Founded in 1947 in Dallas, Texas, Daltile boasts a rich history brought to life through the manufacture of ceramics, mosaics, porcelain, quarry tile and a variety of stone products. Today, as a subsidiary of Mohawk Industries, Daltile is the largest ceramic tile manufacturer in the U.S. and one of the largest tile manufacturers in the world, employing over 10,000 associates. We currently operate 11 manufacturing facilities in North America, five Regional Distribution Centers, and over 250 Sales Service Centers (SSCs) throughout the U.S., Canada, and Puerto Rico. Daltile products are sold through company owned SSCs, home centers (Home Depot, Lowes, etc.) and through independent distributors. As the nation's top tile manufacturer, we abide by the highest industry standards. From corporate ethics to sustainability, our commitment to the earth and to our customers remains the same: creating quality products that people and businesses can trust and believe in.
Daltile Product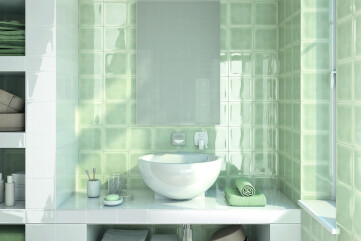 RetroSpace
Daltile
Reinvent the acclaimed look of mid-century modern design with RetroSpace. A modern interpretation of a nostalgic aesthetic, this translucent-glazed wa...
Other Floors and Stairs Products
Member Promotion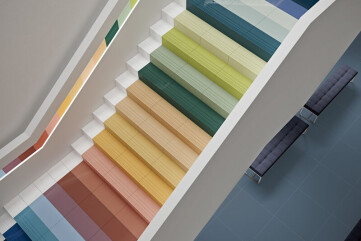 Chromatic Collection
Revigres
The Chromatic Collection is one of the most complete collections in full-body porcelain tiles worldwide, comprising 40 colours, 10 formats and 5 finis...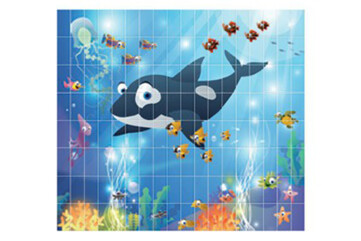 Photosera Porcelain Tiles
SERAPOOL
Photosera; It is a digital printing art applied on porcelain tiles. It is specially produced using the wide possibilities of digital photography techn...
Our Products are Used in Projects by
Projects with Products from Daltile
Inspiration in Floors and Stairs
Member Promotion

Alberto Chiggiato Ph

Alberto Chiggiato Ph

Alberto Chiggiato Ph

Alberto Chiggiato Ph

Alberto Chiggiato Ph

Alberto Chiggiato Ph
Alberto Chiggiato Ph
Is this your brand and would you like to remove content from other manufacturers on your brand page?
Contact Archello