FueraDentro is a Dutch furniture design house that creates contemporary outdoor furniture which is also suitable for indoor use. FueraDentro translates as "outside, inside" in Spanish and is the inspiration for all of the furniture collections designed and manufactured by the company. Established for over 10 years, the head office is situated along the iconic Prinsengracht canal in Amsterdam. Prominent, established designers and new talented designers are supported and nurtured from their very initial ideas through to the quality of the manufacturing process and final customer delivery. Each furniture collection or one-off piece is designed with the underlying principal to create elegant shapes, as well as ergonomic comfort. Throughout the FueraDentro design process, focus is placed upon both the aesthetic and functionality, as much as utilizing the latest manufacturing technologies. This culminates in FueraDentro furniture being able to compliment the colours and tranquility of any environment both outside and indoors. Whilst creating any collection, FueraDentro are mindful of the environmental impact that it may create. Wherever possible, FueraDentro designers specify materials that are either natural or recyclable. The final outcome from the design and product development processes are unique, contemporary and comfortable furniture collections. This allows you to create relaxing outdoor areas, that reflect the beauty of the natural environment.
FueraDentro Product
No products added yet.
Other Outdoor Products
Member Promotion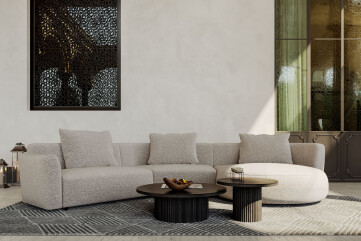 Finol Sofa
Snoc Outdoor Furniture
SNOC offers inviting living spaces by harmonizing the modern design approach, the aesthetic silhouette and the contemporary style codes with the Finol...
Natural Series - Antique Grey
SERAPOOL
Adding a magnificent ambiance to pools with its elegant lines, Antique Gray is the choice of those who want to capture a natural atmosphere in their p...
Our Products are Used in Projects by
Projects with Products from FueraDentro
Inspiration in Outdoor
Member Promotion

Vangelis Paterakis Photographer

Carlo Baroni

Simon Kennedy

Image Courtesy Vondom

Image Courtesy Vondom

Image Courtesy Vondom

Image Courtesy Vondom

Image Courtesy Vondom
HQ
FueraDentro Amsterdam
Sarphatikade 15W, Amsterdam, Netherlands
Is this your brand and would you like to remove content from other manufacturers on your brand page?
Contact Archello