BRING NATURE INDOORS
With our Organoid surfaces, we bring nature into the interior. With their natural aesthetics, our impressive designs make your rooms come alive. You can see it, feel it, and smell it. Our natural surfaces create a good atmosphere and support your health. They help reduce stress, lighten the mood and increase concentration. With our work, we are aiming to showcase the positive effects of nature. By using our natural organoid surfaces, you are bringing nature to people. At the same time, you are supporting local agriculture and using resources which would otherwise be thrown away. Organoid is your partner who understands sustainability and is certified to implement it.
Organoid Technologies GmbH Product
Other Inner Walls and Ceilings Products
Member Promotion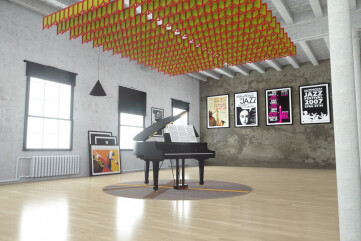 TRIO BAFFLES
Unika Vaev
Trio's unique, three-layered design results in stunning color combinations among five patterns. The use of opposing patterns creates a multi-dim...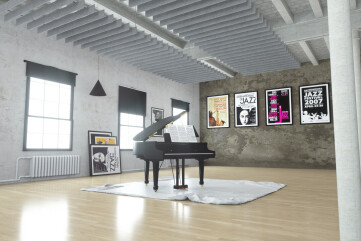 Measure Baffle
Unika Vaev
The ecoustic® Measure Baffle system is designed for universal mounting options, which includes the Unika Vaev Grid Suspension sy...
Our Products are Used in Projects by
Projects with Products from Organoid Technologies GmbH
Inspiration in Inner Walls and Ceilings
Member Promotion


Furkan Uyan
Christopher Payne

María Mira

María Mira

María Mira

Federico Villa Studio
Federico Villa Studio
Organoid Technologies GmbH Offices
HQ
Organoid Technologies GmbH N/A
Nesselgarten 422, Fliess 6500, Austria
Organoid Benelux
Bd Saint-Michel 65/6, 1040 Etterbeek, Bruxelles, Belgium
Organoid SK
Showroom: Gajova 4, 4.poschodie, 811 09 Bratislava
Inner Walls and Ceilings Brands
Is this your brand and would you like to remove content from other manufacturers on your brand page?
Contact Archello