Innovative designs providing acoustic solutions for Education, Offices, Commercial, Hospitality, Leisure and Domestic applications. Using recycled materials for their panels, Soundtect™ has managed to camouflage acoustic function with imagination, and produce panels that are technically admirable due to their finely tuned balance of reverberation control and sound absorption. Soundtect manufacture and supply acoustic treatments for walls and ceilings. Highly design led; these panels dramatically improve audibility in any interior that suffers from reverberation issues. With a collection of panels which are proven to improve acoustic quality including class A, Soundtect sound absorbing acoustic panels are suitable for any environment needing noise reduction solutions.
Soundtect Product
No products added yet.
Other Inner Walls and Ceilings Products
Member Promotion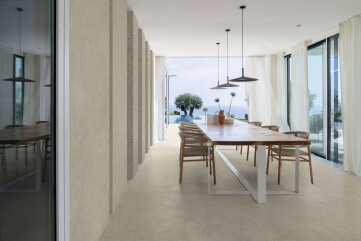 Arkistyle
Marca Corona
With the Arkistyle collection, Marca Corona continues its exploration into the world of stones, offering a sophisticated combination of two fascinatin...
Our Products are Used in Projects by
Projects with Products from Soundtect
Inspiration in Inner Walls and Ceilings
Member Promotion





A.J Architects


Creative Photo Room

Creative Photo Room
Inner Walls and Ceilings Brands
Is this your brand and would you like to remove content from other manufacturers on your brand page?
Contact Archello