In the neighborhood of Vila de Gràcia, Barcelona, CA N'Alegre by Bergnes de las Casas is a multi-family building occupying a longitudinal plot of 30 x 6m and completing one side of its urban block.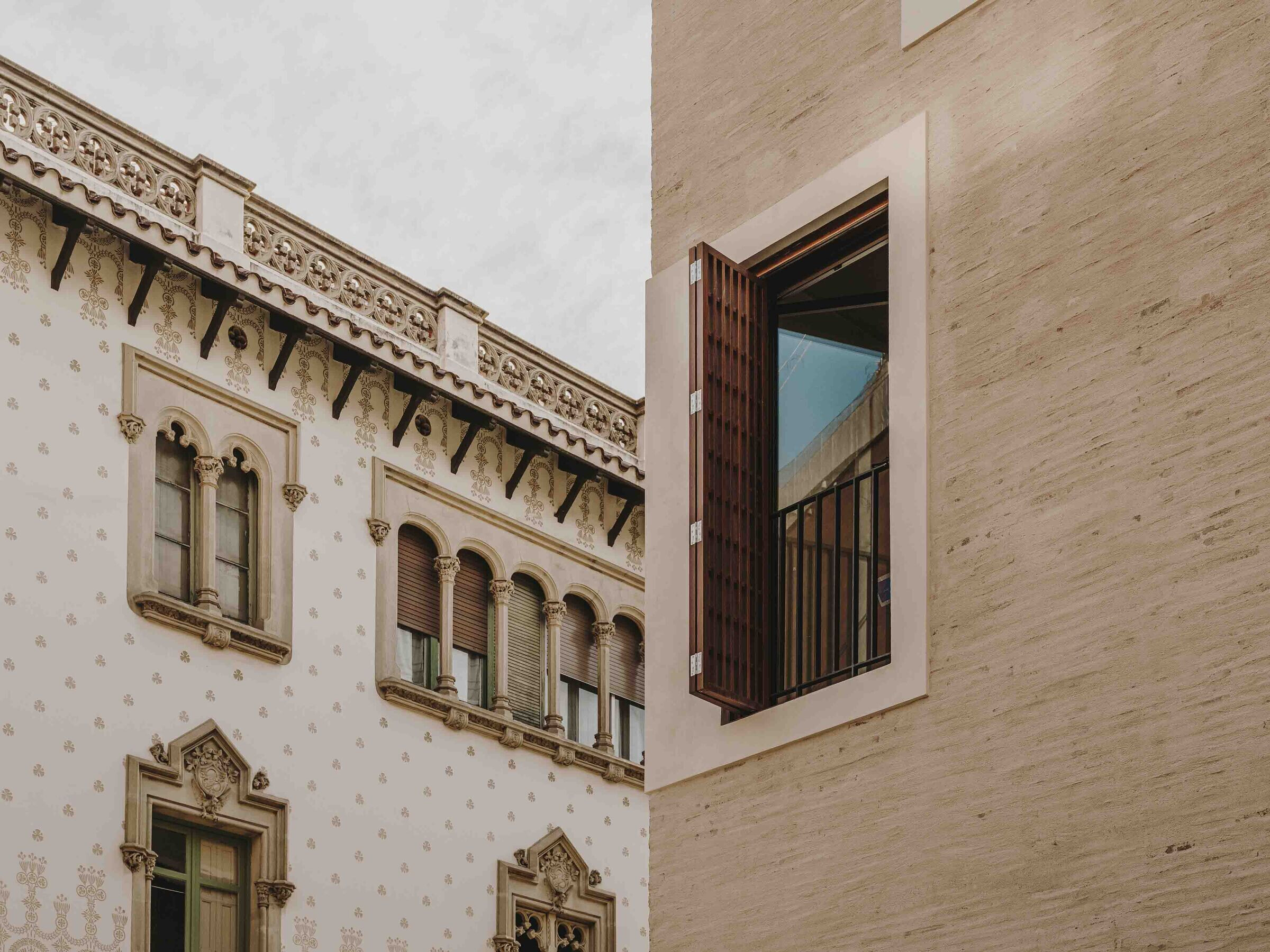 With a total of 900m2 of floor space, the concept is divided into a basement with four floors of apartments above. This includes the main volume at street level, two storeys, and then a setback attic that reduces the overall scale of the building, thereby meeting planning regulations for the neighborhood for height. The interior of the building is structured around a central vertical core with two dwellings per floor.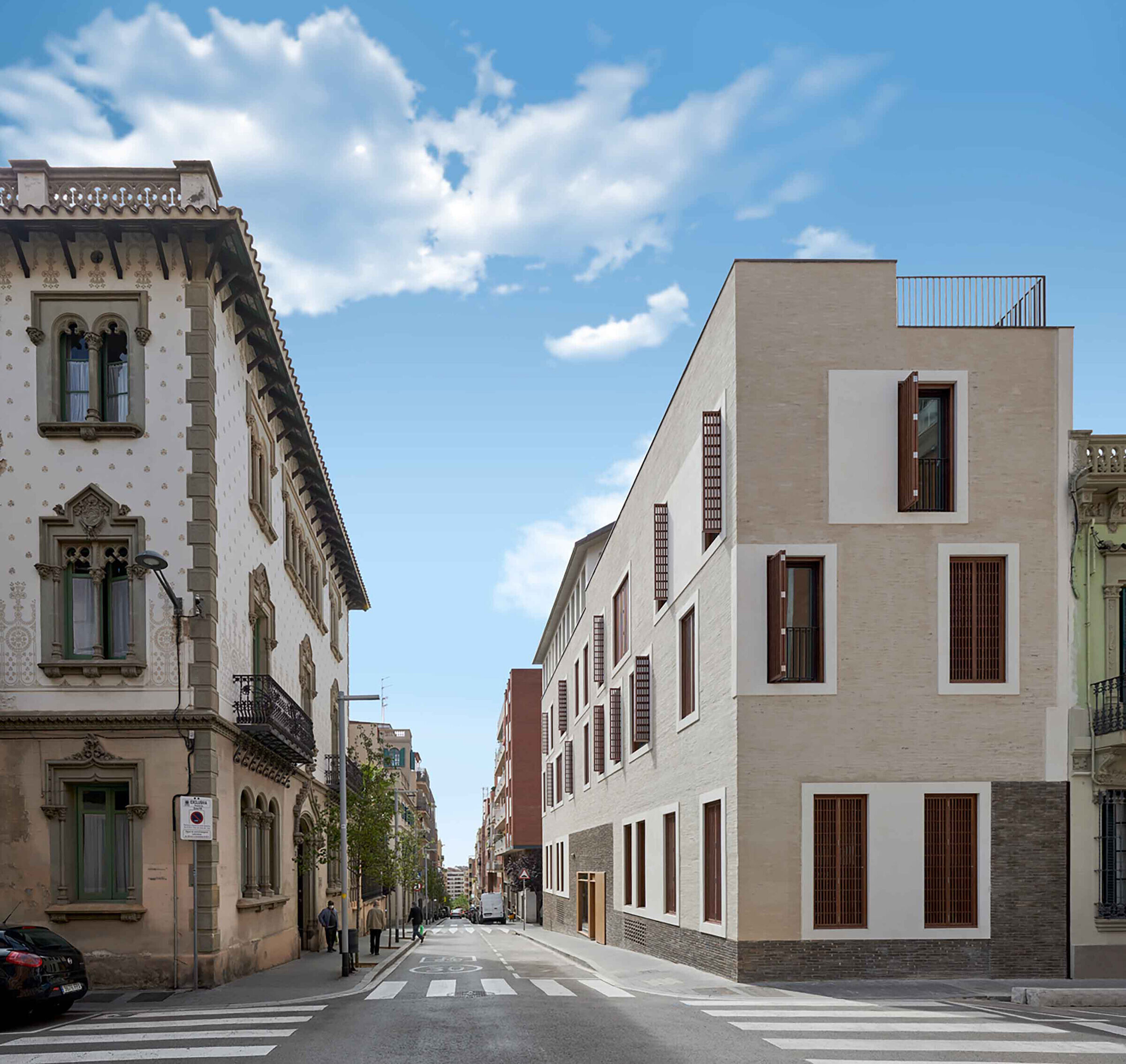 Opposite the property is Casa Gustà, a beautiful modernist property that dates from the early 1900s and forms part of a boundary with a protected environment.
In response to this context, CA N'Alegre blends into its modernist environment with a modern reinterpretation of the composition of the neighboring facades.
The base of the building, constructed with exposed bricks, aims to connect with neighboring properties and blur topographic differences between the streets. The main volume, finished in a rough-textured beige, breaks up the otherwise weighty volume. A
Above this, the eaves form a light, timeless, classic pavilion.
A modern reinterpretation of the folding shutter adds a touch of wood and warmth to the façade while functionally filtering light into the apartments. Each inhabitant can customize their desired degree of light and privacy. The seemingly disorganized composition of the windows lends a certain urban continuity.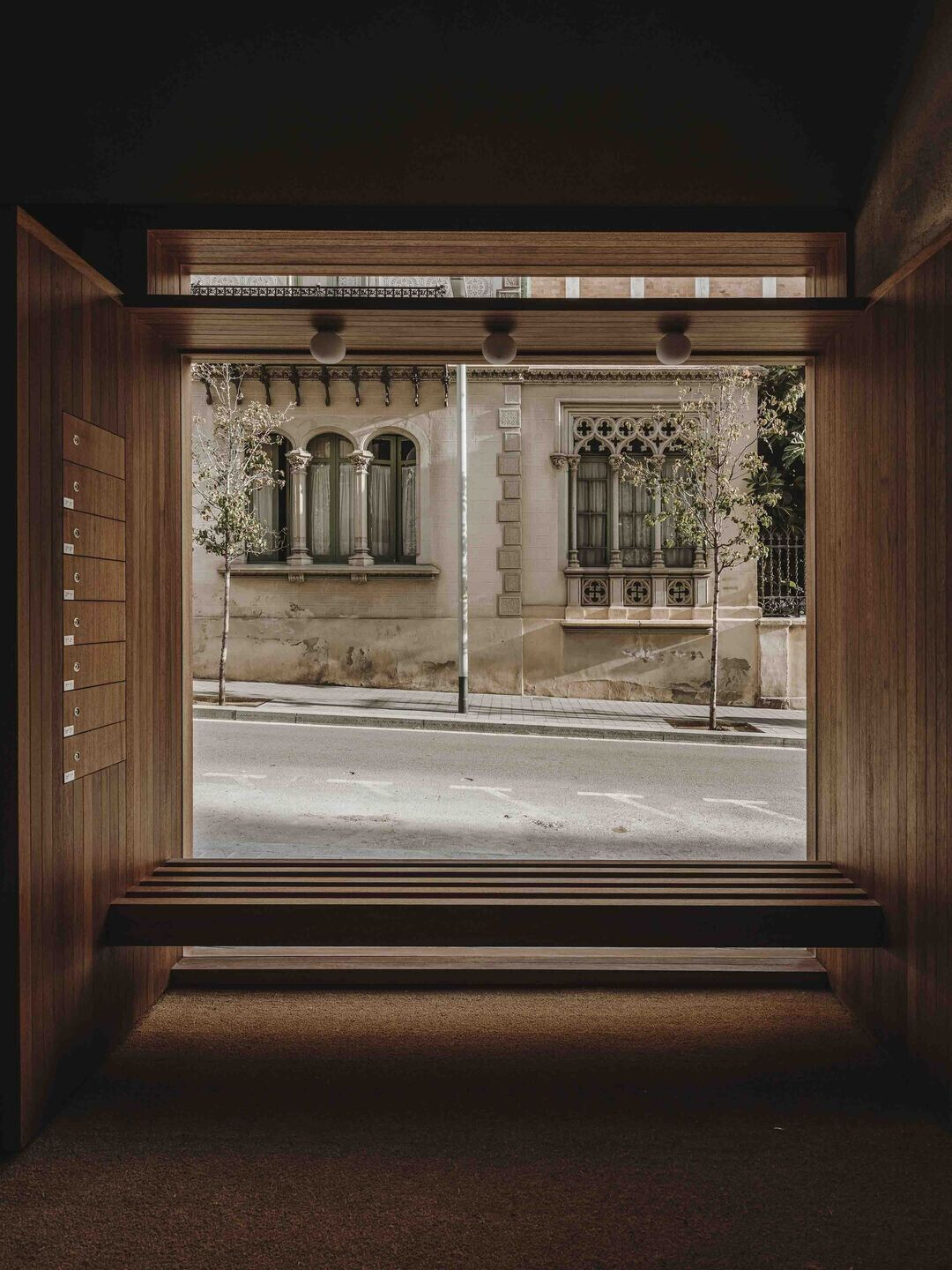 Rather than resorting to a historicist language, CA N'Alegre favors a restrained concept with a volume that blends into its surroundings thanks to a choice of materials and a contemporary architectural language.