Suspended between two California hills, the Suspension House by Fougeron Architecture involves the revamp and extension of a two-storey dwelling built in the 1970s that spans across a creek. The structure integrates seamlessly into the environment while making optimal use of the spectacular location for the clients.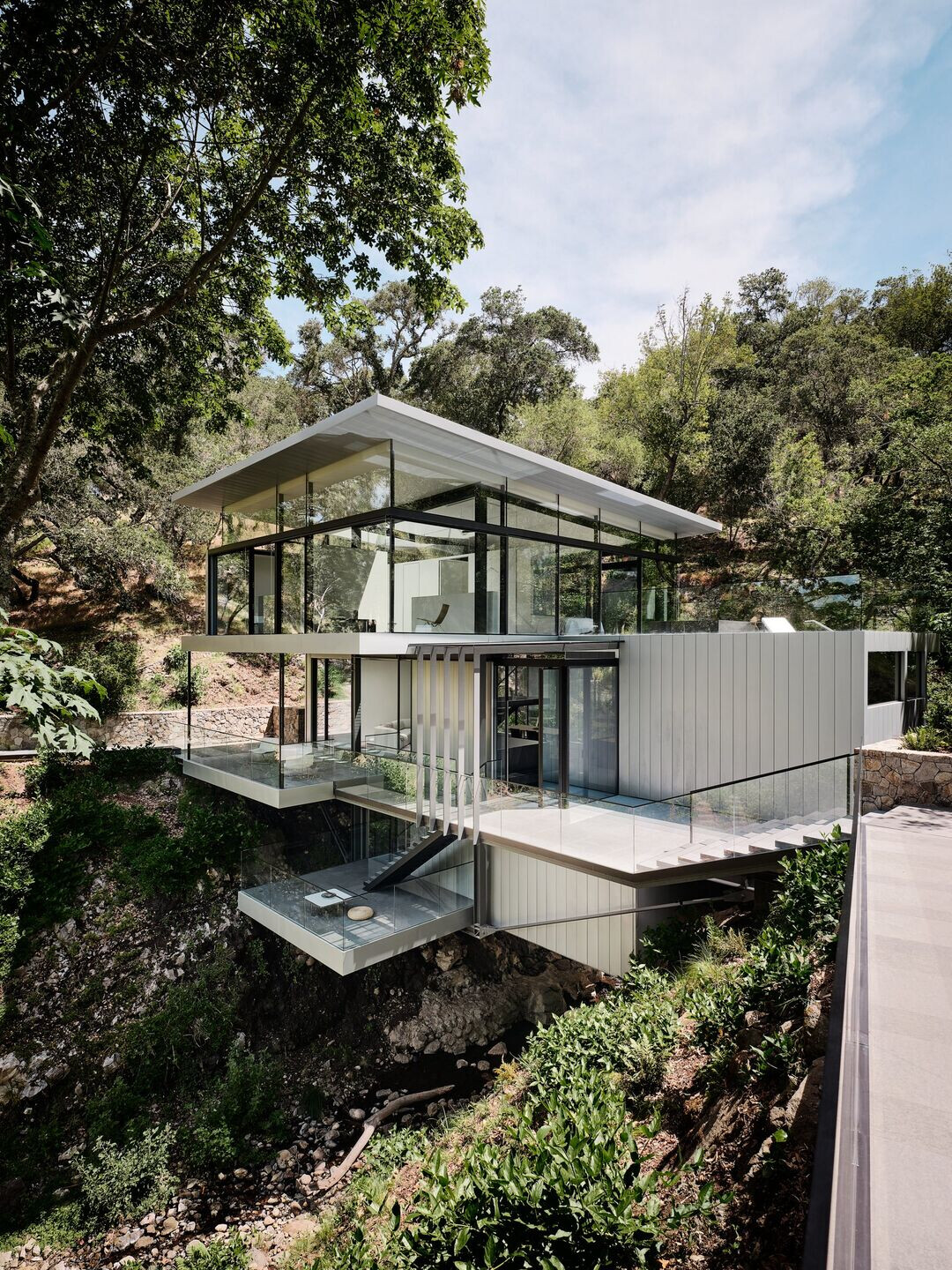 Suspending a house over a creek is no longer legal in California, posing significant challenges to the studio, especially building along the exact outline of the existing structure.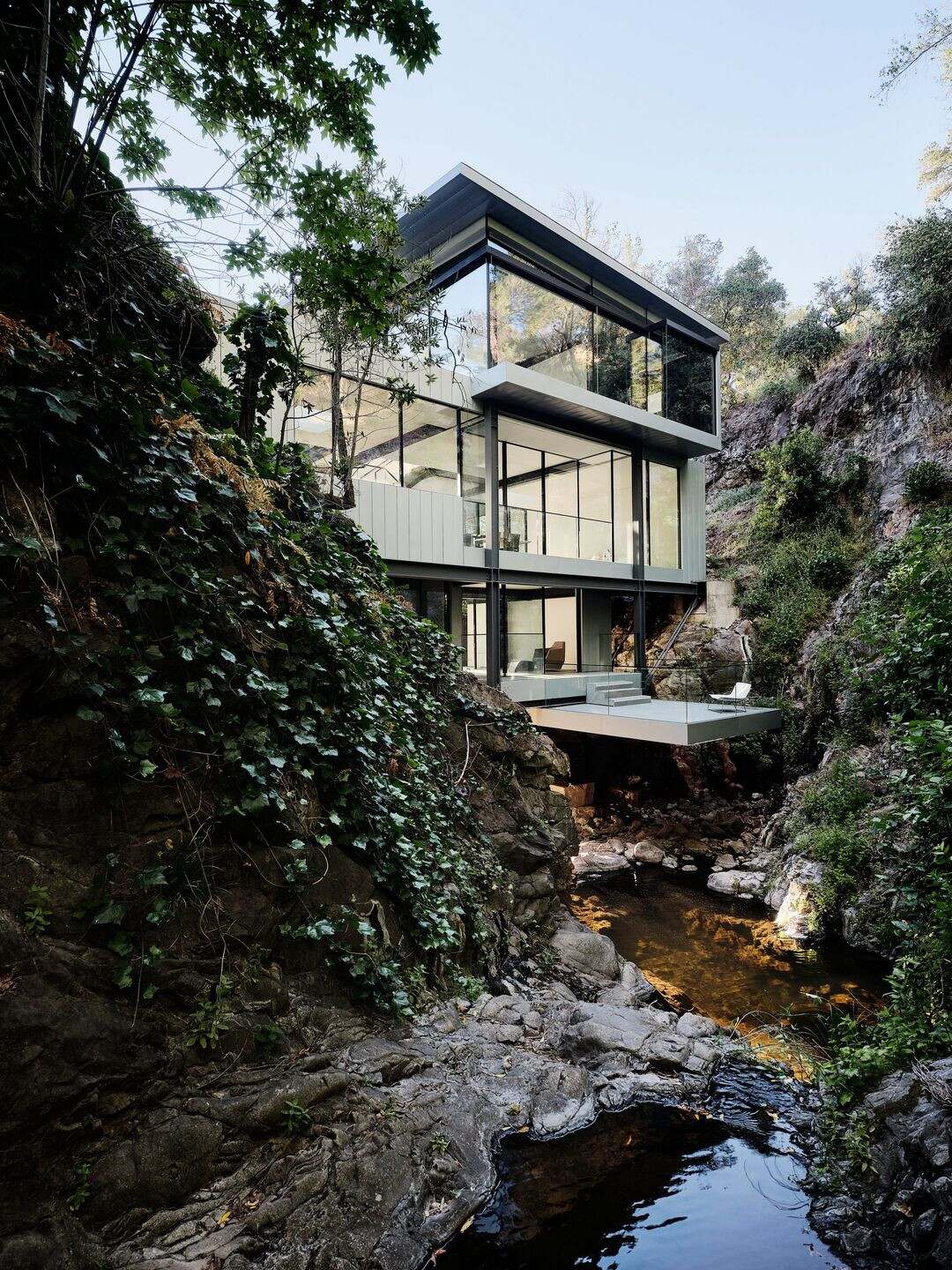 As a result, the architects retained the footprint of the bottom and upper storeys while adding a third level with a different orientation. To sustain the load of the modifications, the existing house had to be retrofitted with a new structural framework and additional steel supports while resting gently on the creek bed.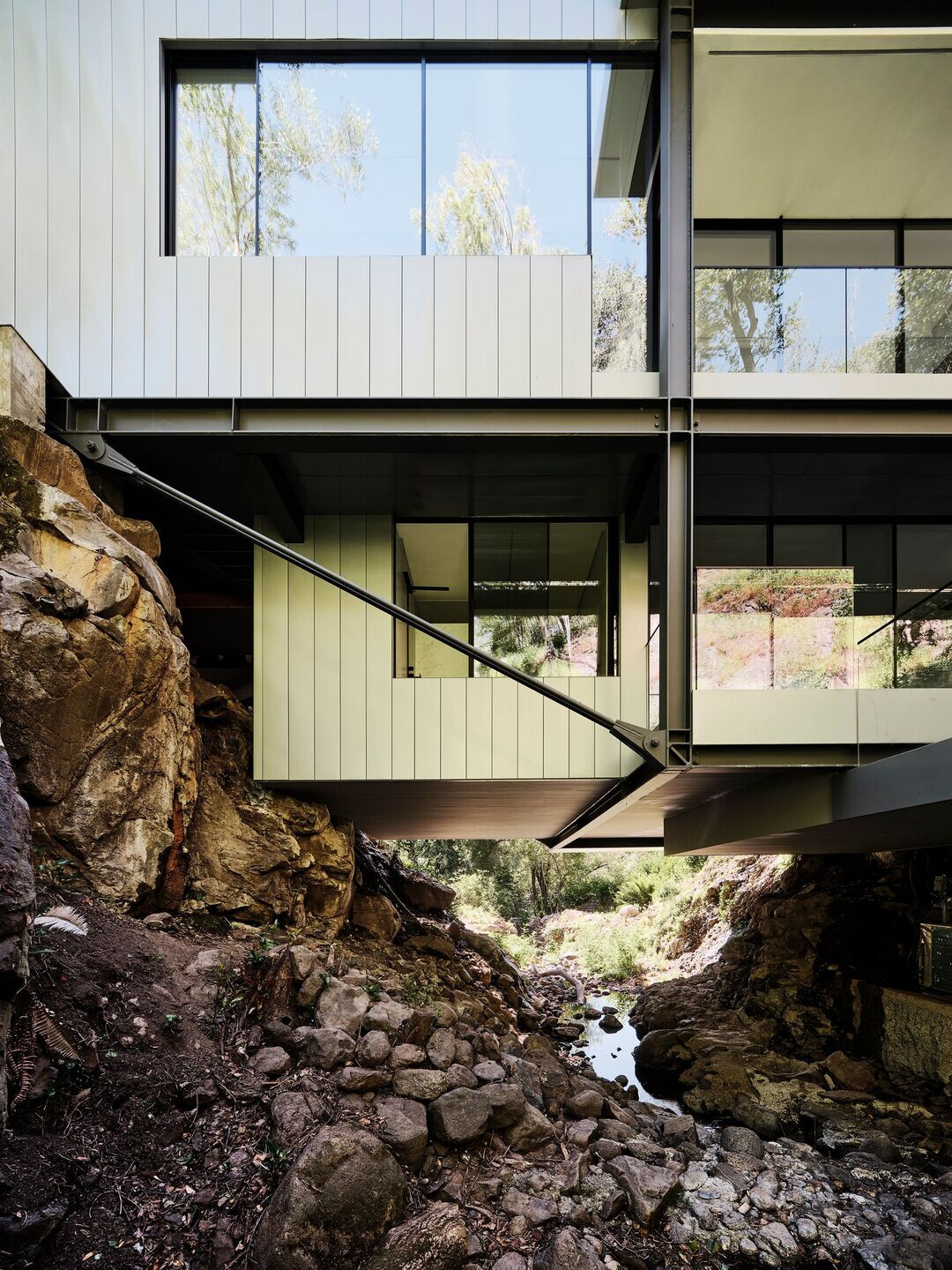 The 2500 sqft dwelling encompasses a guest suite and utility area at the bottom-most level, entrance, kitchen, living and dining area at the second level with decks opening up to the creek and finally, a master suite and bedroom at the topmost level.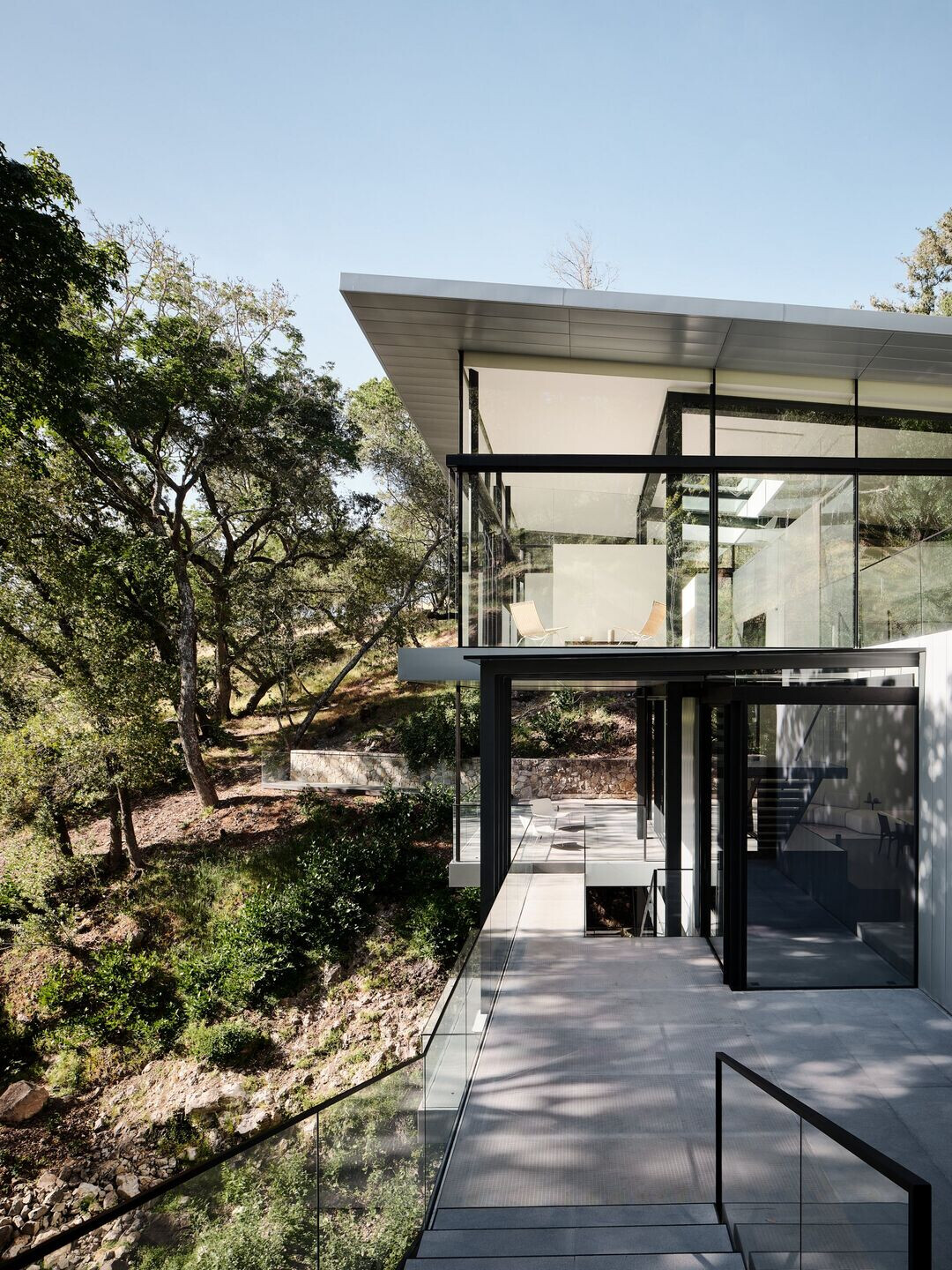 The exterior walls are clad in zinc, along with expansive stretches of floor-to-ceiling glass windows, providing a visual connection with the outdoors. The interiors feature a black-and-white colour scheme with stone flooring, contemporary finishes, and exposed steel structural elements, characterizing the space.
Therefore, the house beautifully expresses the amalgamation of site, vision, and skill, transforming the clients' aspirations into an impressive reality while respecting the true nature of the sensitive location.