Part of a larger development scheme on a 170-acre brownfield site being transformed into a truly sustainable, mixed-use, high-tech innovation district, the project by MSR Design (Meyer, Scherer & Rockcastle ltd) is a multi-phase adaptive reuse of a historic steel mill.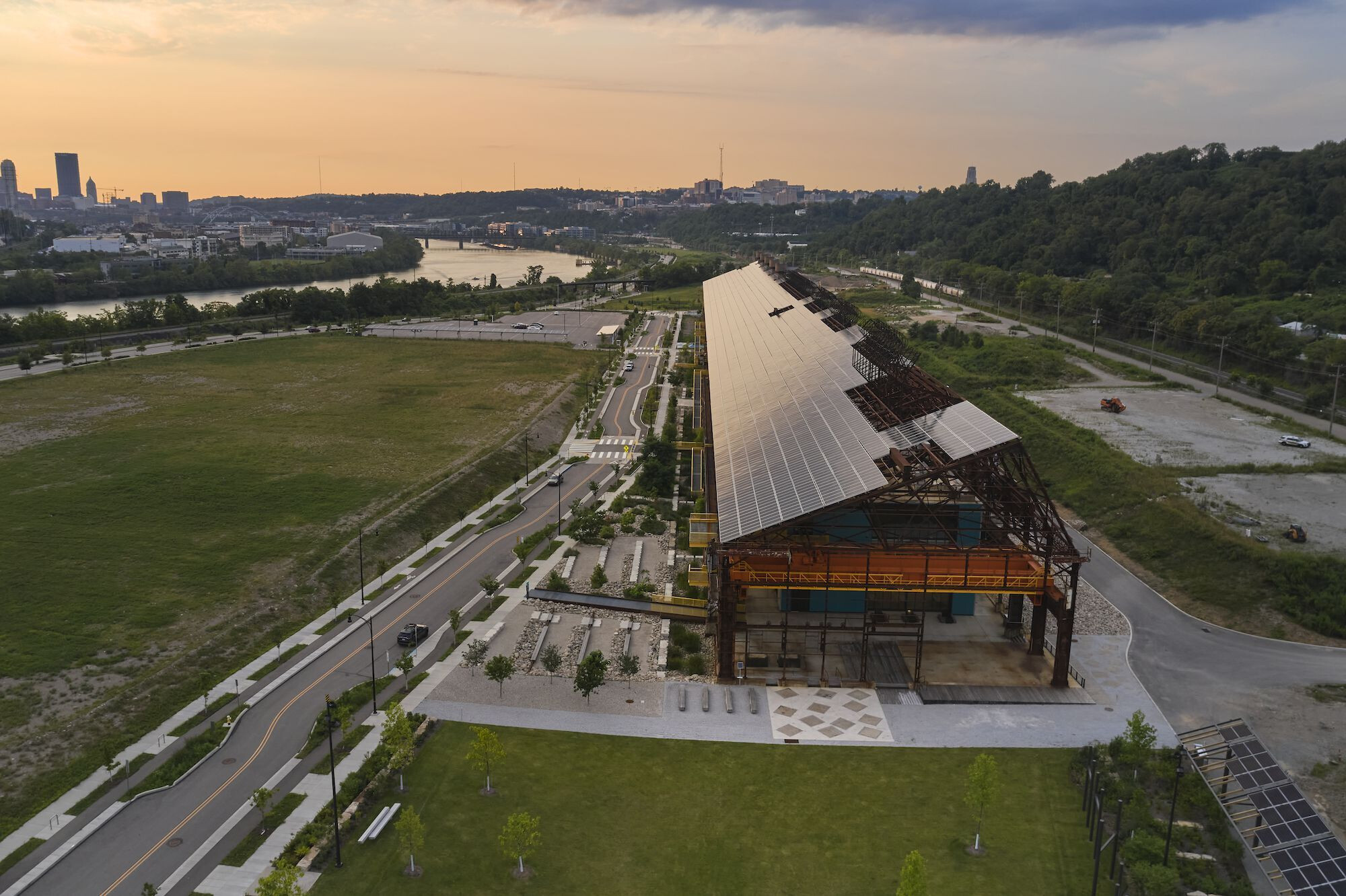 The new structure features as a box within the old mill's steel structural frame, housing office space, design, prototyping, and testing units, as well as public areas, and tenants include Carnegie Mellon University's Advanced Robotics Manufacturing Institute, under the largest solar panel installation on a sloped roof in the United States.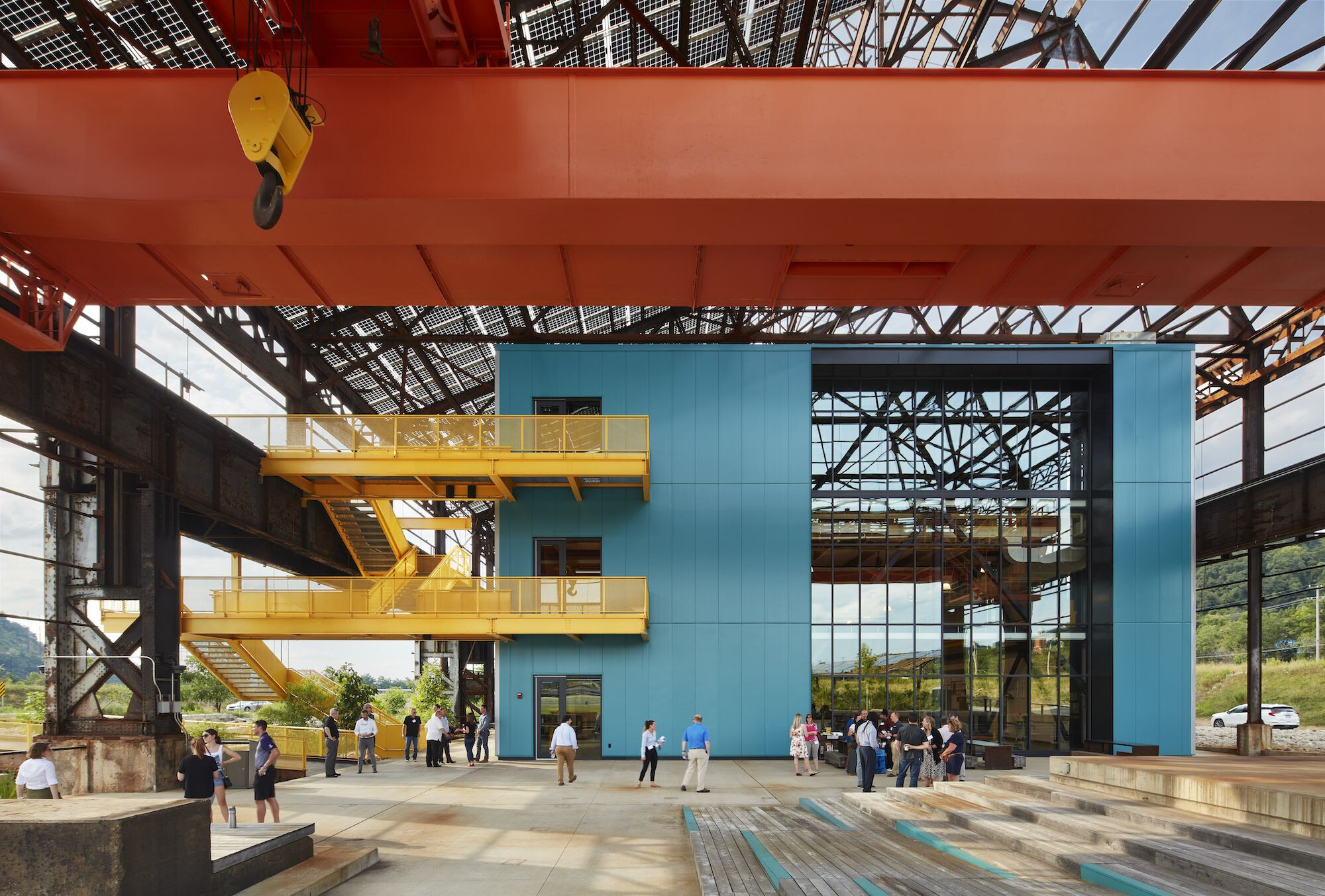 The project includes a variety of sustainable measures to achieve LEED-NC v4 Gold certification and near net-zero energy usage like on-site electricity for the majority of the entire complex via solar panels on the roof, thermal efficiency and 96% natural light in indoor spaces through a high-performance envelope, rooftop water reuse system and recycled stormwater drainage system.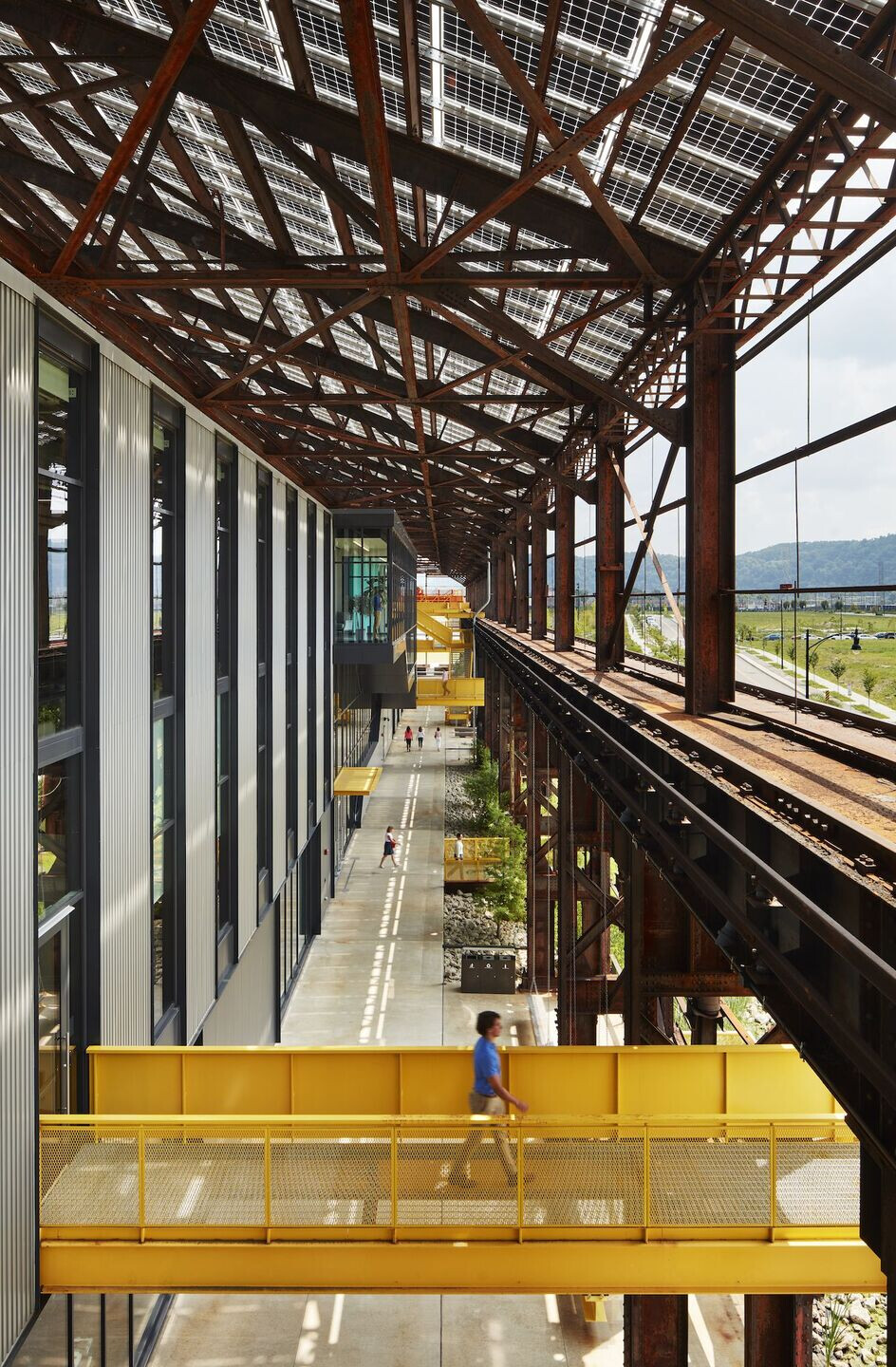 The mill's metal walls and roof have been removed to unveil the steel superstructure beneath. A "ruin" garden, an introspective space that integrates the traces of old machinery foundations with thoughtful landscaping, is one of the distinct outdoor amenities.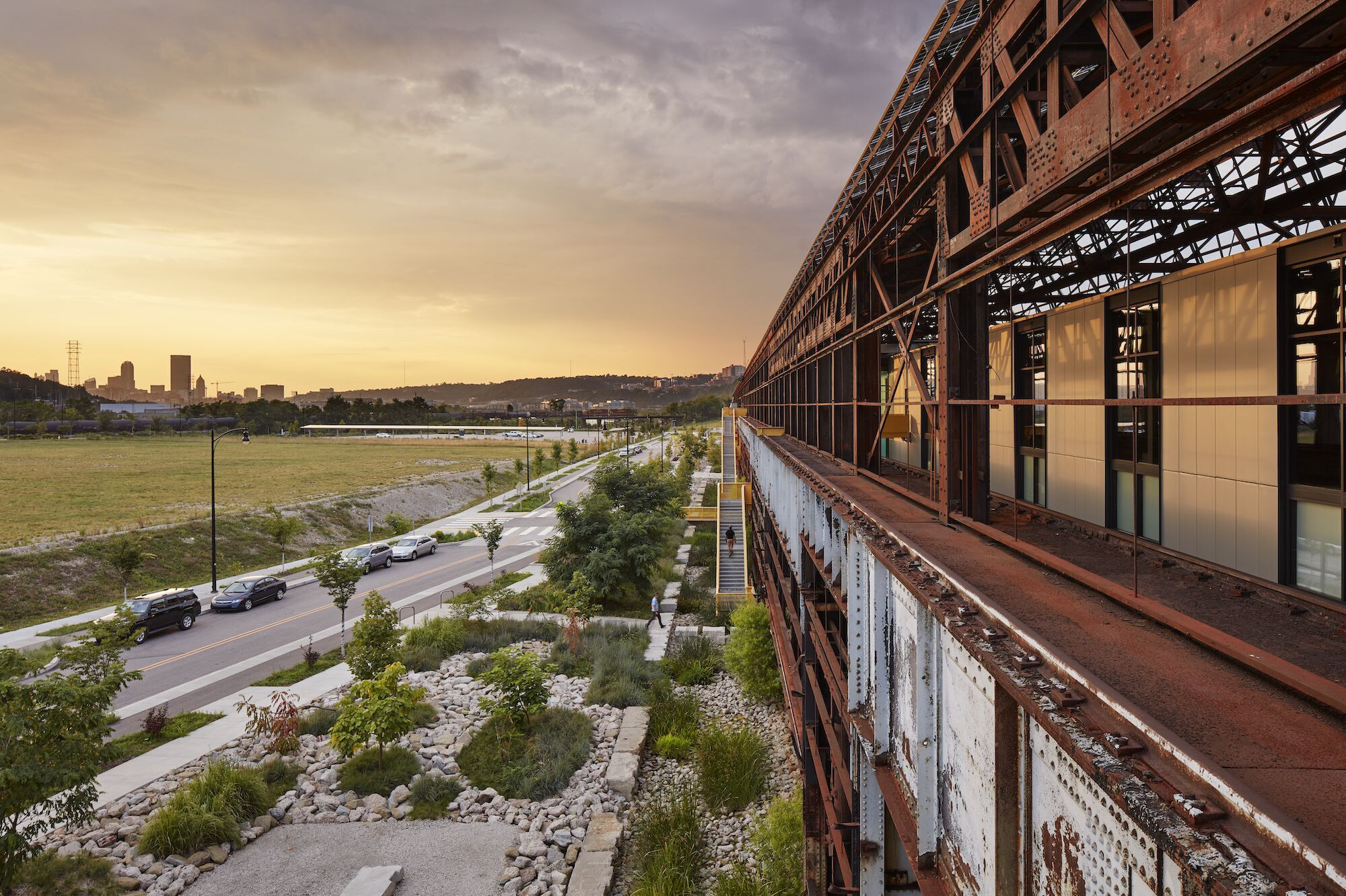 Mill 19 is now a notable transformation of an iconic Pittsburgh landmark into a cutting-edge research and development facility.