Bus Stop Education Community Center by Neostudio Architekci works with historic building fabric to form a new pavilion and urban square within the historic fabric of a Polish city.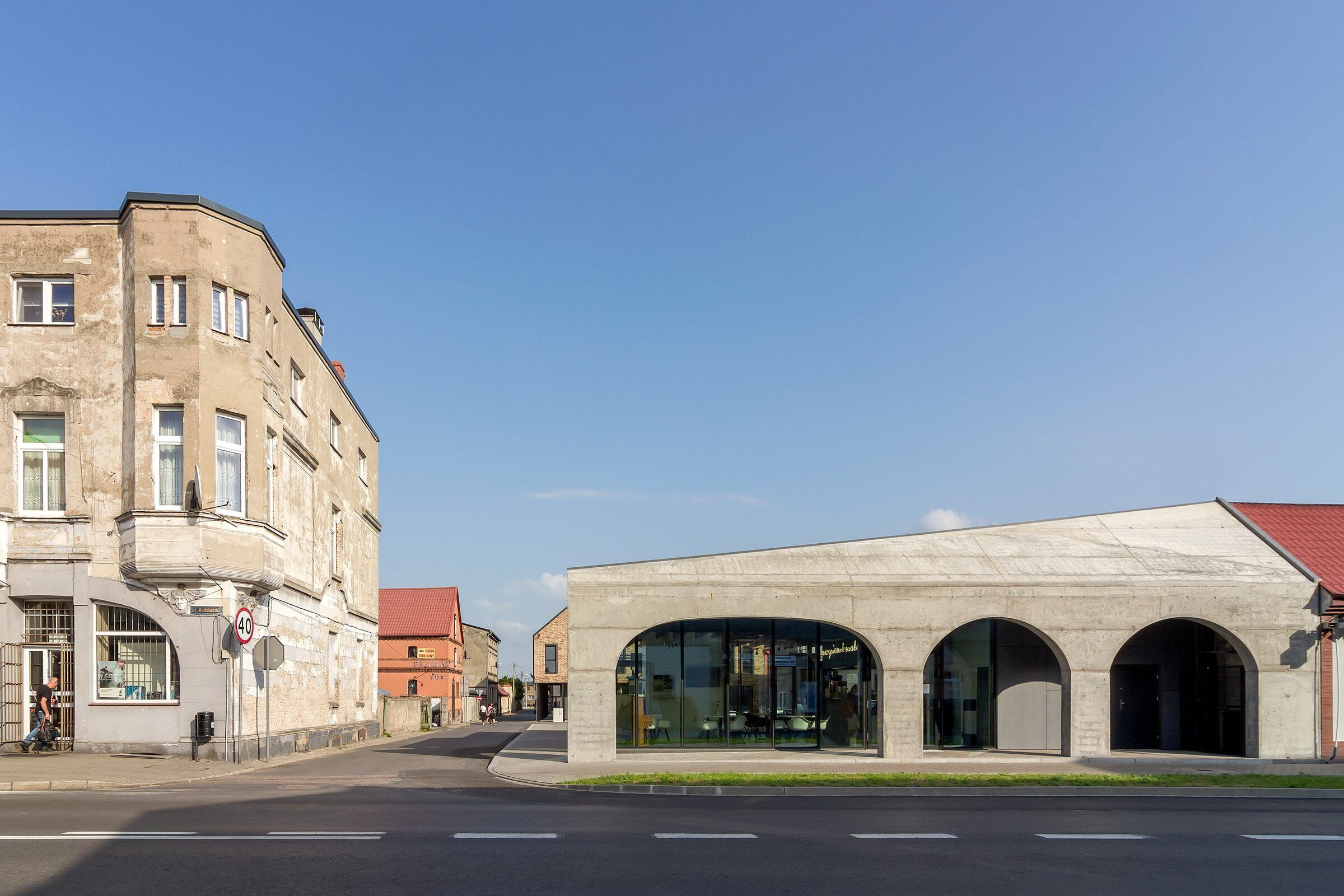 Part of an investment program to revitalize the inner city area of Wielen, Poland, the Bus Stop Education Community Center is the transformation of a decommissioned element of urban infrastructure into a new pavilion space for social and cultural programs. The pavilion includes a café, a square with a courtyard, terrace, and multi-functional space. The café also serves as a City Information Center.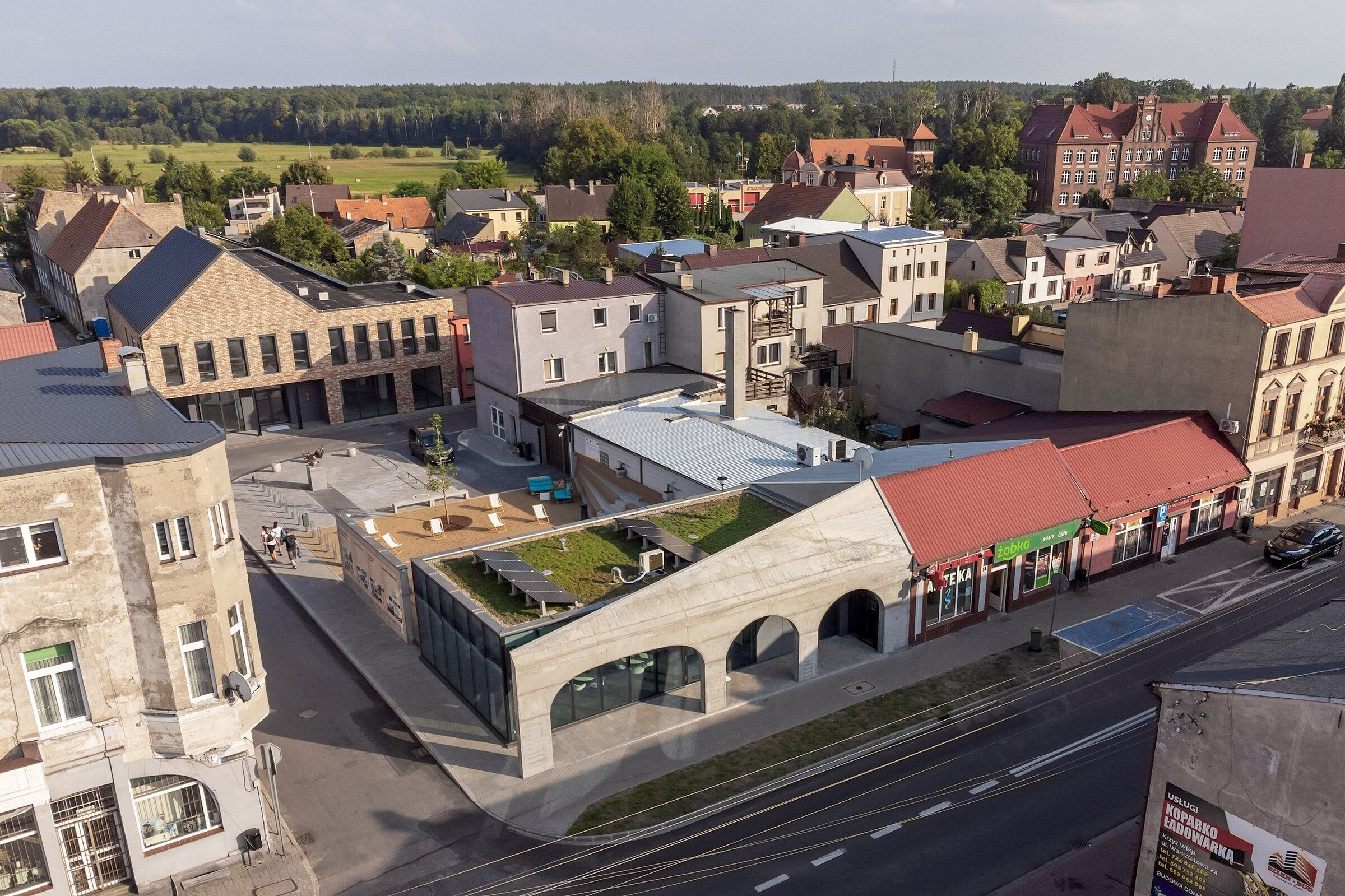 A single-storey in height, the glazed pavilion is shielded from the street by a concrete arcade composition that relates to the geometry of the neighbouring buildings. In the courtyard area, a similarly finished concrete wall is used for film screenings as well as a board to present advertisements and historical information about the city.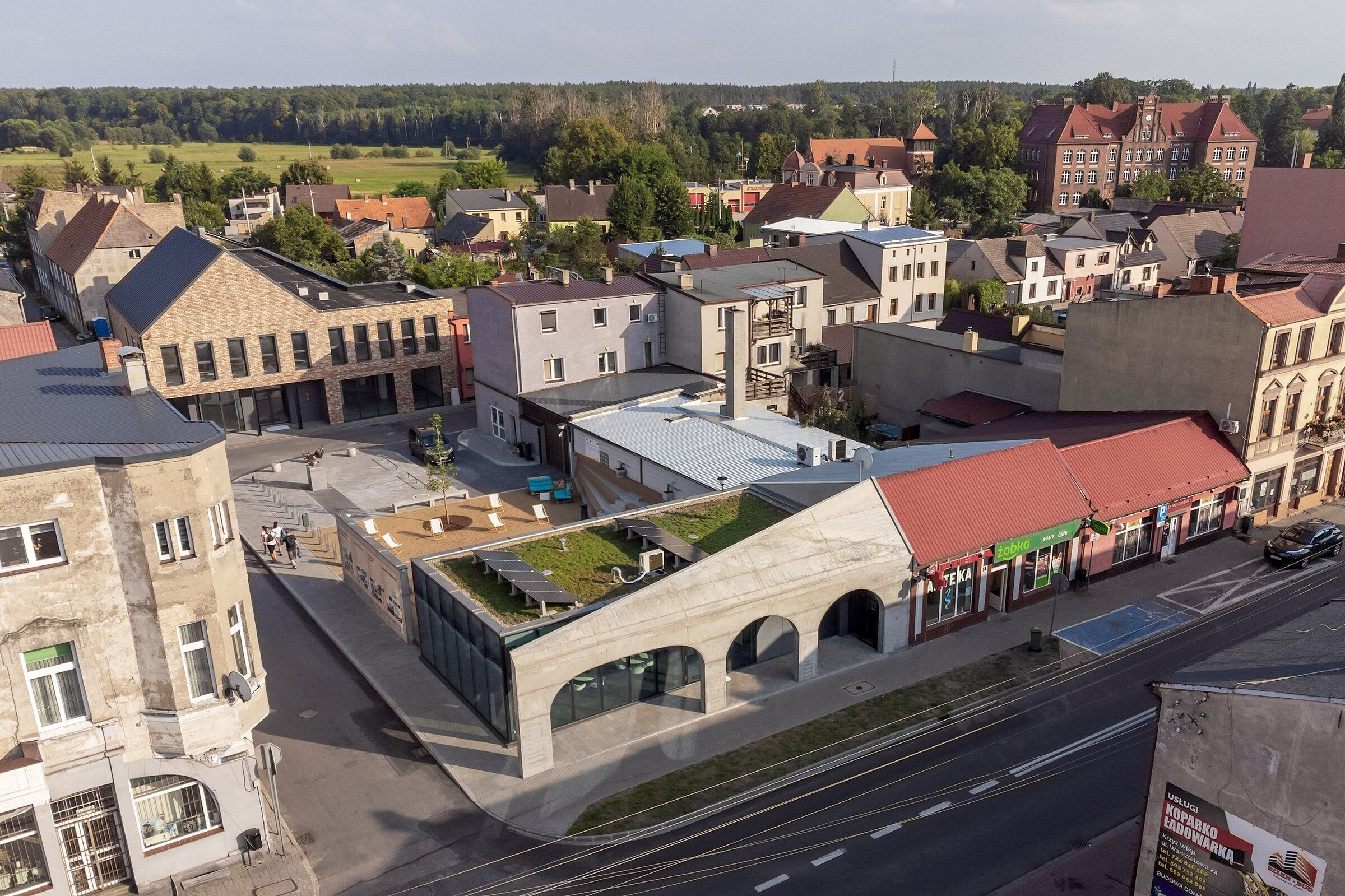 The reduction of concrete and impervious areas was a key element of the design. This was achieved through the use of a permeable terrace with gravel areas. In the centre of the square is a solitary Plane tree. Alongside this, a green roof and solar-powered outdoor lighting system were specified.