Formerly a weaving mill repurposed into a Tupperware plastic factory and recently transformed into a new showroom for designer furniture by Sterck NV by Objekt Architecten, the project sits in the historic industrial town of Aalst, Belgium.
Marked by traditional brick masonry and has three symmetrical bays, restoration of the historically significant building involved preserving the industrial essence in the design process.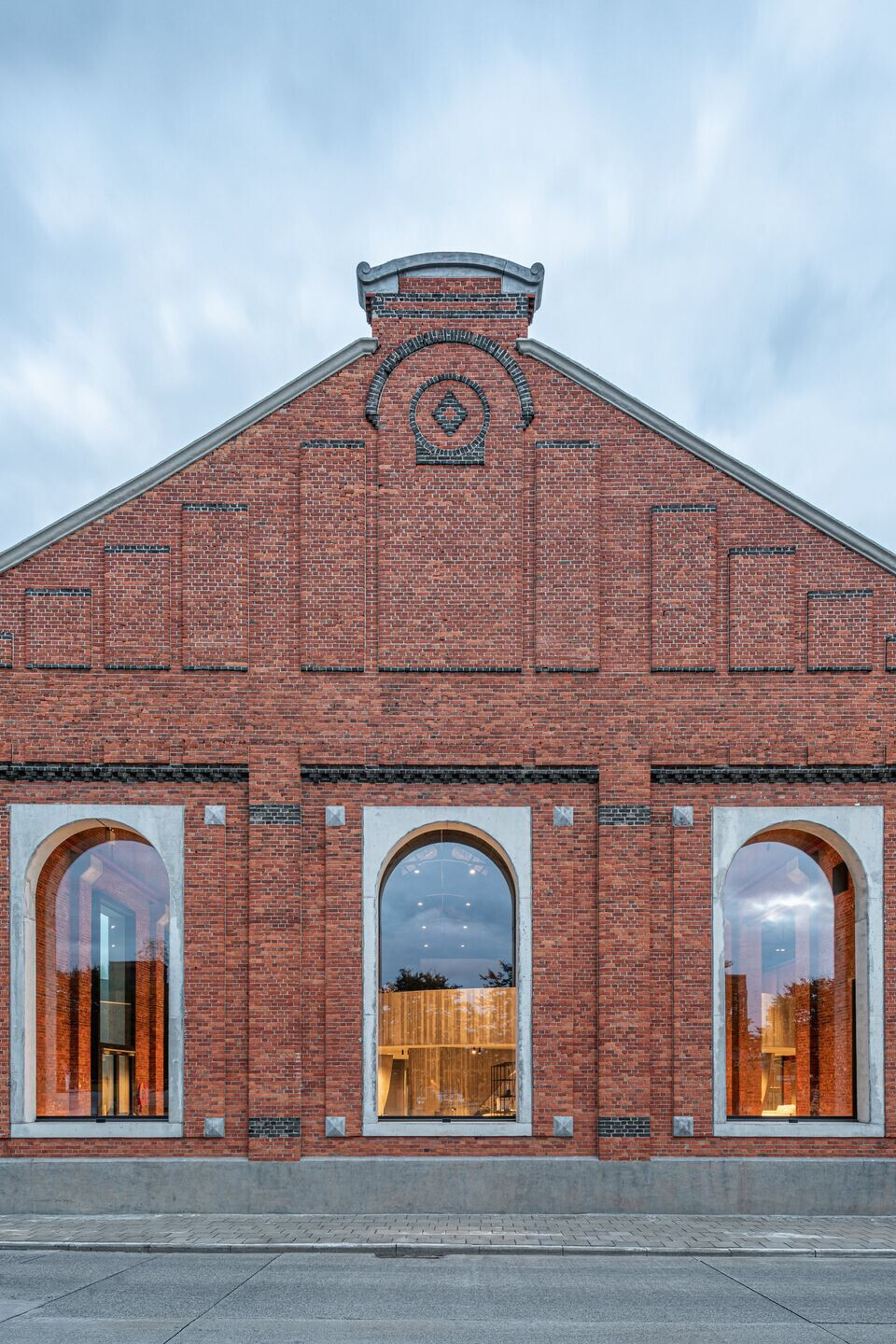 The striking façade, characterized by brick embellishments, is restored completely, utilising a unique cleaning procedure, bringing value to the site and the city. Openings were made on the rhythm of the existing rectangular planes, reinforced with a concrete frame curved at the top.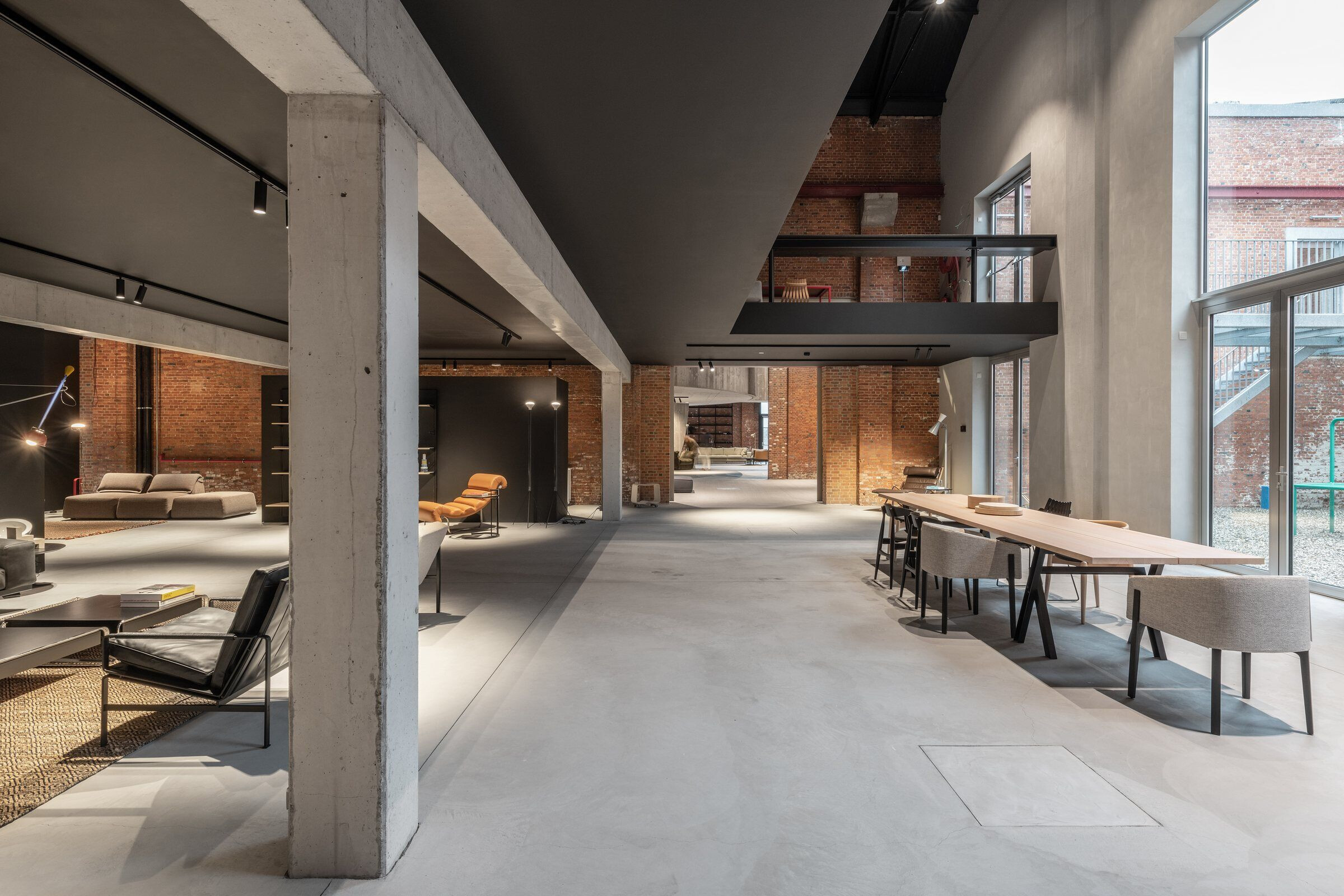 Concrete not only sits in contrast to the brick façade, creating visually stunning interiors but also serves as a supporting framework. In addition, large window openings are introduced in the side façade, functioning as displays and allowing ample daylight inside.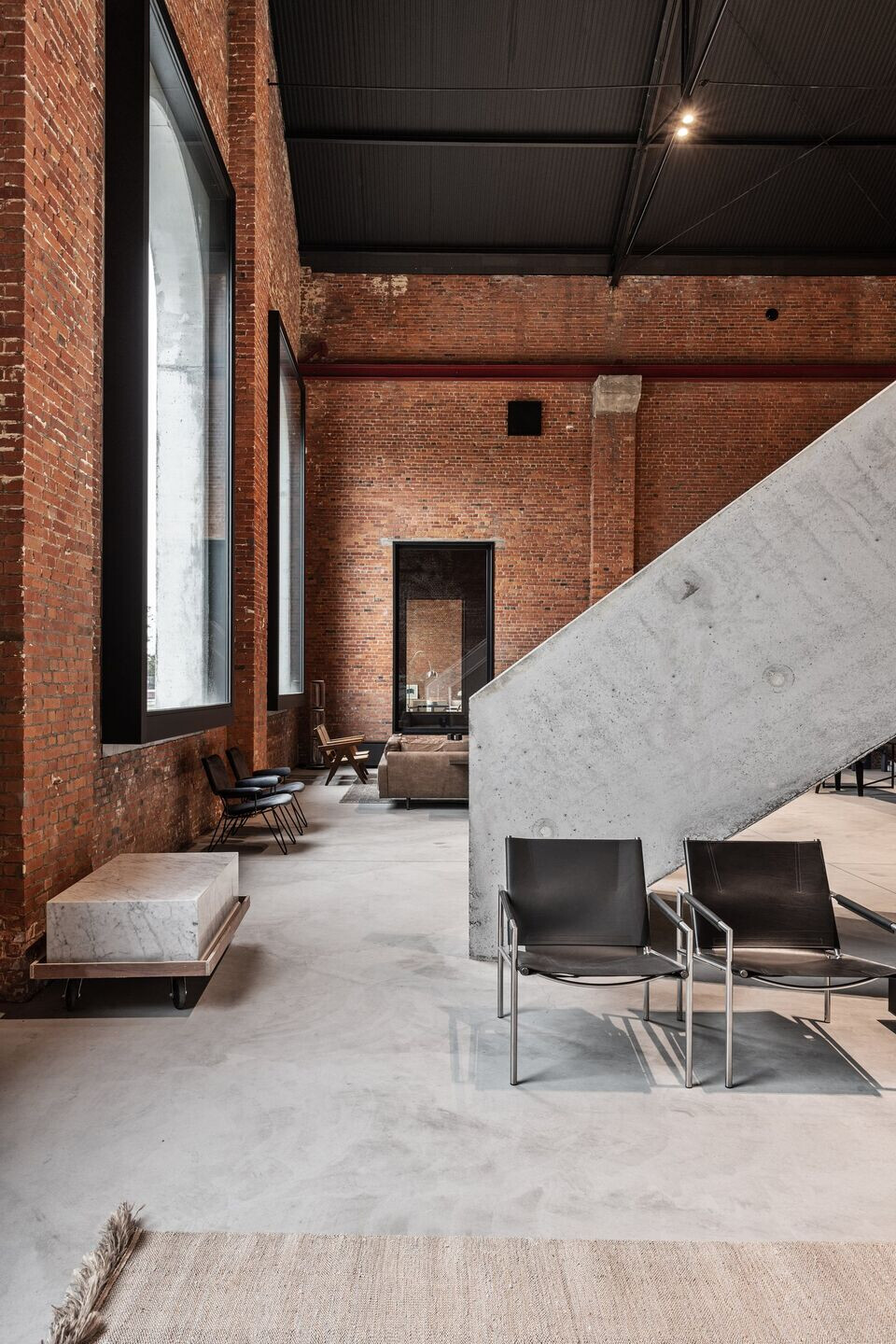 The interiors feature three raw materials: concrete, metal, and wood, which fill the open space while subdividing the building owing to their scale. A concrete disc resting on three structural supports becomes the highlight of the space, creating a ceiling and resulting in an intimate feeling in the underlying showroom.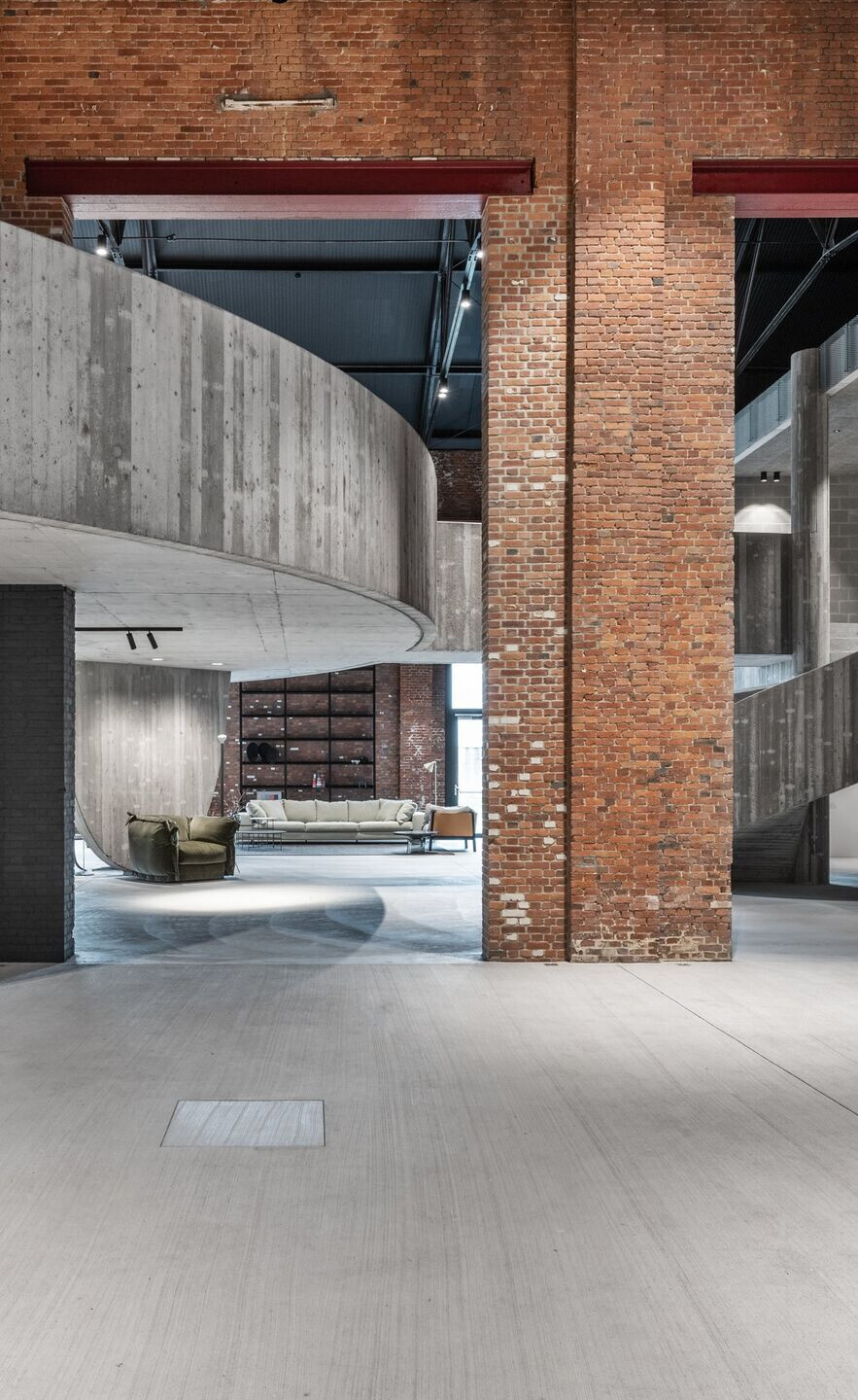 Additionally, it adds functional floor space to the upper level of the otherwise high open volume. This newly constructed floor is accessible via two wide concrete staircases (a pitch and a spiral staircase). A metal volume housing office and other ancillary utilities visually integrates the diverse functions.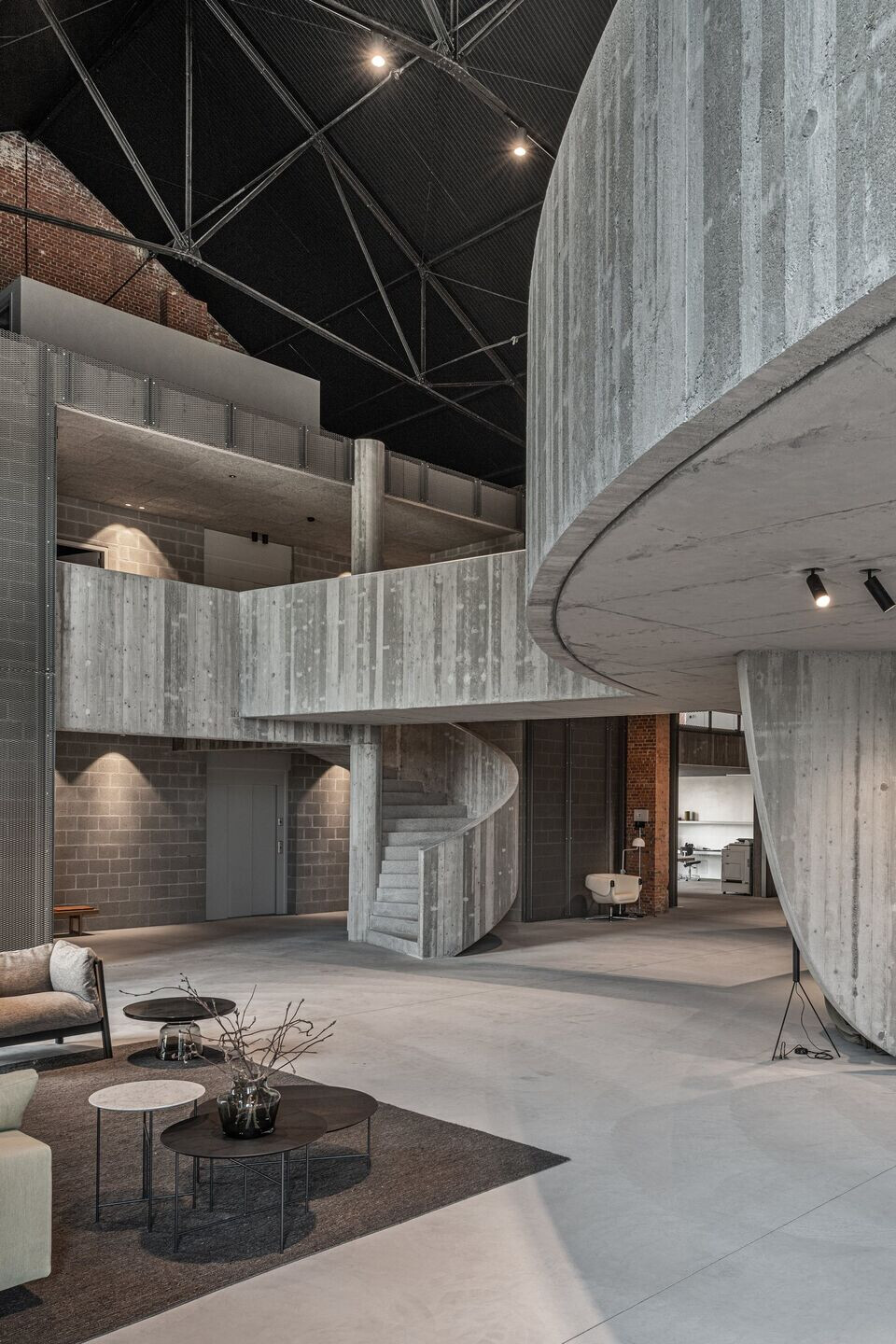 Overall, the architectural language and interior elements strengthen the industrial and historical identity of the structure without succumbing to stereotypes.