Pierre Baldelli opens his first restaurant in Monte Carlo, bringing back the old charm and style. Set within the Metropole shopping centre, the new Chez Pierre restaurant, designed by Vudafieri-Saverino Partners, is an inviting and elegant space with a retro appeal.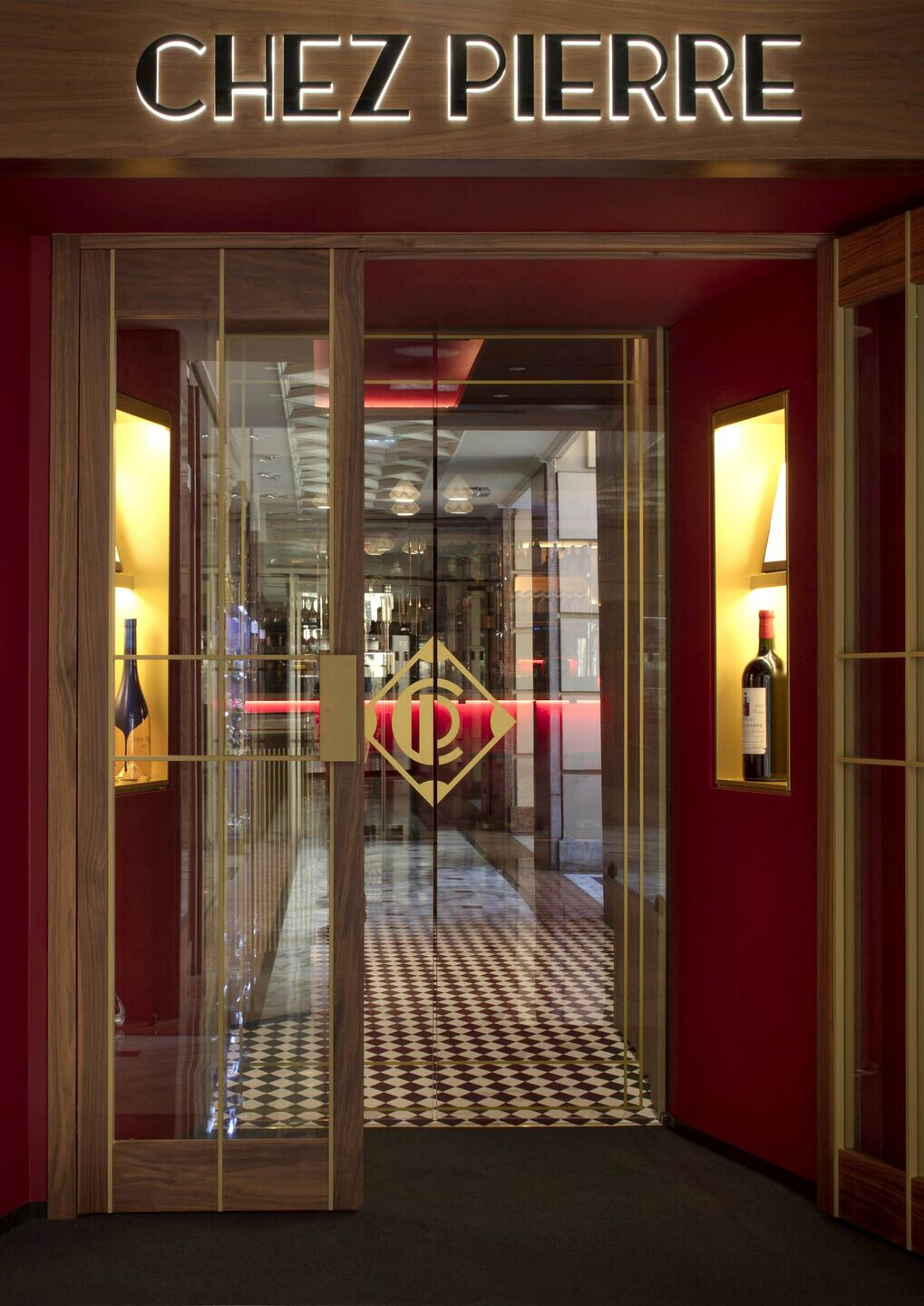 Reminiscent of the 1960s decor, the marble floor with black and white lozenges particularly stands out, tracing an eloquent graphic sign, establishing a link between textures, furnishings, and cherished combinations.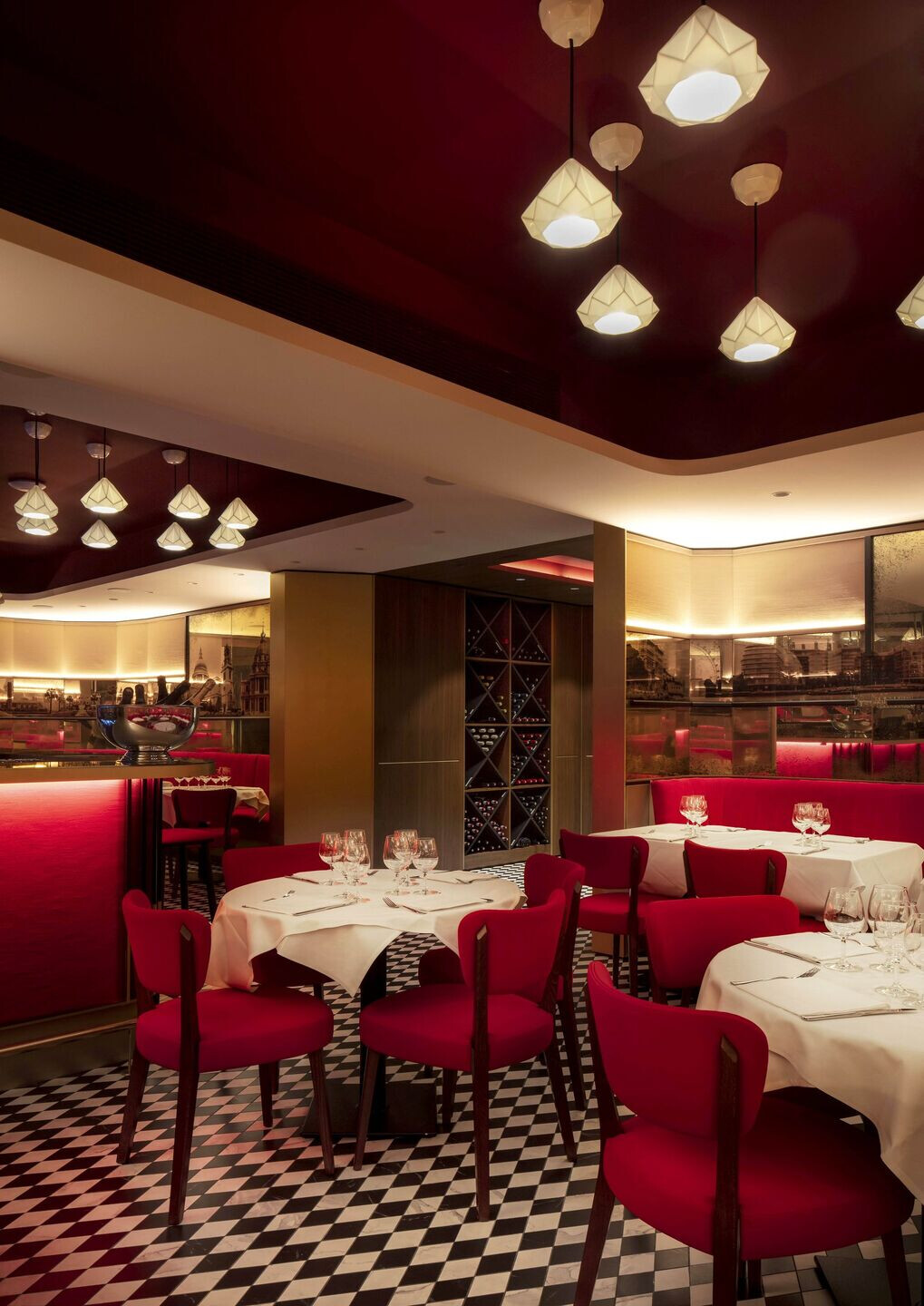 In contrast to the neutral tone of the dazzling Dedar's alter ego fabric and materials, intense ruby red, also seen in Pedrali's vintage-style chairs and bar stools, dominates the classic gastronomic destination.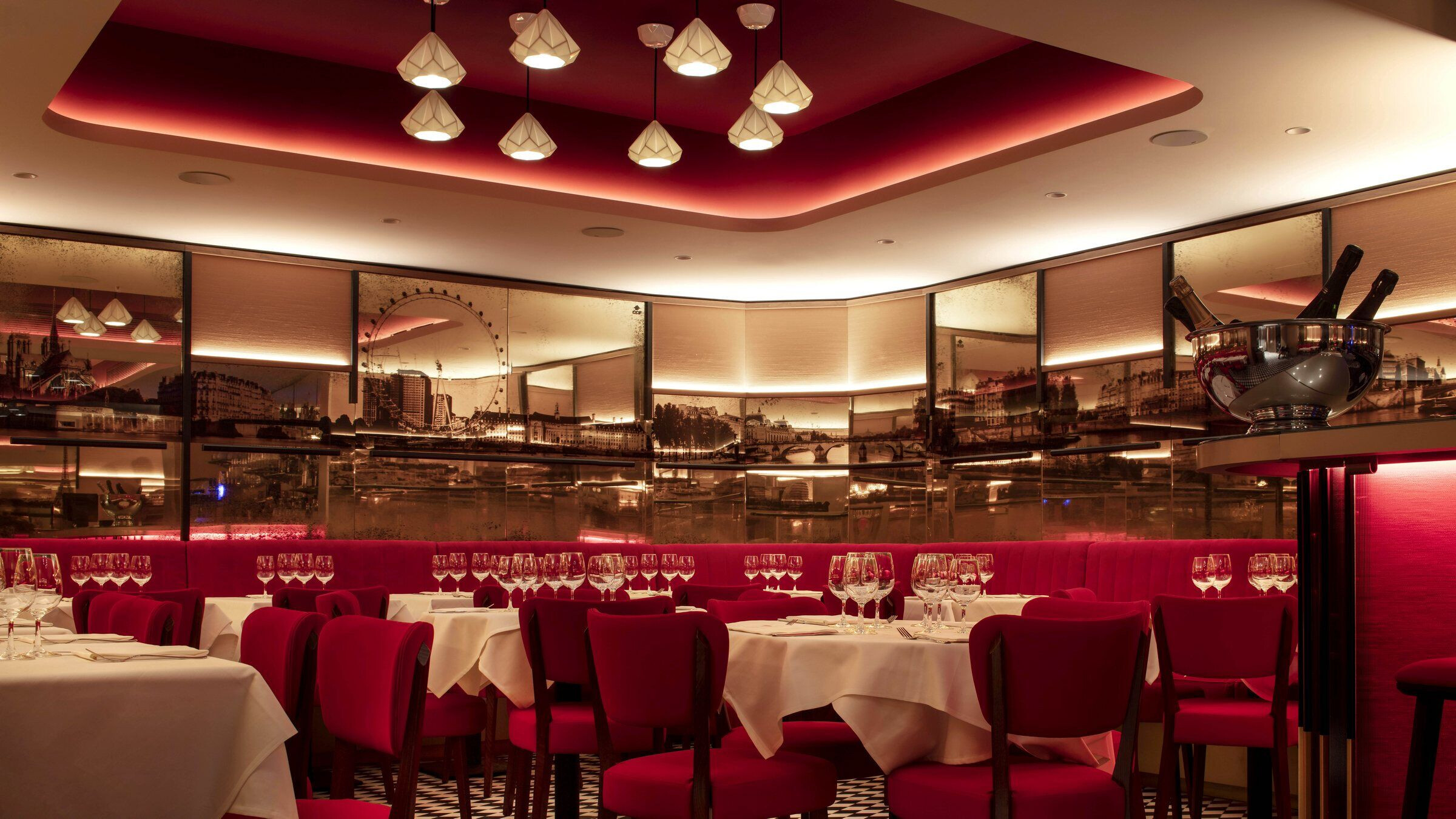 Deco details with a material palette of wood, glass, brass, velvet and leather add a tasteful touch to the restaurant. The highlight of the place is the counter with backlit red strip glass, vertical brass inserts and a backdrop of mirror that heightens the space.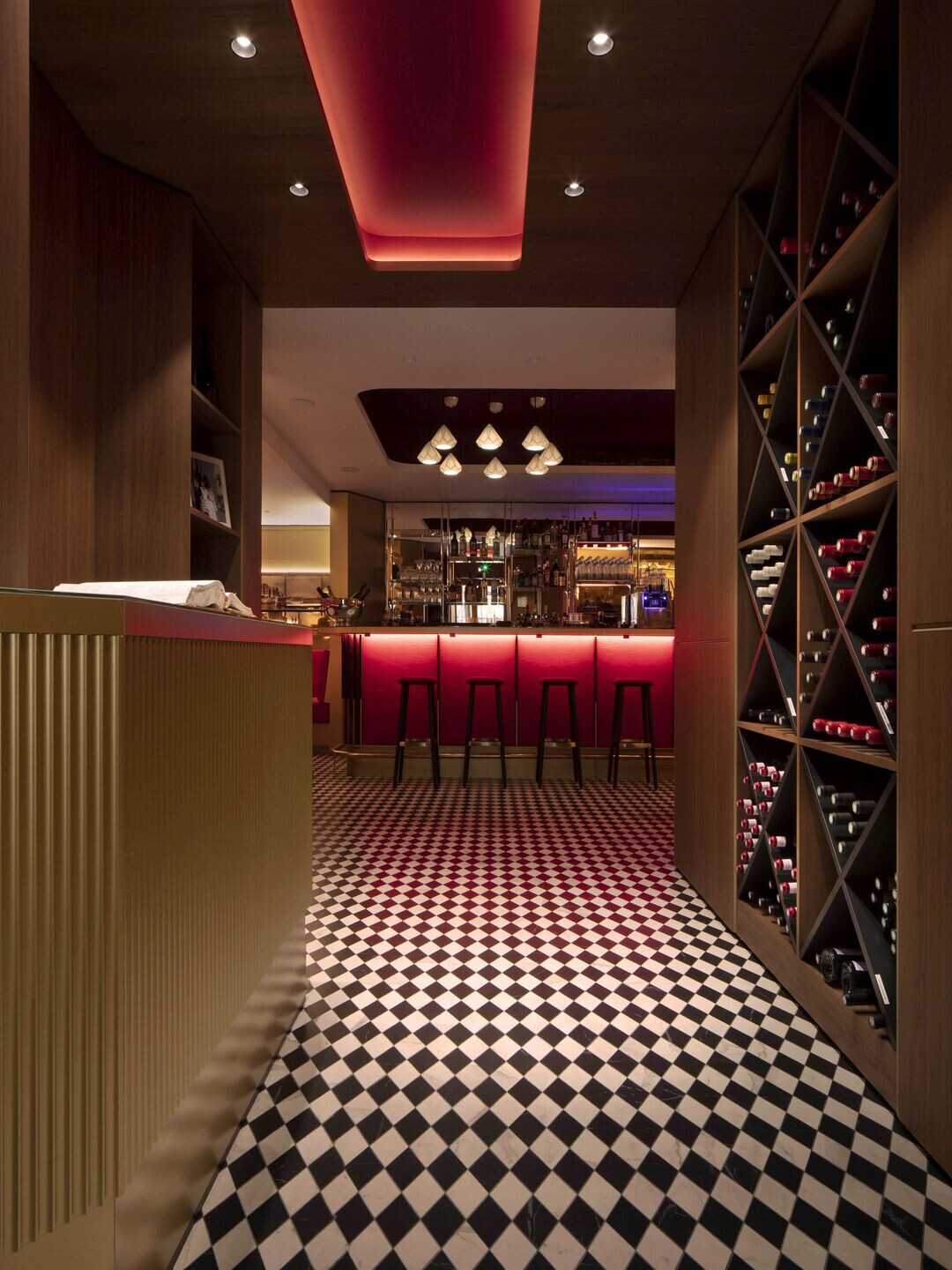 Antique mirrors with photographs of Paris, London, and Monte Carlo alternate with the overlying fabric, softening the reflections. White and artful pendant lamps by Original BTC made of Bone China ceramic offer a warm and evocative light.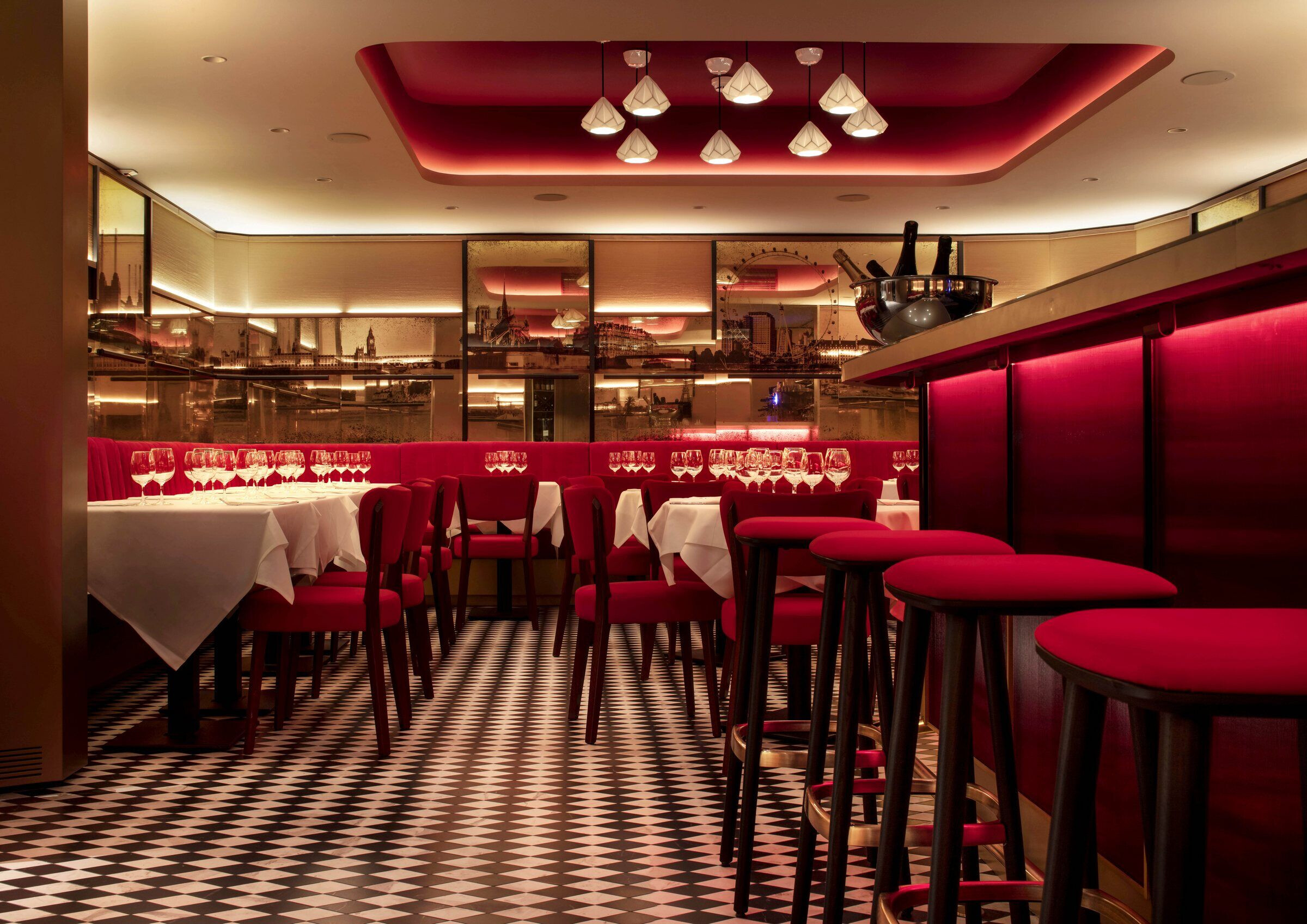 Therefore, experimental and visual spaces with undulating lines and shapes, decorative motifs and bold colours characterize the exquisite gourmet experience.