Midst of the finest residential localities in Patiala, the Ananda Residence is built on a South facing plot of size 90 X 120 Feet with a total constructed area surmounting to 14000 Sq. Ft. The architecture of the house is a notionally theoretical endeavor to explore and exemplify contemporary classical architecture in residential design. The exterior of the design is fortified by coalescence of segmental arches and straight lines incorporating a grey colour scheme throughout. 4000 Sq.Ft. of green space in front and rear lawns are connected by a driveway leading towards the main entrance of the house.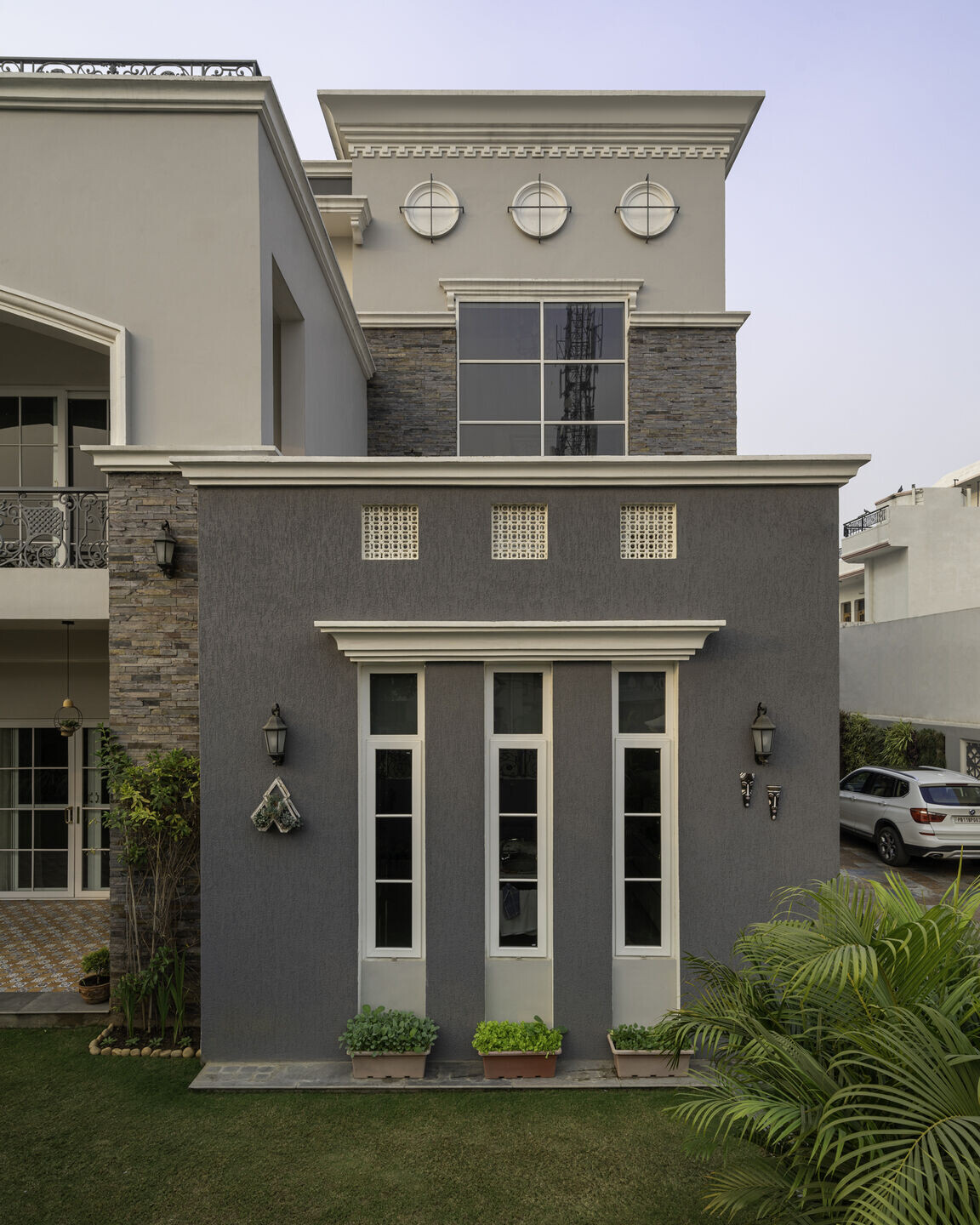 With planning following the rudimental principles of Vastu, The 12 Ft.wide double-height ingress foyer with an elongated hallway segregates the formal and informal spaces. A stone carved, prominent feature wall at the end of the hallway marks the focal point of the ground floor interior space.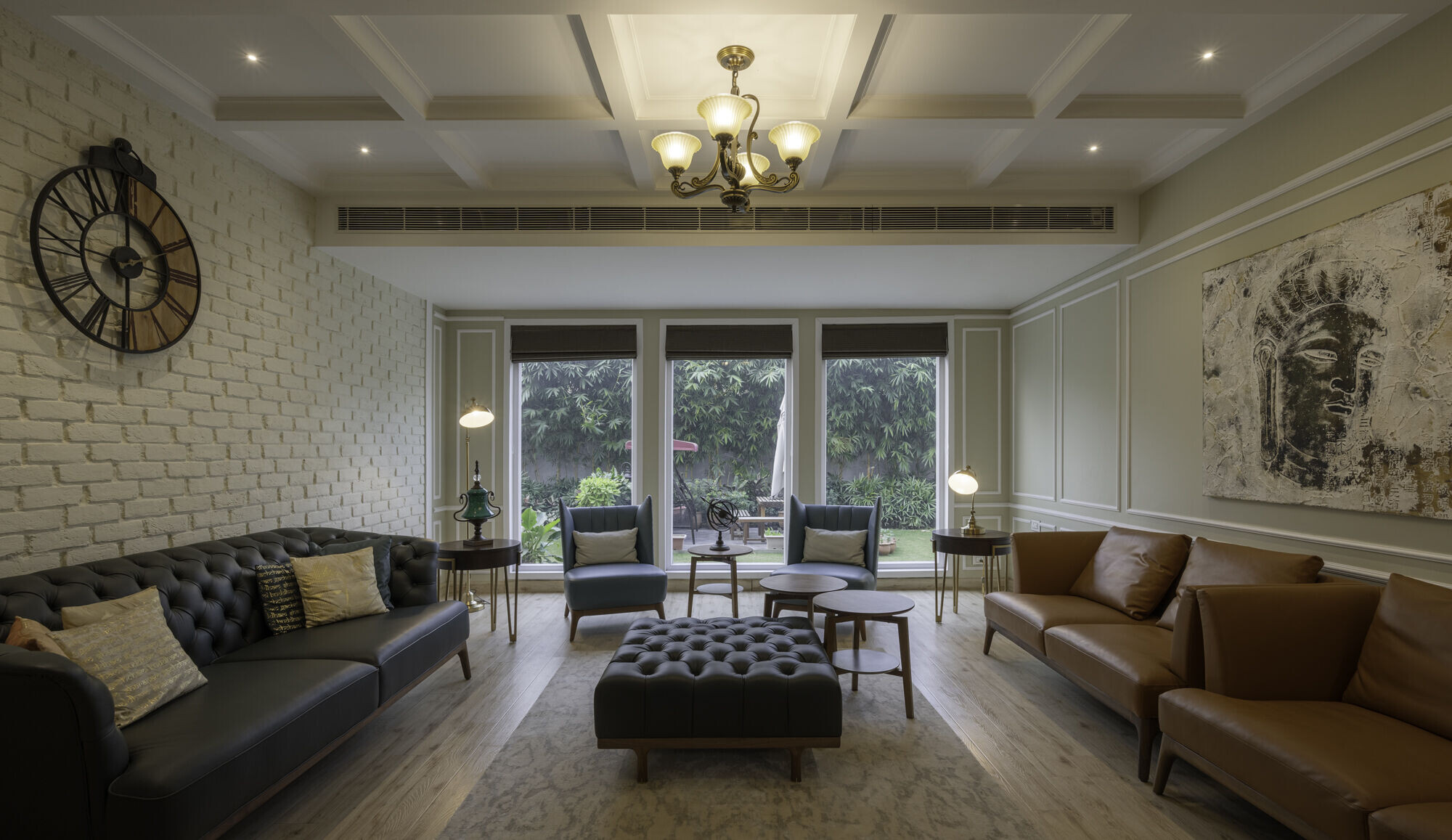 The formal living room and the dining room sanction diffused north light through floor to ceiling Georgian windows complimenting the warm pastel and floral colour scheme of the fabrics.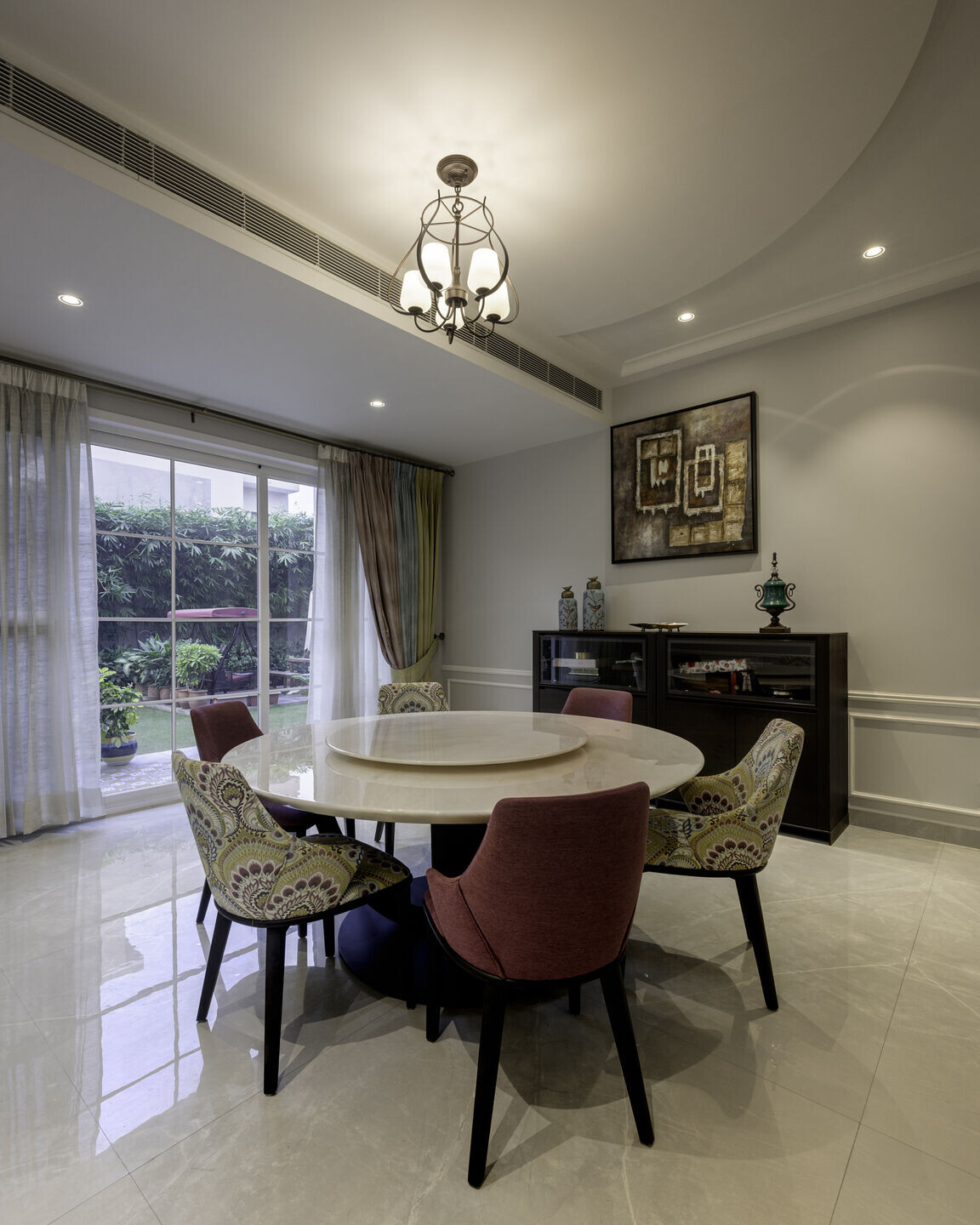 The informal living space of the house expands into the outdoor patio and inner hallway accompanied by large sliding doors. The design invites views of the front garden, thereby making the interior space feel light and refulgent.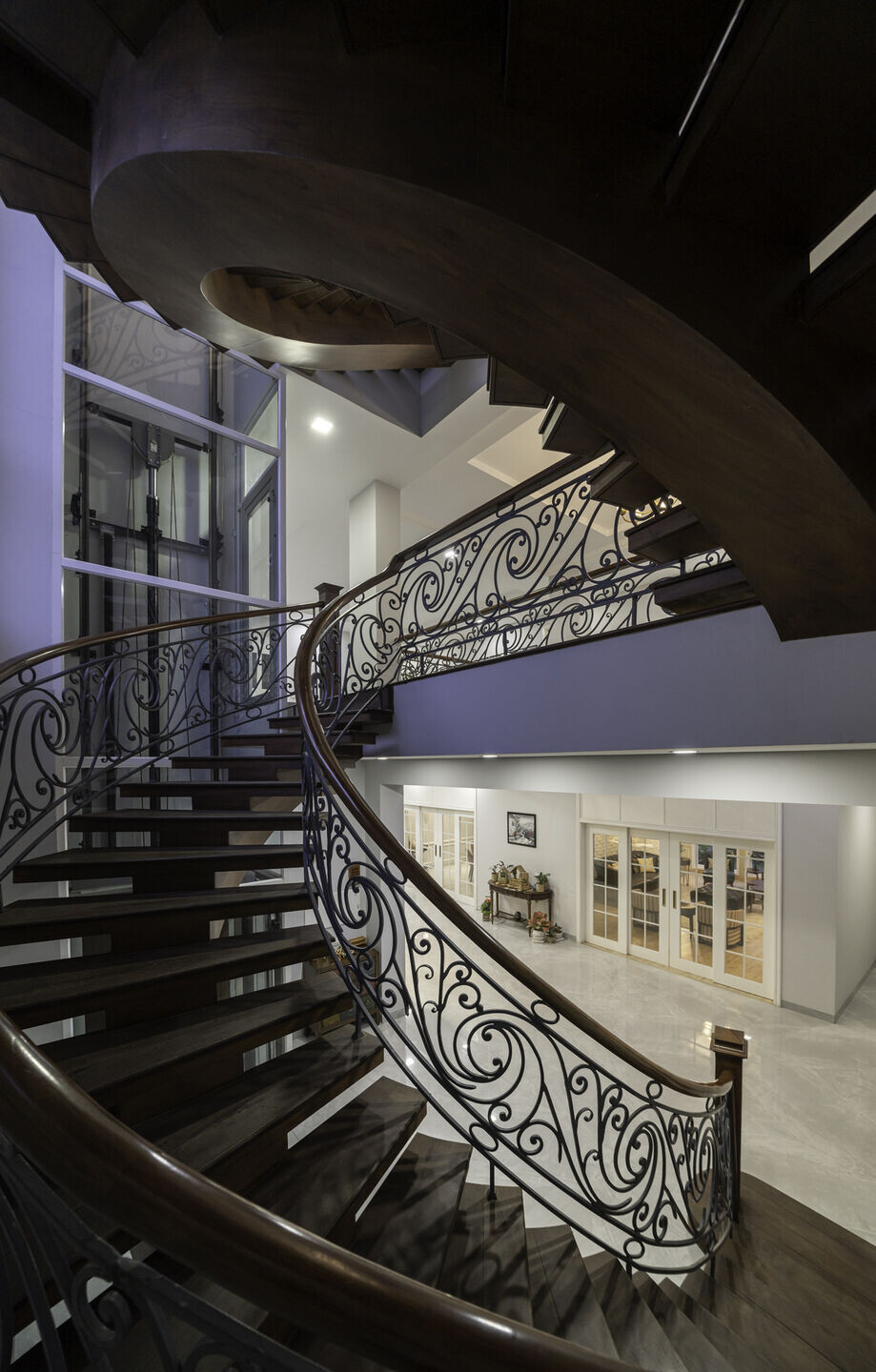 Curved staircase carved in wood and steel along with a glass elevator are utilized for vertical circulation. The first floor is kept primarily for bedrooms that expand into French balconies whereas spaces such as an indoor swimming pool, ballroom, gymnasium and a lounge bar at the top floor collectively form a regalement zone for the abode.