The Victorian Government's Level Crossing Removal Project (LXRA) is overseeing the largest rail infrastructure project in the state's history. It will see the removal of 75 of Melbourne's most congested level crossings by 2025.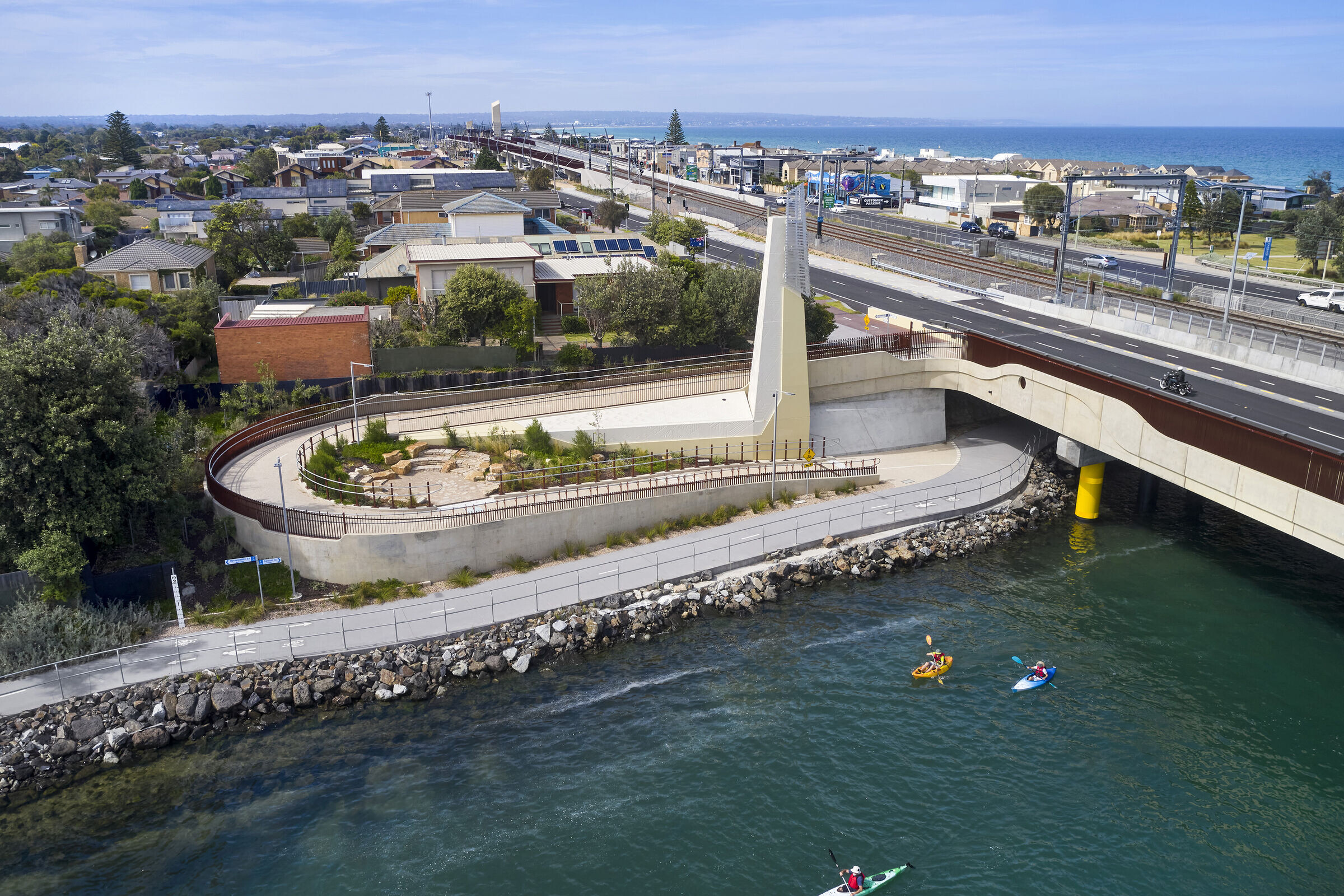 Rush Wright Associates is working with the Southern Project Alliance, (LXRA) and the Victorian Government on the design and delivery of these stations on the Frankston Line.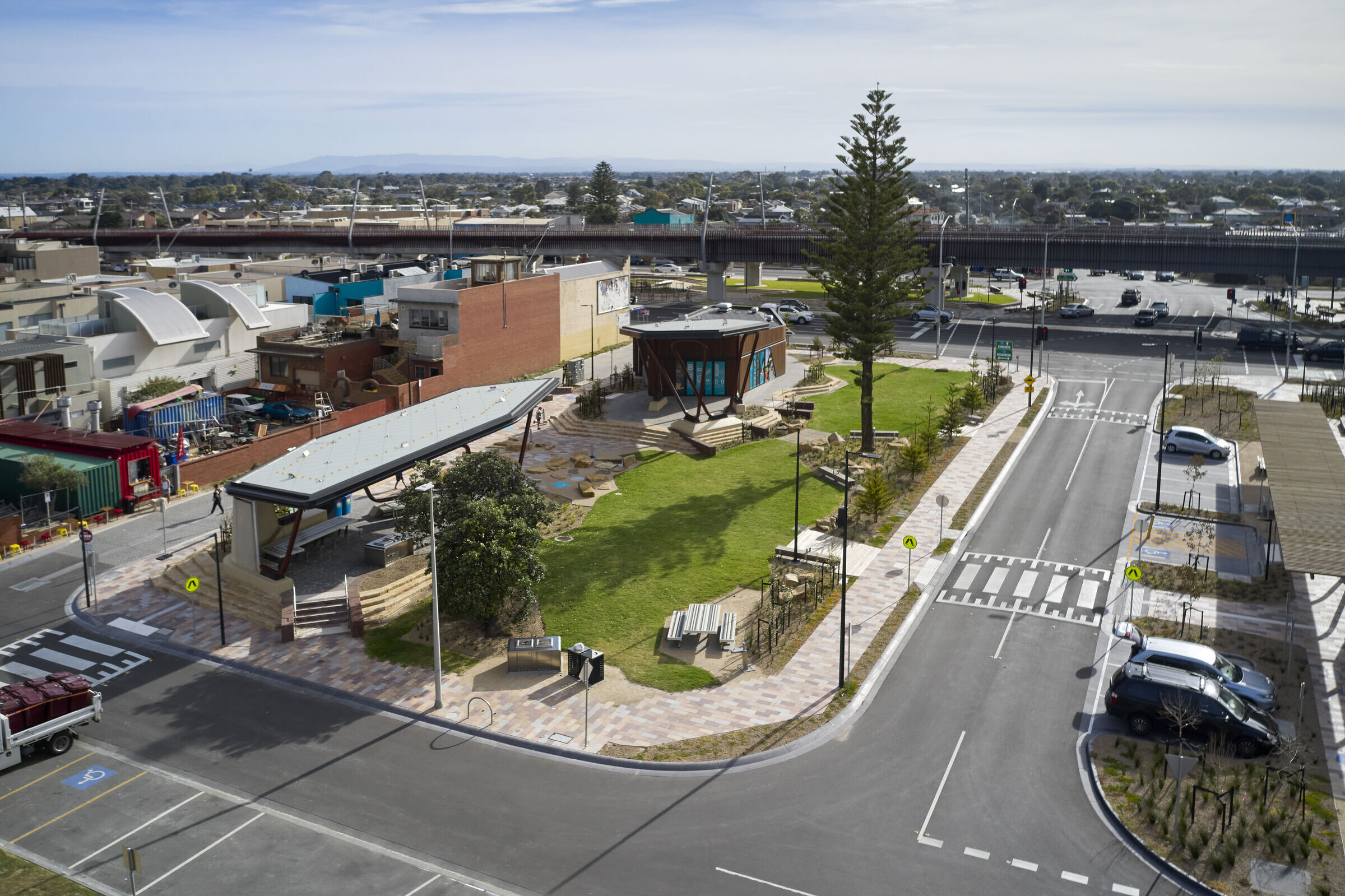 The Carrum Level Crossing Removal Project involved removing three level crossings, creating new direct roads including the new Karrum Karrum Bridge connecting Station Street across Patterson River and a $50 million revitalisation shaped by extensive community consultation.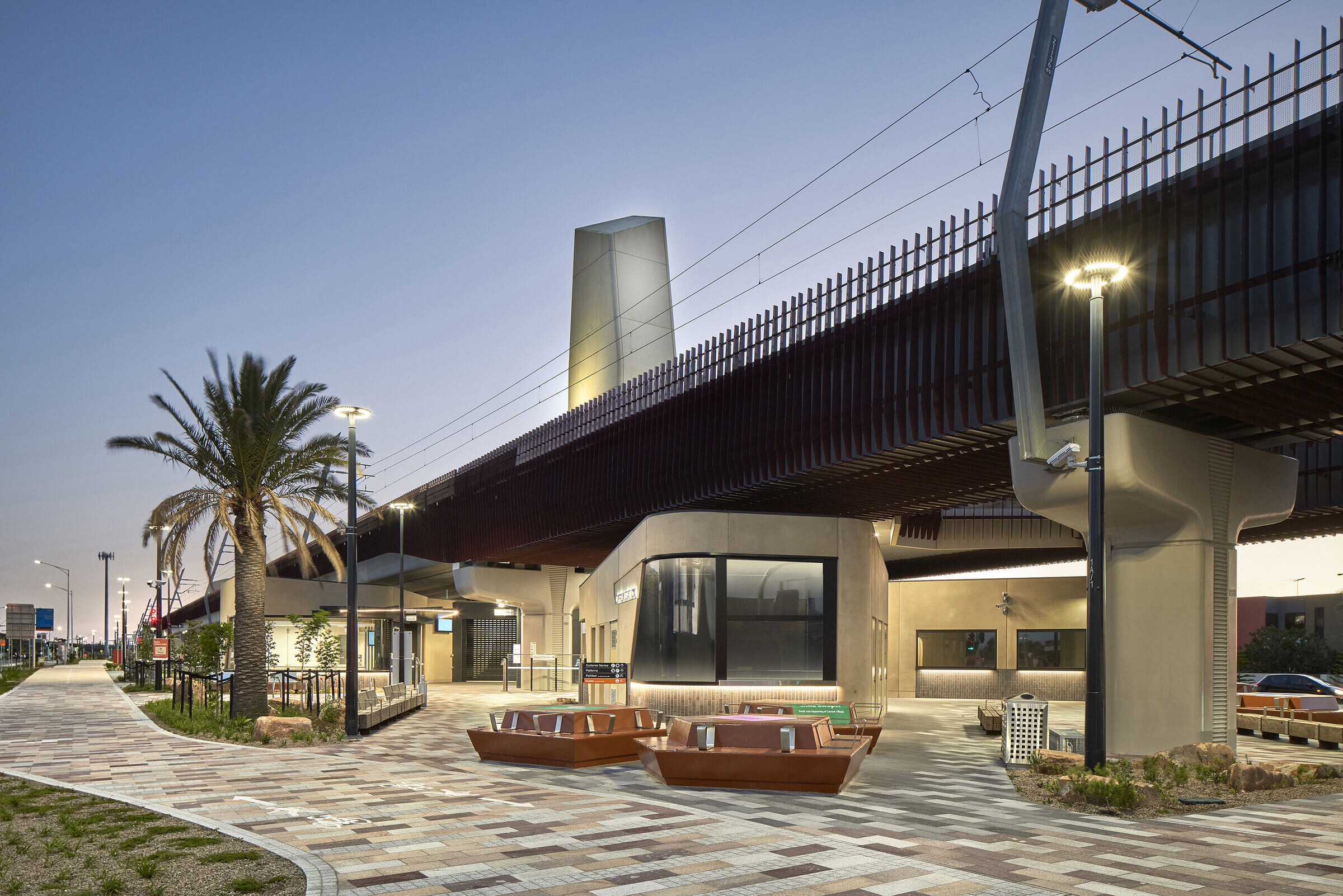 The new modern Carrum Station will make it safer and easier for locals to get to public transport, local shops and the beach. Walking and cycling will be easier, with four safe crossings across the Nepean Highway.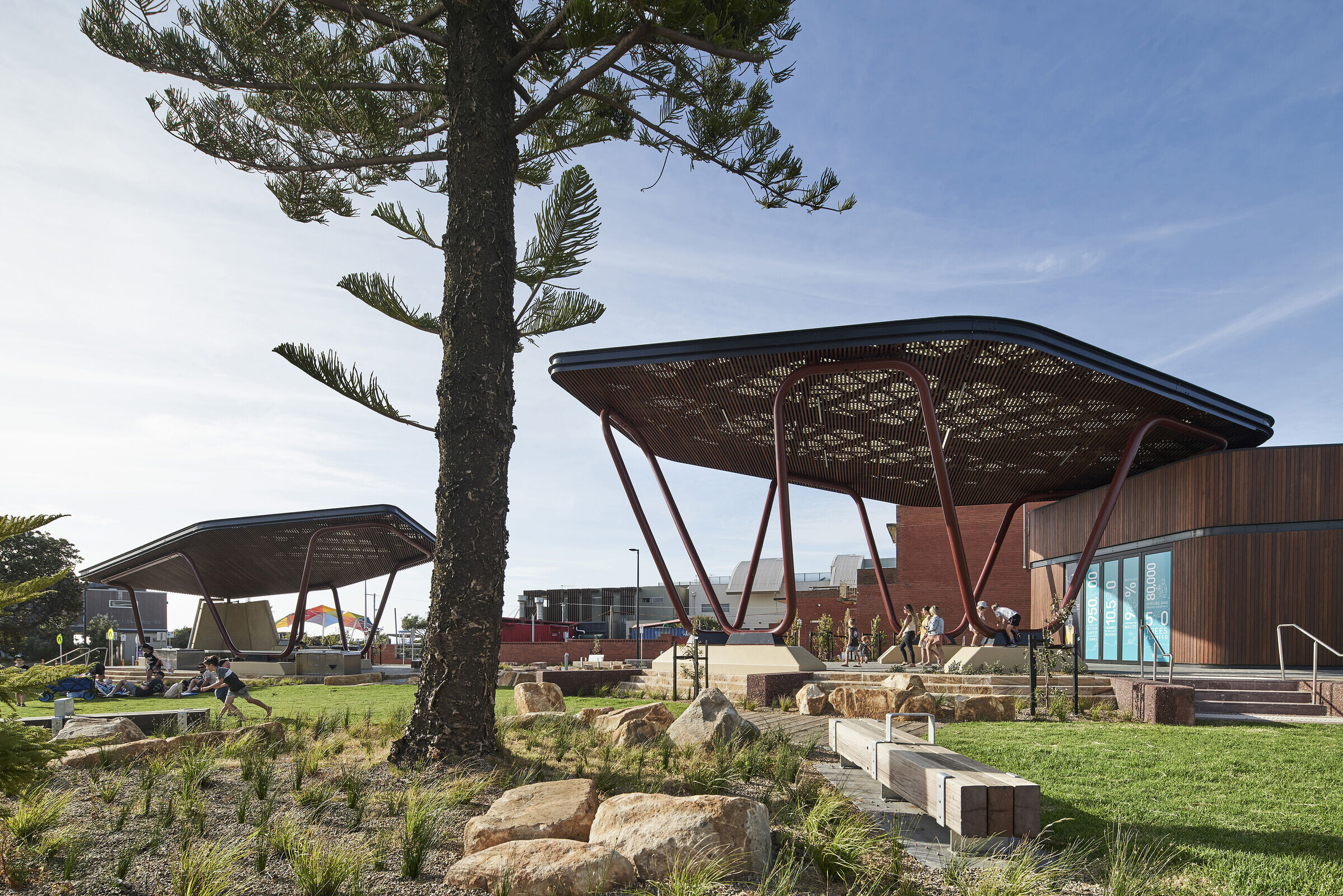 Landscaping around the station as part of revitalisation works will create new open spaces for Carrum locals to enjoy throughout the year, including a station Forecourt, a new Carrum Village and a Foreshore Waterplay Park.
The Frankston rail line traces ancient indigenous movement paths. There are a number of meaningful cultural sites located within the Precinct and it was paramount within our design response to recognise and embed cultural and community connections. Traditional owners co-designed a range of spaces including the Karrum Karrum Bridge across Patterson River; the yarning circle; and the 12-metre-high 'urban marker' inspired by Bunurong cultural patterns including the wedge-tailed eagle, or Bunjil, spiritual creator of the bay.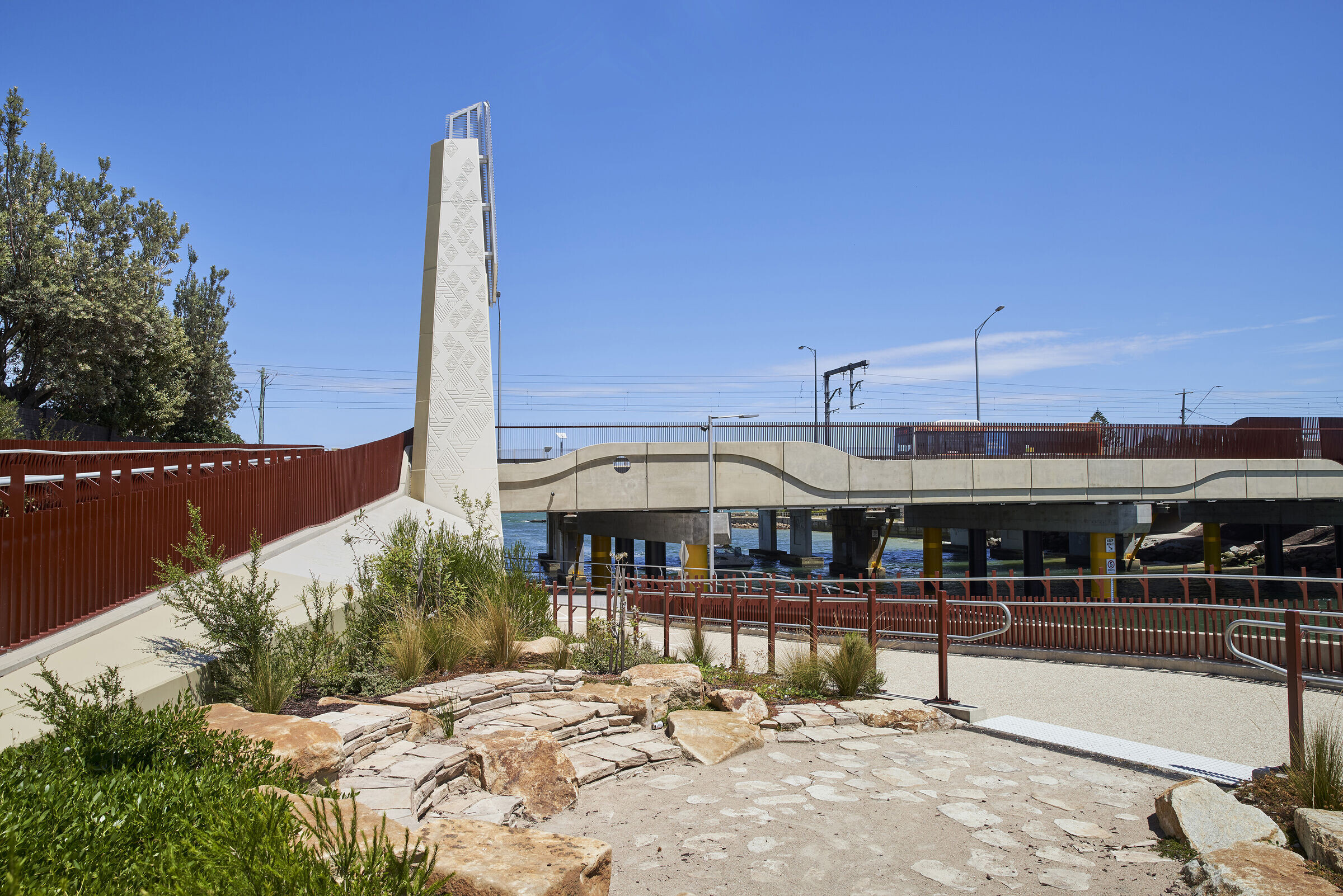 We worked with an indigenous artist - Michael Hromek and local indigenous groups to integrate the appropriate elements allowing to create a Songline. The gathering space – a "Yarning Circle" was strongly supported item along with the coastal hunting and fishing story revealed in shell midden found near the site.
The representation of shell midden is an occurring element in the Carum design, with oyster shell aggregate use in concrete and symbolic carvings allowed in sandstone terraces. We worked closely with an indigenous artist - Adam Maggenis, who is involved in providing concepts and carving on site.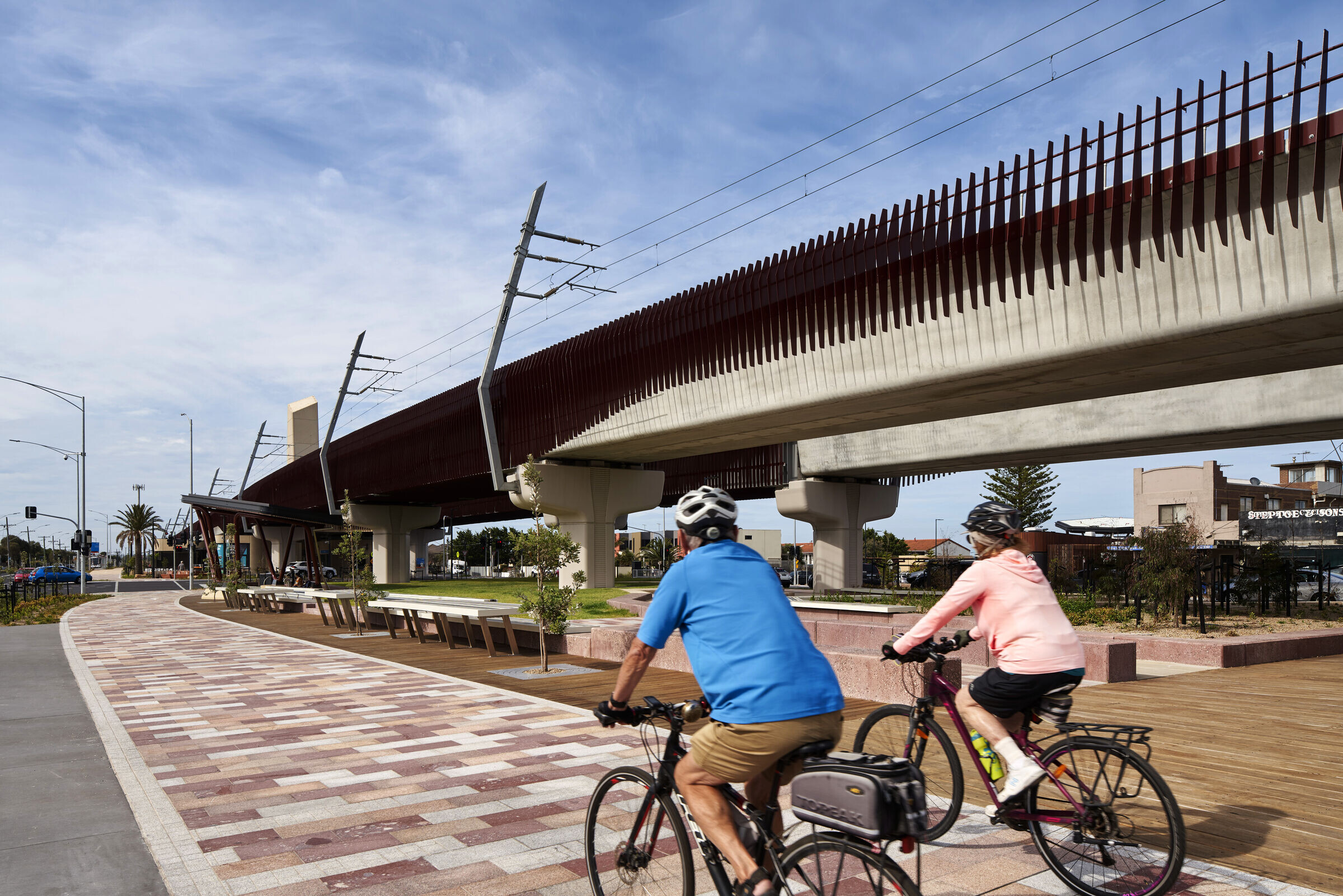 The 'Yarning circle' creates an environment where the Traditional Owners can pass on cultural practices and values amongst their peers. It is also a setting where culture can be showcased, shared, preserved and passed on. This work will leave a significant legacy where the Traditional owners can forever tell their story and share their culture with the wider community.

www.rushwright.com