In 2017, Office ZHU is invited to participate Shanghai Urban Space Art Season (SUSAS), in which topics related to urban spaces based on the current urban renewal in Shanghai is discussed. The team select "Cycling" as a start point and design the sculpture.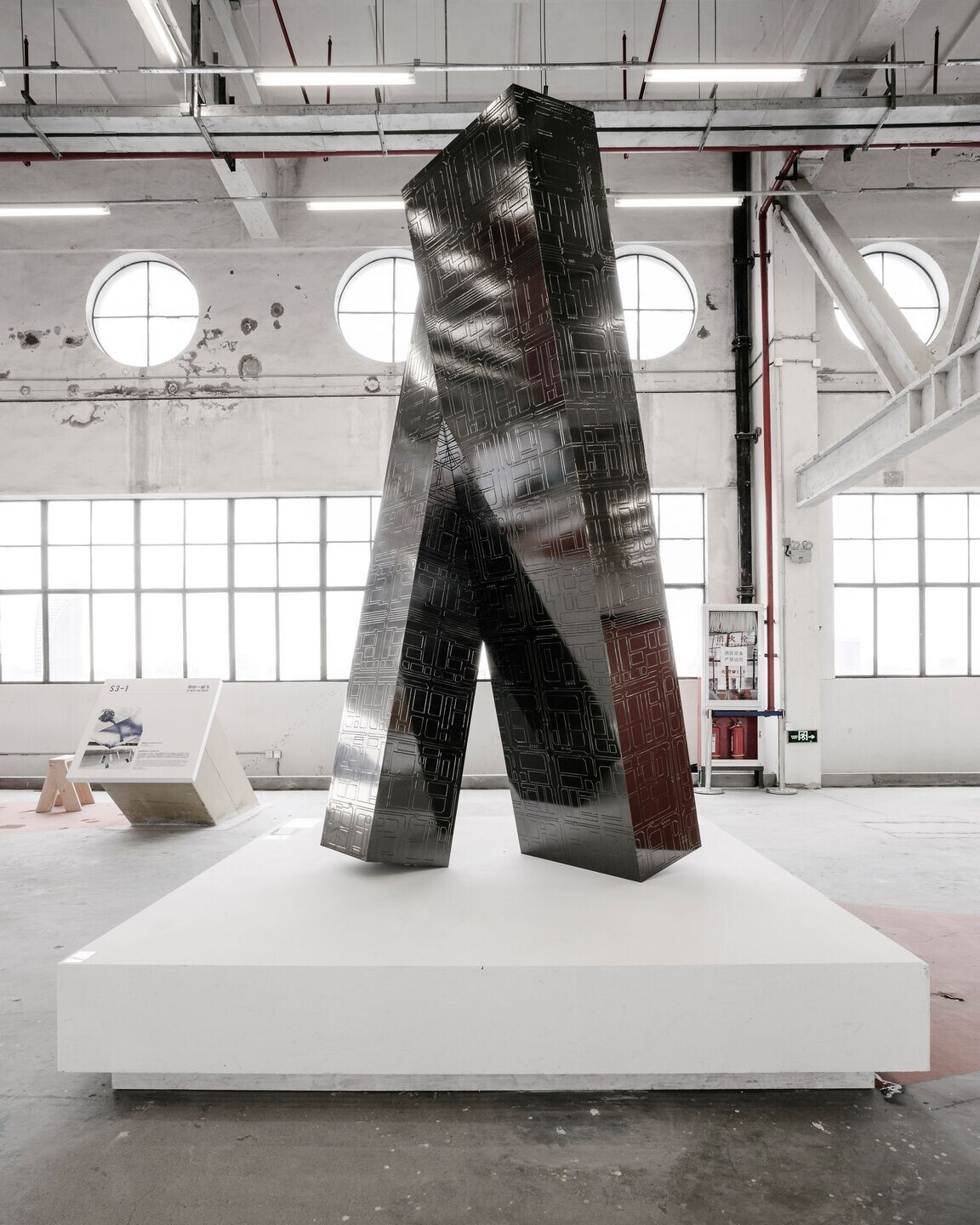 Cycling against traffic, mixed traffic, lack of bicycle parking space, bicycle lanes being occupied…
These problems can be attributed to outdated street design and the pure disregard of cyclist rights. By proposing a sculpture that looks like a totem, which represents the rights of cyclists, the team hope to raise a public discussion.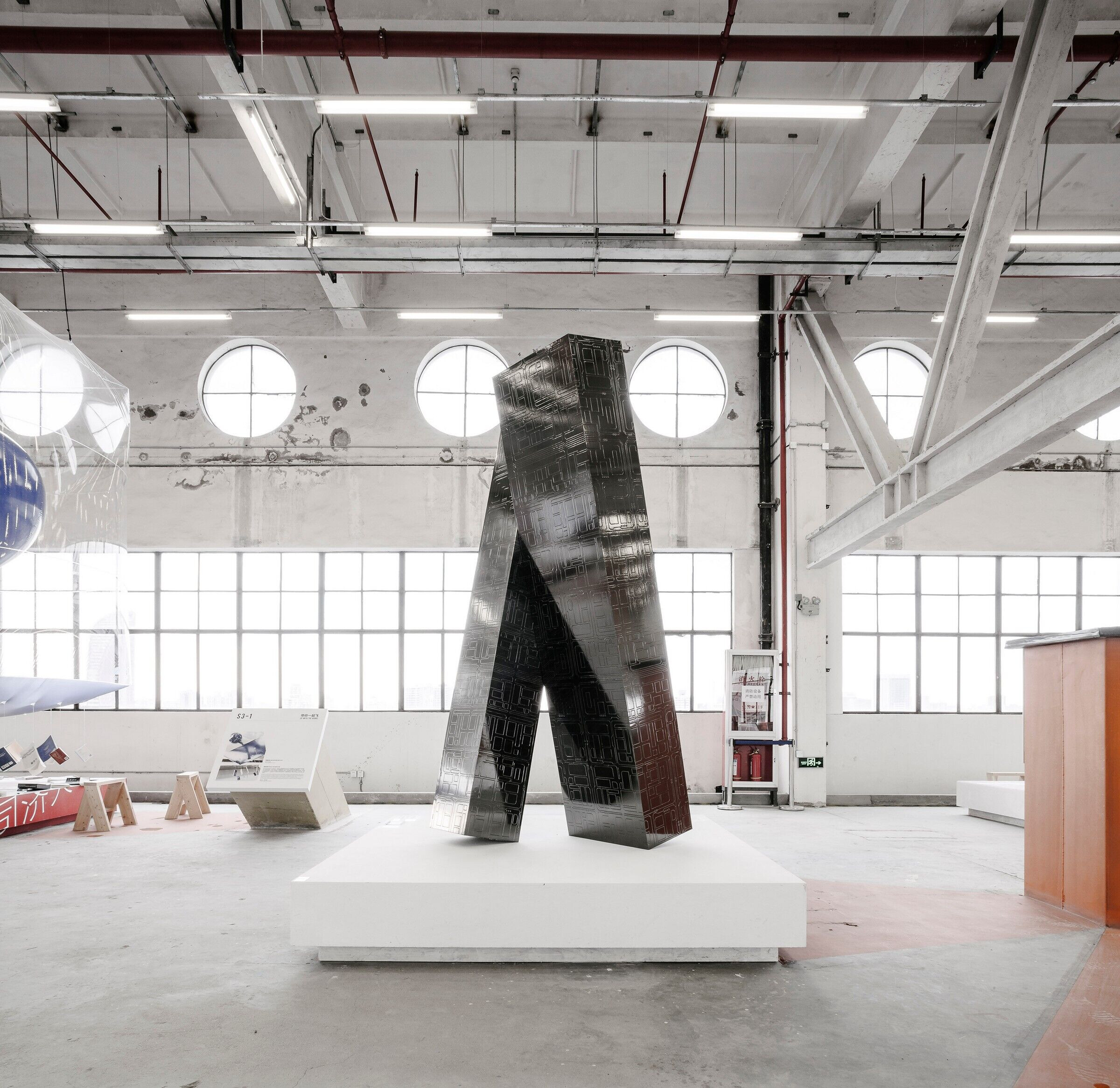 The form of the sculpture carries multiple meanings.. The texture engraved on its surface is an abstracted map of cycling routes. The two giant, unstable blocks represent the large number of cyclists on the road and the fragility of their rights. And the tungsten mirror film gives it an overall mechanical look, old and futuristic. Like a droid from a Star Wars film. Inspired by the naming of these droids, we have named the sculpture CR-1 (Cyclists' Rights Generation One).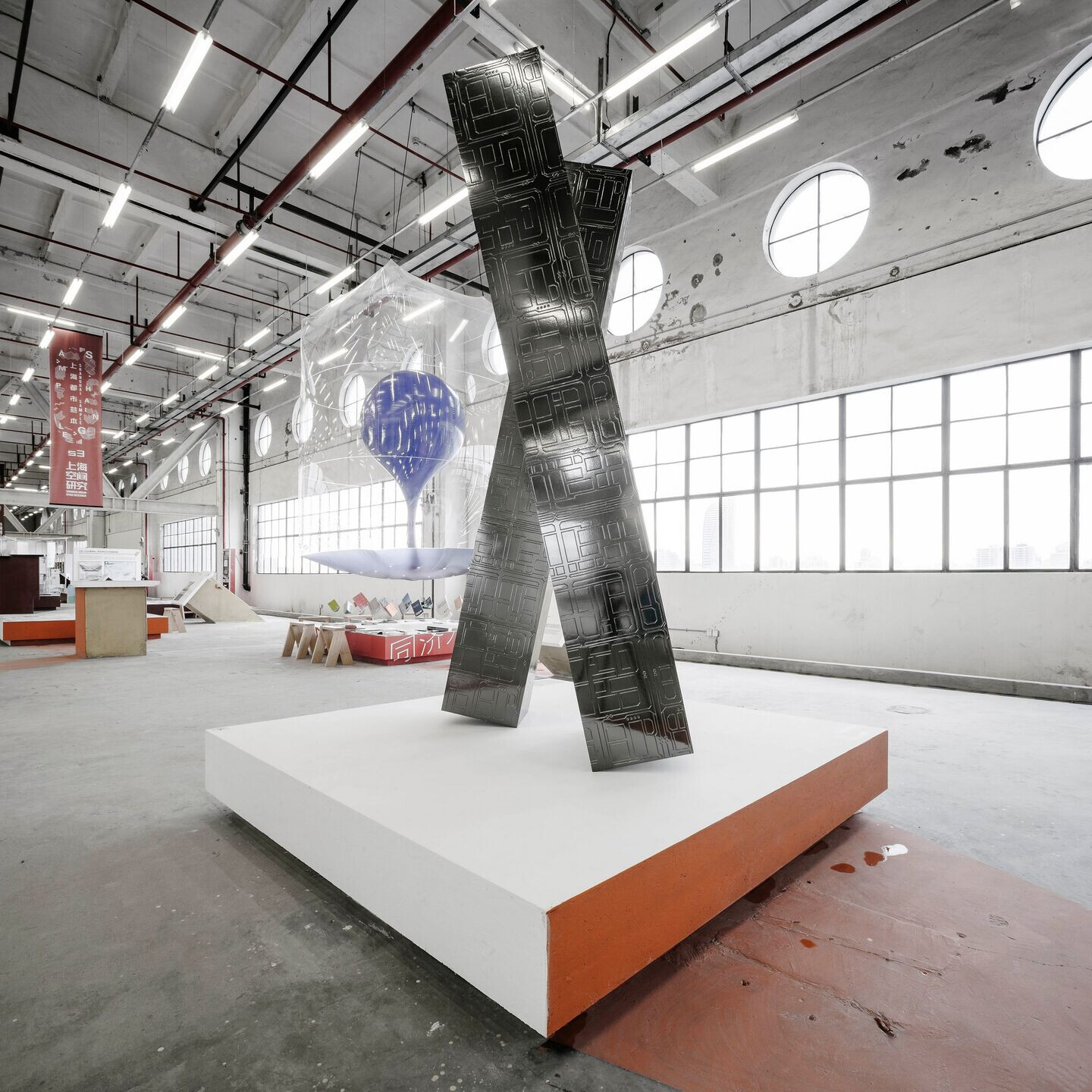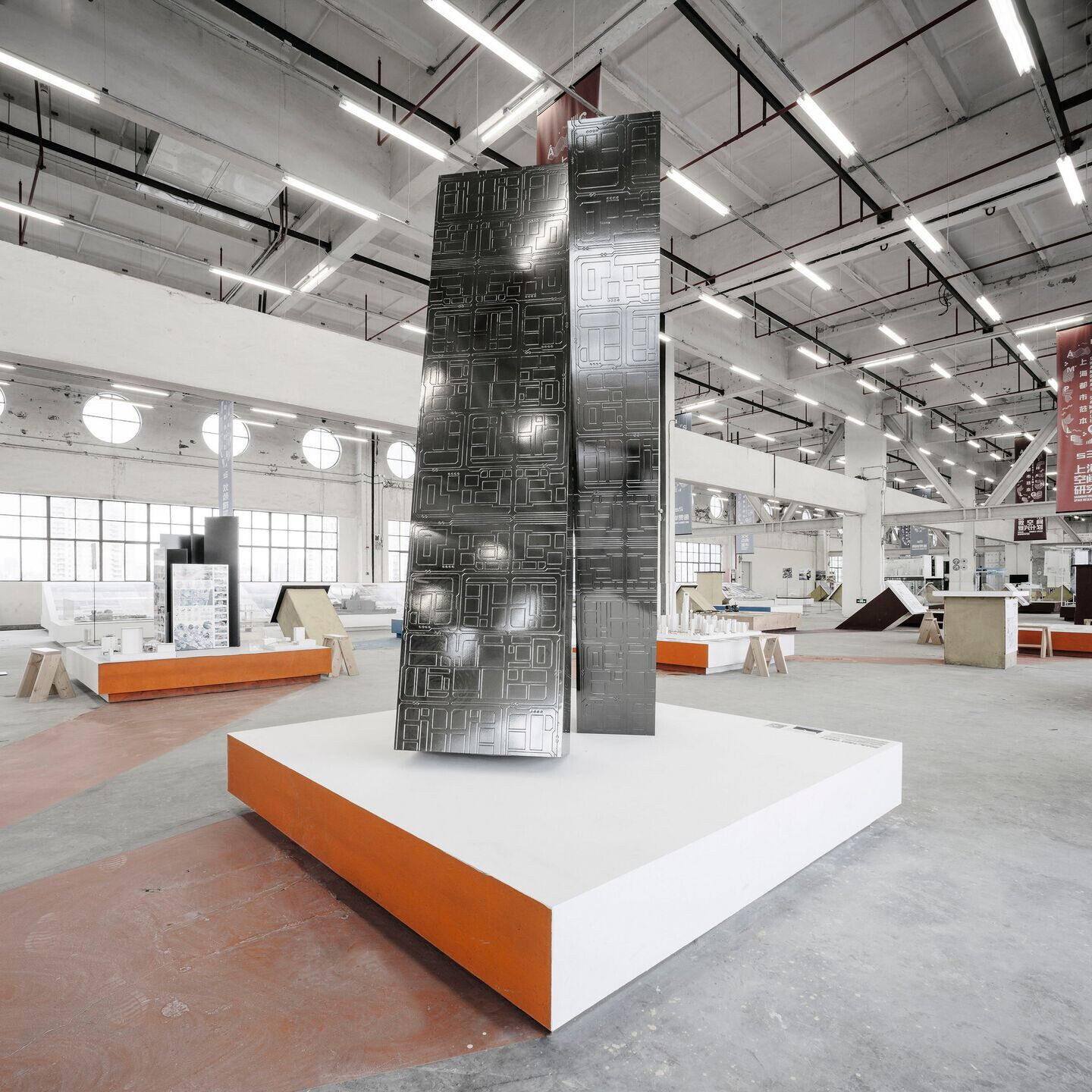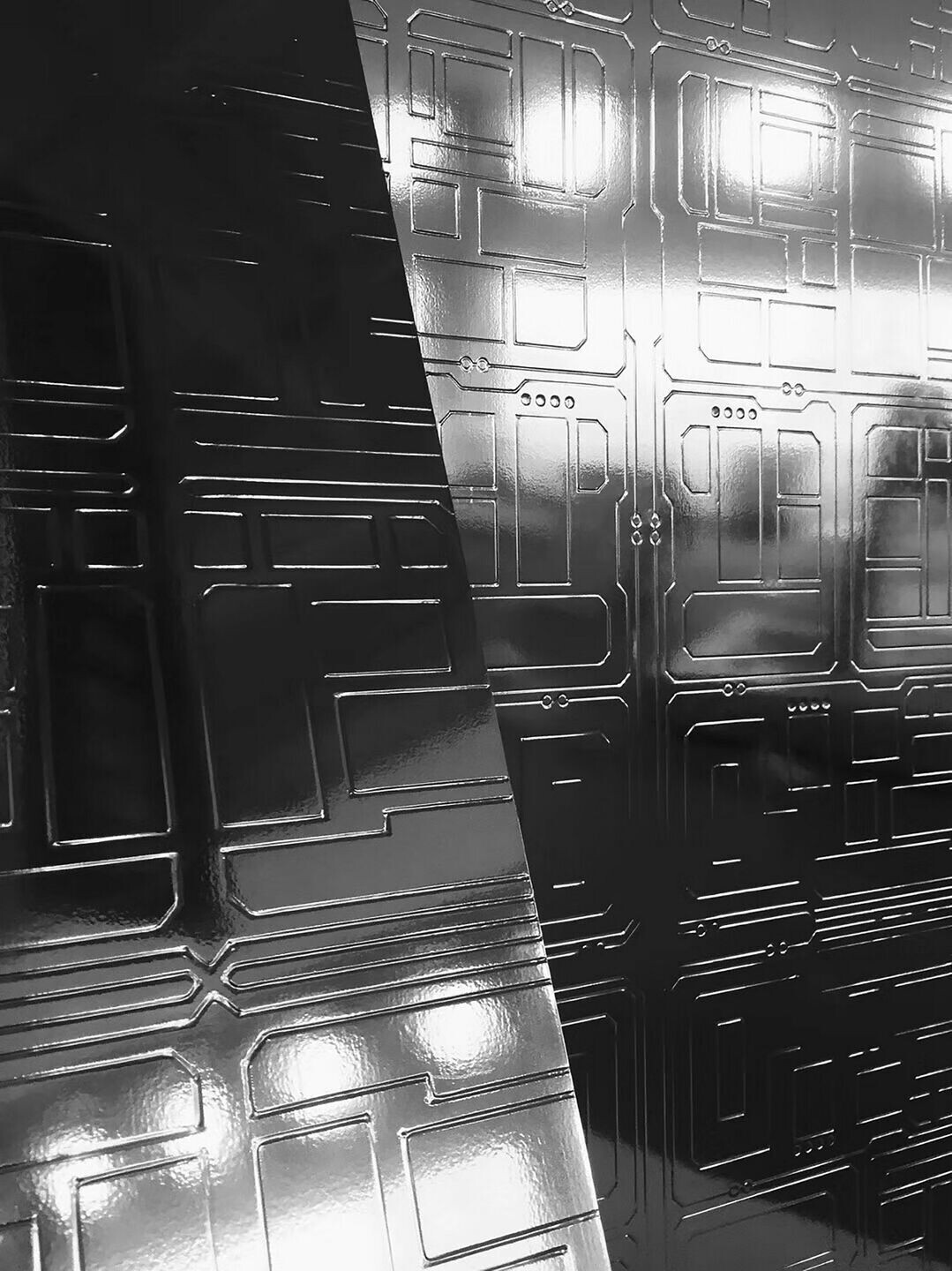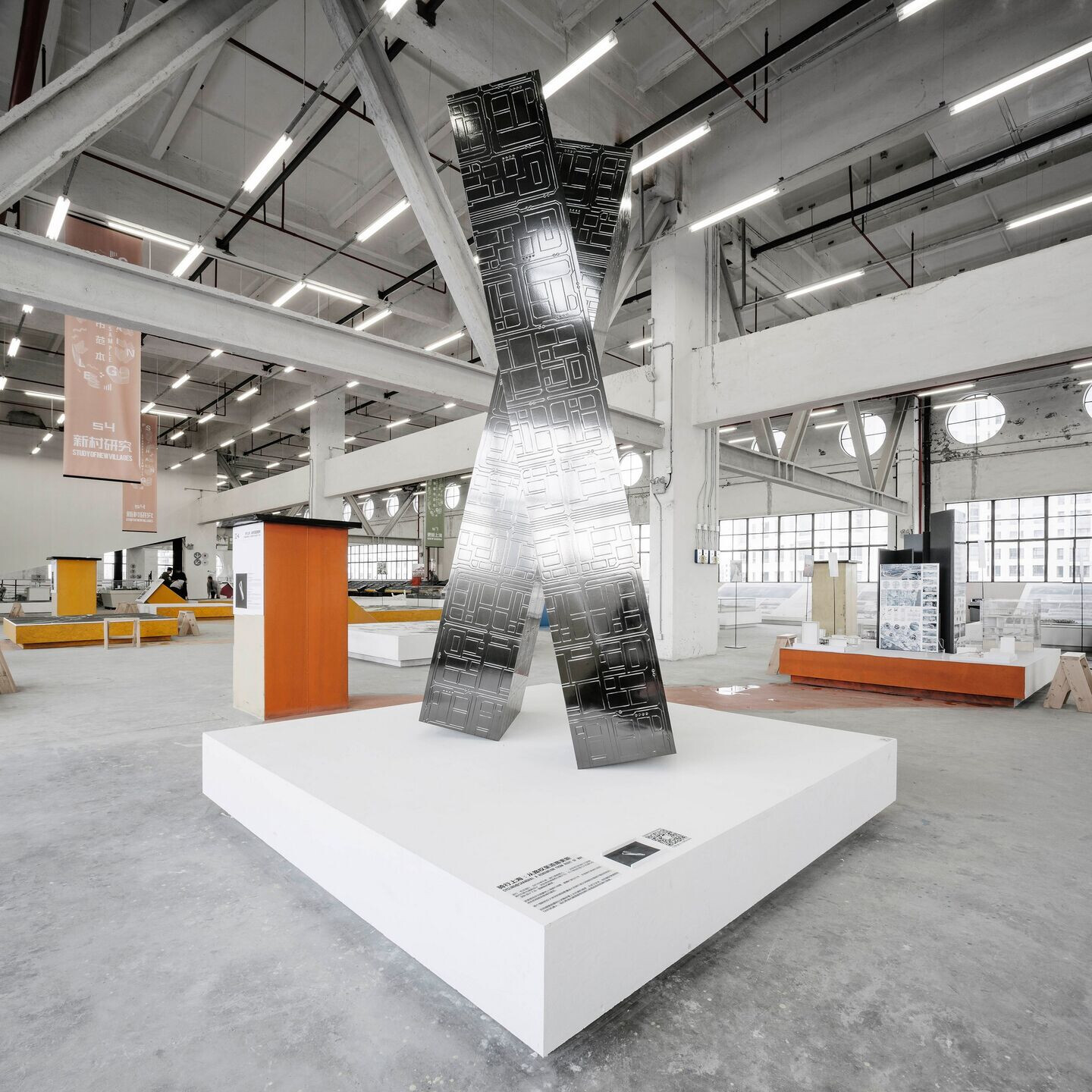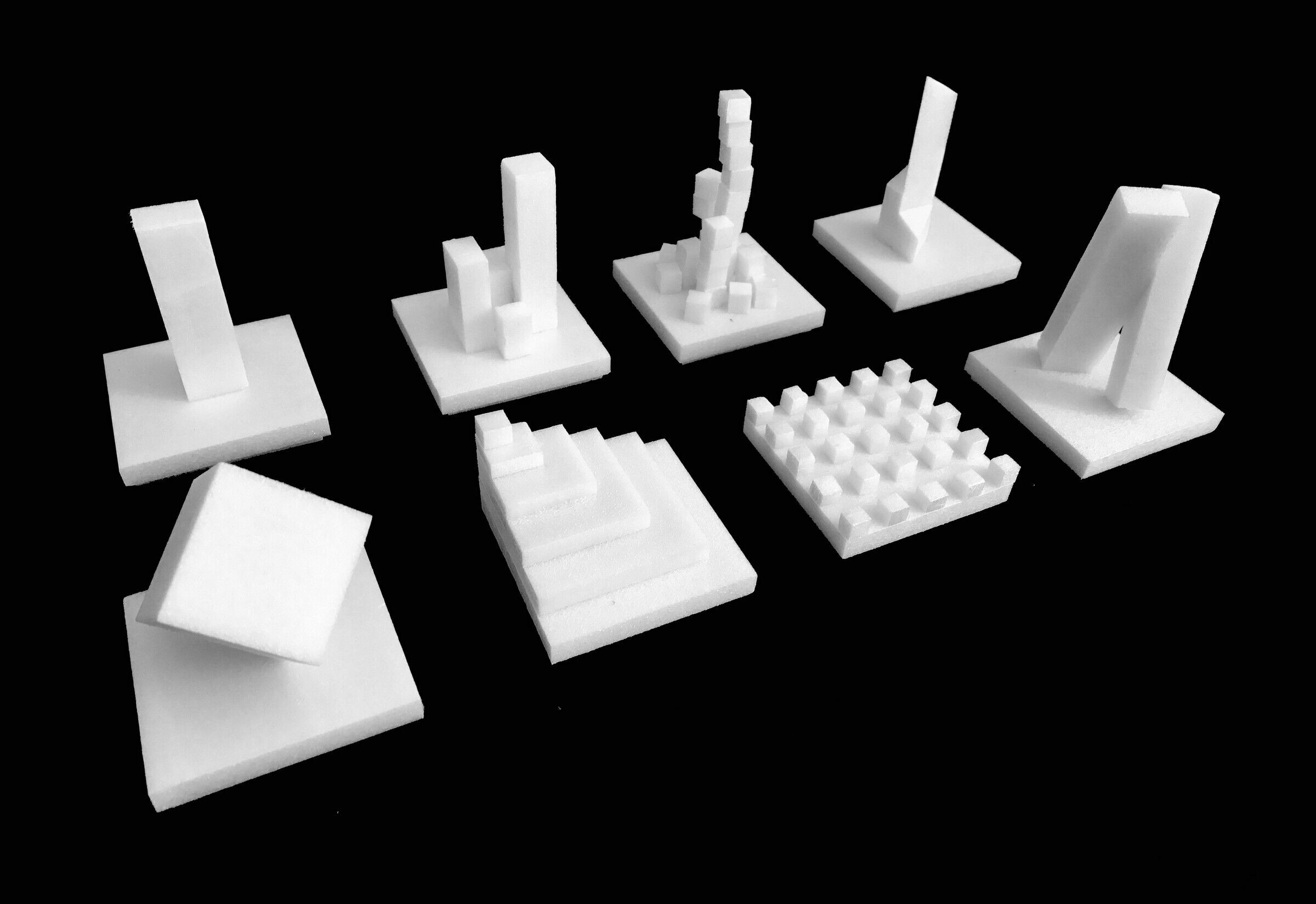 Material Used :
Facade cladding: tungsten mirror film + mdf