Hot/ cold, open/closed, intimate/expansive - a home for all seasons and moods. Adjusted to the slope of the land, the house is arranged along two terraces, an upper and lower one, which organise functions and differentiate between a warmer north side and a cooler south side.
The upper terrace encompasses the louvred verandah and entry. Designed to be multi-functional its flyscreened for comfort and can double up as dayroom, wintergarden, breezeway, and so on. Off this lies the guest bedroom and bathroom. A line of sliding glazed walls divides this terrace from the lower one which contains the core of the house - main bedroom suite, study, living, dining, kitchen and sleepout. The angle of the roof in combination with the stepped floor levels of the terraces protect the interior from summer sun but allow winter sun to penetrate through to the lower living areas which also have the benefit of magnificent views to the south and southwest.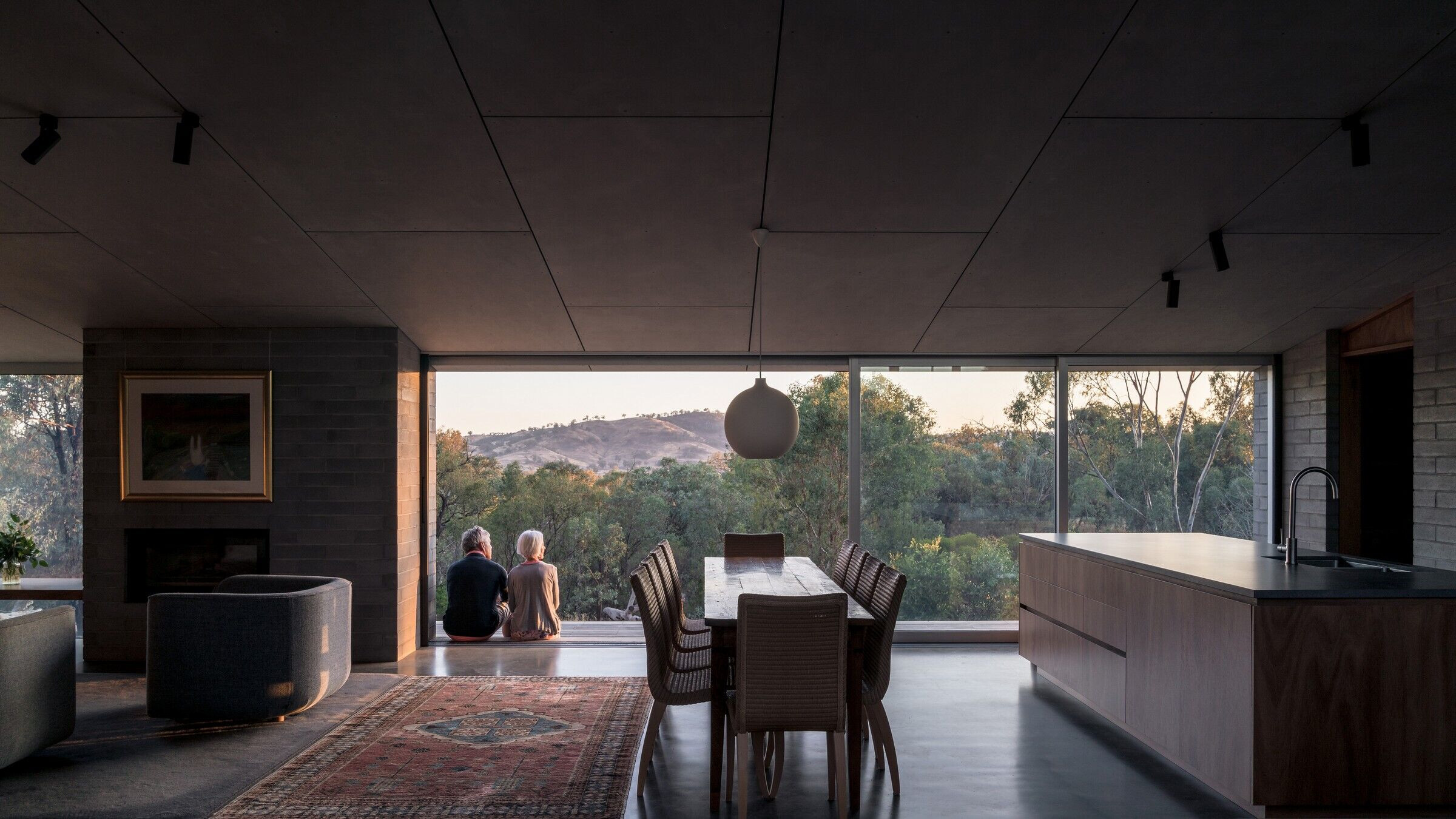 The parti of the house is formed by a cluster of concrete brick 'blocks' which establish view-lines and contrasting qualities of space: more discrete, closed and snug, timber lined spaces within them and in the residual space between and around them, more expansive, open areas which function like breezeways and celebrate the delight of masonry's mass and texture. Further blocks create outdoor areas - an embedded one within the northern garden to form a protected courtyard adjacent to the verandah and a raised one to the south (water-tanks below) extending the dining area towards the beautiful garden with Mt Huon in the distance.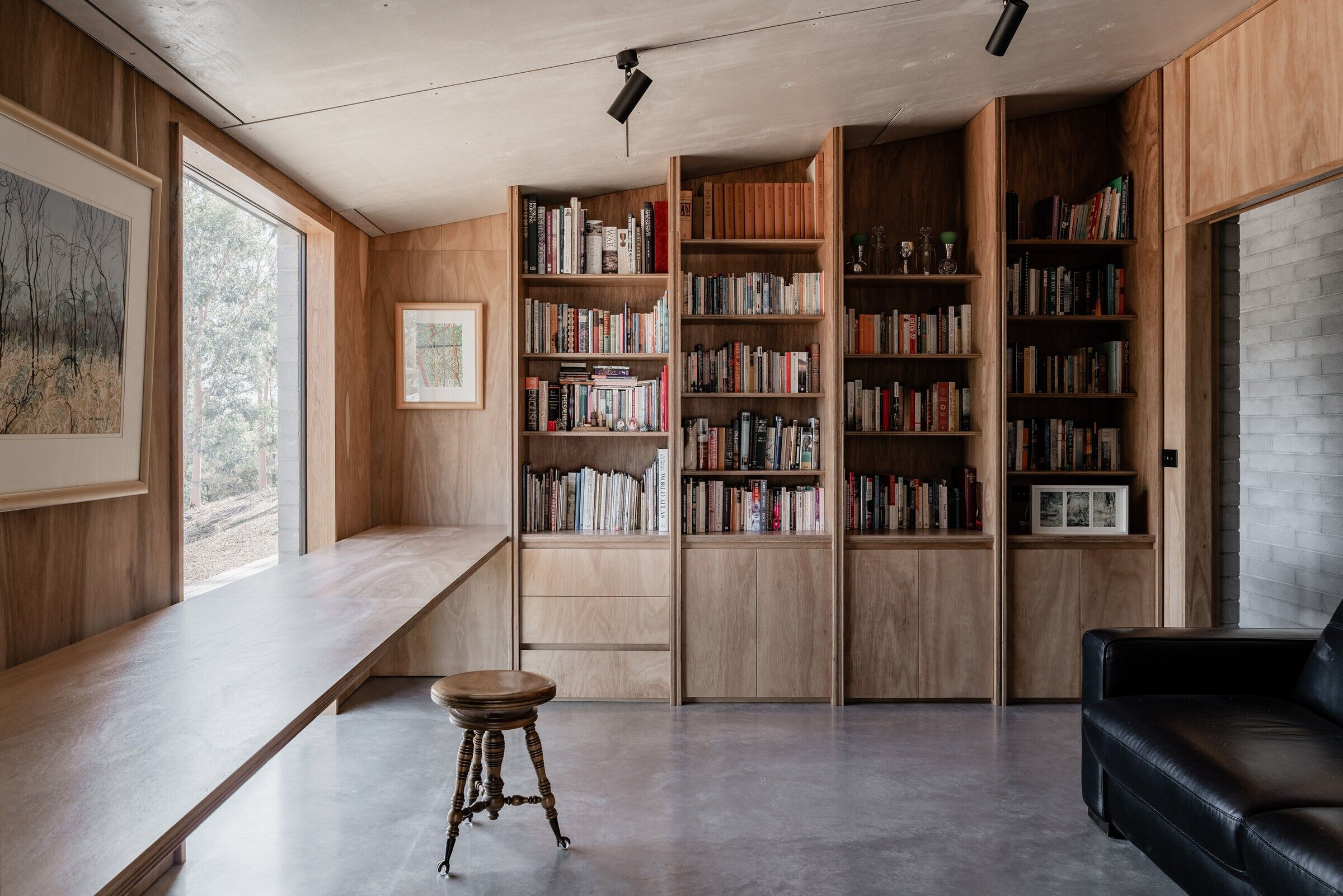 In keeping with the clients' desire for a modest and rural sensibility the material palette is robust and direct - concrete slab, concrete bricks, cement sheet and ply for interior linings and joinery. An environmentally responsive building envelope, it incorporates flyscreens and can open up or shut down via sliding perforated cement sheet screens, louvres and windows to adapt to the extremes of Albury's climatic variation.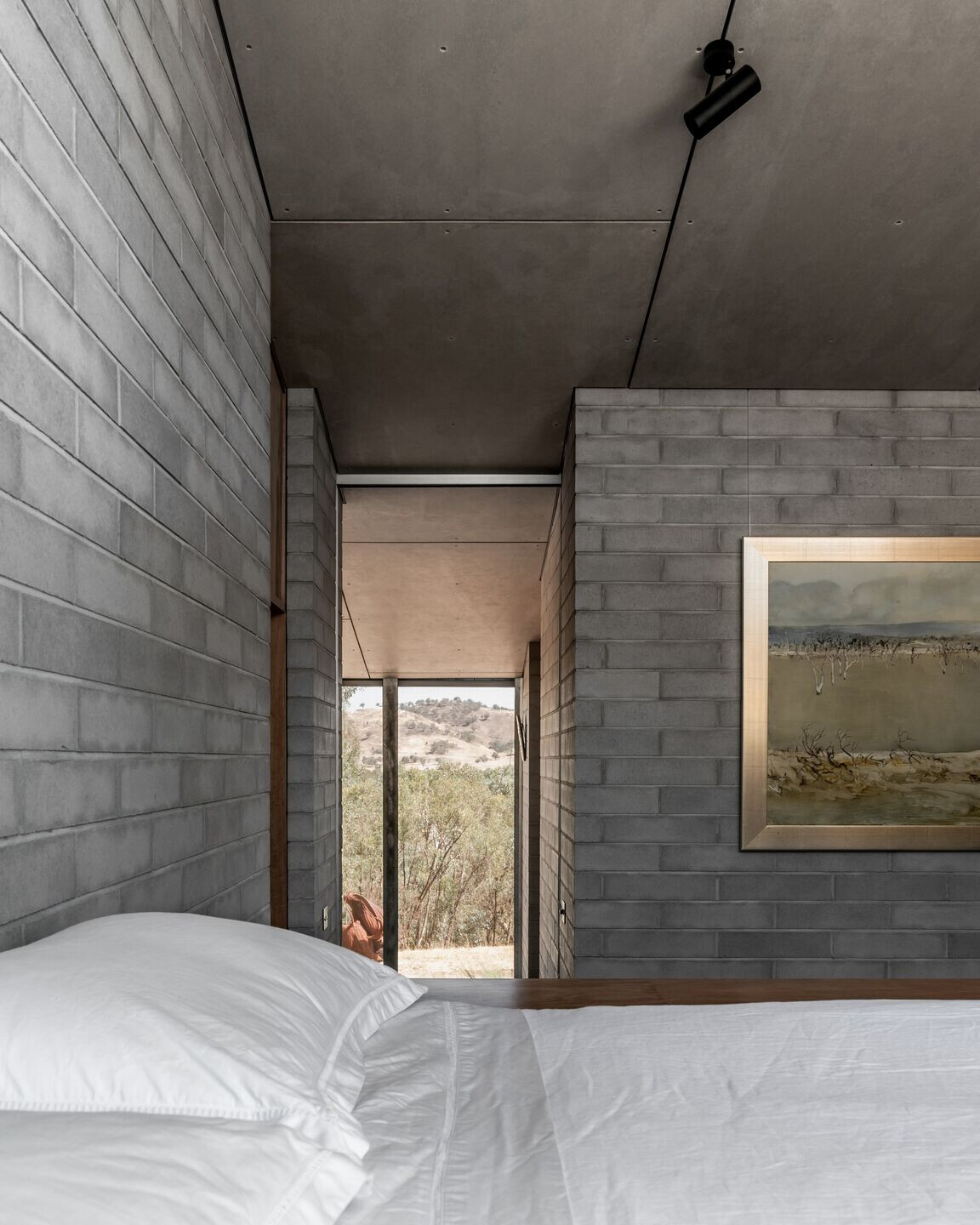 At 179m2 the house is relatively compact (including the northern verandah space of 33m2) compared to the average area of 230m2 for new homes in NSW. The carport and courtyard is additional.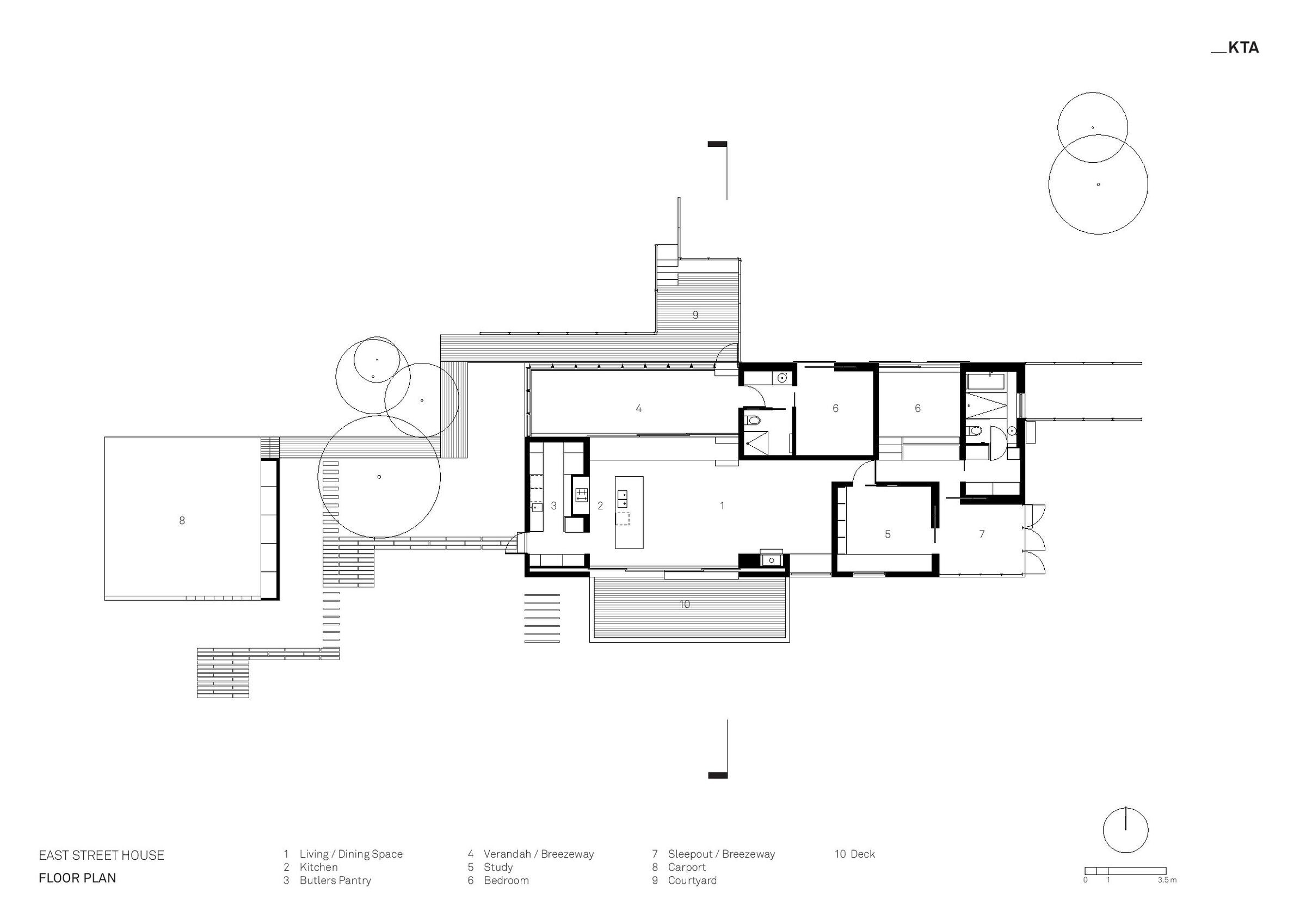 Material Used :
1. Facade cladding: Face Concrete Block, Austral Masonry, 'GB Smooth' Concrete block 'Nickel'
2. Flooring: Matt Sheened Concrete Floors
3. Doors: Armourpanel Blackbutt Hardwood Sheet
4. Roofing: Metal Roof Sheeting, Trimdek' Colorbond, Wallaby
5. Windows: Sliding Perforated Cement Sheet Screens