Kathy's House, a non-profit hospital guest house in Wauwatosa, Wisconsin, has opened a new two-level, 30,000 square foot facility on the Milwaukee Regional Medical Center (MRMC) grounds, adjacent to Froedtert Hospital. For the last 20 years, Kathy's House has provided affordable lodging for thousands of people traveling to the Milwaukee area for medical treatment.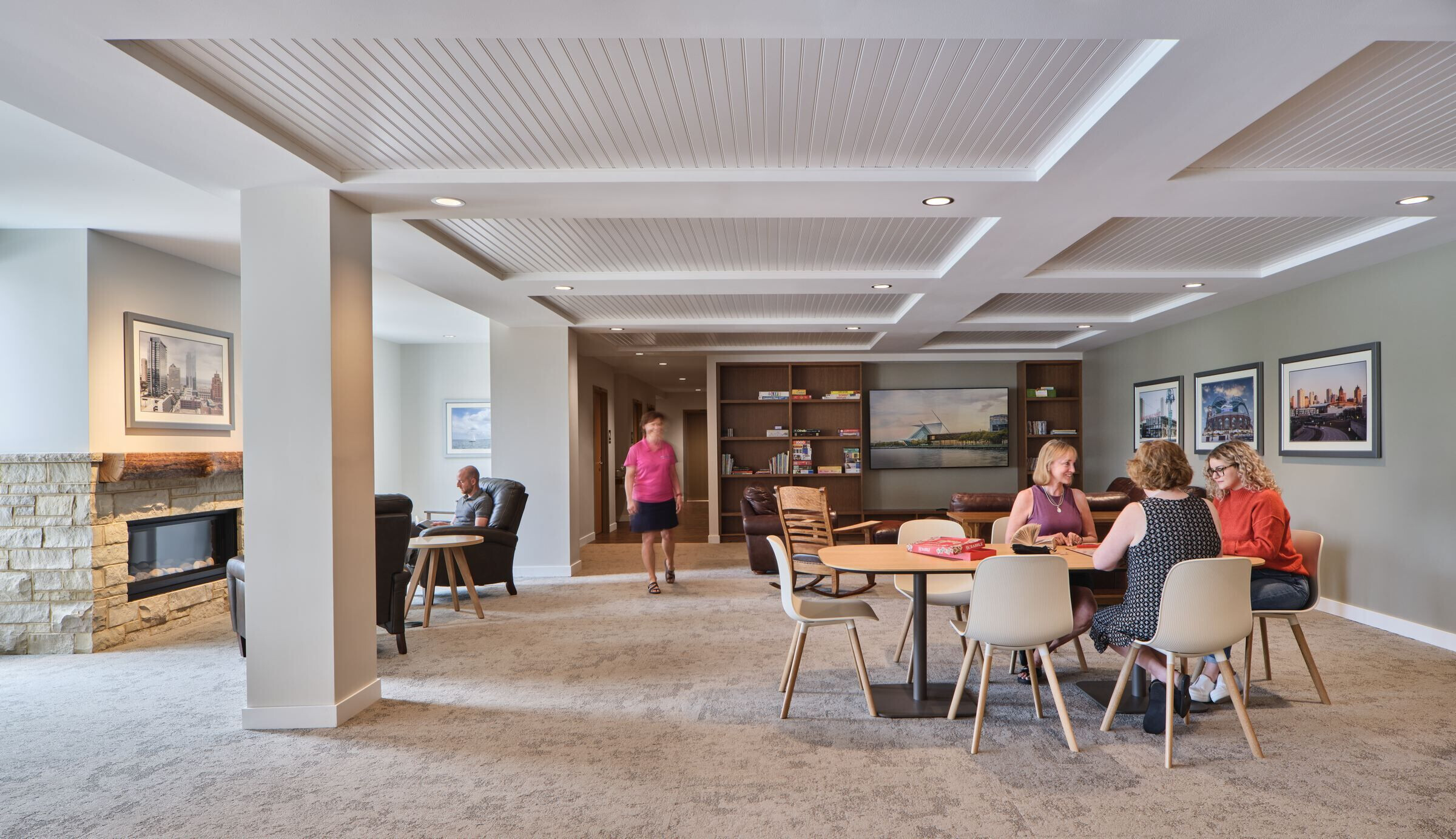 In 2016, following a steadily increasing demand for their services, Kathy's House began researching and planning for a new facility. After touring facilities throughout the country, Kathy's House chose national interdisciplinary design firm HGA to test site options and design its new location with the twin goals of doubling capacity and expanding services to better meet patient needs. Breaking ground in 2020, the new "Home for Healing" welcomed its first guests in June 2021.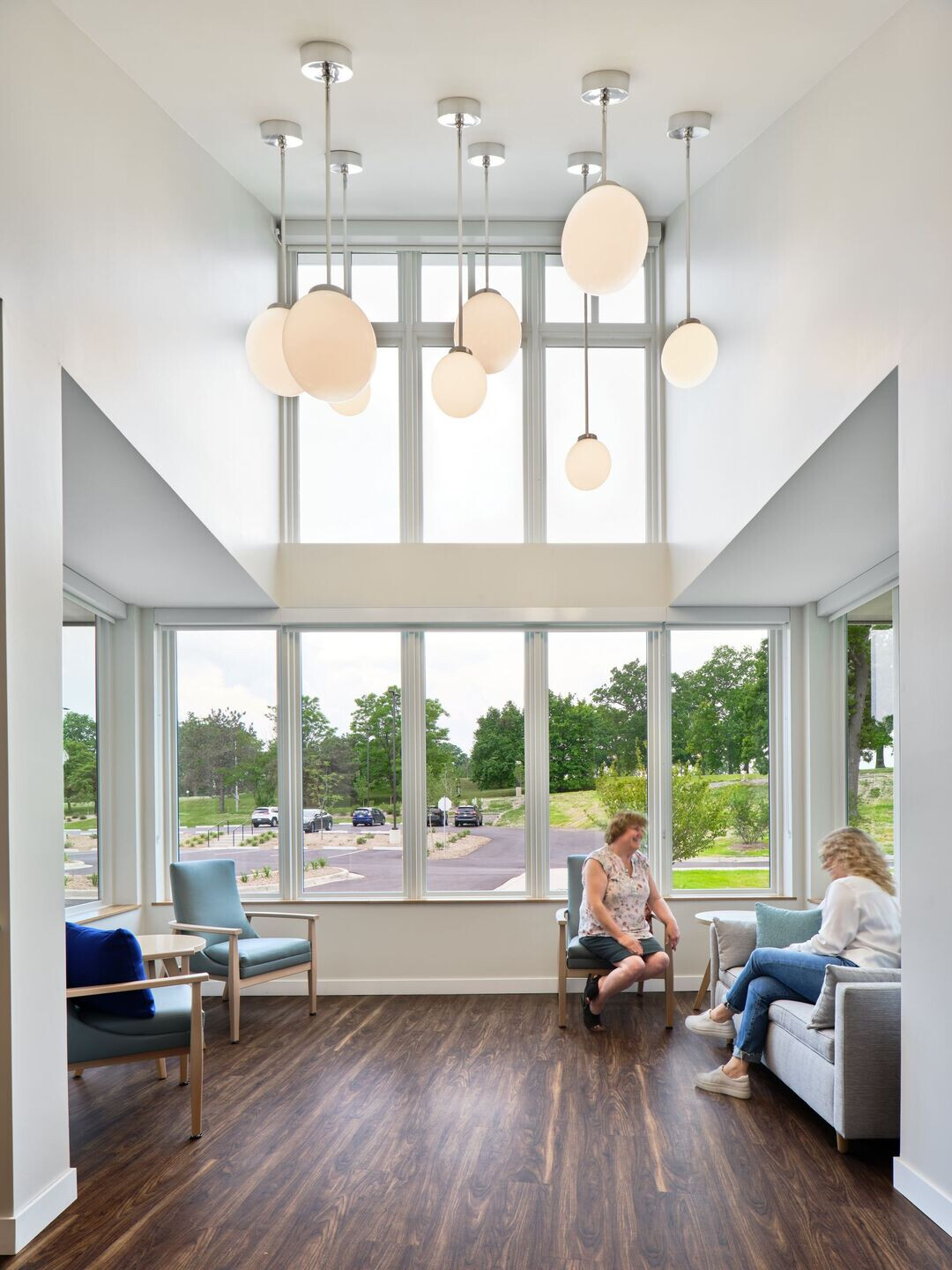 "It was important to us to find a team that understood both healthcare and our hospitality niche," said Patty Metropulos, president and CEO of Kathy's House. "Our goal was to partner with a design firm who could help us meet holistic patient and family needs, as well as build a national model of excellence for hospital guest housing."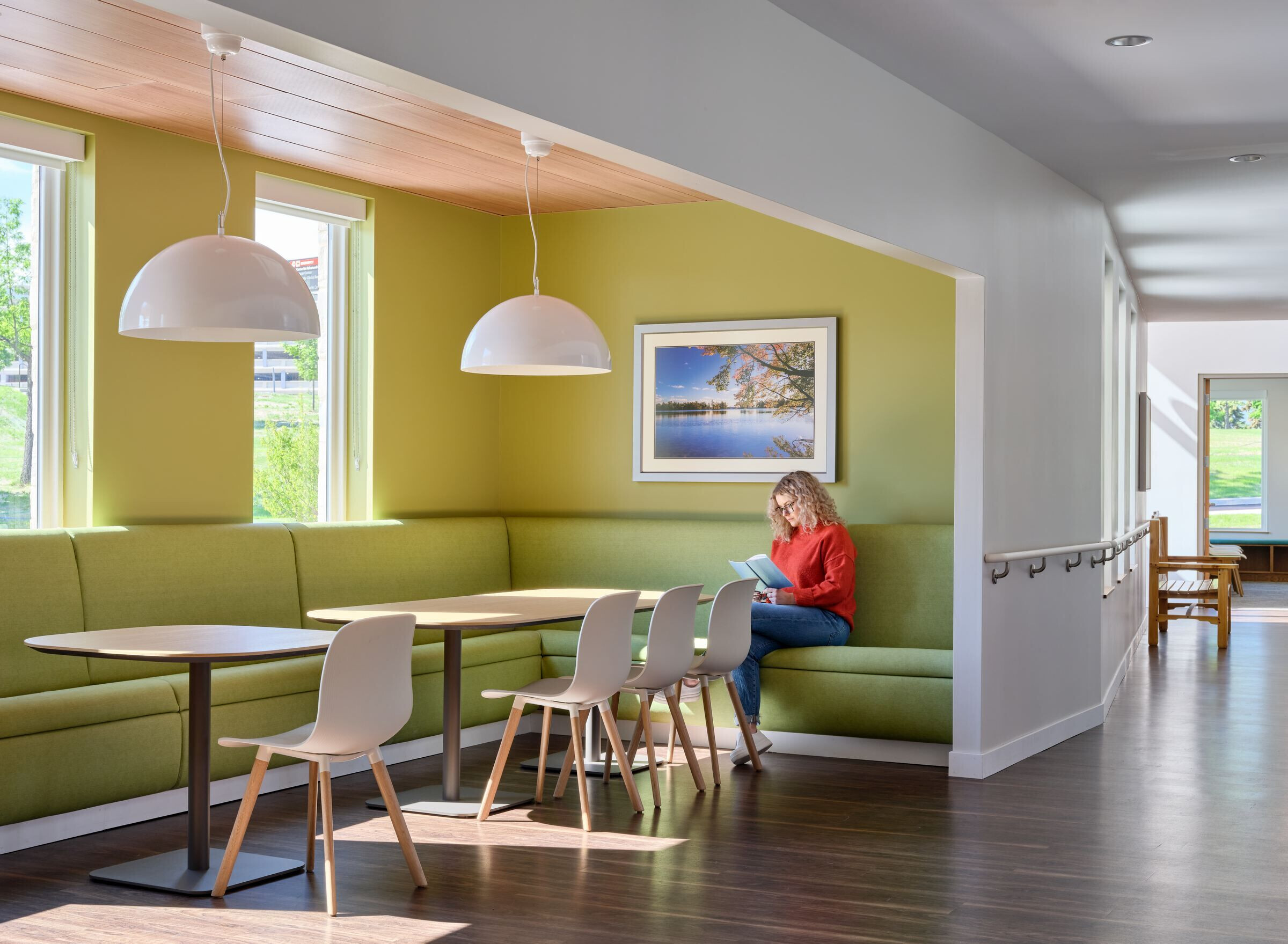 Working closely with key Kathy's House leadership, staff, board members, and former and current guests, HGA's Milwaukee-based team utilized Dr. Margaret Swarbrick's Eight Dimensions of Wellness model to create a thoughtful design which meets the needs of both patients and families. A variety of amenities, including a communal kitchen and dining room, a library, fitness and business centers, meditation space, and interactive common areas, invite guests to both explore and enjoy the comforts and conveniences of Home for Healing.
Each of the 36 short- and long-stay suites were carefully designed to ensure the spaces feel like more like home than a hotel. In addition to double- or queen-sized beds, the rooms are equipped with ample closet space, workspaces, and comfortable furniture; long-stay suites include kitchenettes. Skylights draw in fresh air and light from the outside, while large, operable windows provide views of the surrounding landscape.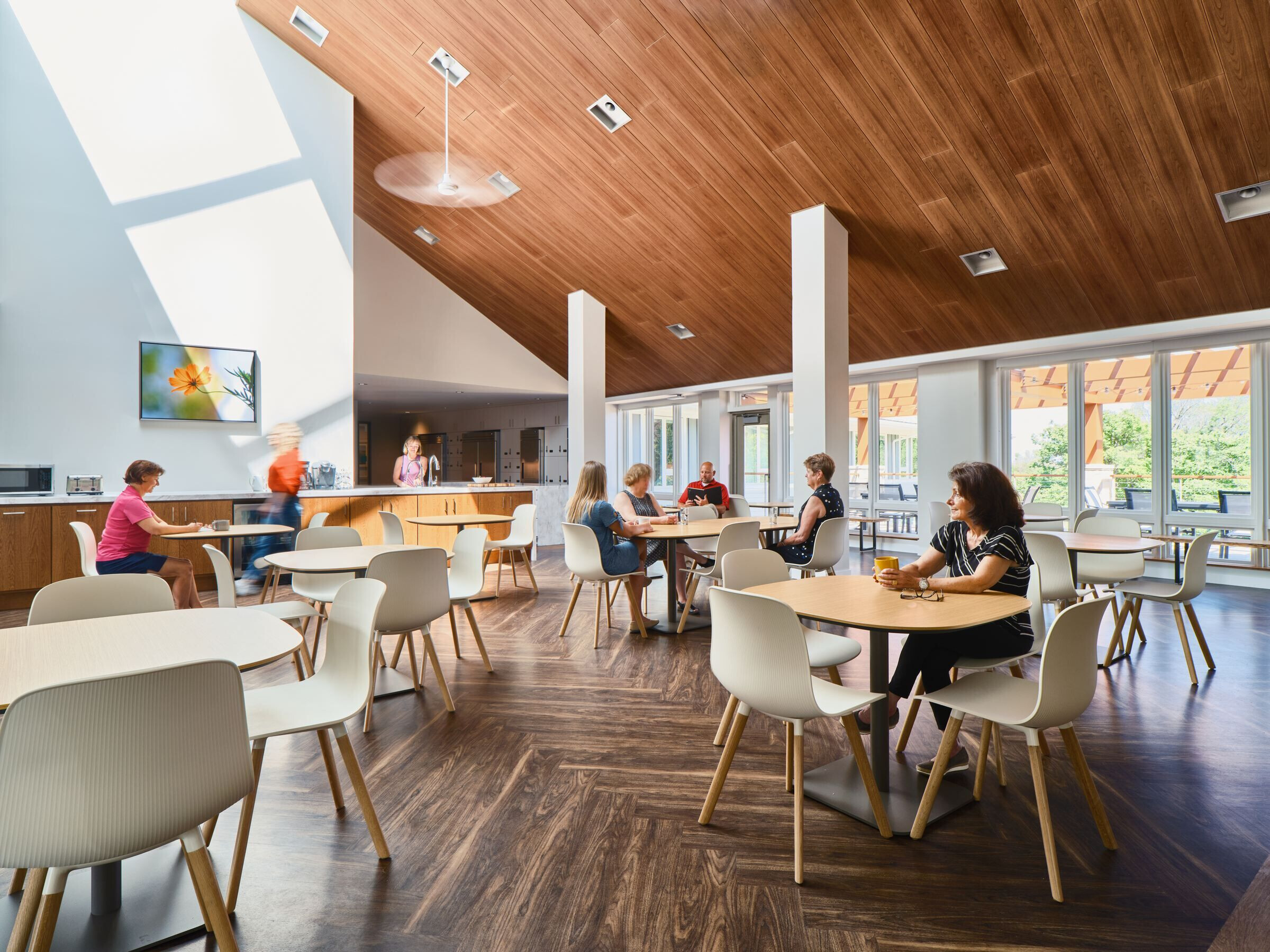 Outdoors, seating areas at the front of the house offer a variety of lighting conditions; a sitting deck overlooks ponds and a large courtyard with abundant garden space, ringed by a walking trail that circles the site.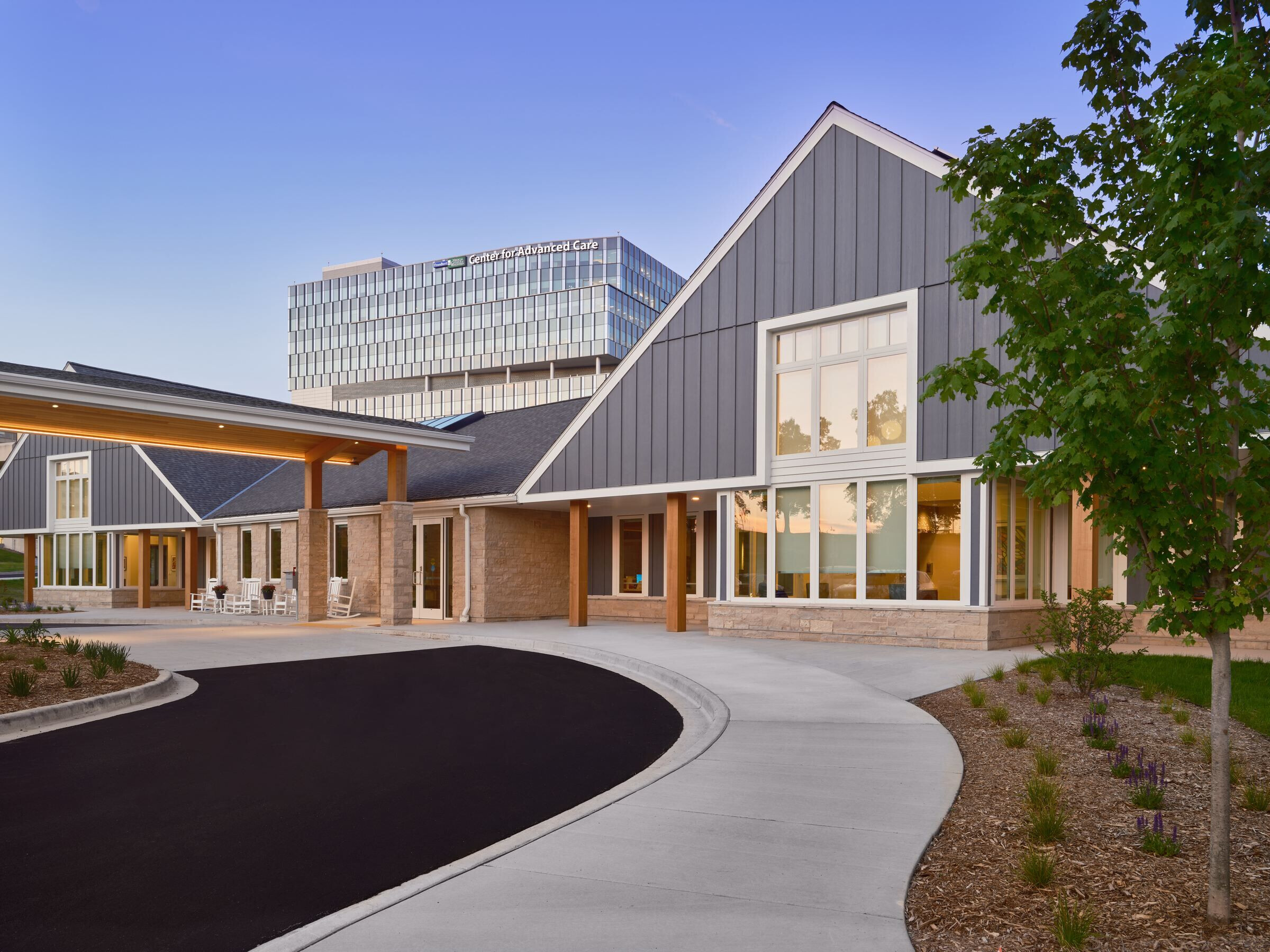 Unique to hospital guest houses like Kathy's House, a separate wing exists for immunocompromised patients. Additionally, HGA designed an inpatient space for minor medical needs, like a blood draw or telehealth visit, allowing guests to stay in place rather than visit the hospital. Home for Healing also hosts large solar arrays on each wing's roof, which provide 40% of the facility's total energy needs and significantly reduces annual electricity costs.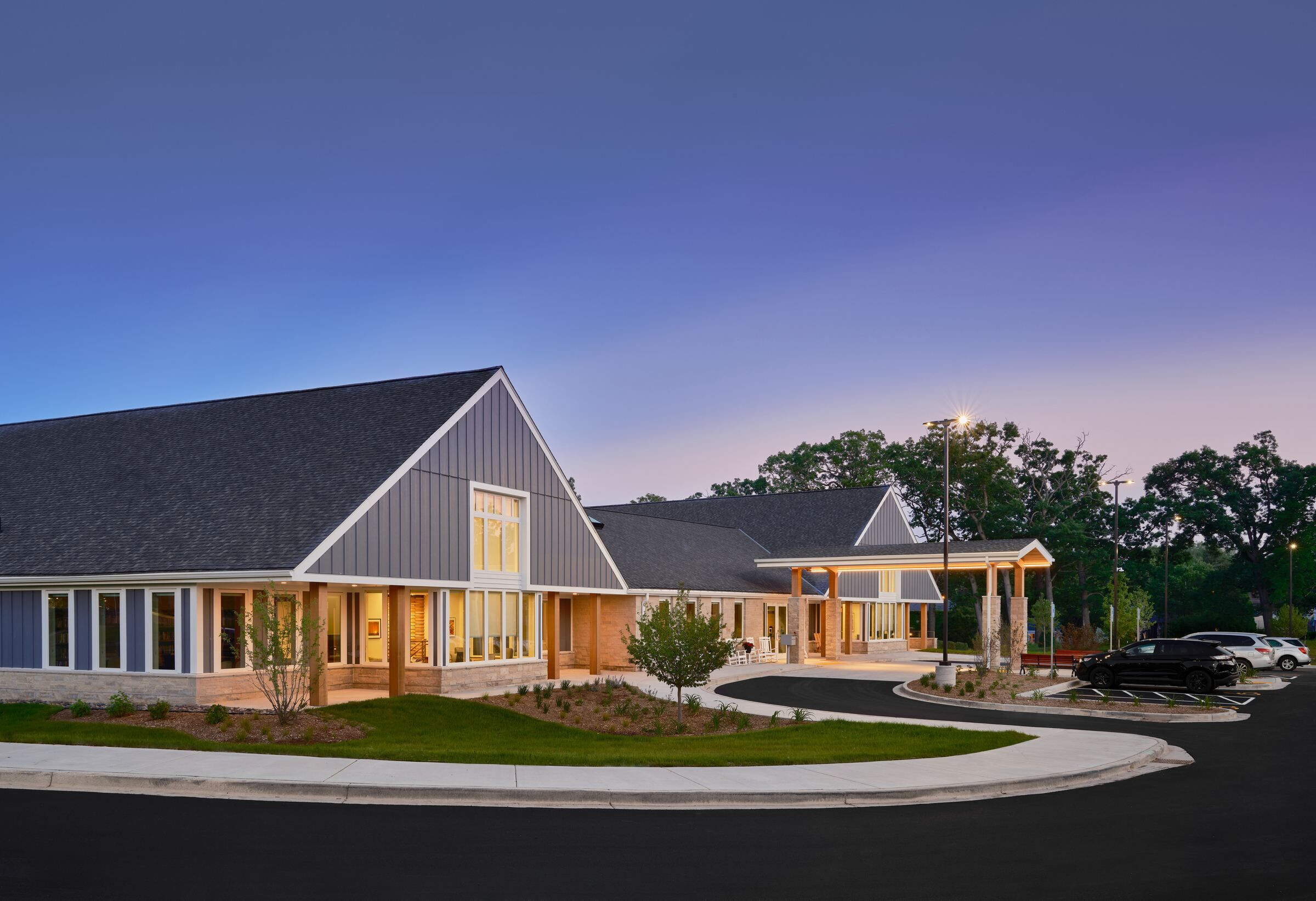 "HGA is proud to support the mission and innovative vision of Kathy's House," said HGA Practice Group Leader and Principal Kevin Allebach. "Working closely with collaborative partners Froedtert, CG Schmidt, Kohler Hospitality, and Legacy Solar, along with many others, we applied our collective expertise designing healthcare, workplace, and multi-family architecture to create for Kathy's House a healthy, restorative environment for the well-being of their guests."
Material Used:
1. Signage – Creative Sign Company, Inc.
2. Artwork – Art Expressions
3. Furniture Dealership – Emmons Business Interiors (EBI) – HON, Stylex, National