Built for the Universal exhibition of 1878, the Palais du Trocadéro was conceived by the architect Davioud. It was later transformed by Carlu, Boileau and Azéma for the Universal exhibition of 1937.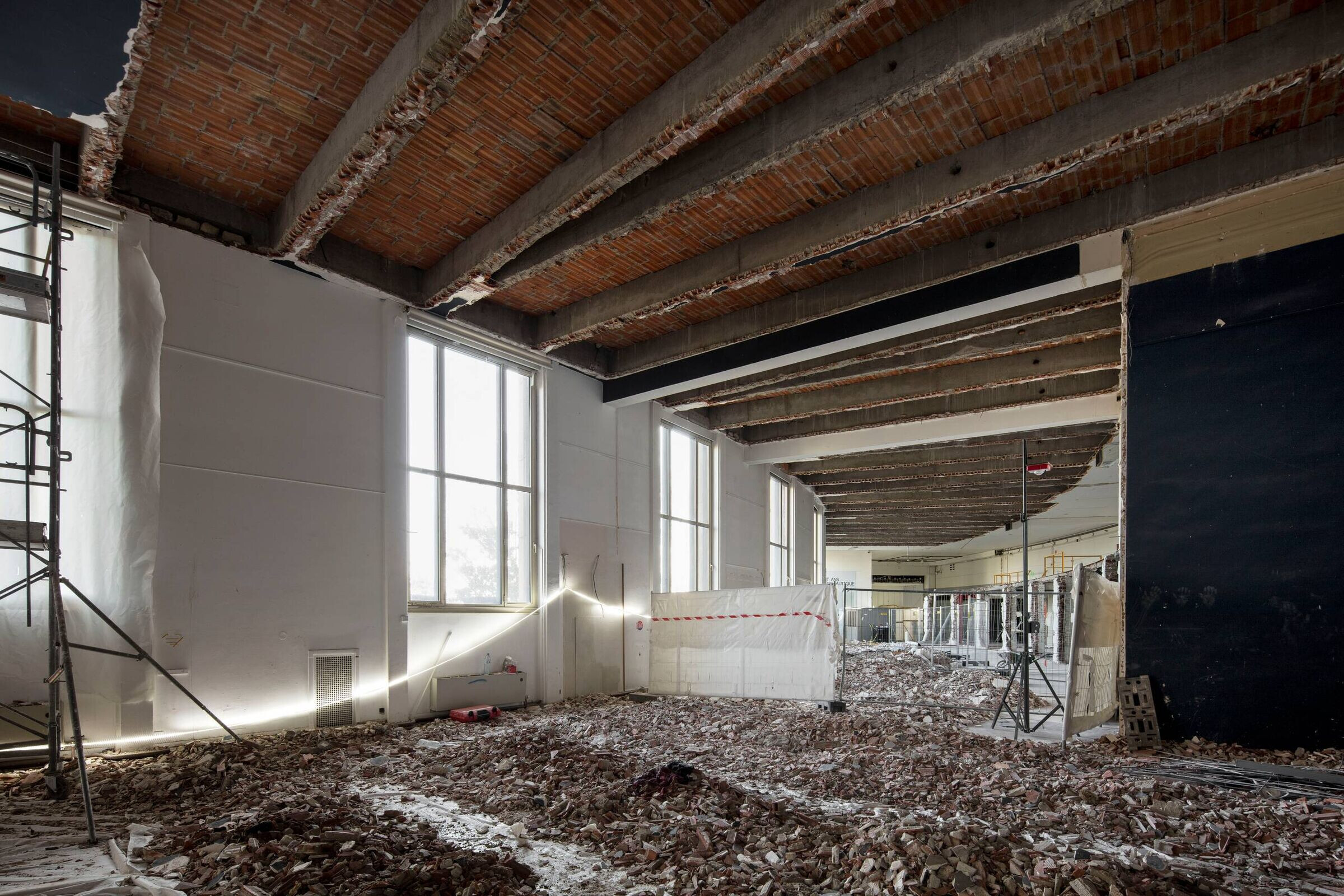 The complex gathers several entities: the Musée de l'Homme and the Musée de la Marine in the Passy aisle (West), and the museum of Fench monuments in the Paris aisle (East), which is intertwined with the Chaillot theater, implemented on the underground level, bellow the forecourt.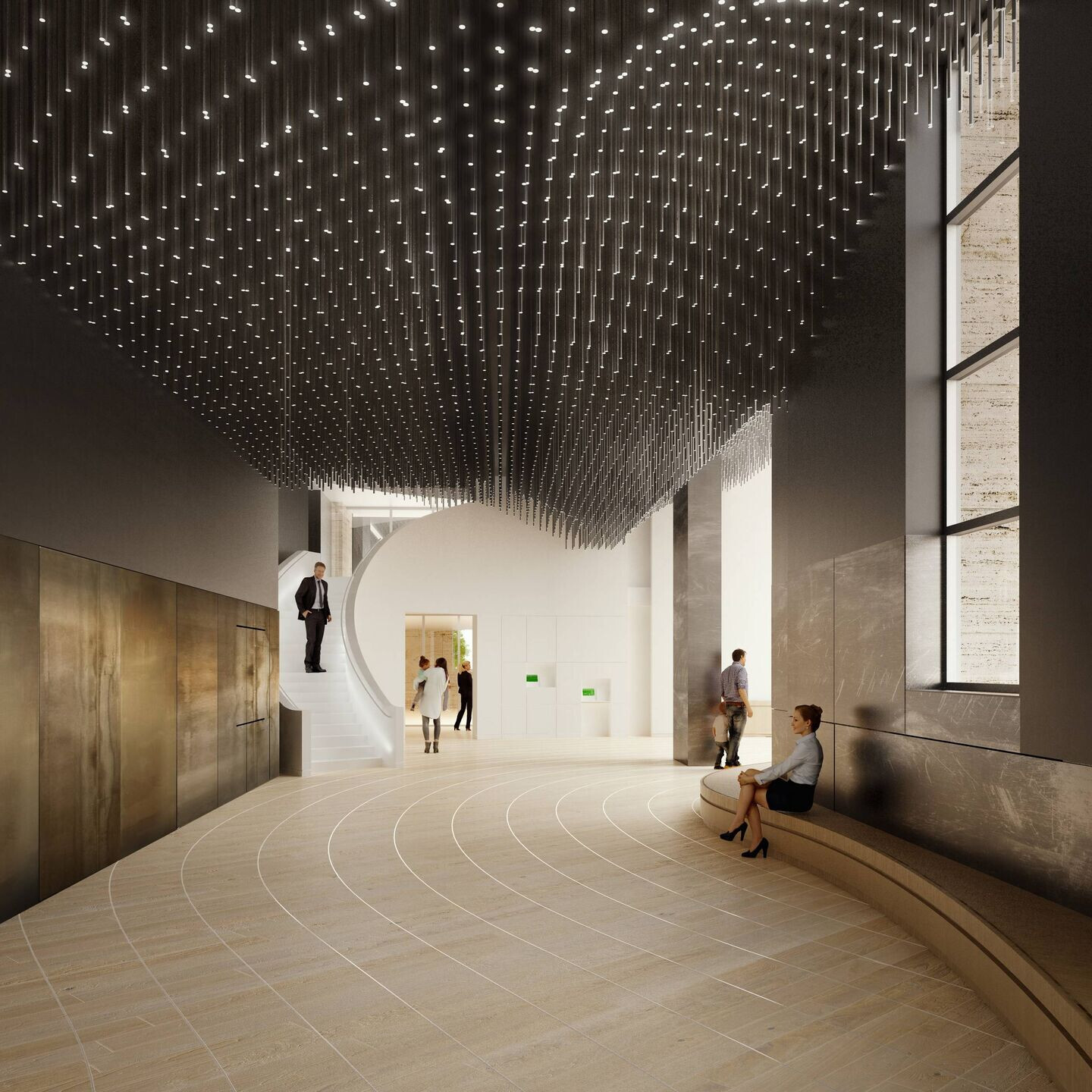 Our refurbishment project is based on the restitution of the spaces and volumes as they were in 1937, by the installation of linings and cladding in shells. Thanks to the use of wood, white and light, the exhibition spaces are refined and magnified, and their proportions highlighted.The introduction of contemporary elements renews the image of the museum, with the creation of empty spaces that can host new programs in the galleries' volume.The mezzanine aeras (pedagogical workshops and documentation space) are installed in the former pavilions, in articulation with the three sequences of the Davioud gallery. Stemming from the walls, these spaces follow the existing geometry and go through the volumes in direction of staff vaults.
Material Used:
1. Doors- Marleba,Comec
2. Interior lighting- Planlicht, iGuzzini, Coté Jour
3. Acoustic ceiling - Icoustic Face Seamless acoustic ceilings
4. Acoustic wall cladding- Tpoakustik, Type Micro
5. Elevator- TK Elevator