Quattro Canti Suite, an exclusive boutique hotel, is located on the first floor of St. Nicolella's convent, a 17th century baroque building in the historical center of Catania. It consists of four suites: "Quattro Canti", which owes its name to the famous "Quattro Canti" of the historical center of Catania, point of intersection between "Via Etnea" and "Via A. Di Sangiuliano"; "Duomo" that takes its name from the nearby cathedral of the city; Etna, like the volcano that dominates the city; Bellini, like the famous musician and composer.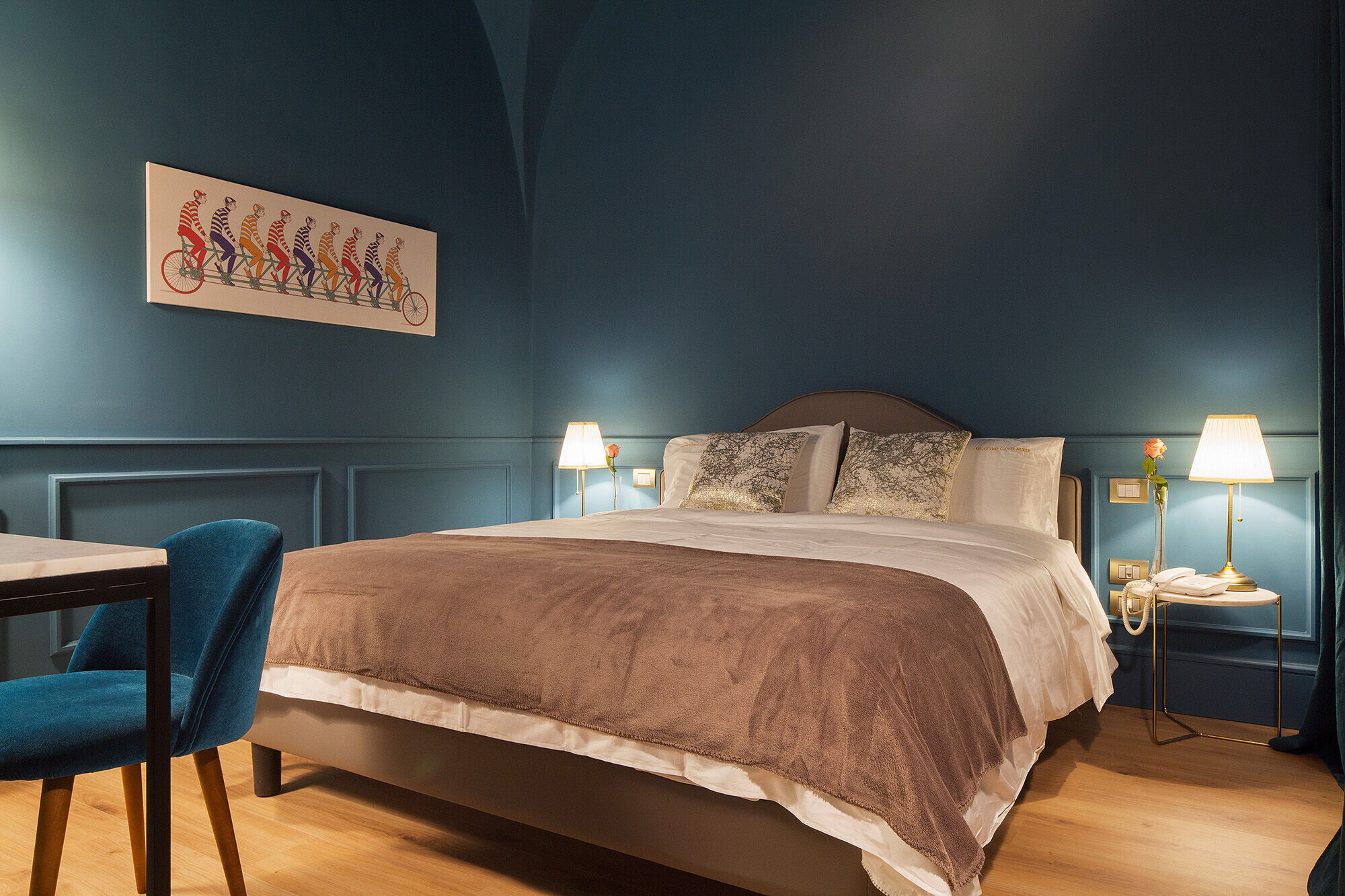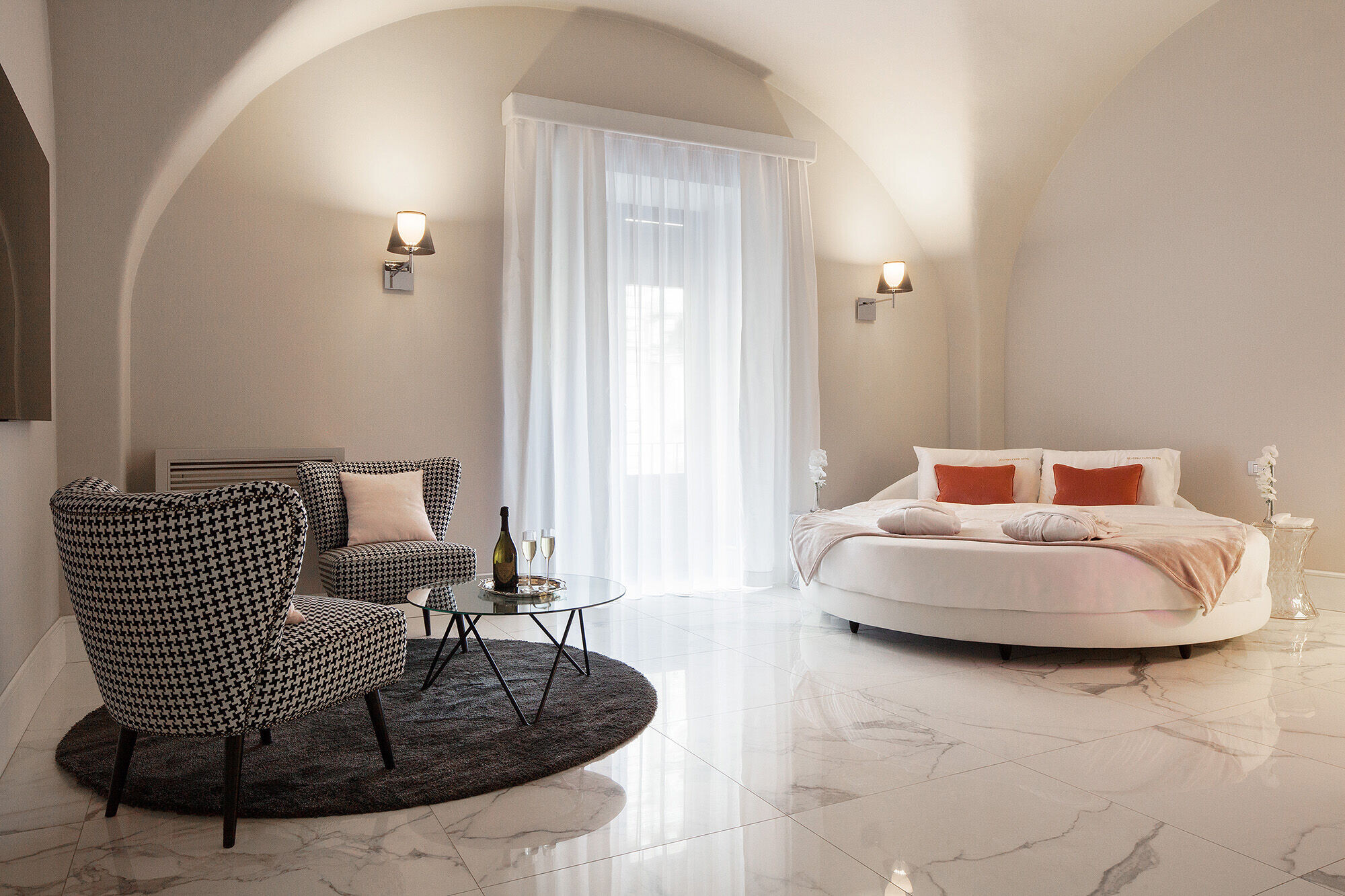 We chose to give to the rooms a different connotation through the use of colors and materials emphasized by light. Great importance has been given to the wall covering, using wallpapers and furnishings, partly custom-made, embellished by the beauty of "Dedar" fabrics.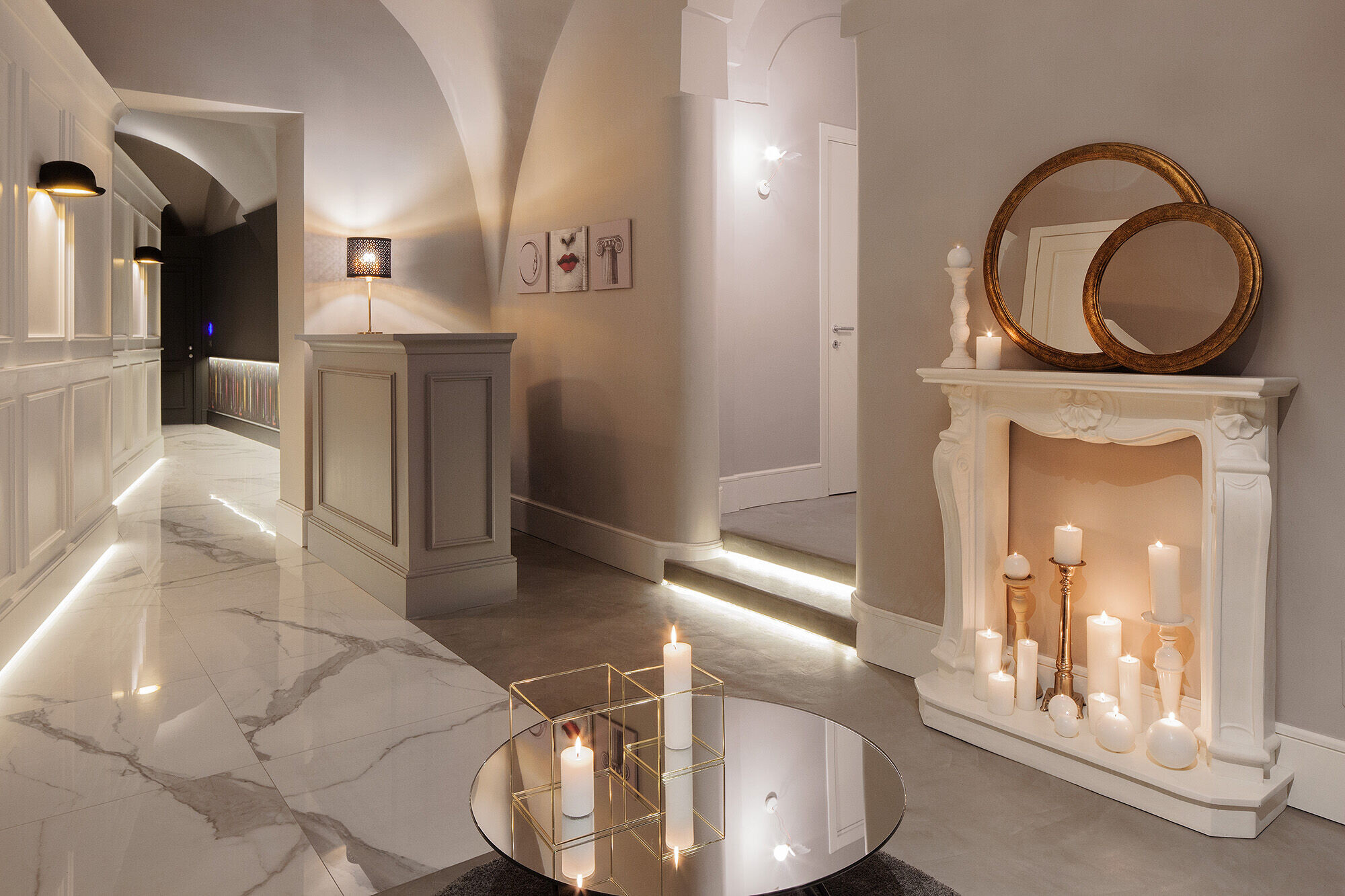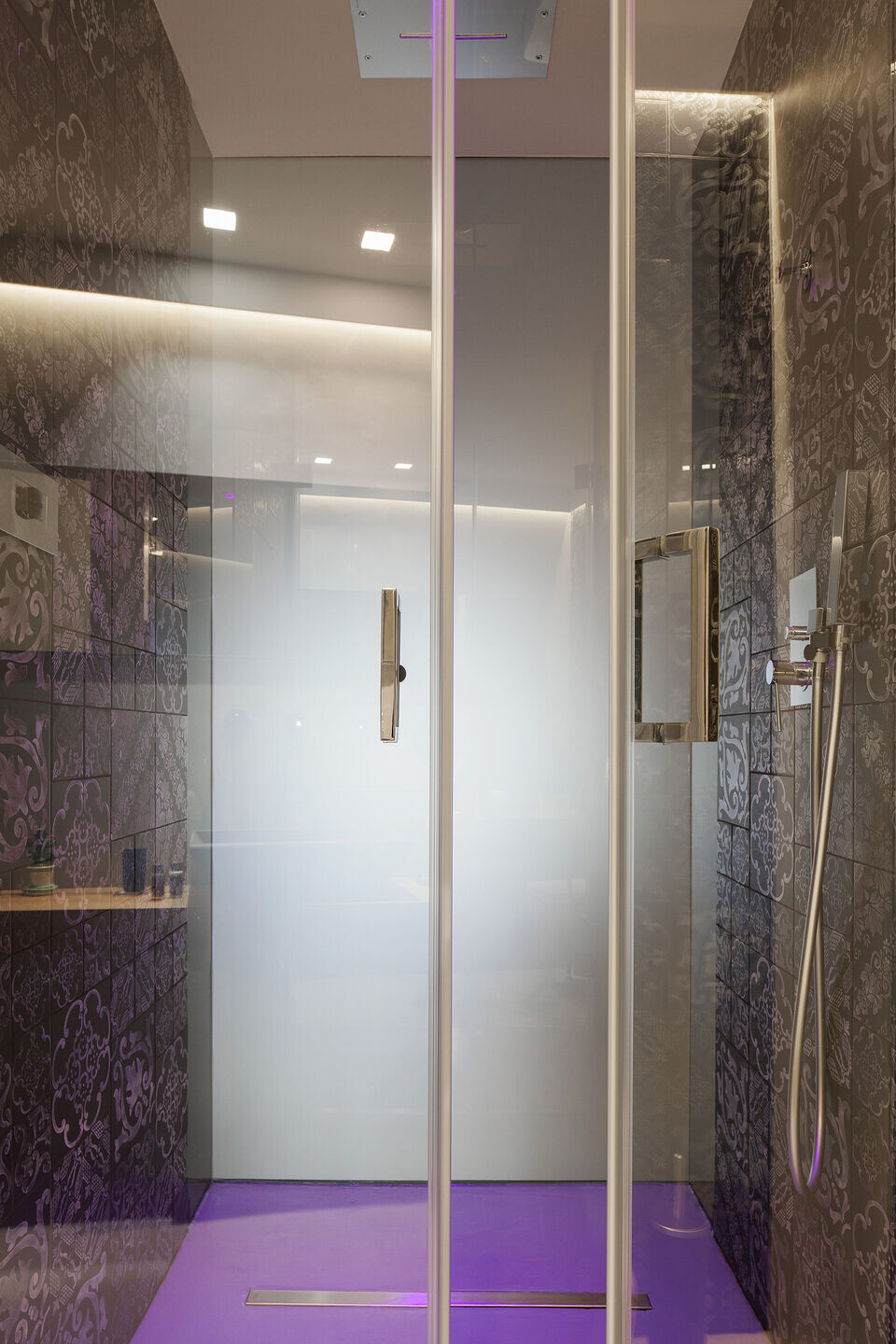 The aim of the intervention was to take care of the aspects related to technological innovation, while still respecting the tradition of the historic building.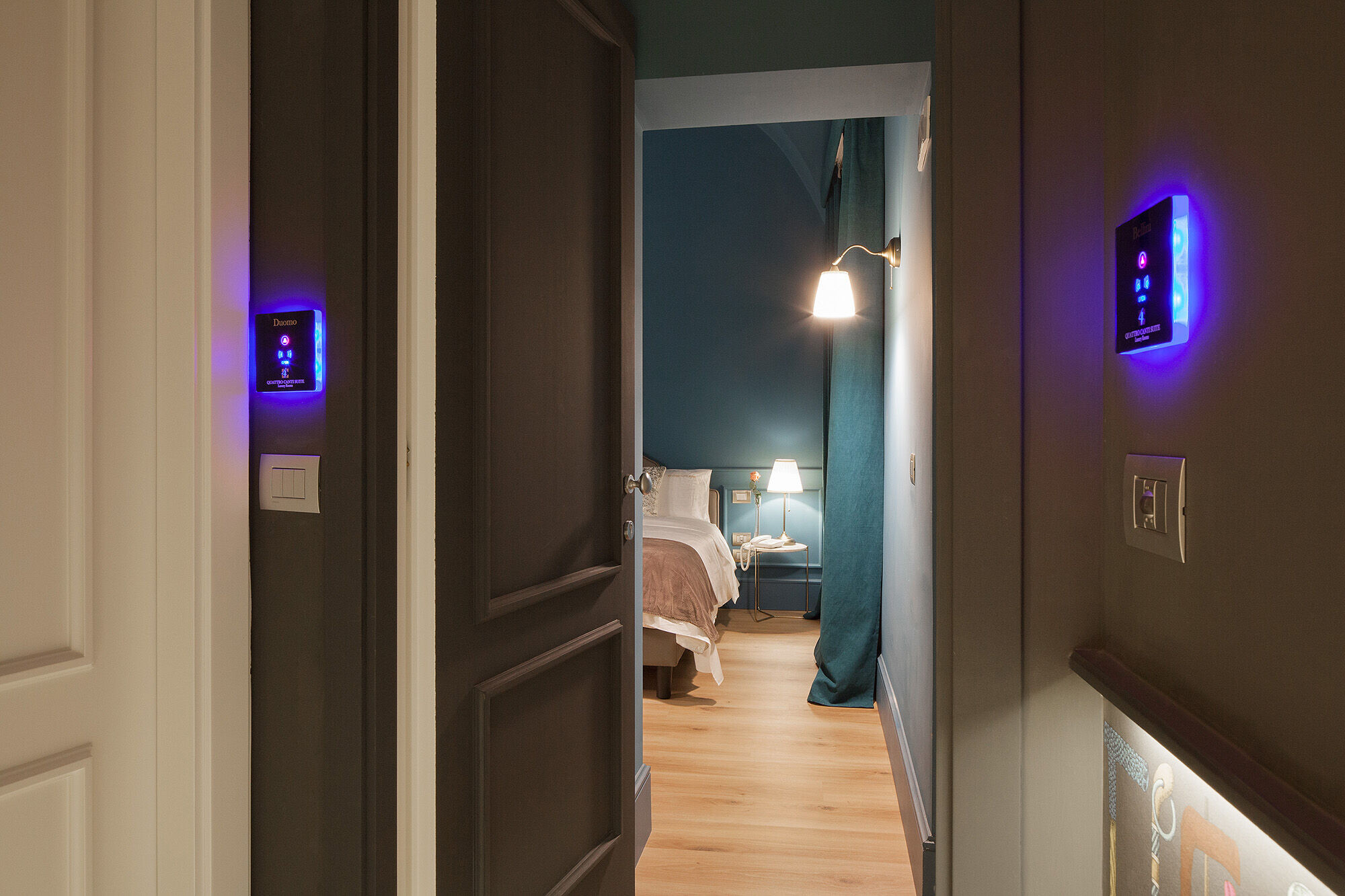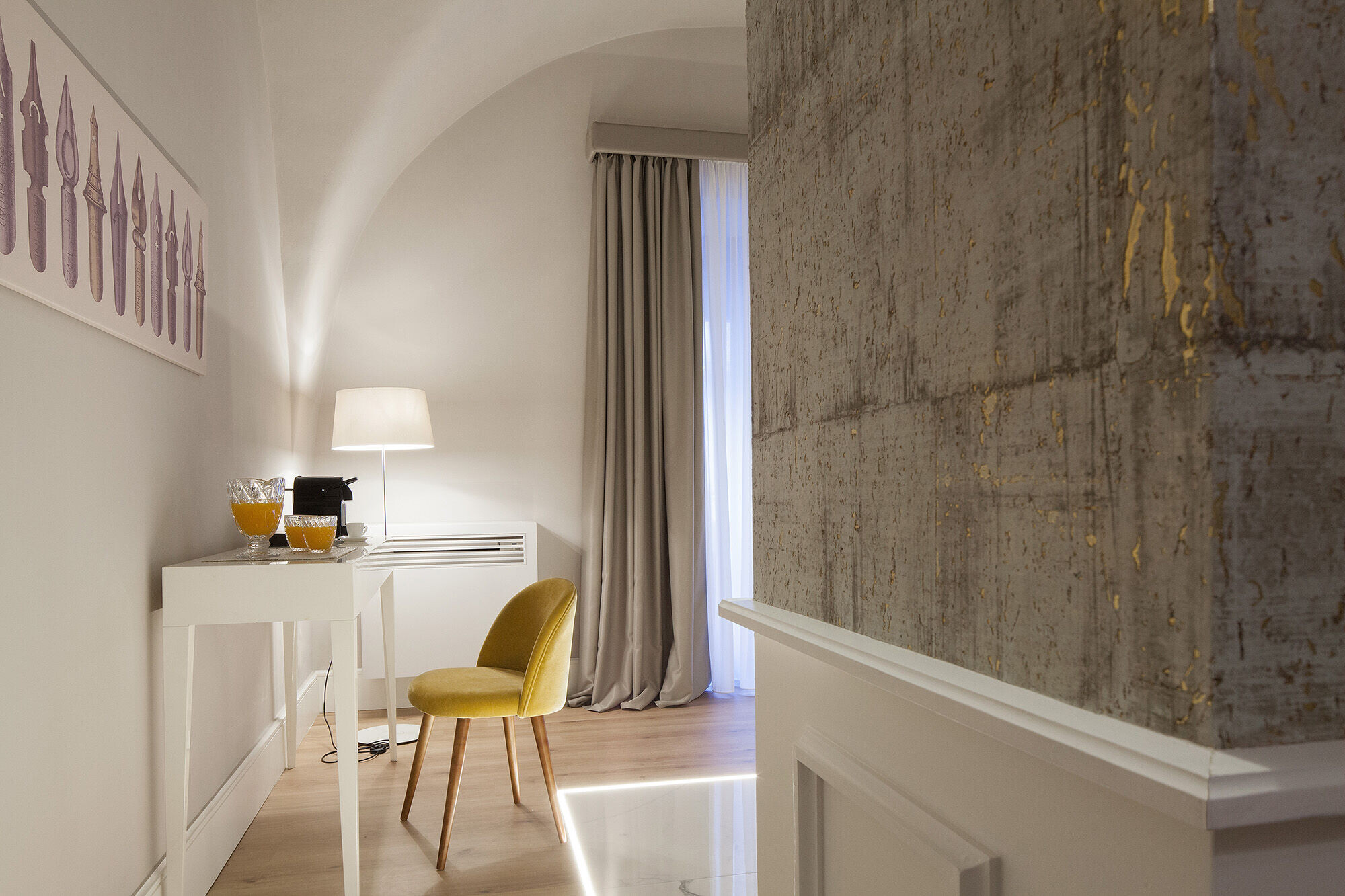 Material Used:
1. Interior lighting: Moooi (Raimond II), Innermost (Jeeves Wall), Flos (Ktribe W), Vibia (Warm)
2. Wallpapers: Fornasetti, Arte
3. Fabric: Dedar
4. Furniture: Kartell