The Rabobank Customer Service Centre is located in Rotterdam, opposite city hall. It boasts a variety of meeting- and training spaces with several tiny living rooms for video conferencing. The vast open space office is organised around an oasis of green, flanked by meeting rooms in shipping containers and vast series of workstations.
With a green oasis at centre stage, the design embodies the way we look at future offices: where we work is where we meet each other, learn from each other and have fun together. Building relationships that endure. ​Many of the people working at the Rabobank Customer Service Centre which is located in the city centre of Rotterdam, are young professionals. Rabobank wanted an office that allows them to optimally break out, a counterbalance to the work hours at their desks. ​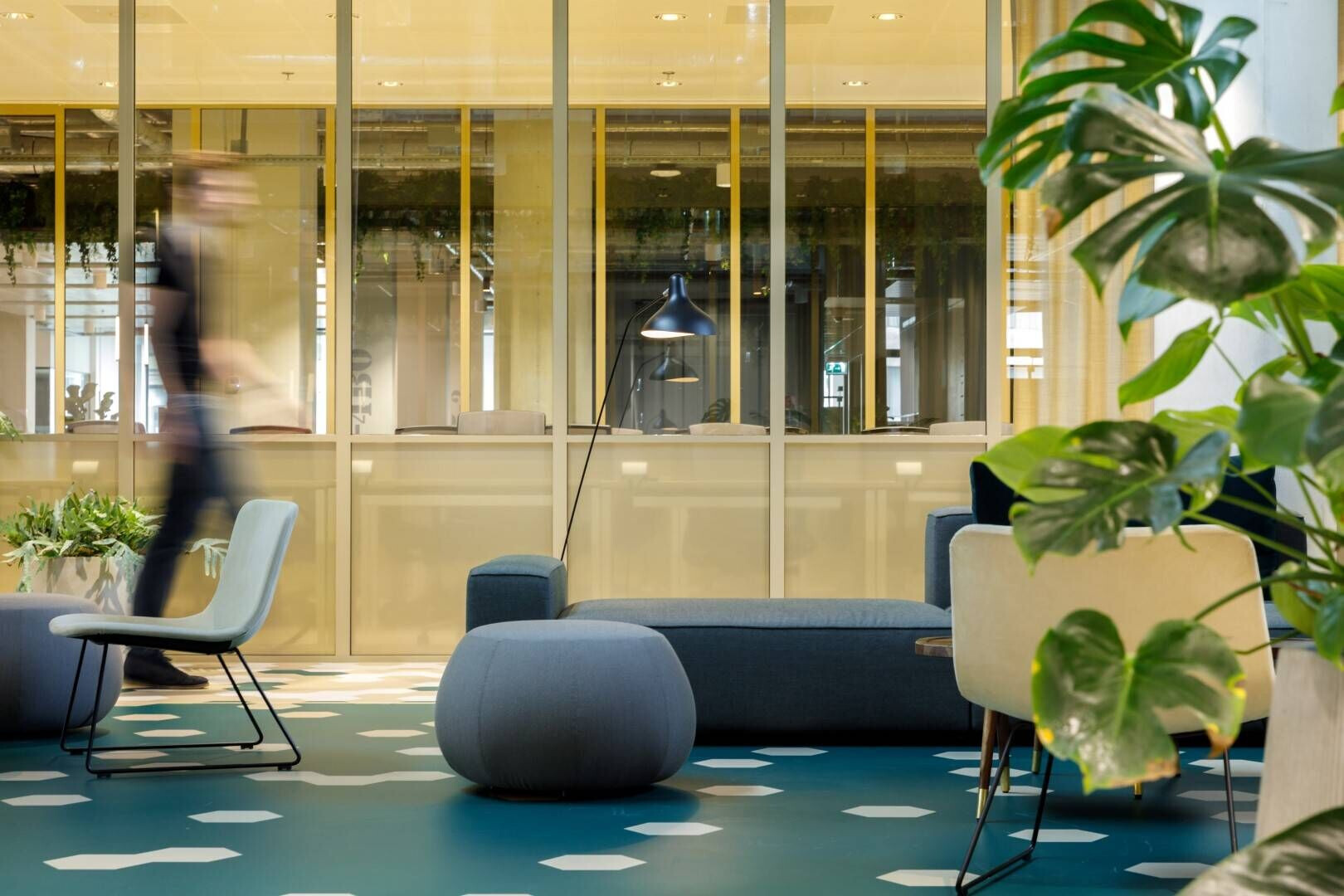 The immense floorplate was originally a large retail space. In transforming it to an office space, it proved a perfect setting to build a community for the people working at Rabobank. As a part of the renovation the roof was pierced with a new light court. Below it, a podium is constructed where people can hang out. A stairs leads to a games lounge on top. Centre stage a space is designed to host large training sessions. ​The routing through the office naturally circles around the podium, an oasis of green, light and colour. It fluidly connects the entire workspace. ​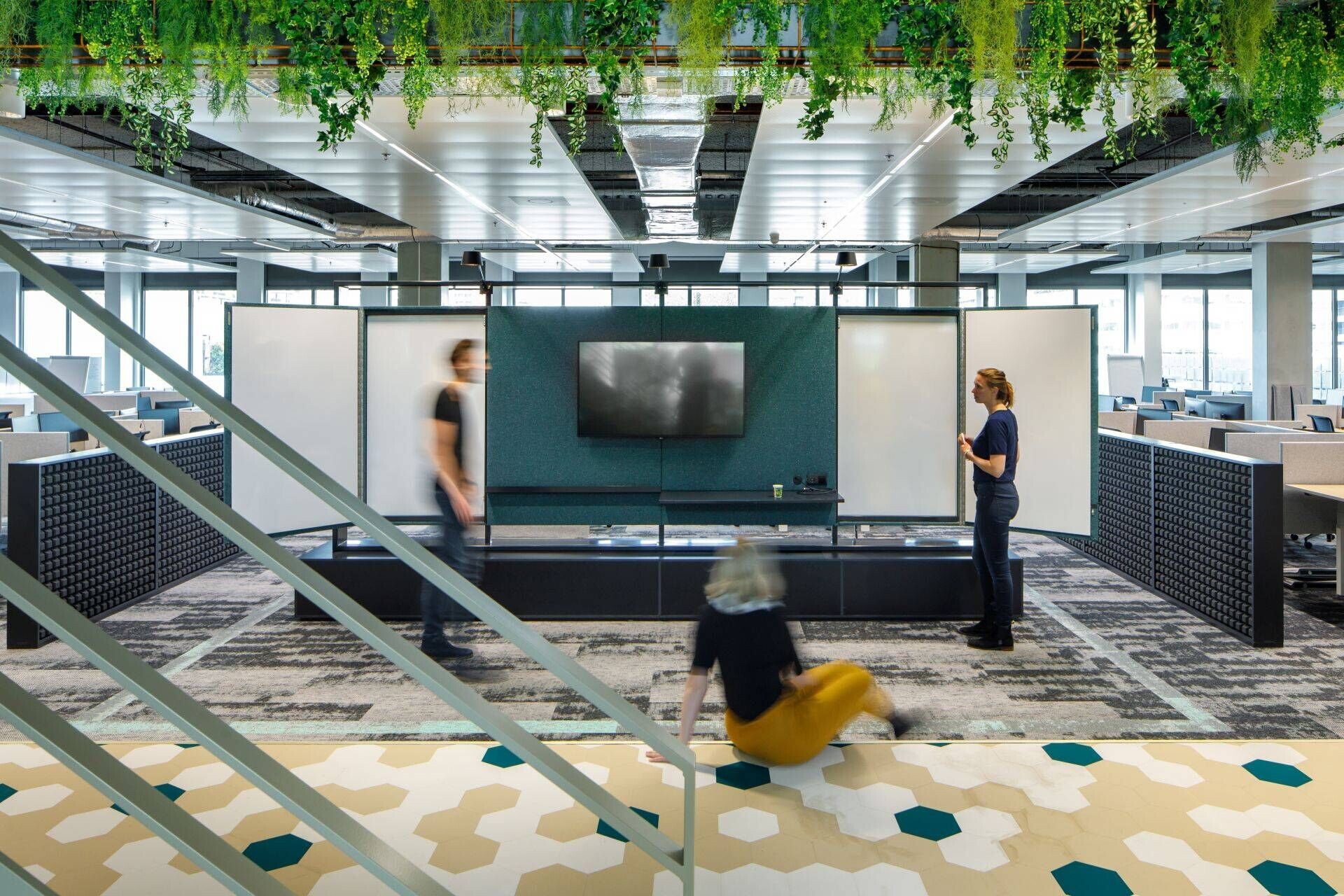 The design was delivered in September 2019 and only gains on relevance today, with features that will define future office design. There are several tiny living rooms for video conferencing and lots meeting facilities for the people to get to know the company ándeachother. ​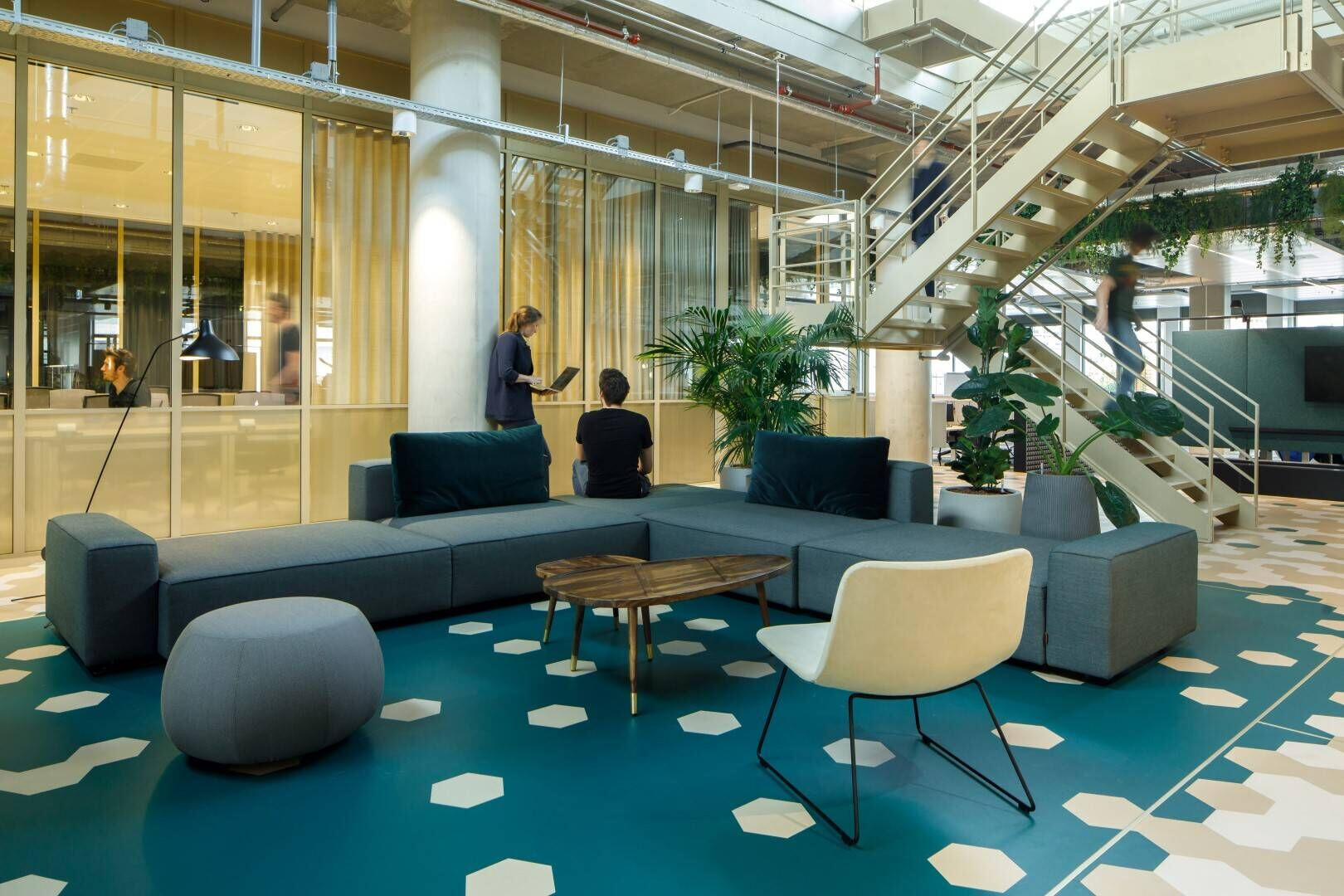 Sound absorbing space dividers and the occasional custom seating objects with integrated lighting, provide the repetitive series of workstations with variations by interrupting sight lines.The open ceiling concept leaves the installations in sight which resonates in the images of the Rotterdam Harbour, portraiyed on the wall.