Benton County Historical Society Corvallis Museum is a 19,000 square-foot museum in Corvallis, Oregon, that asserts a contemporary presence while respectfully complementing an urban context that includes a nearby 1920s post office and a 125-year-od general store.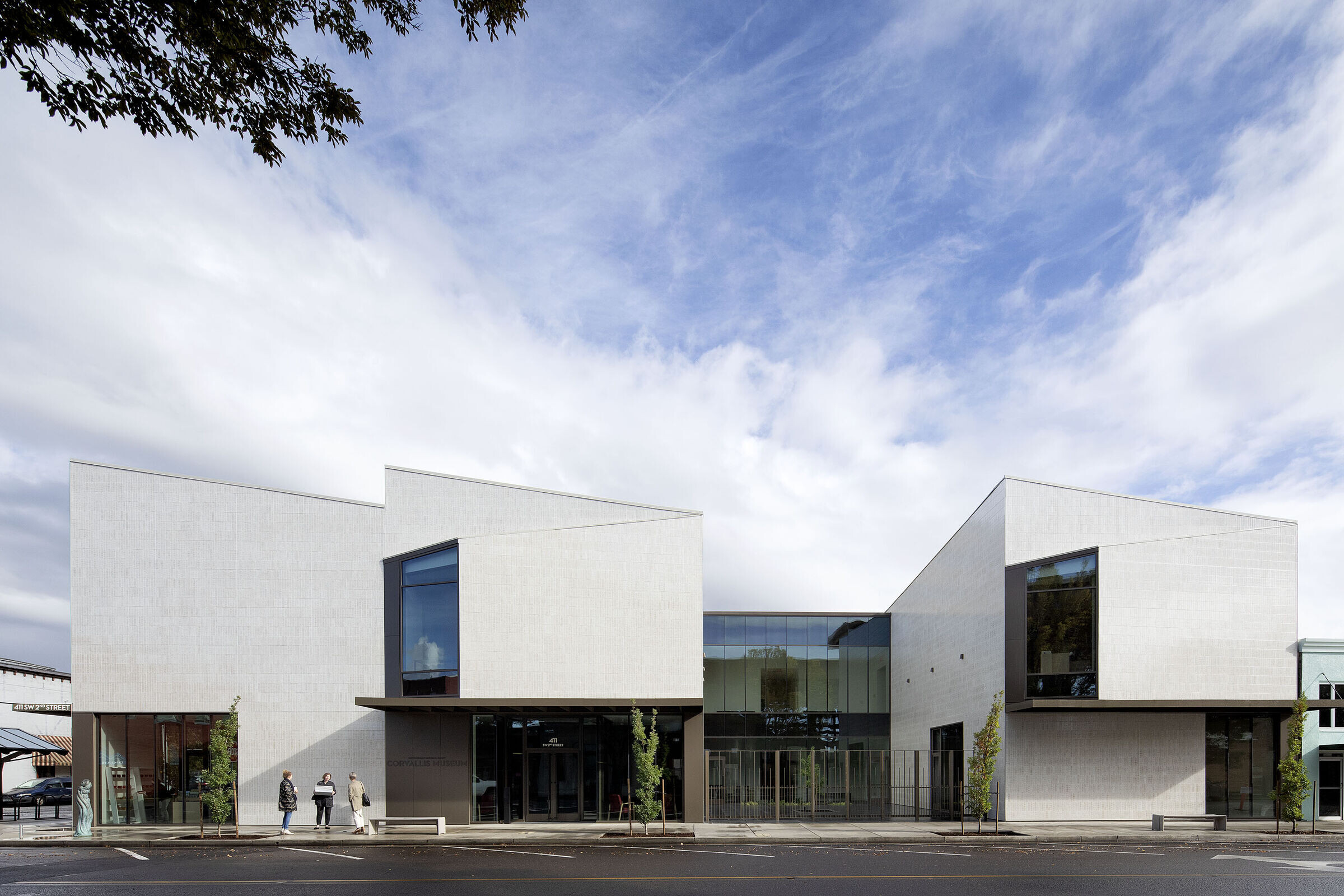 This project by Allied Works Architecture features four parallel structural bays that echo the scale of the neighboring storefront. At the same time, facades of ceramic tile re-interpret the masonry building traditions of the historic downtown core.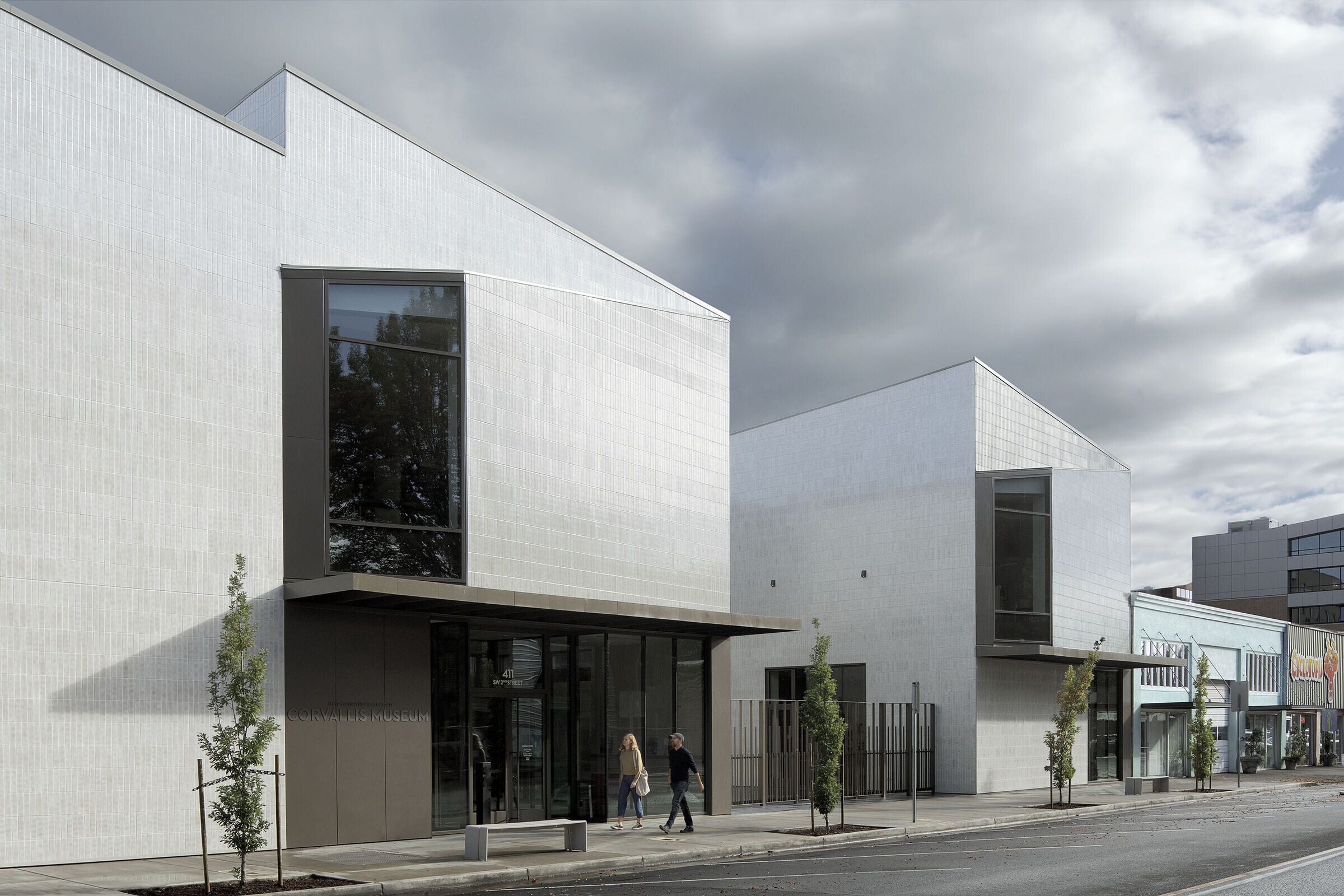 The museum frontage boldly addresses the street, drawing the public into the lobby, exhibit hall, museum store, classrooms, and public courtyard. Views into galleries can be captured from multiple surrounding viewpoints on the street.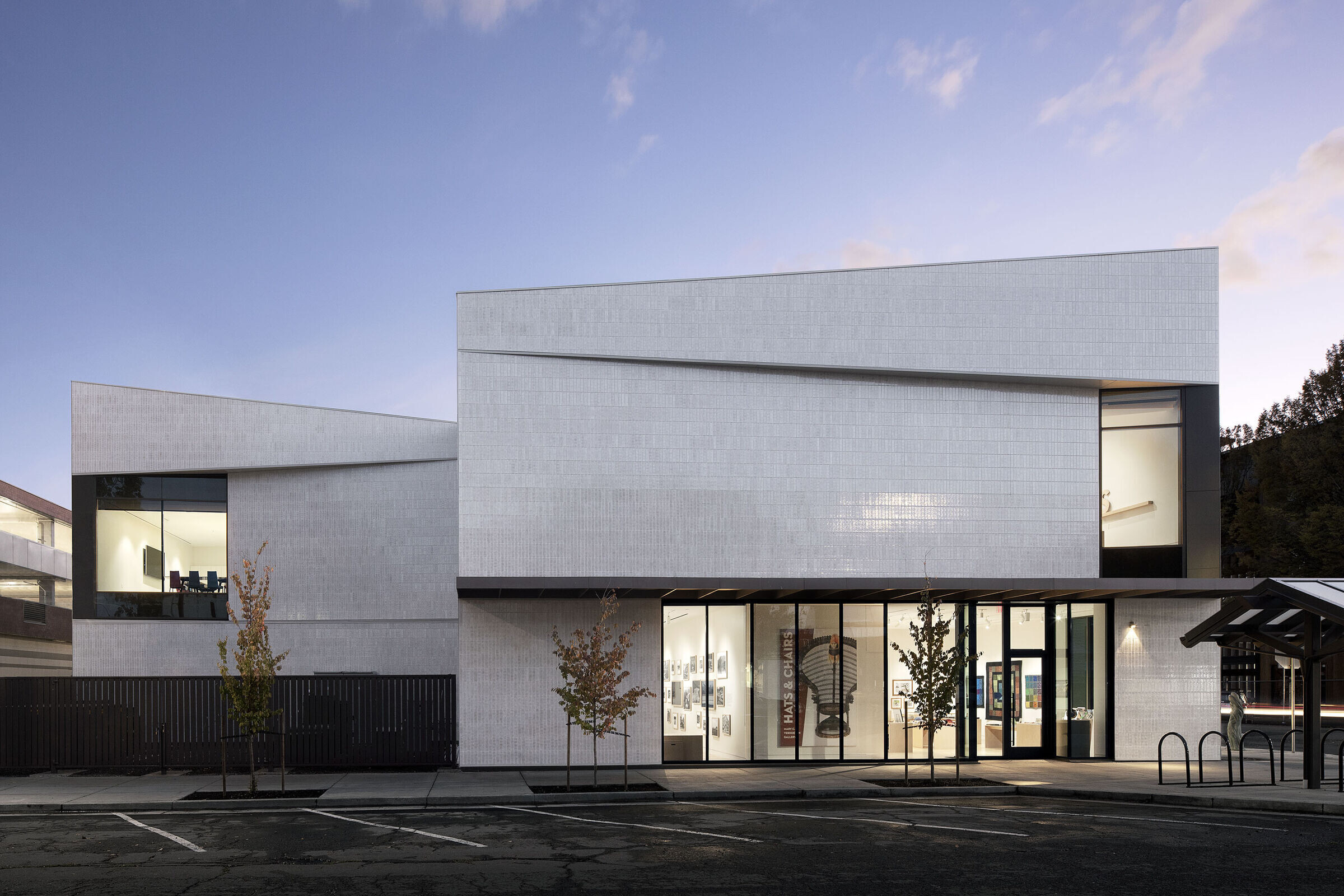 Once inside, guests move up a grand staircase to a series of interconnected galleries. This gallery stair doubles as a so-called cabinet of curiosities as it is lined with custom casework and curated displays of objects from the museum's collection. Above the galleries, clear span bays are bisected by clerestories that provide controlled daylight for the collection.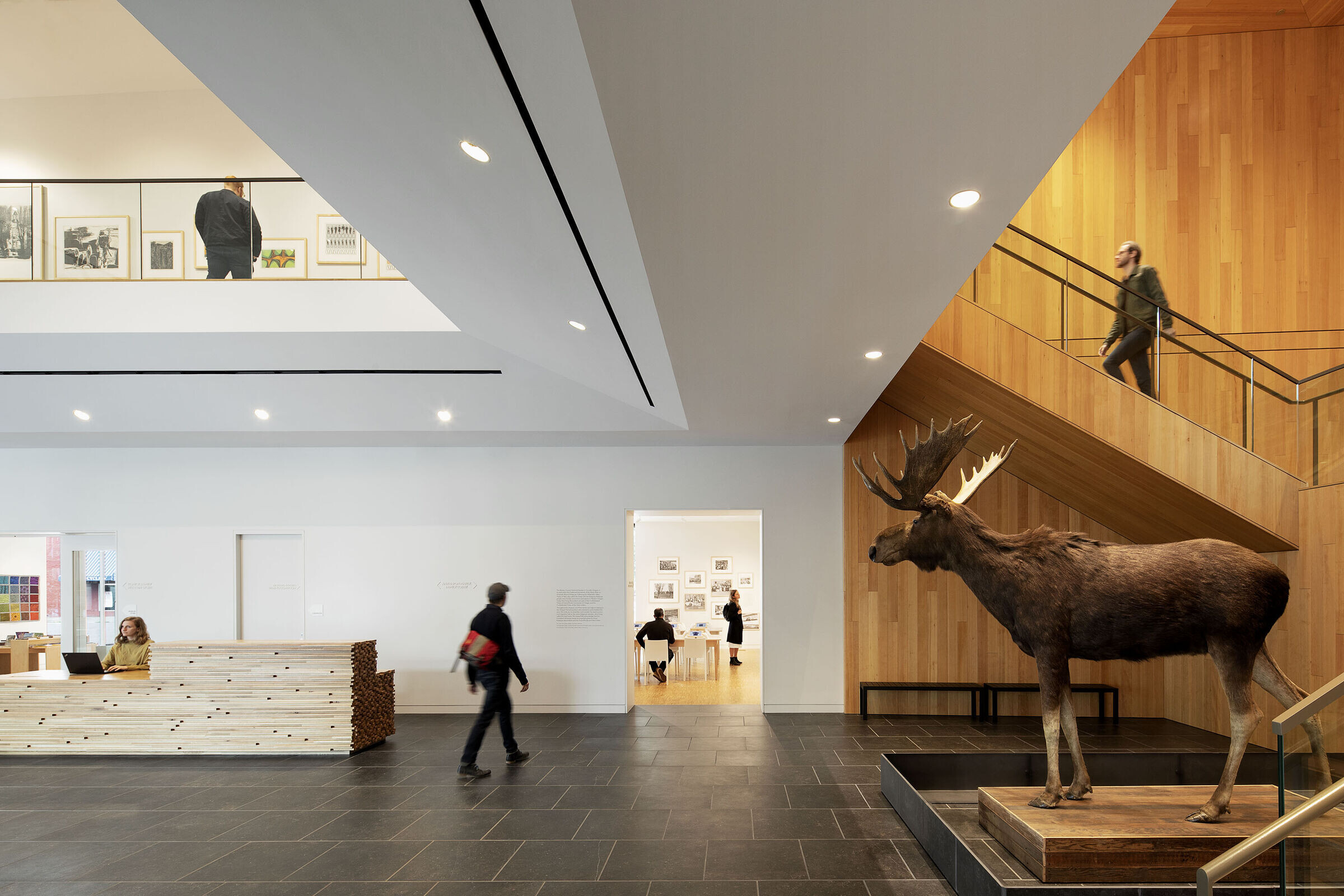 Allied Architecture's Founding Principal Brad Cloepfil says of the project: "When I received the call in 2009 from the BCHS Director, Irene Zenev, I was immediately intrigued. Here was a historical society in the heart of the Willamette Valley that was aspiring to engage the community by creating a piece of contemporary architecture! This is unheard of in the west, where similar institutions are often minimally funded and consigned to buildings ill-suited to their purpose. After meeting and exploring the collection, I moved from intrigued to inspired. Her vision for exhibitions and programs was closer to that of an ambitious, civic museum: mixing artifacts and art around curatorial concepts and contemporary topics that infused new life into the objects. She was proposing an entirely new type of regional museum, where the art, natural and cultural history of the region are presented and interpreted in a brilliant way."