Located in a context lacking strong visual elements, LOTCA by yellow office architecture is a new fish restaurant concept in Romania that sits in a subtle tandem with nature, positioned on a slope and oriented towards the water.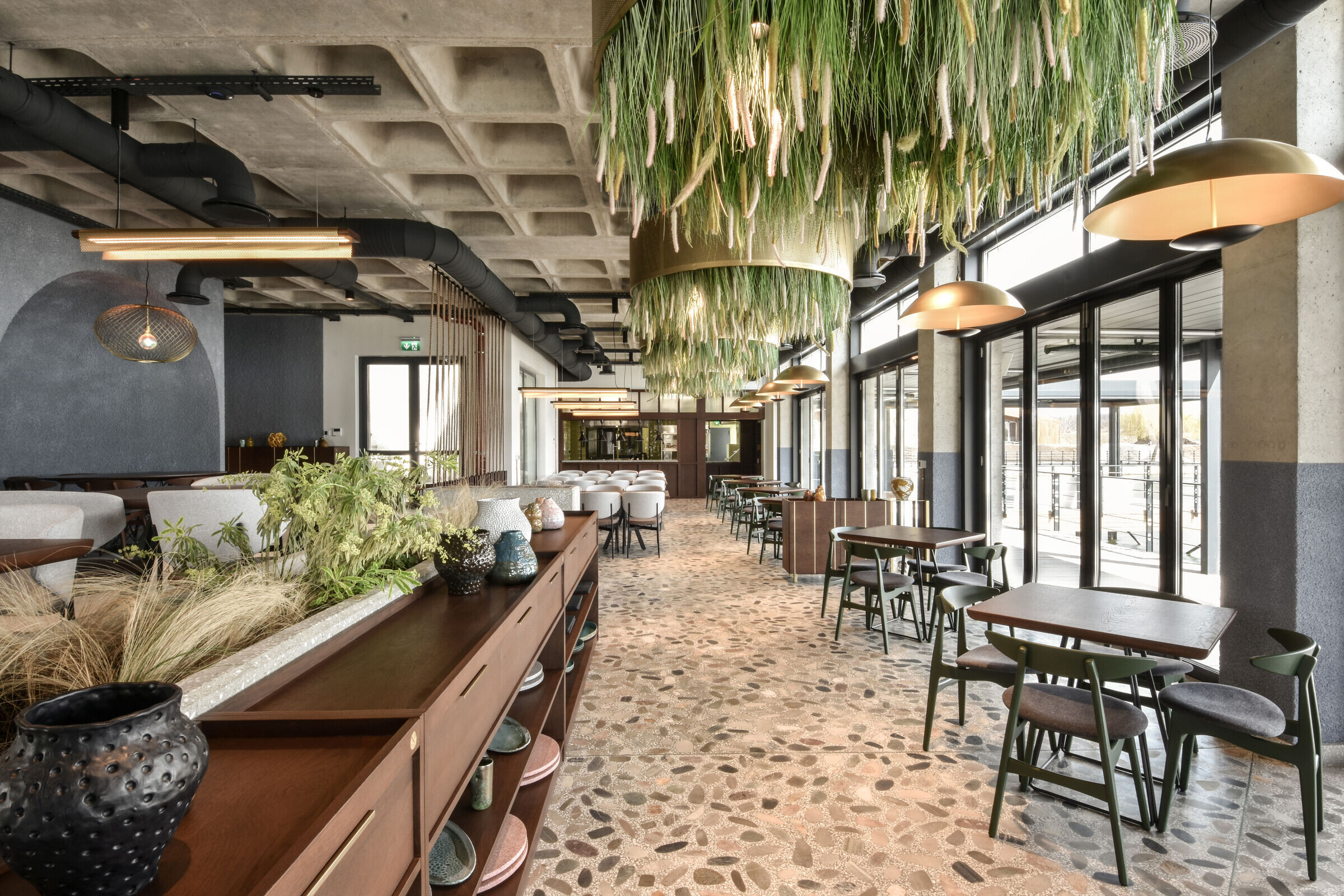 Visitors experience upon arrival a series of frames while descending between two solid volumes, sober and balanced with their pastel colour facades. Passing through the interior, space gently transitions from opaque in nature to transparent, with the final destination being a terrace floating above the water.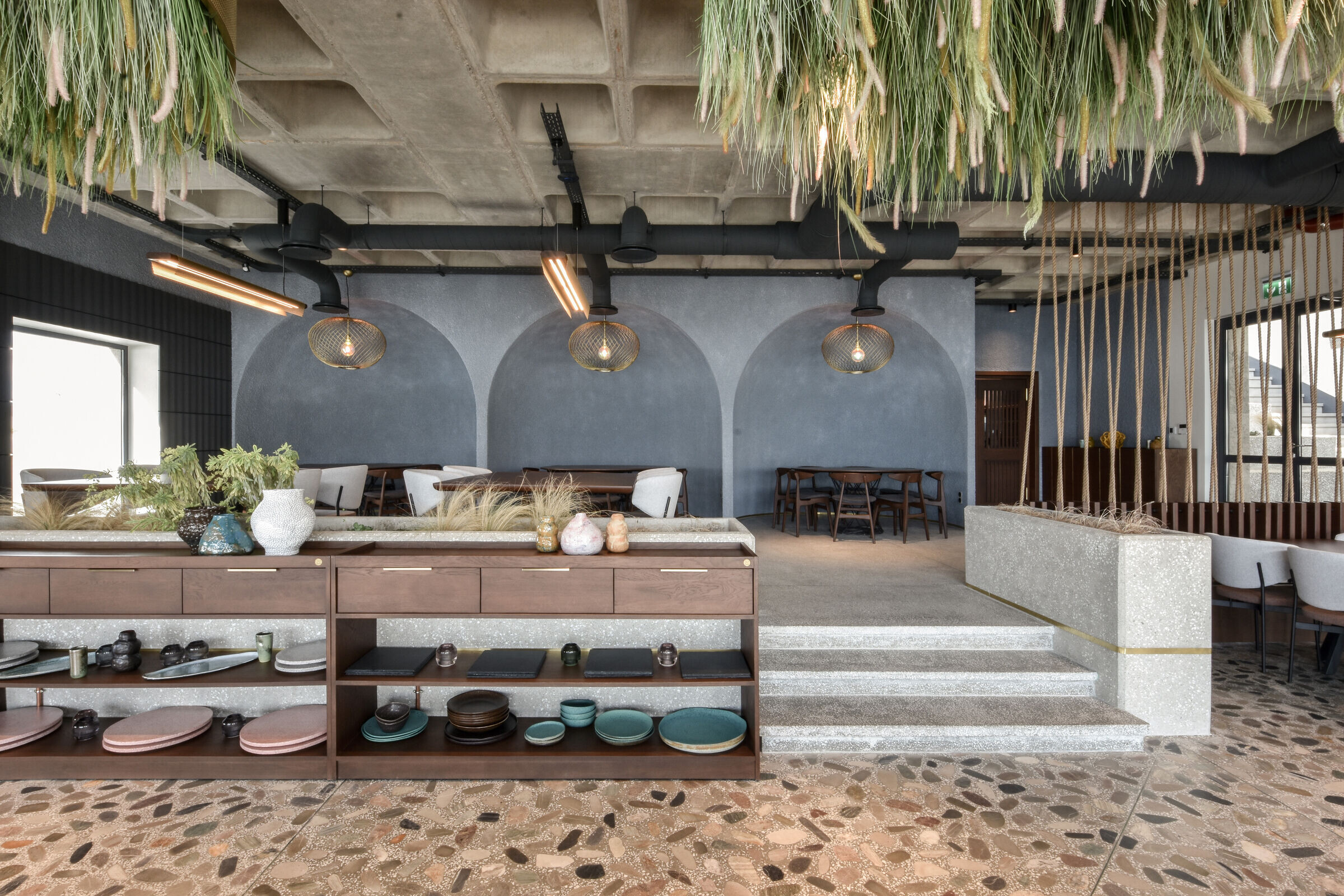 A dialogue with nature is emphasized with a thoughtful and careful use of materials that includes stones from the Bistrita River, oolitic limestone, lush indoor vegetation and details such as resin medallions, in which natural elements from the site – including plants and fishbones – were used as casts.