Nestled in the mountainous region of Chengde, the Art centre of Aranya serves as a connection between the vast mountains and the community. Designed by Atelier Archmixing, the form of the centre evolved with respect to the site context.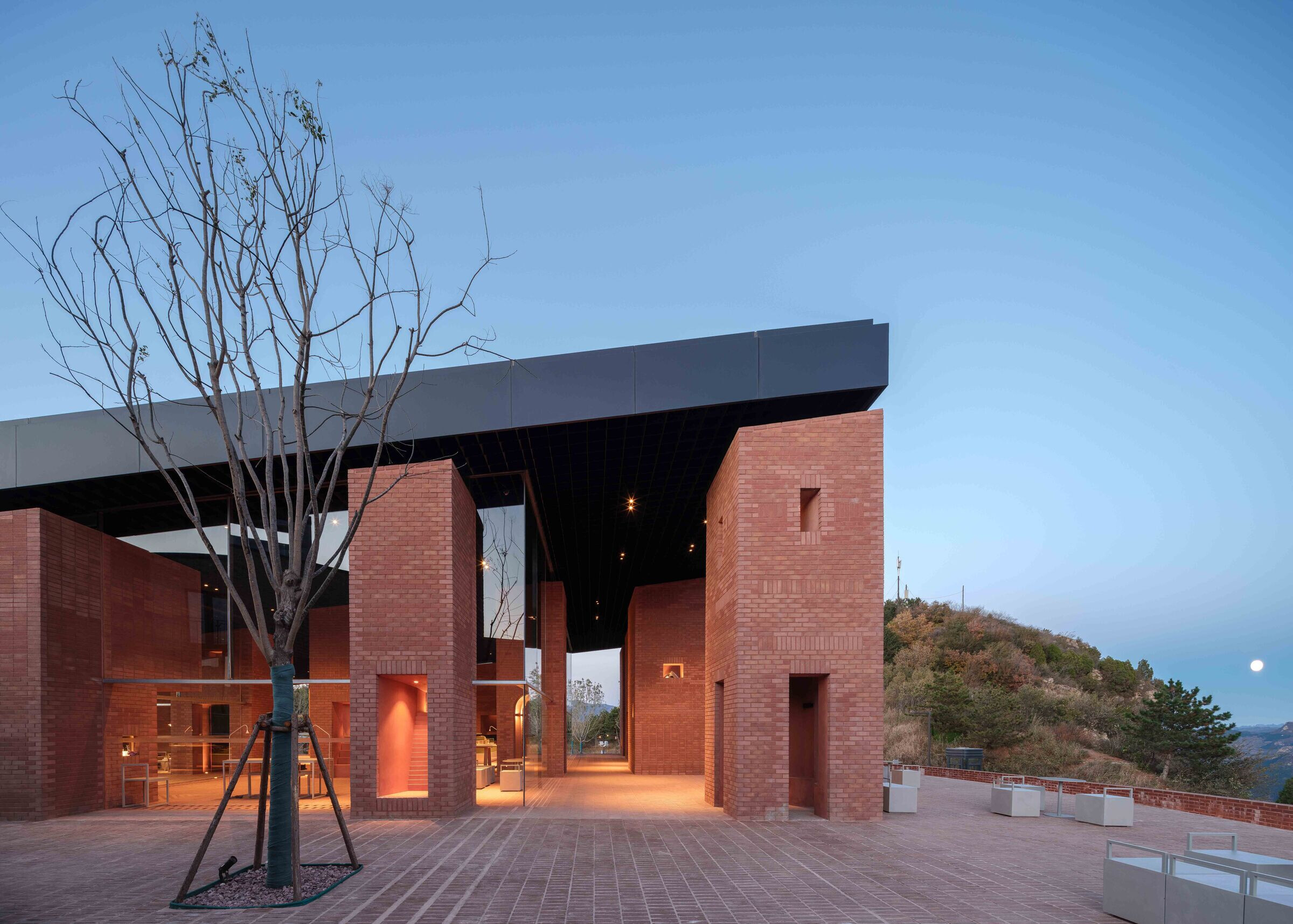 The design seeks to create a humble presence while becoming a landmark for the community. A volumetric base integrating the retaining wall surrounds the building giving it a monumental scale, however, the descending, shuttle-shaped form with gradual steps with bricks as the material enables the structure to be relatable to human scale.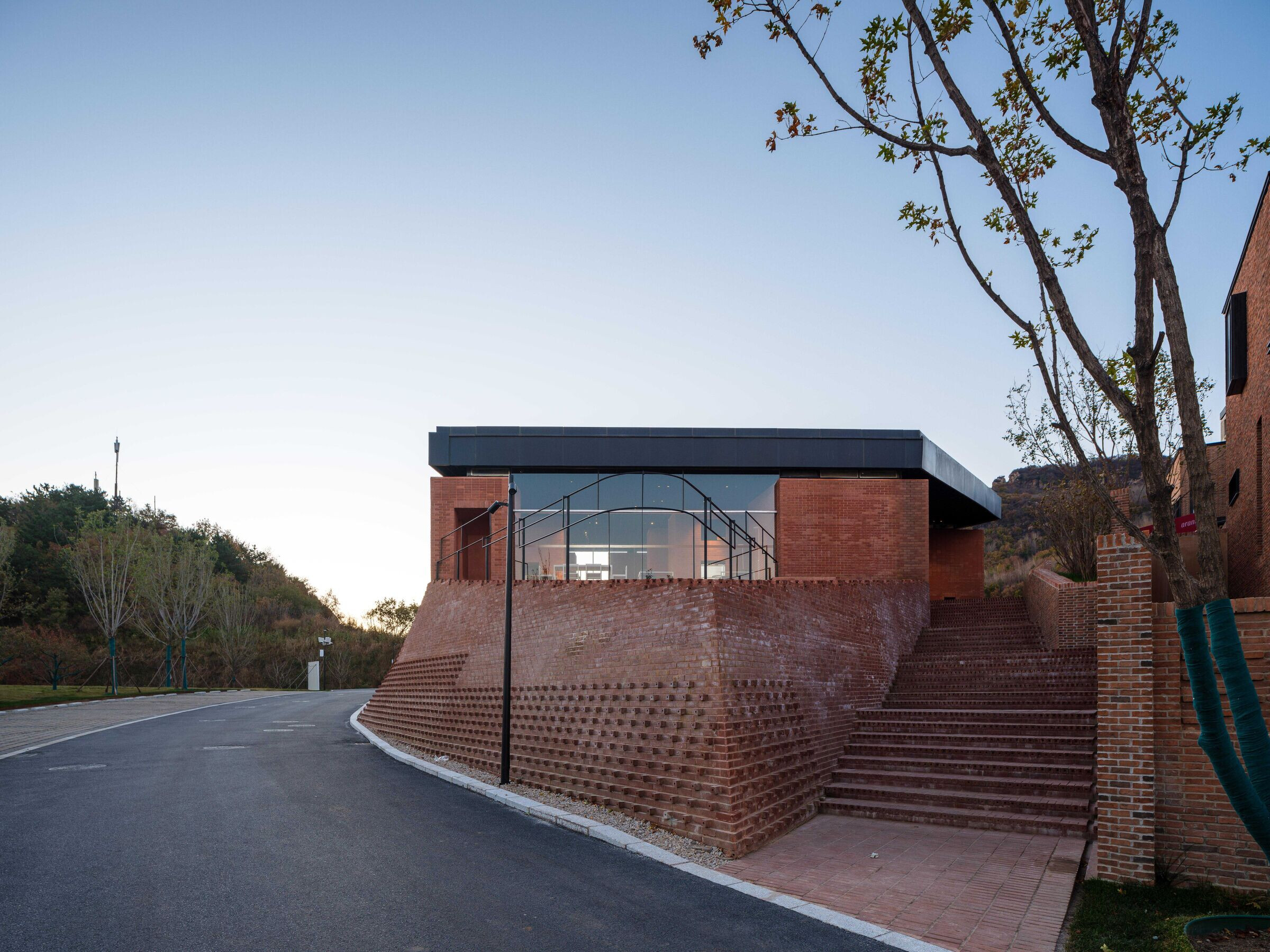 The highlight of the project is the composition of fifteen brick pavilions placed under the mass of an expansive roof. The thickness and slope of the polygonal steel grid roof give the building a low-height façade facing toward the community road, creating a visual connection with the passers-by.
The brick pavilions encompassing various functions, divide the internal area into activity spaces while providing fragmented views of the exterior. The spatial arrangement of these pillar-like pavilions creates everyday social spaces, albeit leaving a sense of imagination and eternity.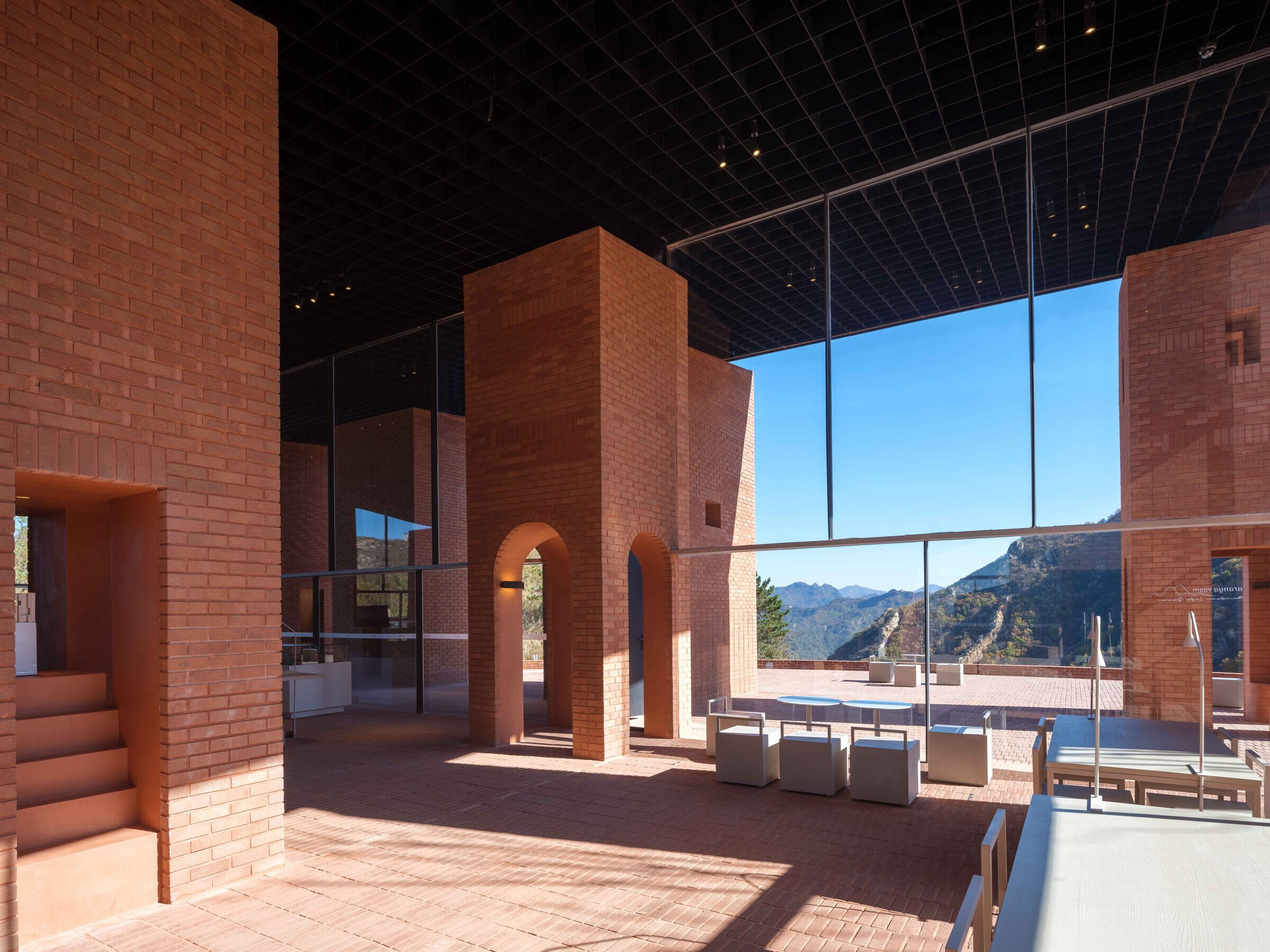 The base of the structure extends as a public square. The seamless paving blurs the line between the outside and the inside while spatially blending with the surrounding landscape. Thus, the location sets the narrative for the art centre, redefining it not only as a cultural beacon but a multi-use community hub.