In Italy's Apulian countryside, Casa Aco by Giuseppe Gurrieri Architetto is a renovation and expansion of two typical rural buildings – or Trulli. Alongside the refurbished, curving buildings, a new volume inserted in their midst expresses a contemporary style that integrates with the existing materiality, chromatics, and geometry.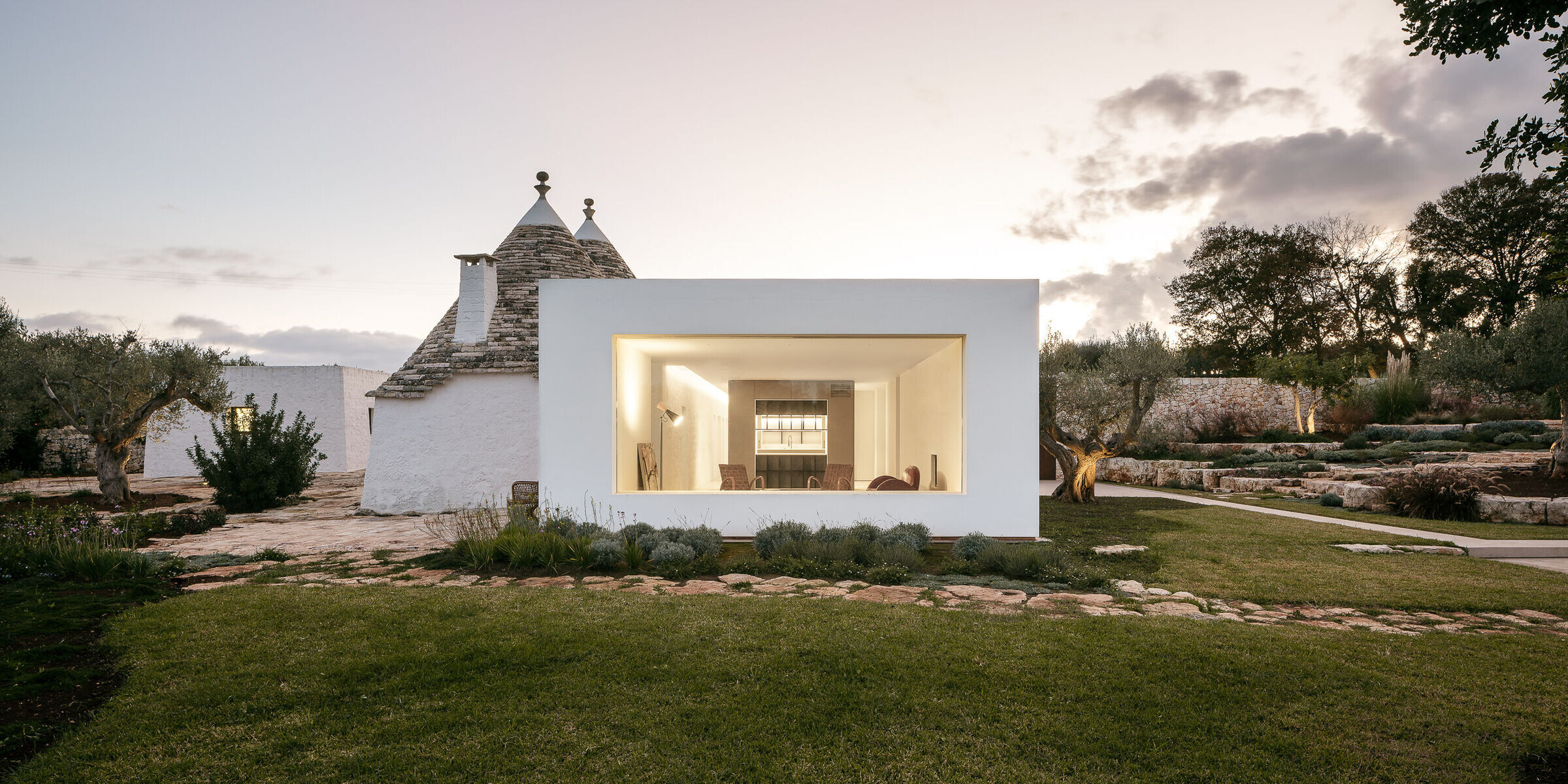 The small size of the renovated rooms and their rigid floor plans contrast with the flexibility and minimalism of the new building. And distinguishing between old and new conditions, a long and narrow skylight highlights the boundary between the two states, highlighting how the outer wall of the trullo has been incorporated into the new building.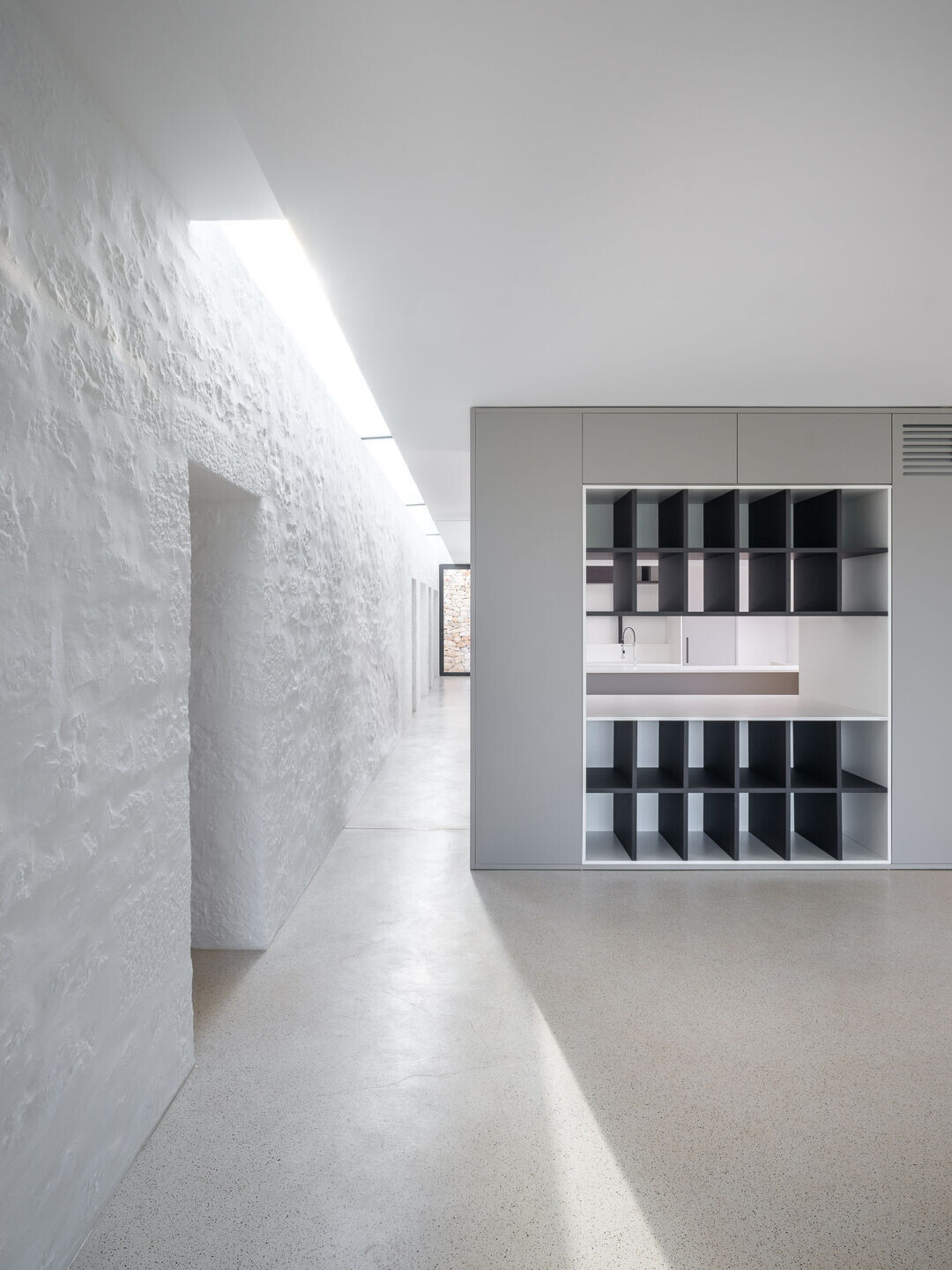 Exterior spaces between the volumes are characterized by two stone walls that delimit a canvas within the landscape of intertwining paths that connect the different parts of the building.