"Borrowed Landscape" in the jet-black space
This project is a renovation of the tavern in an underground floor in a pachinko parlor in Katsura, Kyoto. We designed this jet-black space with the method of "Borrowed Landscape".
1. The garden attracts gaze of guests. It is a center of the space. The surrounding wall sinks into the jet-black space. You find only a table under your hands and the garden. Only you and the garden exist in this jet-black space.
2. Wherever you see where, the garden comes into your sight. The hierarchy of the seats is erased. Any seat is the best seat for you. Wherever you are, you are at the best position in this space.
3. The boundary of the garden is designed with the rhythm of the lattices. The lattice functions as the ambiguous screen between guests, which obscures the distance between guests. The lattice as screen helps to create differently personalized space for different guests on both sides of it.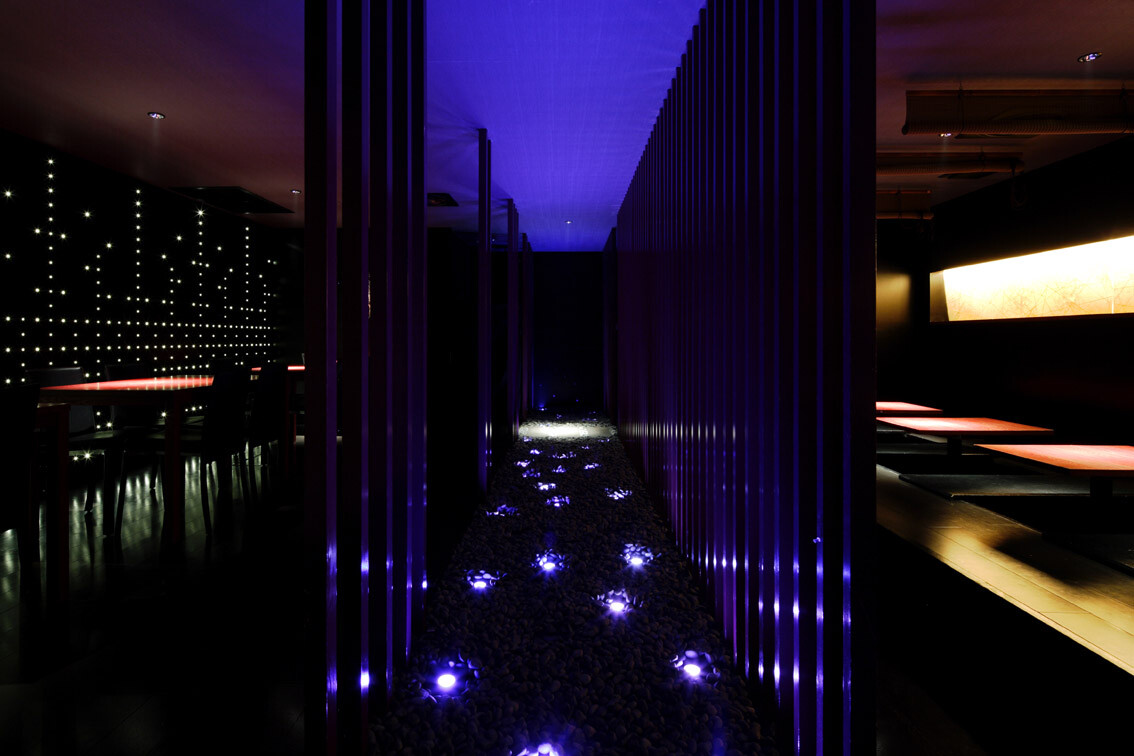 The center of the room is good location to set the garden. When people linger around, the center of the rectangular room in an ordinary building tends to become useless. We set the garden through the center of the room. Without hesitation we designed the garden from one end to the other end of the room. The stone is paved in shape like the river of 1.2m width and 10.8m length, and a blue lighting of 50 pieces is buried there. 101 pieces of purple lattice are set at the boundary of the garden.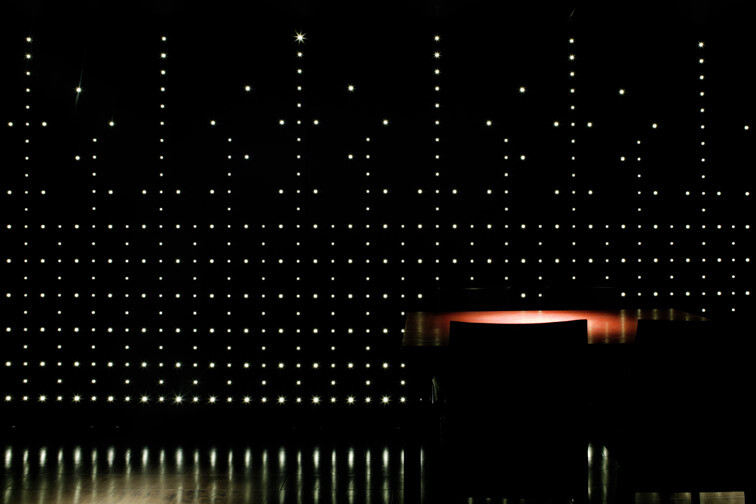 The colors are contrastively used to a jet-black space. The garden is blue. The lattice is purple. The wall is yellow. The table is red. You cannot see the outside from this underground space. However, when four colors overlap on the garden, you can see varied scenery in the other side of the garden through it. Is the other side a skyscraper or an asterism or a Buddhist temple or moonlight? Many inhabitants of Katsura commute to Kyoto or Osaka. This dining bar opens at 6 PM. Not only small groups but large groups are also targeted as guests because the location is in front of the busy station.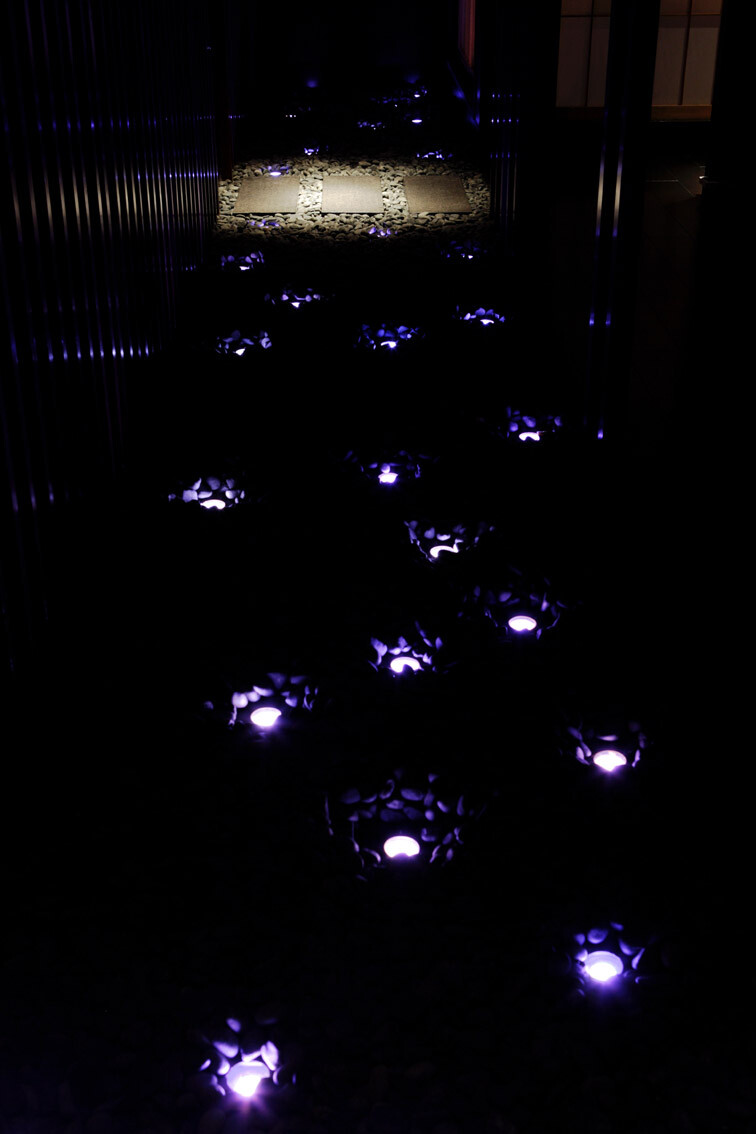 The client counts on also the effect of moving of Kyoto University to Katsura. Japanese style seats on the raised wooden floor are usually partitioned with bamboo blinds. The bamboo blinds can be removed to connect the table, so that the group of 30 people can use that space. In such case, the garden will function as a peculiar boundary to buffer the bustle of the big parties. Anna Nakamura + Taiyo Jinno EASTERN design office