Comprising shifting volumes suspended over a steeply sloping urban site, Pacific Heights Residence by Jensen Architects takes in nearly 360-degree views over San Francisco.
The home's siting draws inspiration from the residence that previously existed on the site. Designed in 1941 by Gardner Daily, the original house was positioned at the back edge of the lot with a detached garage accessed from the street. The new home draws from this siting and the concept of separating different structures and their functions.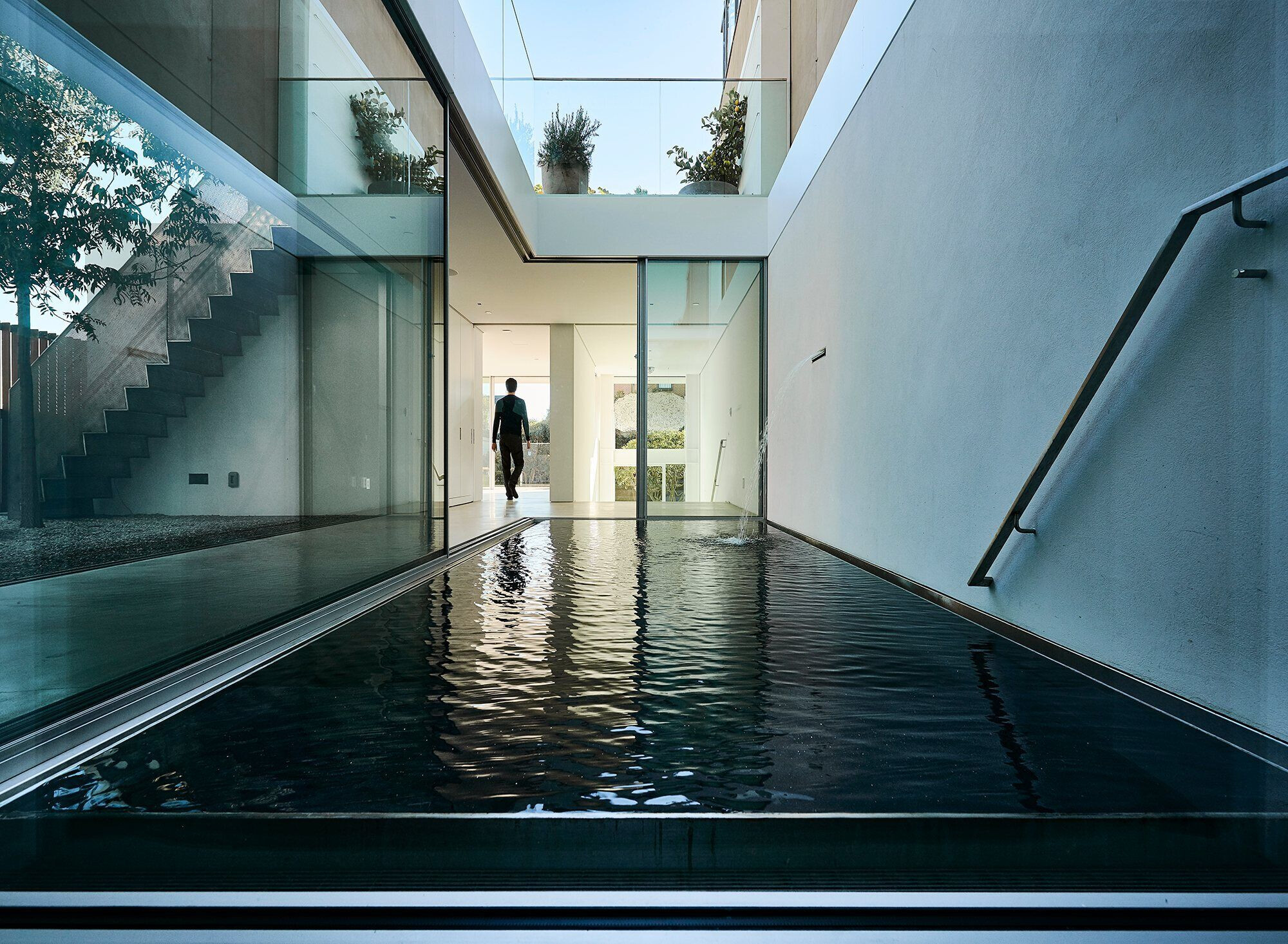 The new build distributes interior spaces vertically with connected decks and roof gardens, thus allowing light and air to permeate the site through glazed sliding walls, double-height volumes, and courtyards.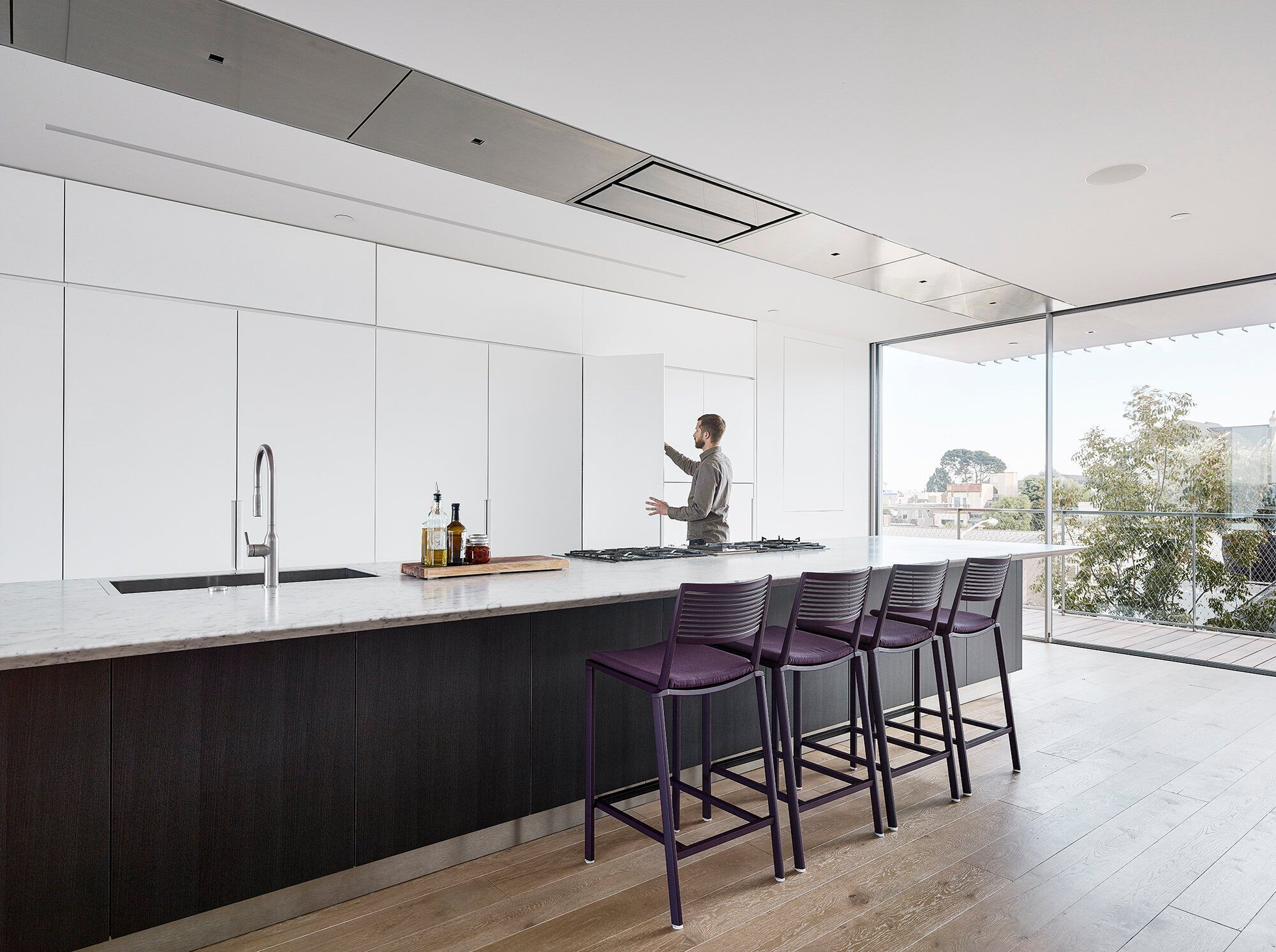 In response to local height and volume restrictions and a desire to provide privacy while exploiting the surrounding views, the overall form and massing of the home are a balance of statement and subtlety. Extensive studies in building massing to achieve these aims followed.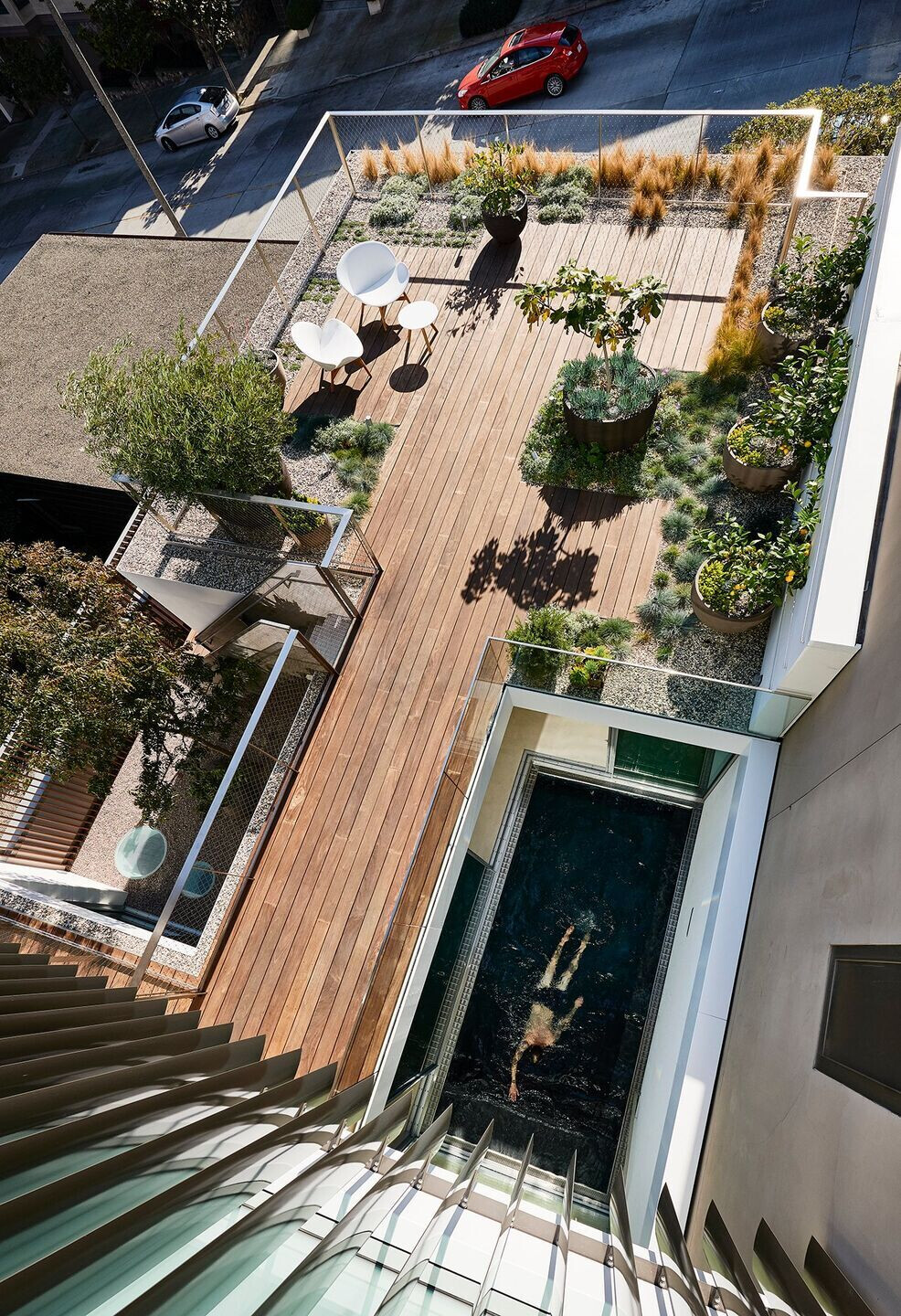 The resulting design reveals a series of interconnected spaces and blurred boundaries between indoors and outdoors with an overall configuration that seamlessly links living space with landscape.