Located in the northern part of Mérida (Mexico), The School of Business and Banking (EBC) by Ignacio Urquiza Arquitectos (IUA) is part of a new campus providing educational services to a growing area of the city.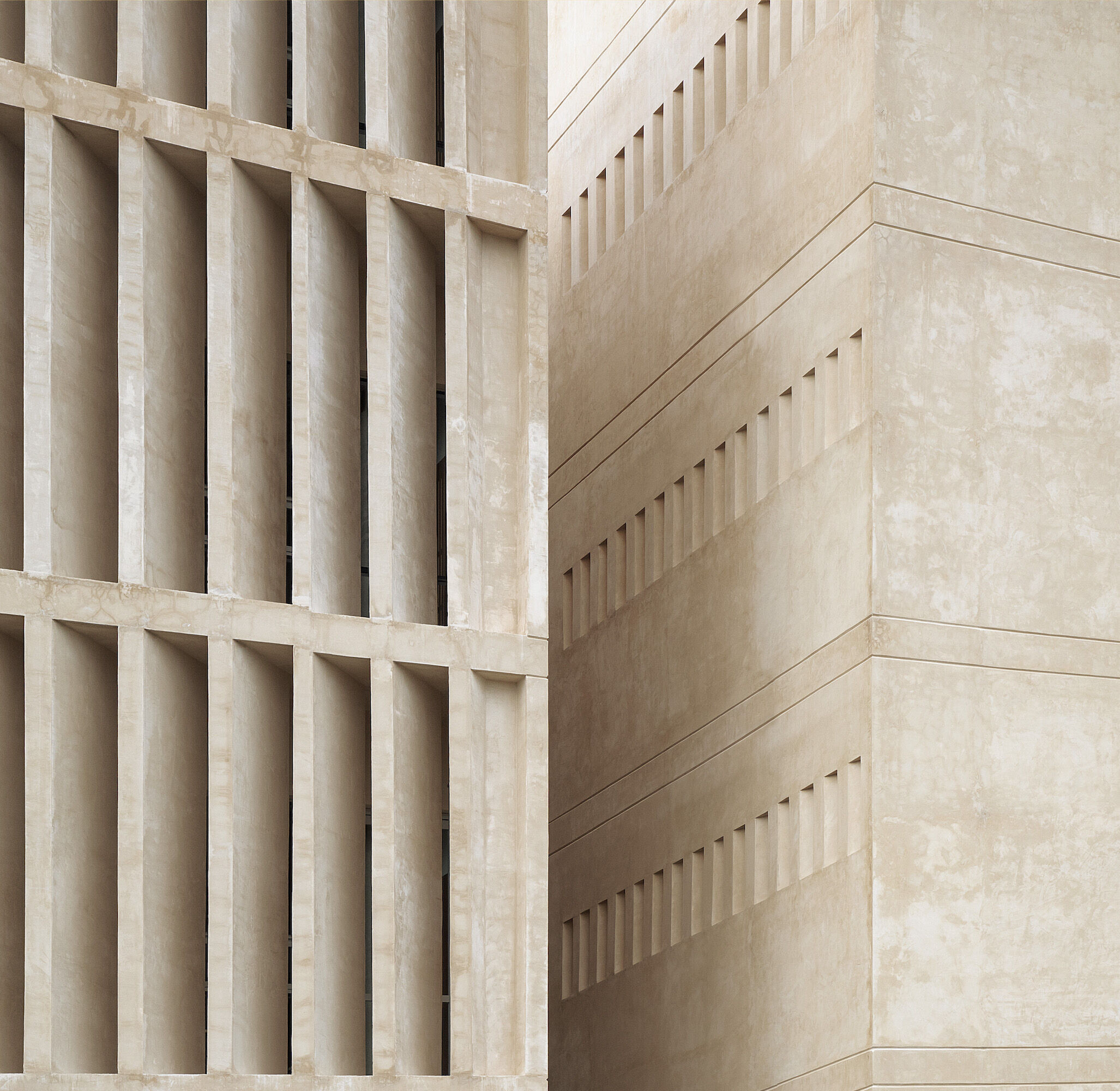 Clad with chukum stucco, a traditional local material, the solid and weighty building takes into account three specific factors: the local climate, the program, and the specifics of the site.
The local climate is characterized by heat, humidity, and high temperatures under direct sun. In response, the south, east and west walls are primarily closed and solid, while the northern elevation remains mainly open to provide a consistent natural light source.
The program brief given to the architects was particular and included the following: 12 classrooms for 18 students, 9 classrooms for 30 students, 7 classrooms for 40 students, and some additional online teaching rooms. In addition, the brief called for a 40-seat auditorium, multipurpose hall/200-seat auditorium, cafeteria, a learning centre with a library, a public courtyard, a gym, an administrative area, and required service and support spaces.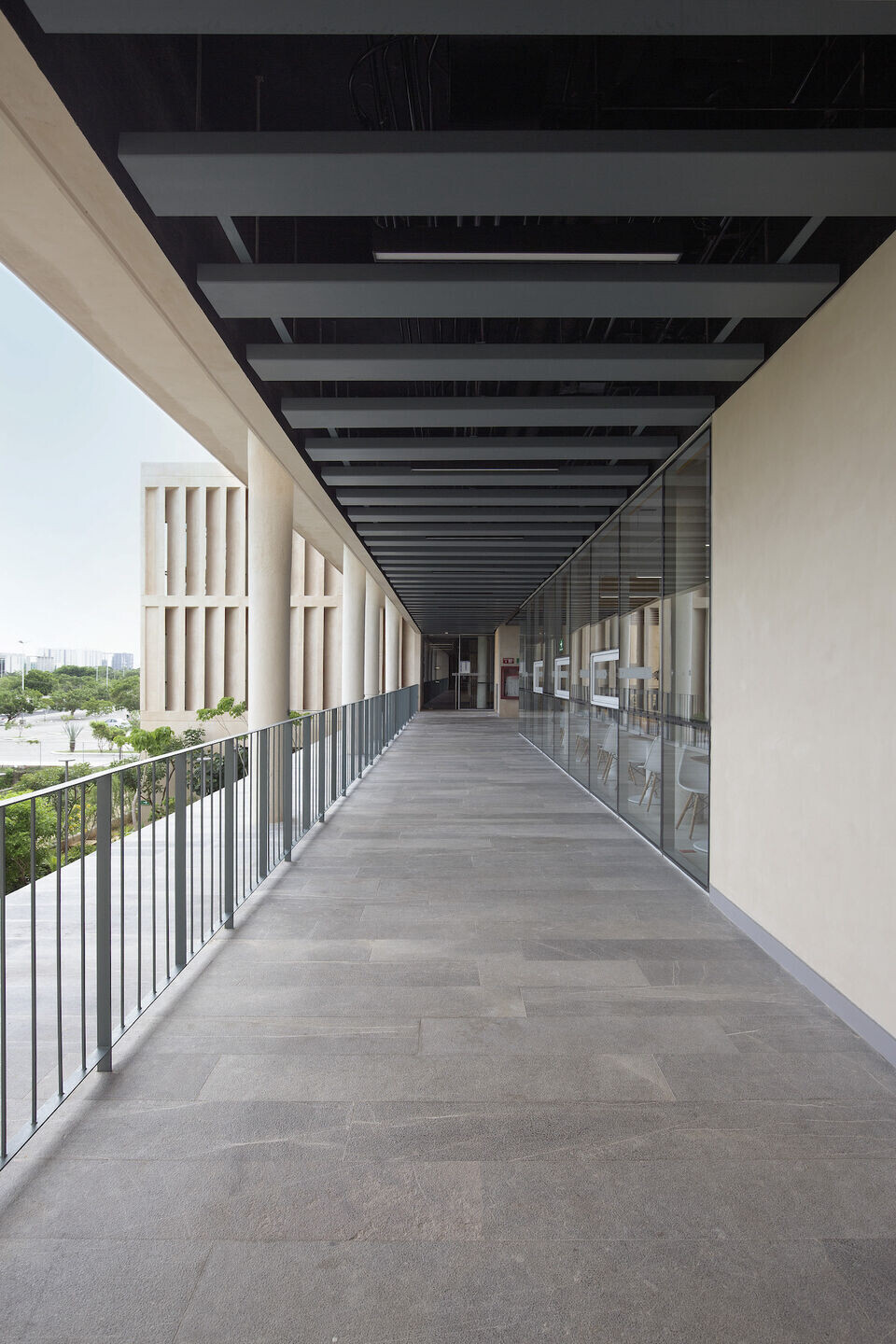 This program is distributed between six buildings on a narrow site measuring 30 x 140 meters. The buildings were carefully arranged to generate plaza-like spaces that complement the whole of the complex.
The first building comprises the administrative area and entrance. The second building is largely public in nature, accommodating the multipurpose hall, an indoor/outdoor cafeteria, and a learning centre. Situated at the campus's center, this second building's open ground floor offers social areas on all three levels and opens up to a central plaza.
Housing mainly services operations; the third building is the tallest, with a minimal footprint.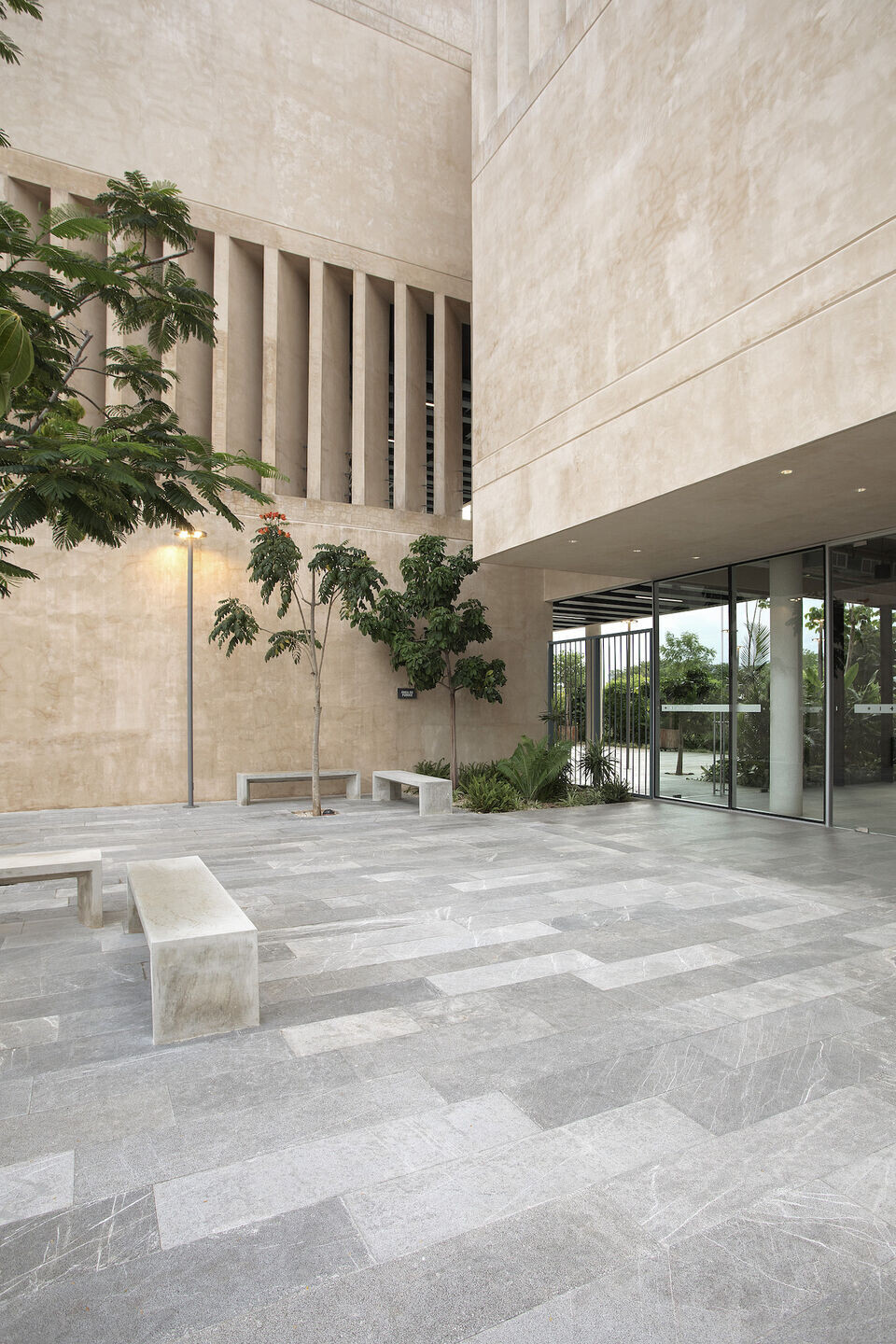 The fourth building includes 28 classrooms over four storeys, while the fifth building will accommodate nine additional classrooms in line with the growth of the campus.
The ensemble of buildings is arranged around a central axis that connects the main entrance and the access from the parking lot on the first floor. On upper levels, covered linear passageways connect the volumes with bridges that pass alongside and through the volumes, providing shelter from rain and the strong north winds that impact the site at certain times of the year.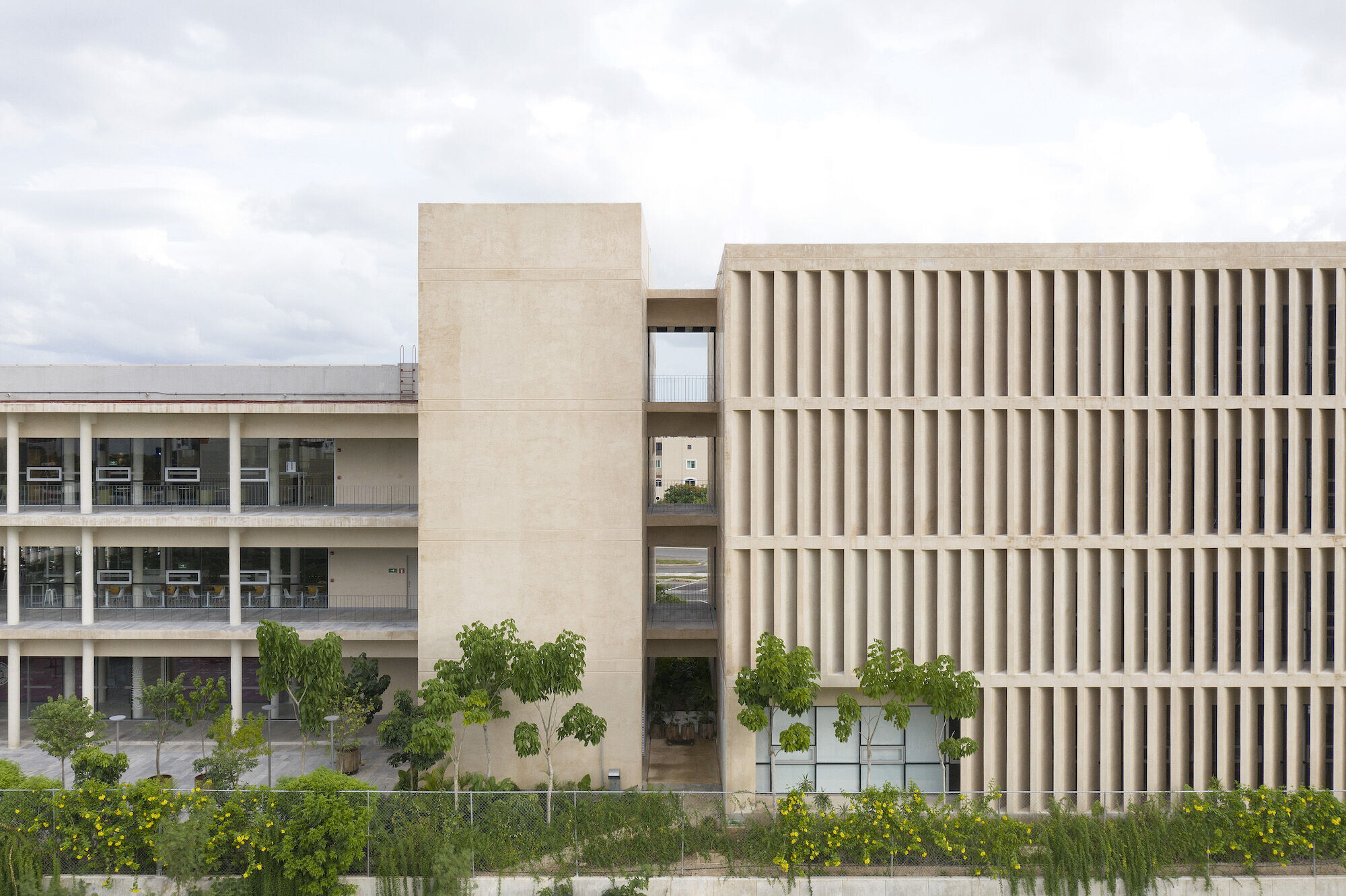 IUA explain their design focuses less on the built space of the classrooms but more on the voids and circulation routes that connect the teaching rooms and different programs. This way, the building's passageways, and bridges, generate a dynamic spatial encounter.