Under the changing waterscapes and prairie skies of Victoria Beach, Manitoba, this 2,000-square-foot beach house by Cibinel Architecture and its use of wood integrates with the cottage vernacular of the surrounding beachside community.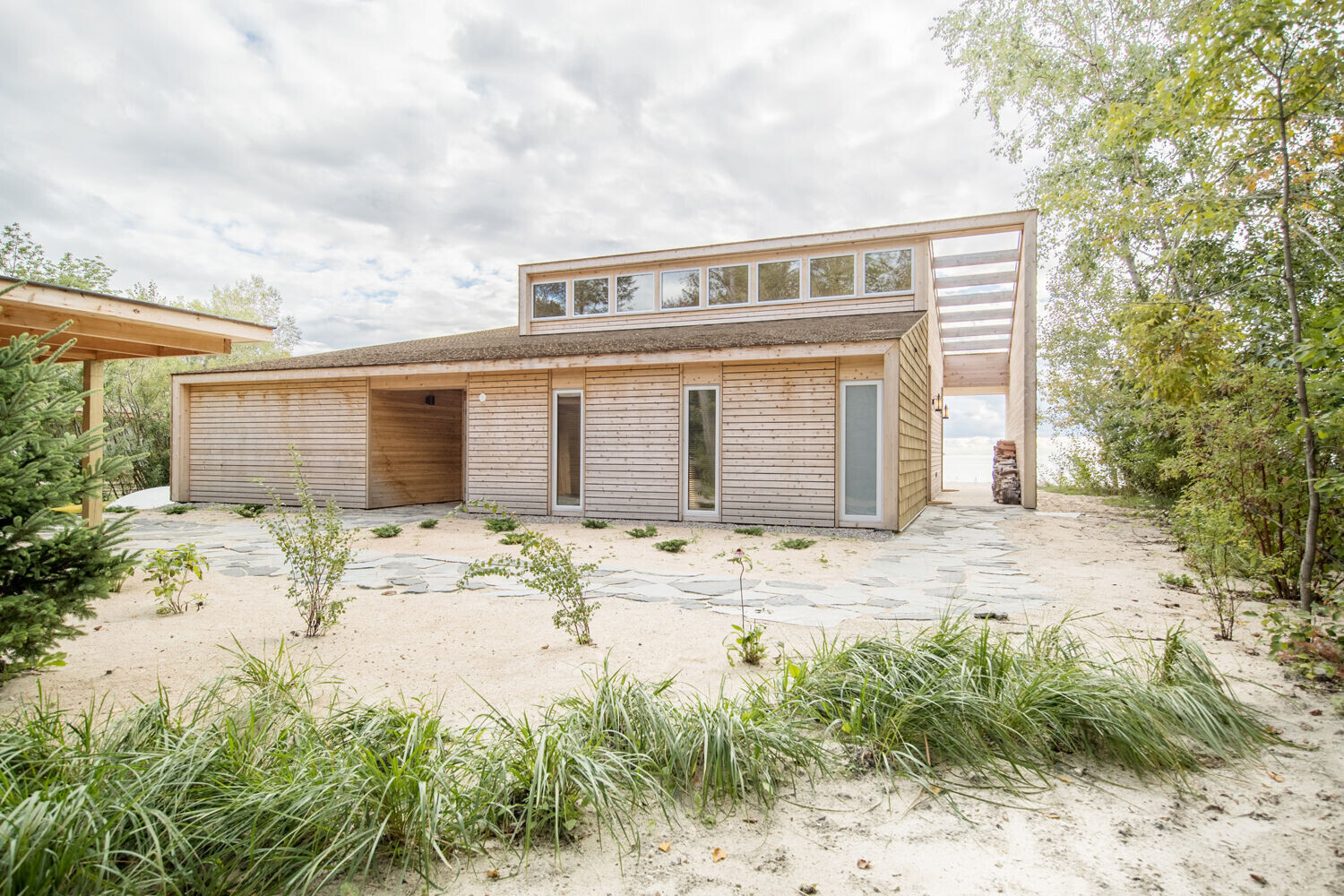 Western Red Cedar was chosen as the prime construction material for its durability, strength, and low-maintenance requirements. Clad with 18'' re-squared and rebutted Western Red Cedar shingles, low-sloping roof planes transition to exterior walls finished with 1'' x 4'' Western Cedar siding horizontally applied in a manner that echoes the traditional shiplap plank typically used on surrounding cottages. Both the beach home's shingles and cladding have been left unfinished, allowing the wood to silver with age.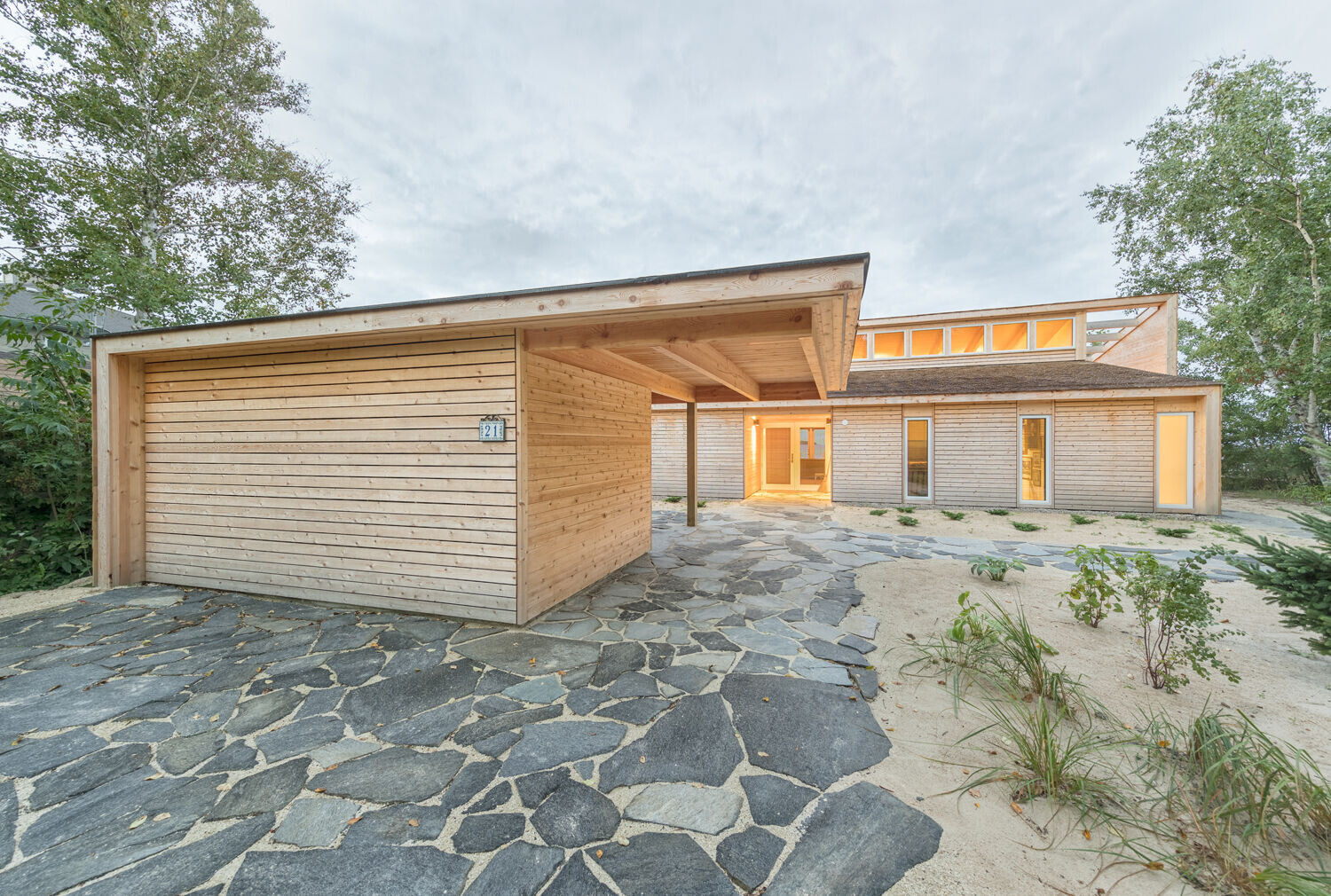 In harmony with the exterior materiality, wood is also employed in the beach house interior, with solid fir beams anchored to custom steel rafter ties dominating the lofty space. Alongside custom-made wooden furniture, millwork, and tongue-and-groove fir flooring, a concrete feature wall and built-in staircase are board-formed to celebrate the grain of rough-sawn lumber.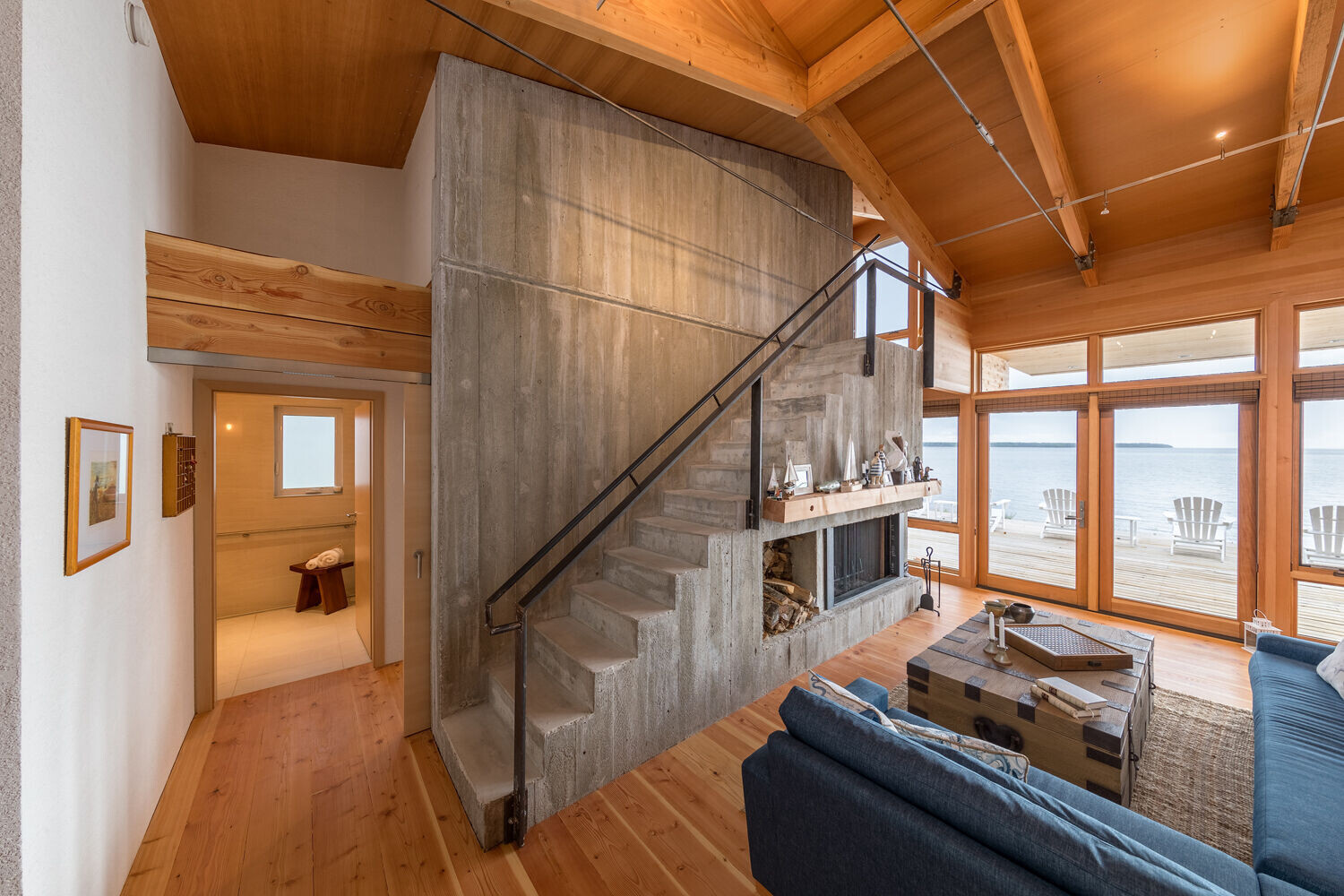 With roof beams that extend 10 feet beyond full-height window walls, interior spaces seemingly extend to cover a waterfront deck and viewing platform. In the summer, the windows can be fully opened to take in cooling breezes.