Recently completed by LMN Architects, the renovated Hines Seattle Headquarters sets a new paradigm for low carbon and circular design through meticulous carbon accounting and an inventive approach to the reuse of materials. Located on the 8th floor of Seattle's historic Norton Building, the completed project achieved an estimated 65% carbon reduction compared to a typical remodel of an empty shell. 43% of this reduction comes from the salvage or reuse of existing materials—the remainder of the savings comes from the specification of low-carbon options.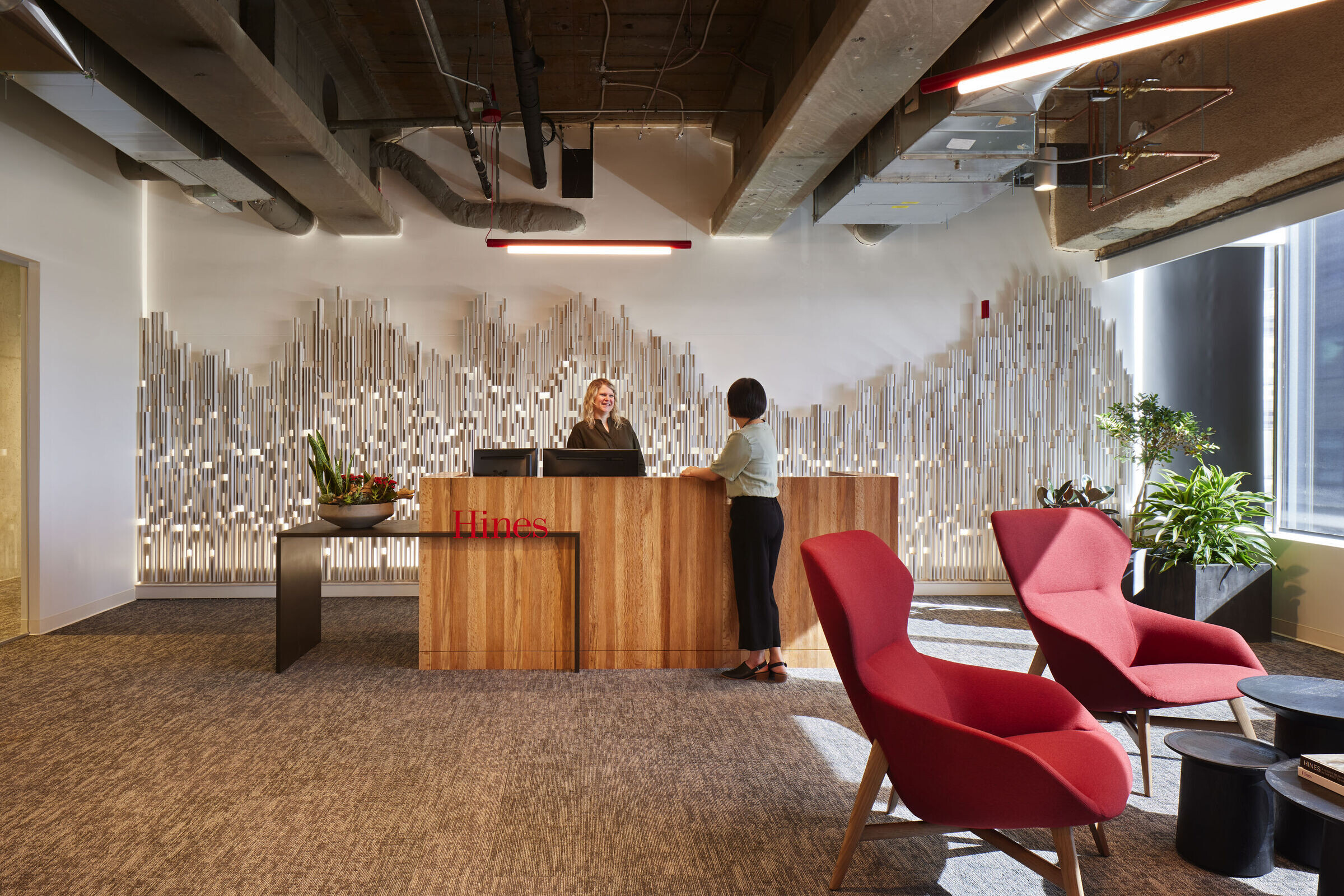 Collaborating with a broader team of local fabricators, vendors, contractors, and clients, the architects carefully searched for repurposed materials that would otherwise end up in the landfill. These efforts resulted in a reception feature wall made entirely of wood offcuts from local manufacturers, a glazed entry composed of glass salvaged on-site, and a custom conference room tabletop made from a fallen tree in a nearby neighborhood of Seattle.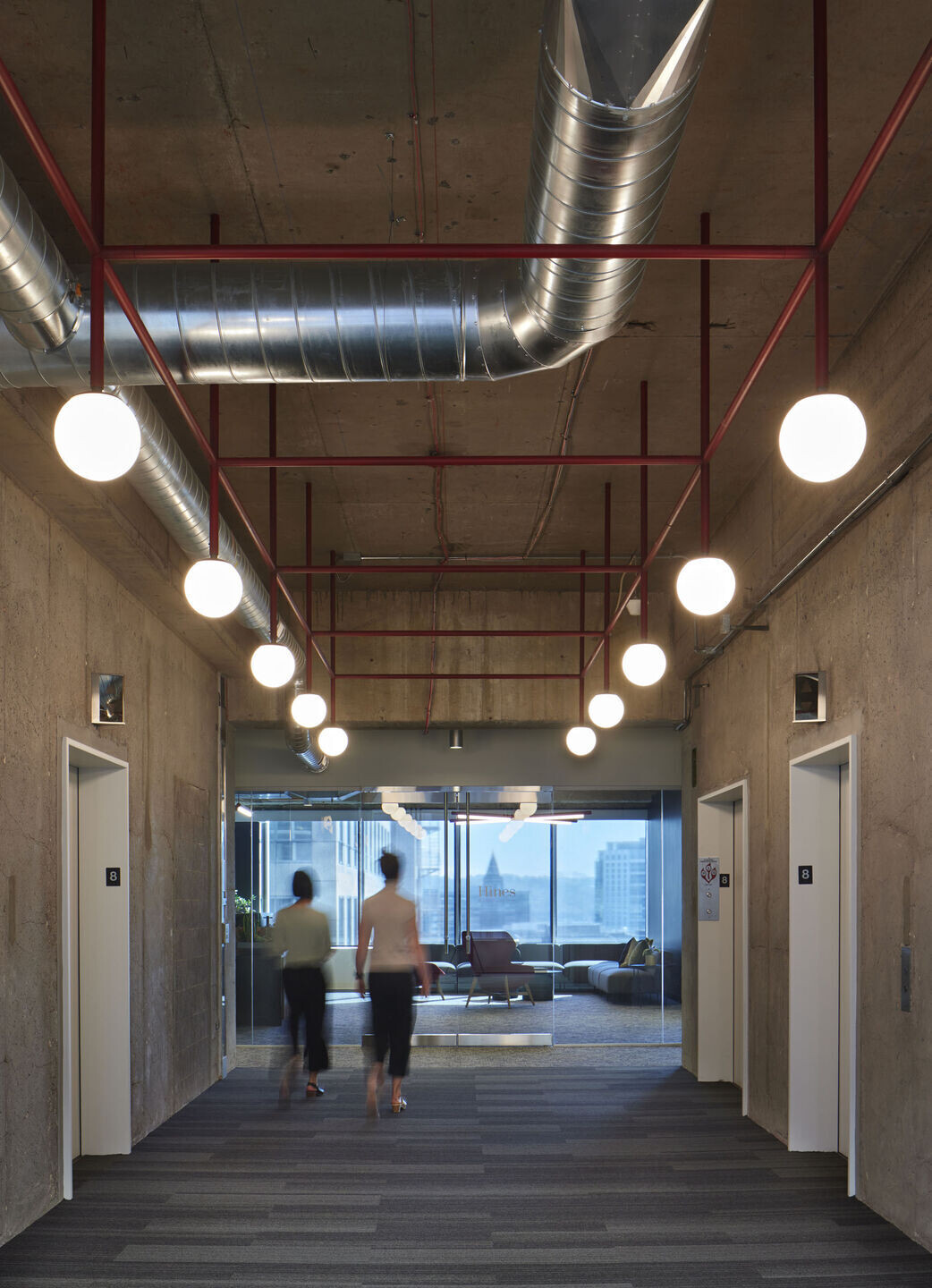 Other measures included retaining still functional materials wherever possible such as existing carpet tiles and as many of the existing partitions. Every existing material was cataloged and tracked to maximize reuse on-site or elsewhere.
Alongside this, new accents in shades of blue that harmonize with Hines' iconic brand red are located strategically throughout the space. New spaces in line with modern office concepts include additional conference rooms, breakout spaces, a kitchenette for staff, and a sizable communal work area.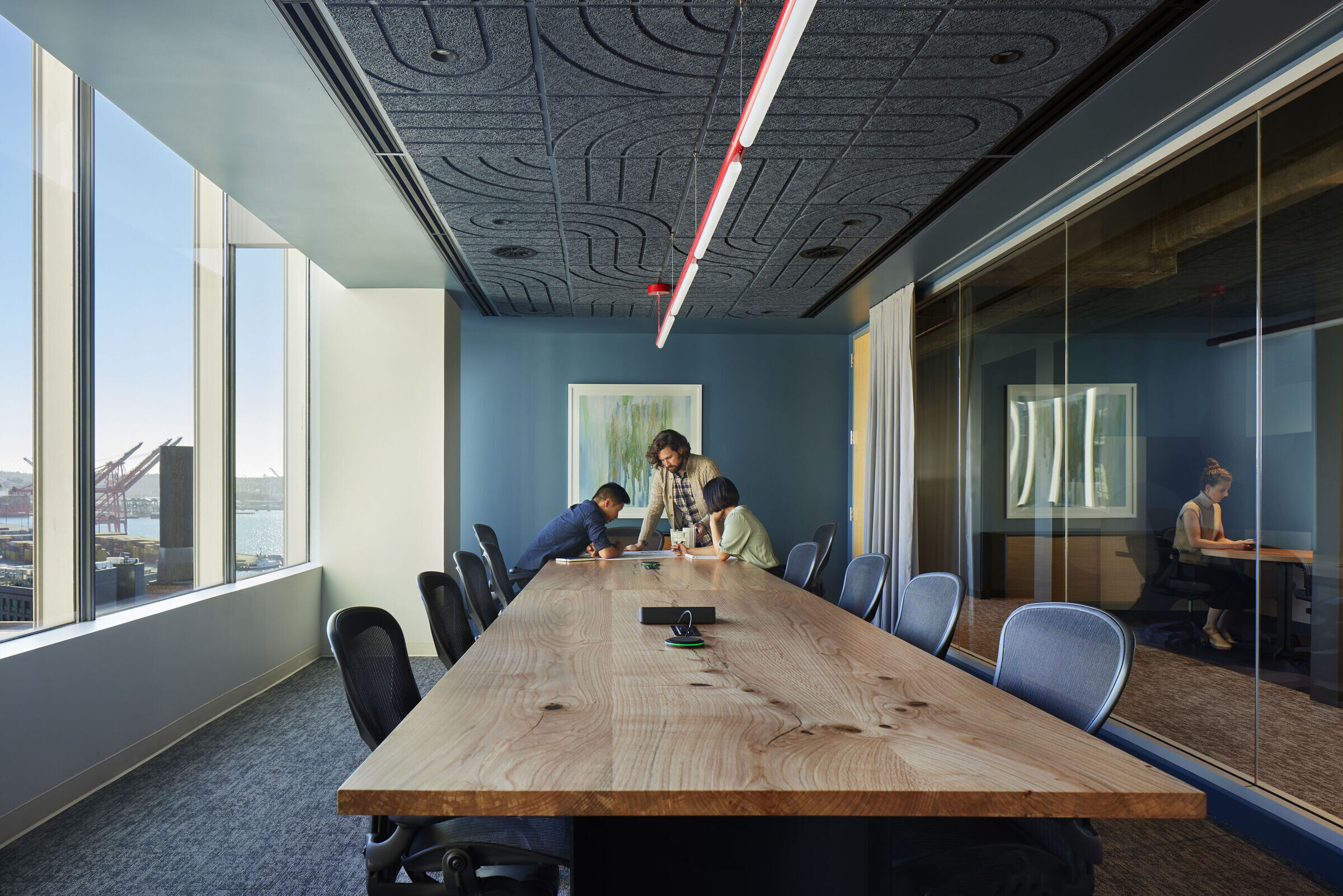 In addition to sustainability goals, the project also sought to reach out to the surrounding community. For example, insulation from demolished partitions was donated to local rebuilding efforts resulting from a recent regional floor. Further, feature artwork comes from ArtLifting, a platform for artists that have been traditionally underrepresented in the art world.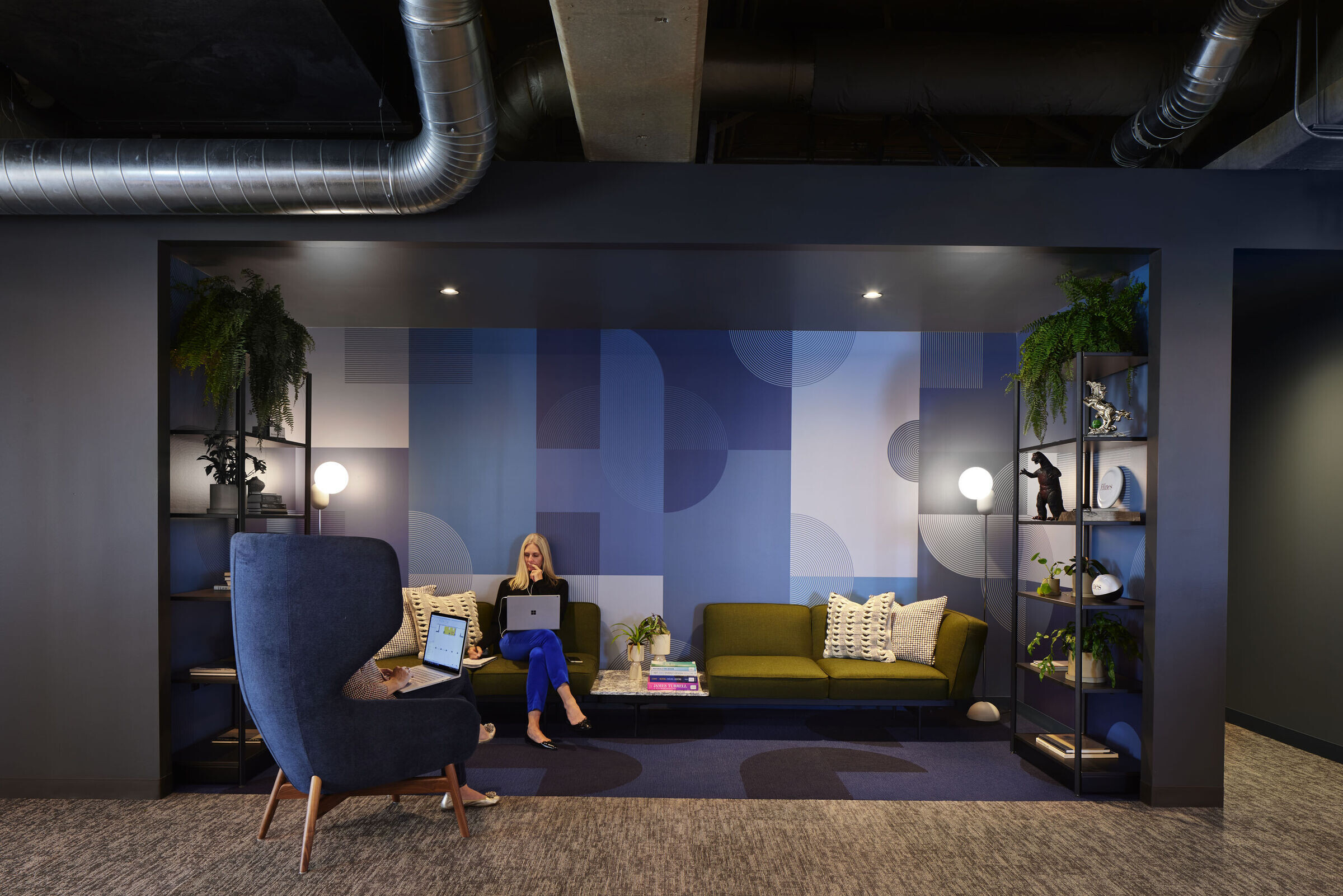 Regarding the project, Jennifer Chen, Principal at LMN Architects, says: "The Hines Seattle Headquarters is the next step after our recent and extensive research on the embodied carbon impact of cyclical interior renovations. Knowing the significance of our impact led us to examine and reconsider how we practice, and what we can do to further mitigate the amount of carbon the building industry generates. The collaboration with Hines and Sellen Construction towards this common goal has been extremely rewarding, and we are proud of what we have accomplished together with our team."