Part of a site with a solid historic architectural heritage, this new boiler room in Saint-Pern improves the heating system of the headquarters of the Little Sisters of the Poor and the adjacent EHPAD. At the same time, the concept abstractly addresses the historic Breton architecture behind the site's monumental stone walls.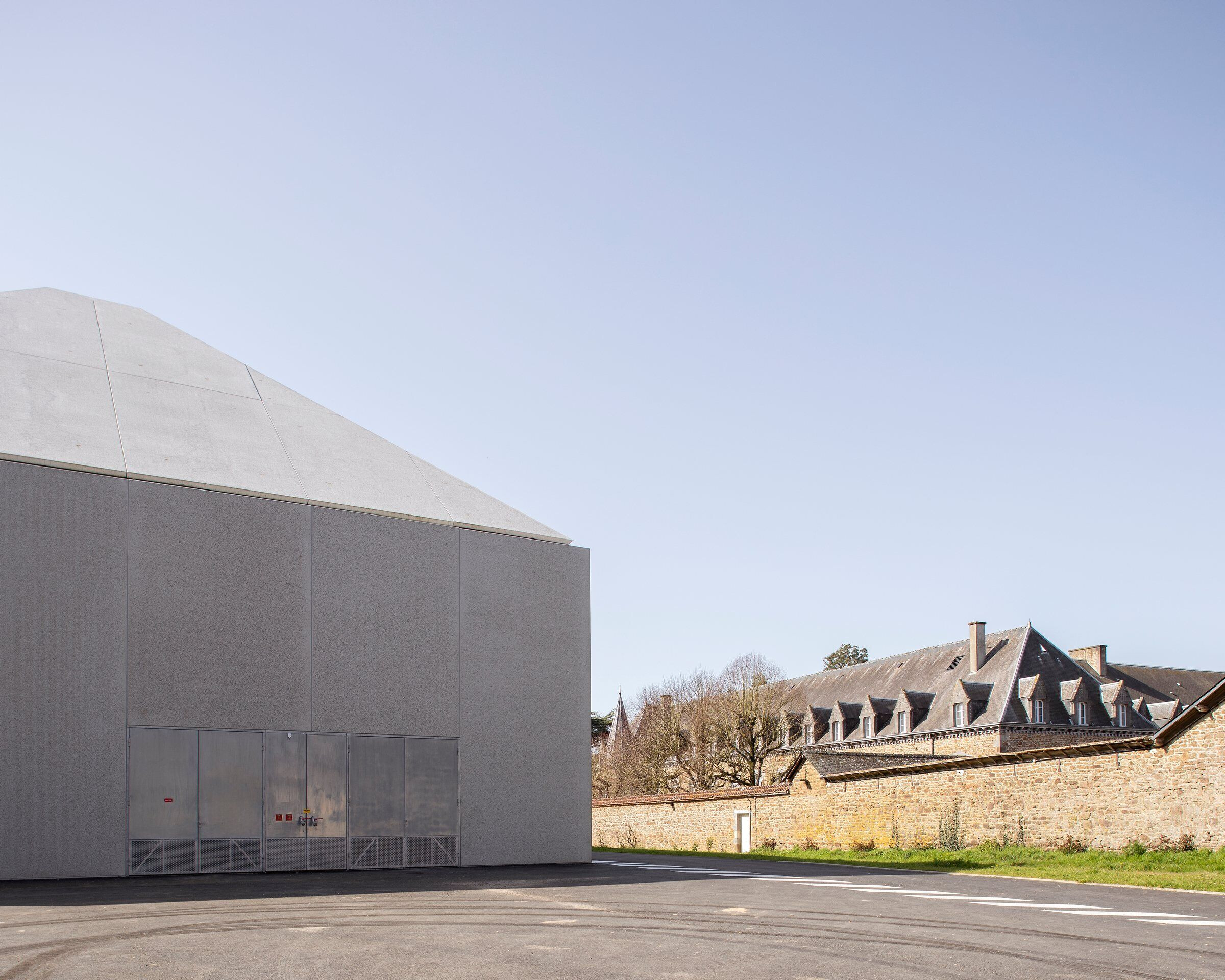 Situated in a field used in part as an orchard, it was a critical part of the brief that the building blends with the surrounding landscape. Consequently, a/LTA architectes – urbanistes selected durable, quality materials that reflect surrounding elements. These materials include primarily polished concrete alongside different types of local stone such as granite, schist, and gneiss.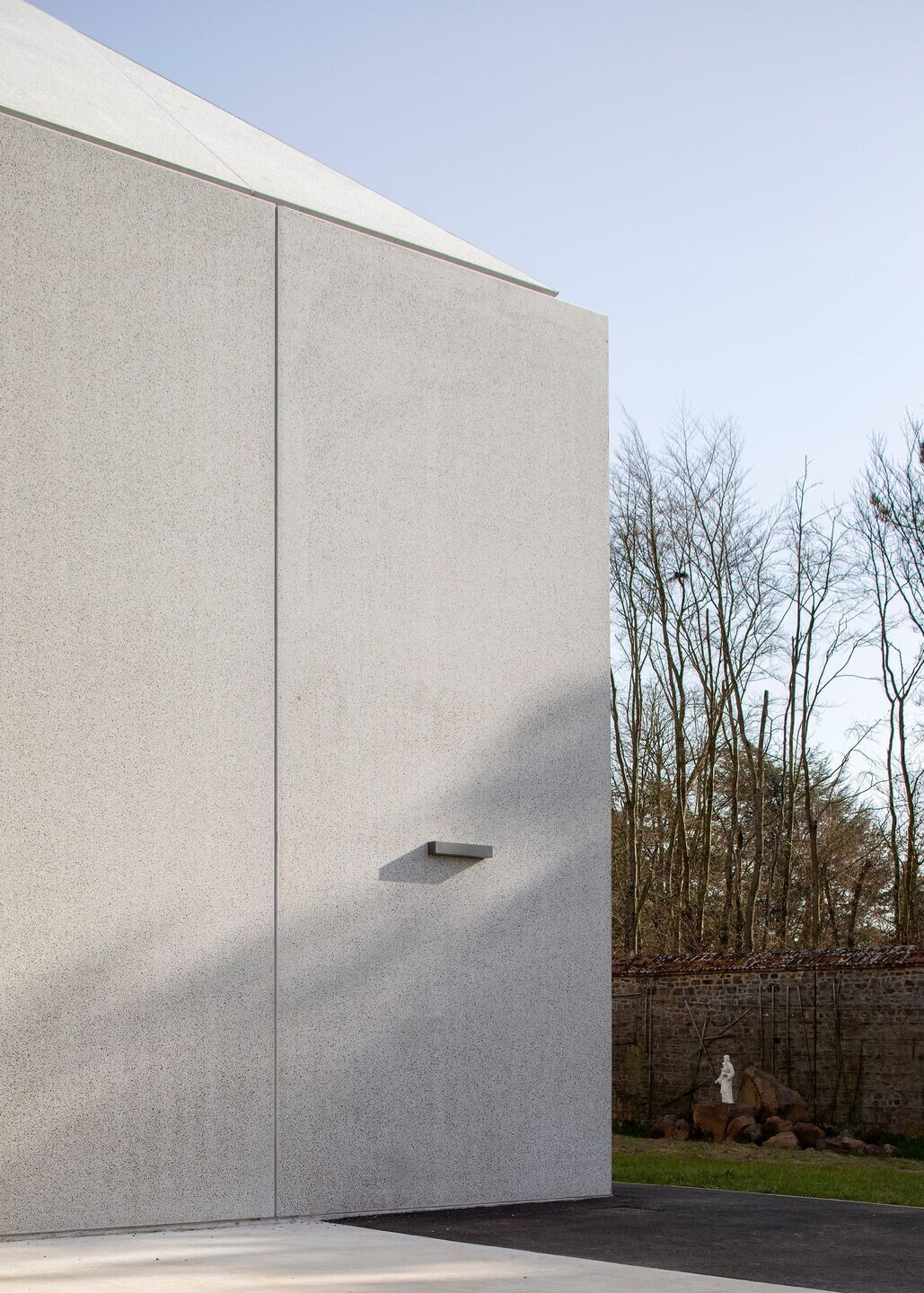 A pyramid-shaped form surmounts the cube-like volume of the new building. Within this volume, the building's technical components - including wood and oil-fired boilers and chimneys - are entirely concealed within the roof space.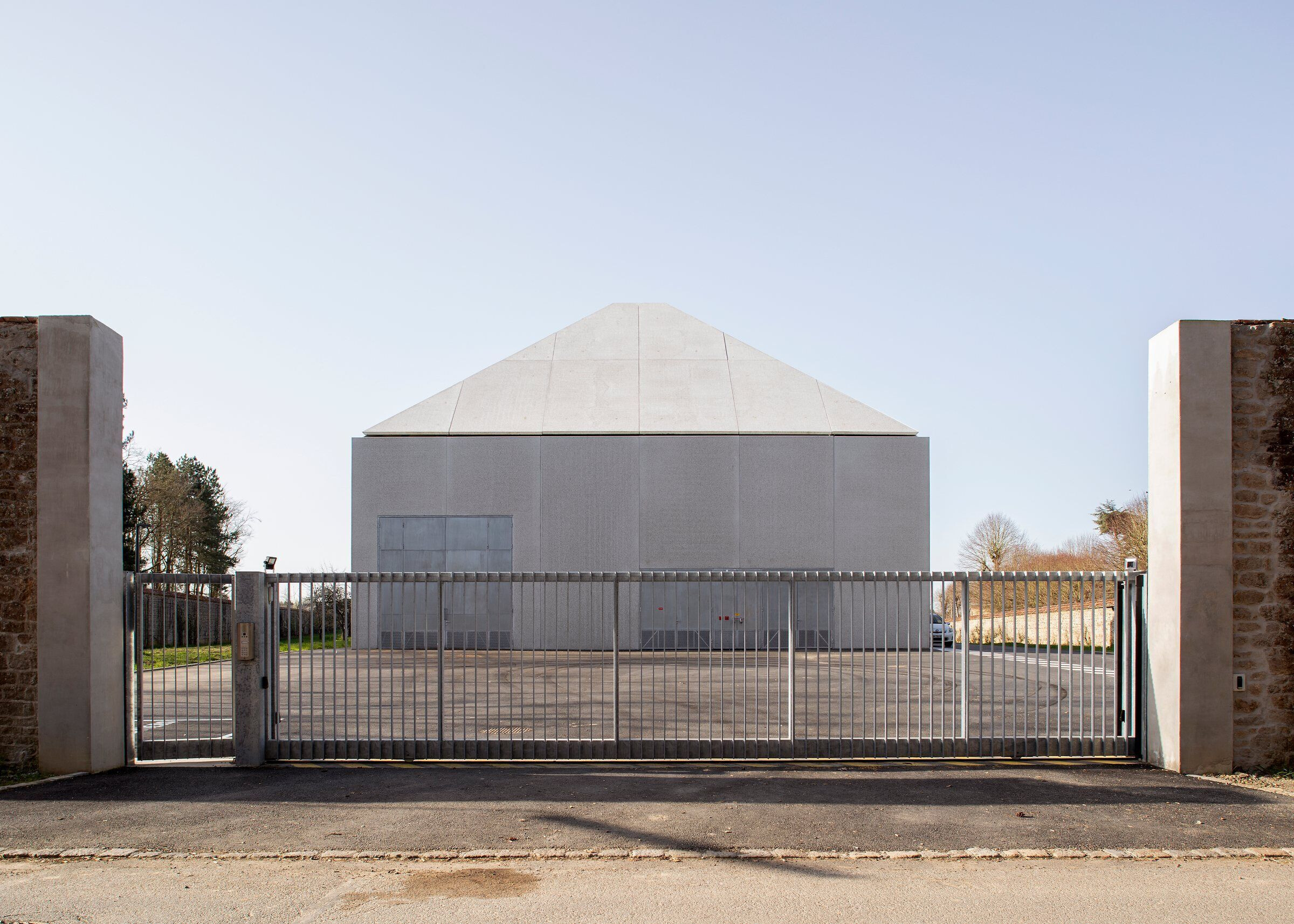 The siting of the building is in line with the Novitiate on the West-East axis and centered on the parcel on the North-South axis, thus lending an element of religious symbolism.