The aim of the project is the refurbishment of a housing apartment designed by Javier Goerlich. The proposal adapts itself to the needs of the new users and their particular way of life, something recurrent in the "España llena" urban dwellings. The project starts from an impeccable scheme, typical of Goerlich's architecture. A quiet project is proposed, in coherence with the existing house.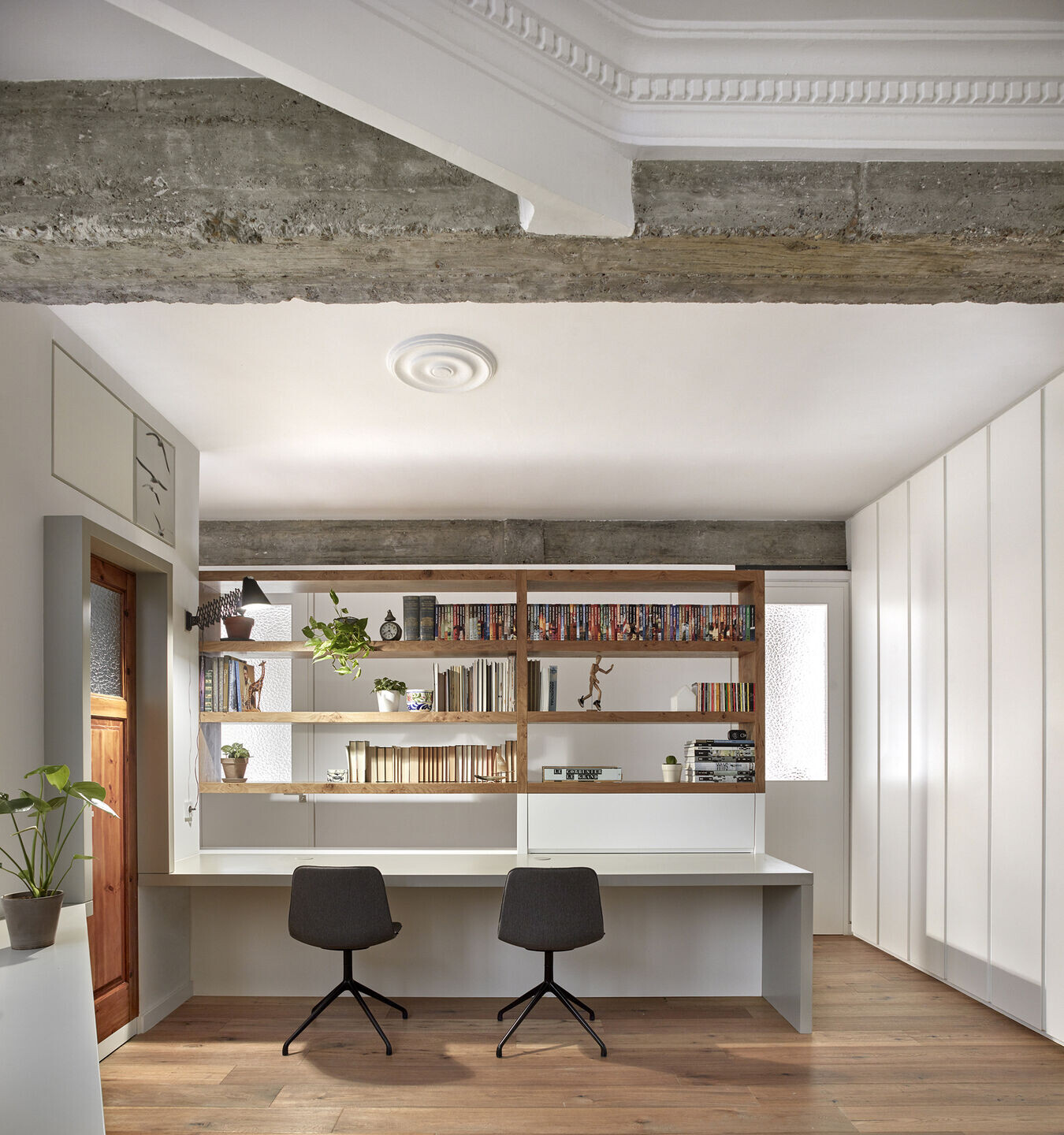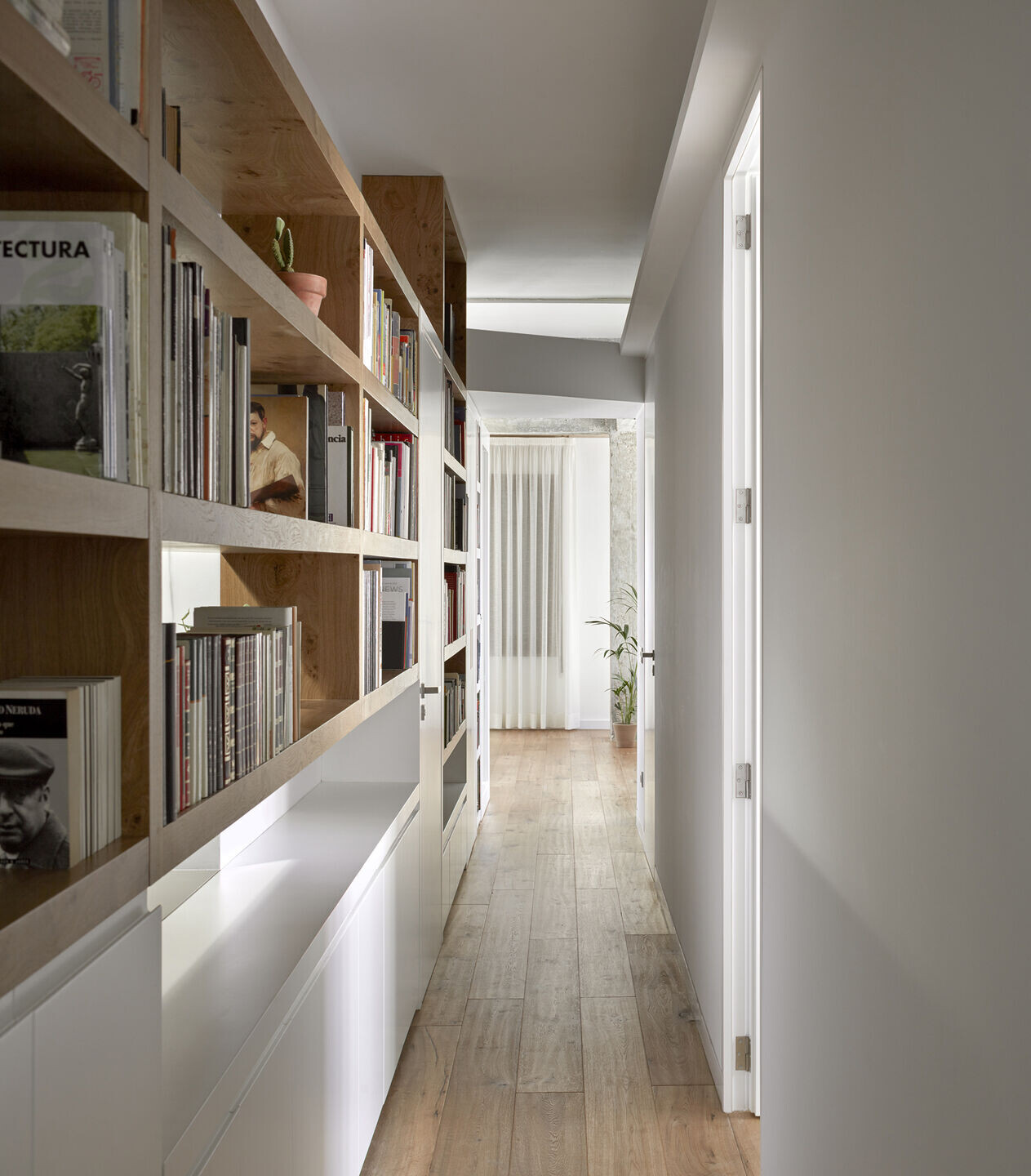 Anachronisms are pursued regarding the new ways of live. The hall and the small entrance room work together, functioning as a multipurpose space. In this space, a perimeter piece of furniture is generated, creating cohesion between the different elements in the space and allowing a real flexibility of use.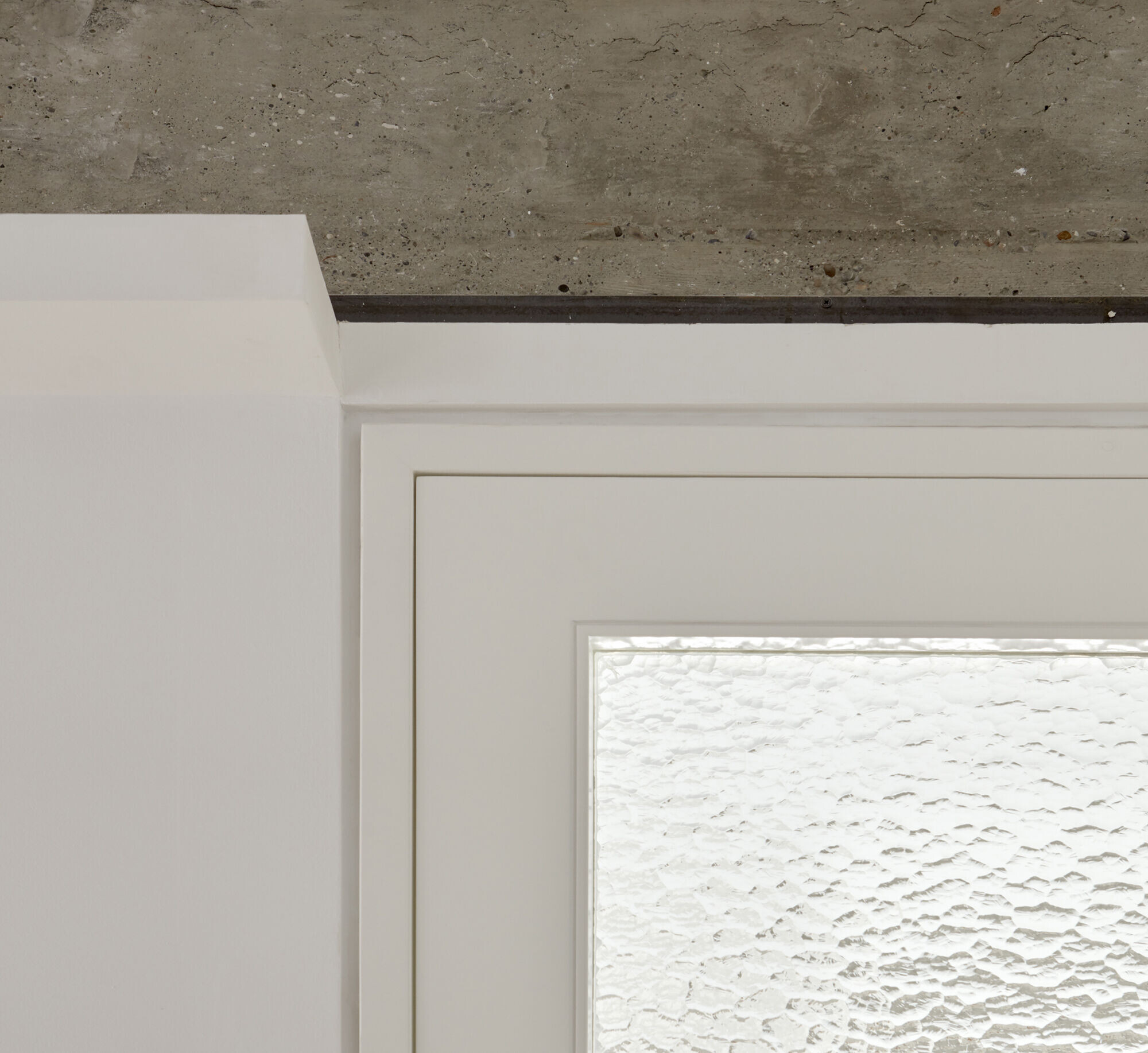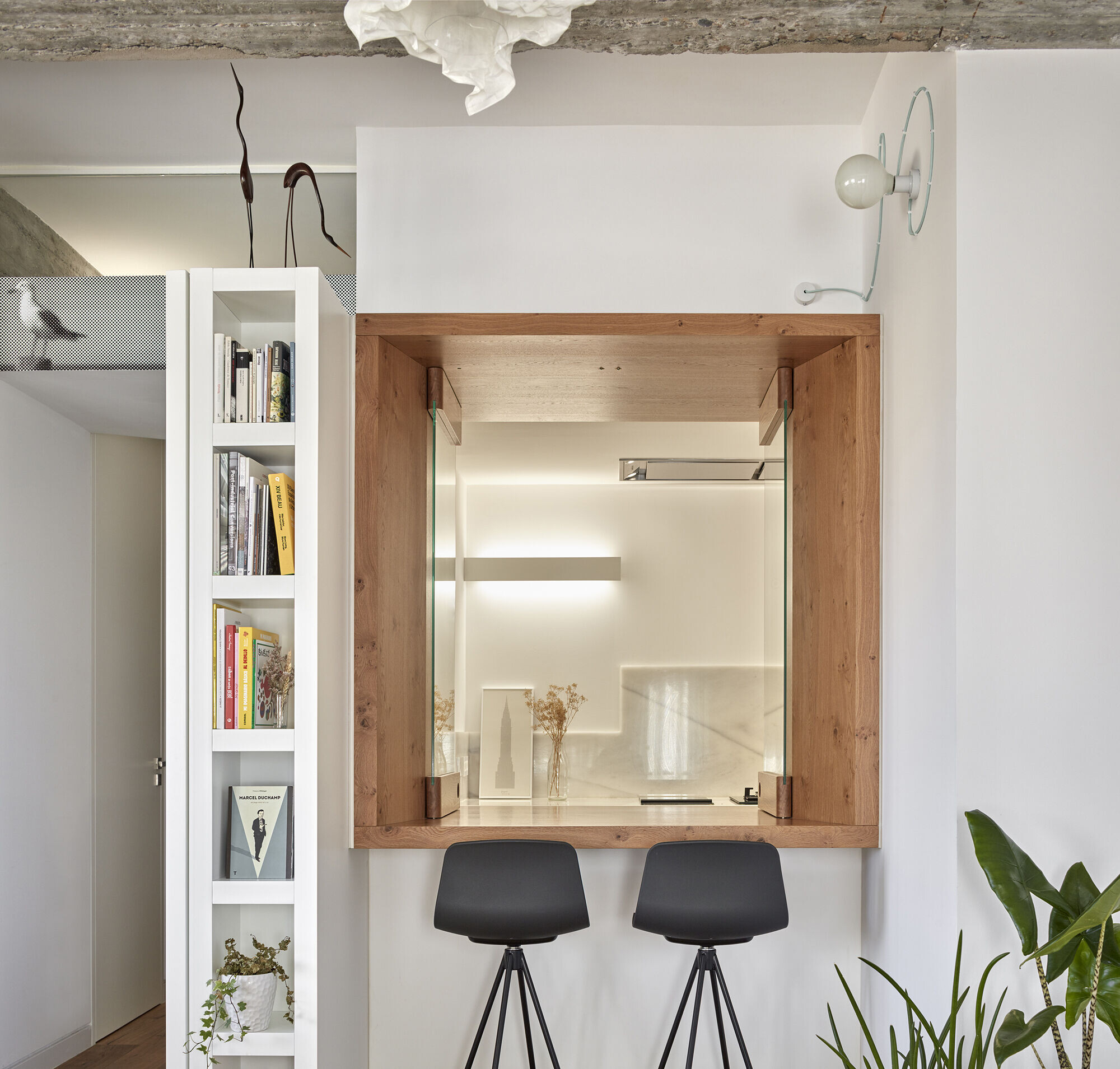 The character of the former corridor changes, generating a complex element that makes a transition between the multipurpose space and the rest of the house. It works as a container, as a bookcase and as a library.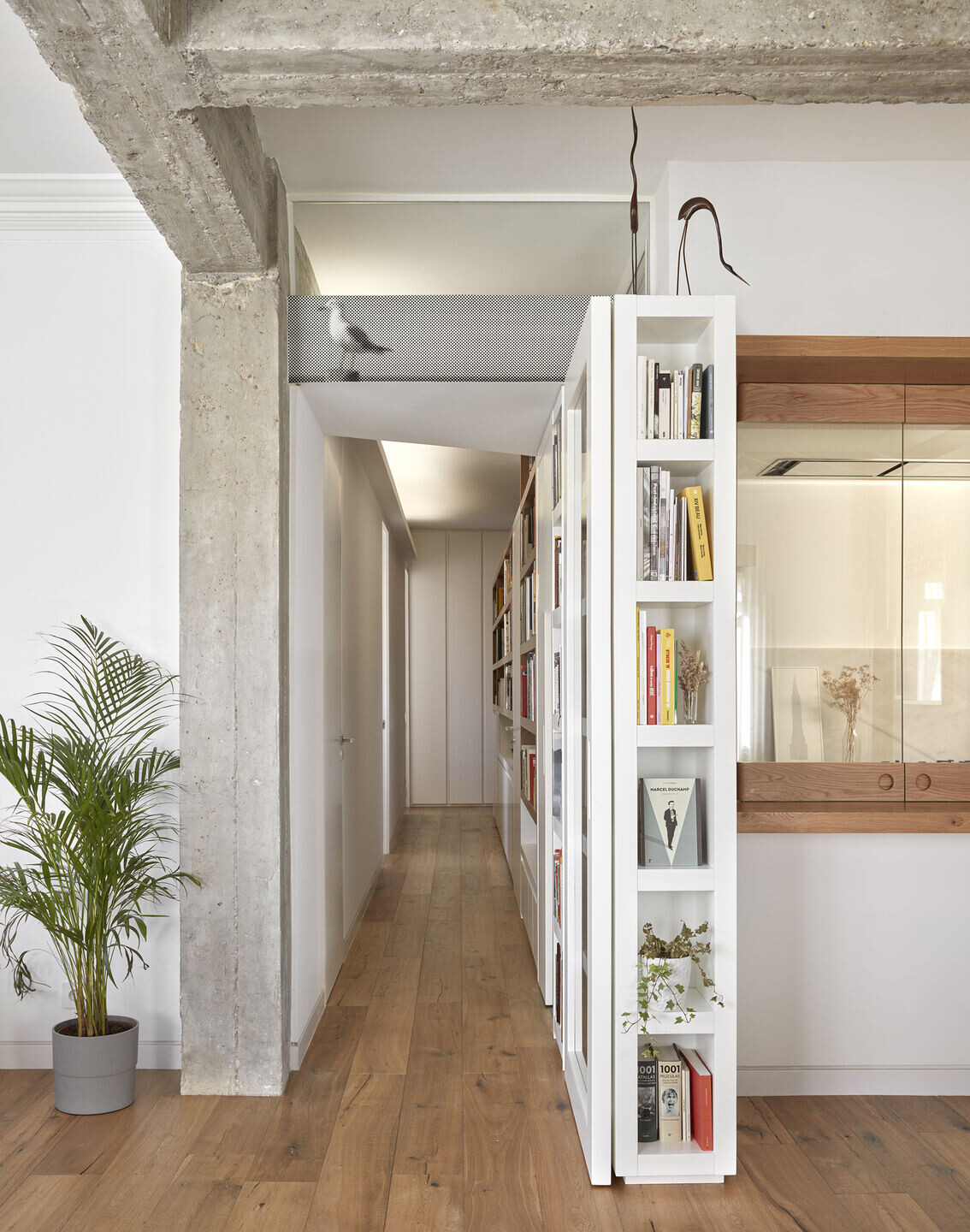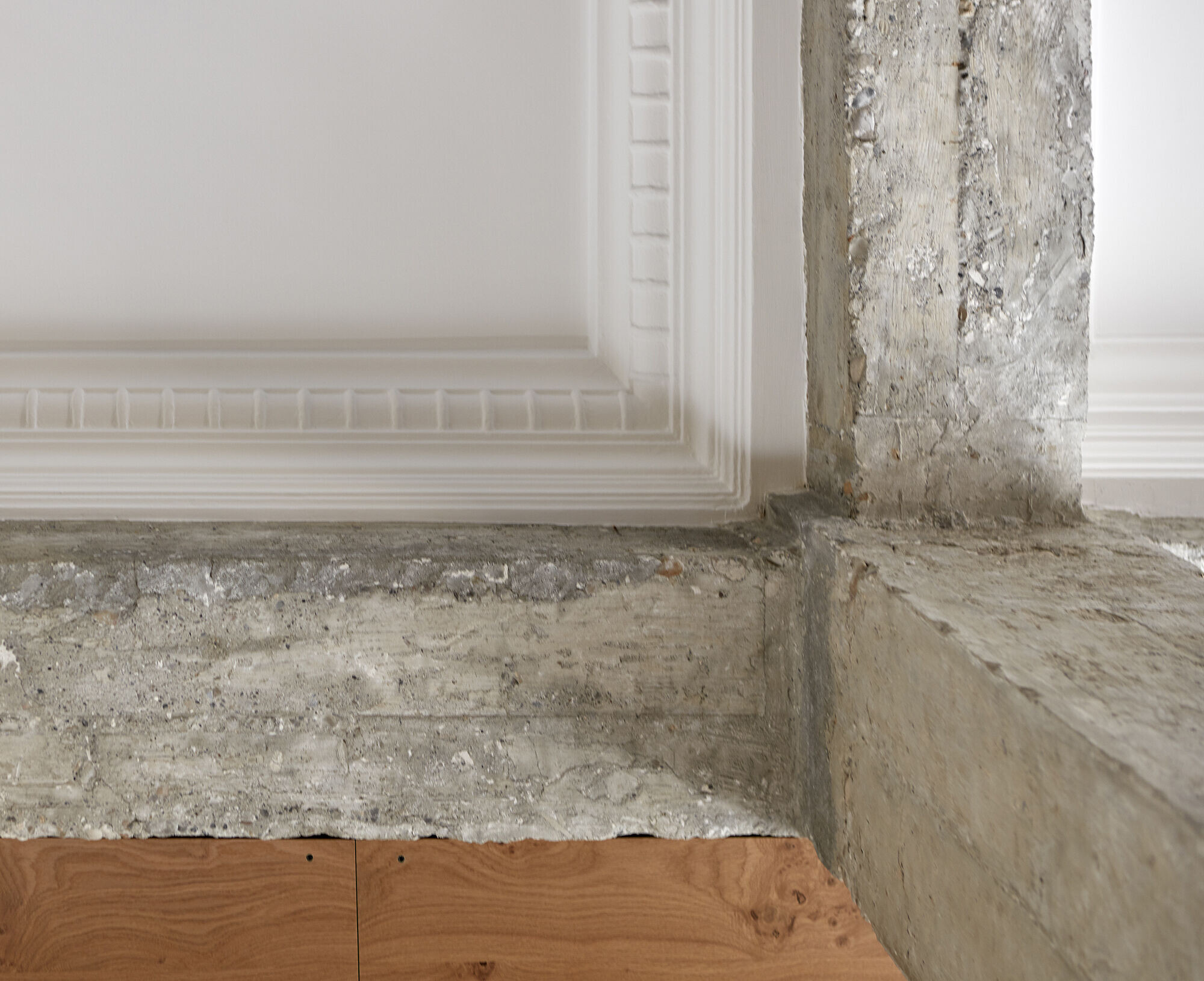 This housing apartment is one of the first concrete structure buildings in València. Due to its interest and spatial and structuring strenght, the concrete structure is completely visible, enriching the spaces. The original project used elaborate classic plaster moldings. This contradiction is understood as part of the building history and integrated into the project.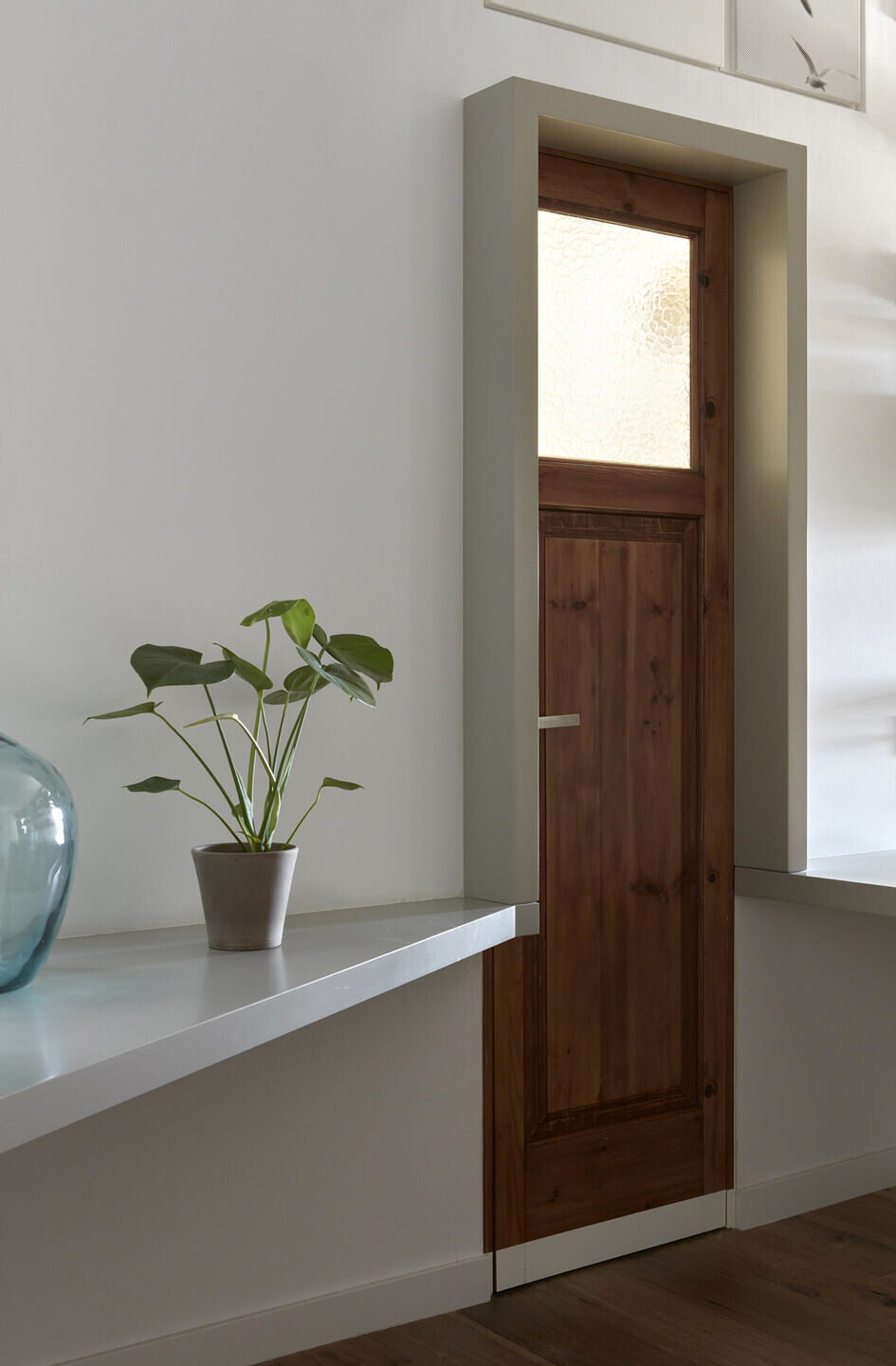 Facilities are integrated into the construction without reducing the apartment height, using the old blind gaps to guide the facilities and ducts. A threshold that compresses the space without interrupting its continuity is generated in the living room access.

Team:
Architects: CONTELL-MARTÍNEZ ARQUITECTOS
Photographer: Mariela Apollonio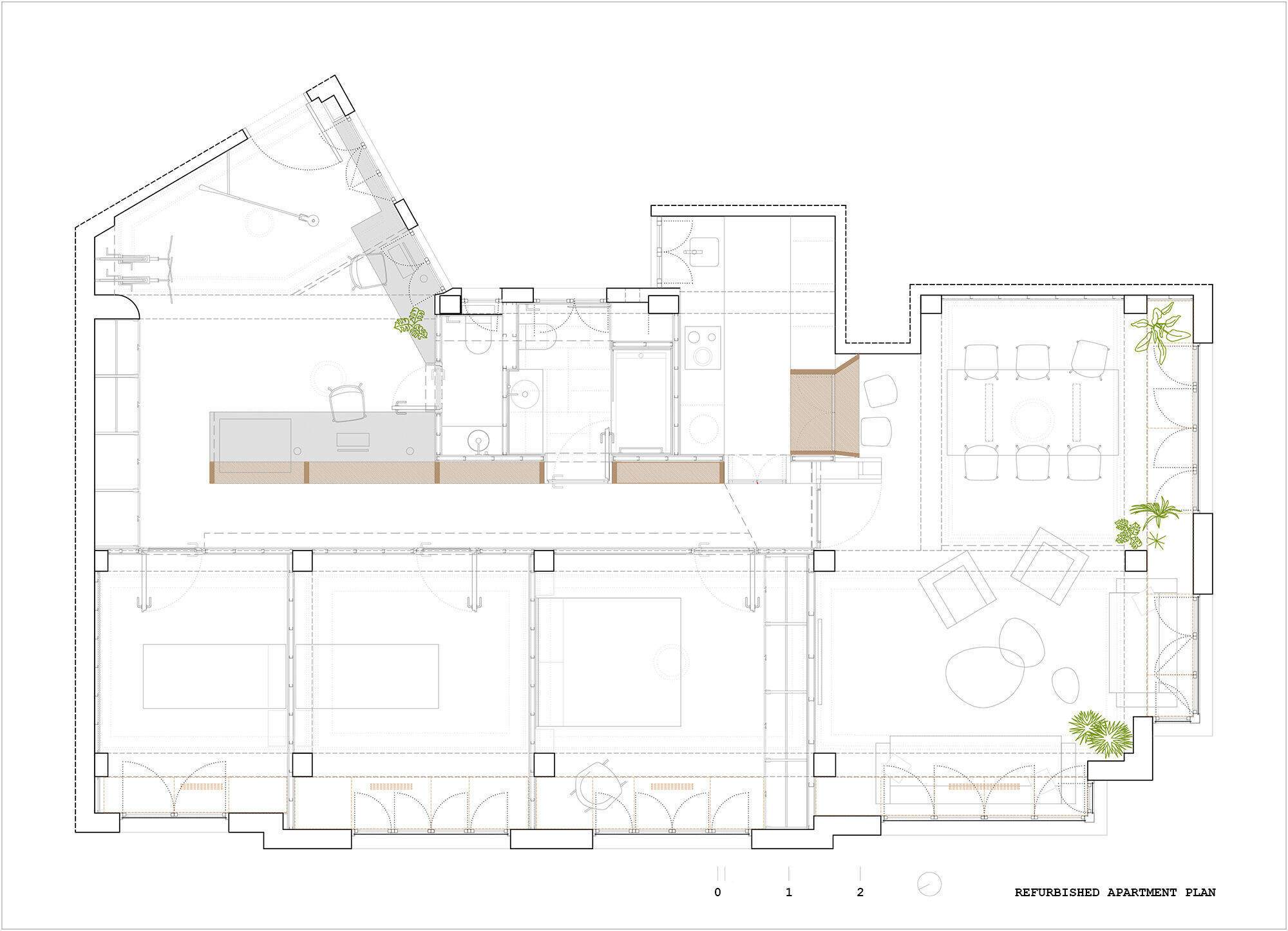 Materials Used:
Interior furniture: VICCARBE, INCLASS