'Homes For Hospitality' is a concept that describes a way of living that places people at its heart.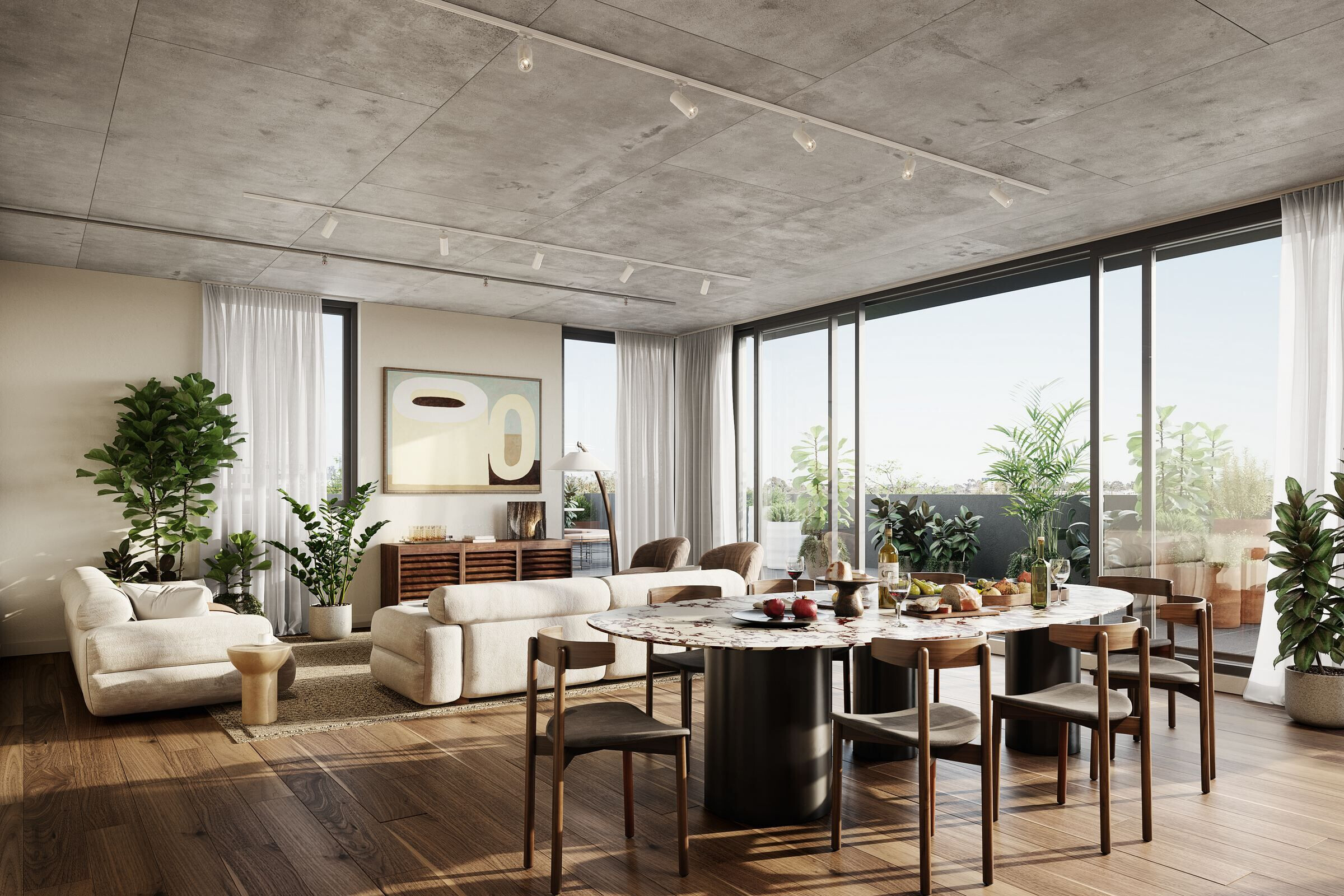 We drew upon our deep experience in creating spaces for hosting and for the rituals of sharing time and space, to imagine a design scheme that holds social interaction at its heart. Working with the project architects Fieldwork, each of the 44 apartments were individually envisaged around the idea that home is a space to invite people in and to be proud.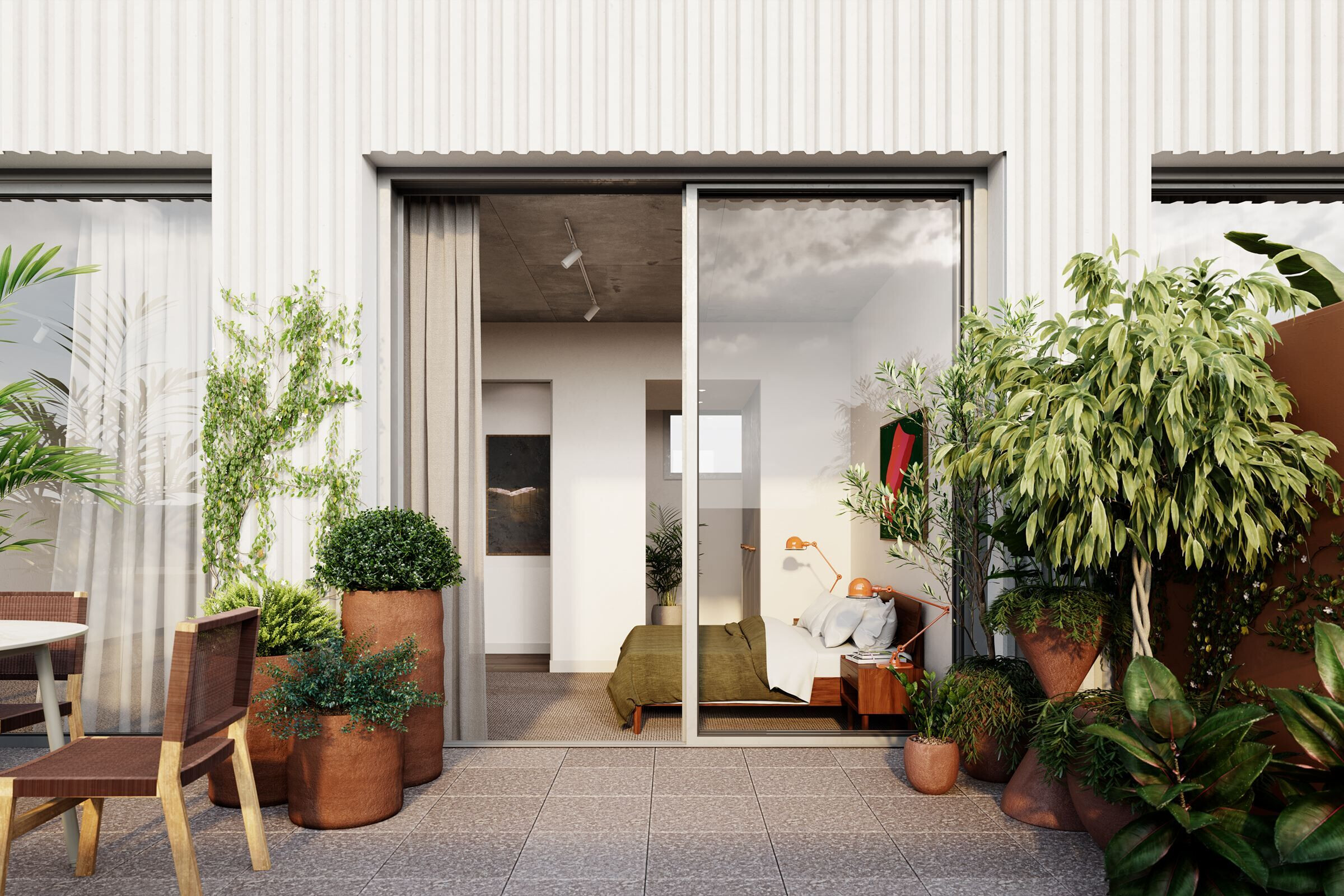 Celebrating the kitchen as the centre of gravity that anchors living and dining areas, the plan reinforces the Homes for Hospitality concept. Made from robust materials such as natural stone, engineered timber and stainless steel, the project has been crafted to celebrate the inherent quality and durability of each. Further hospitality cues shine through playful moments, including a folded polished steel 'chef's mirror' that connects the home-chef with their audience. The overall result adds dimension to the everyday and elevates the experience of inner urban apartment living – where design delivers quality of life.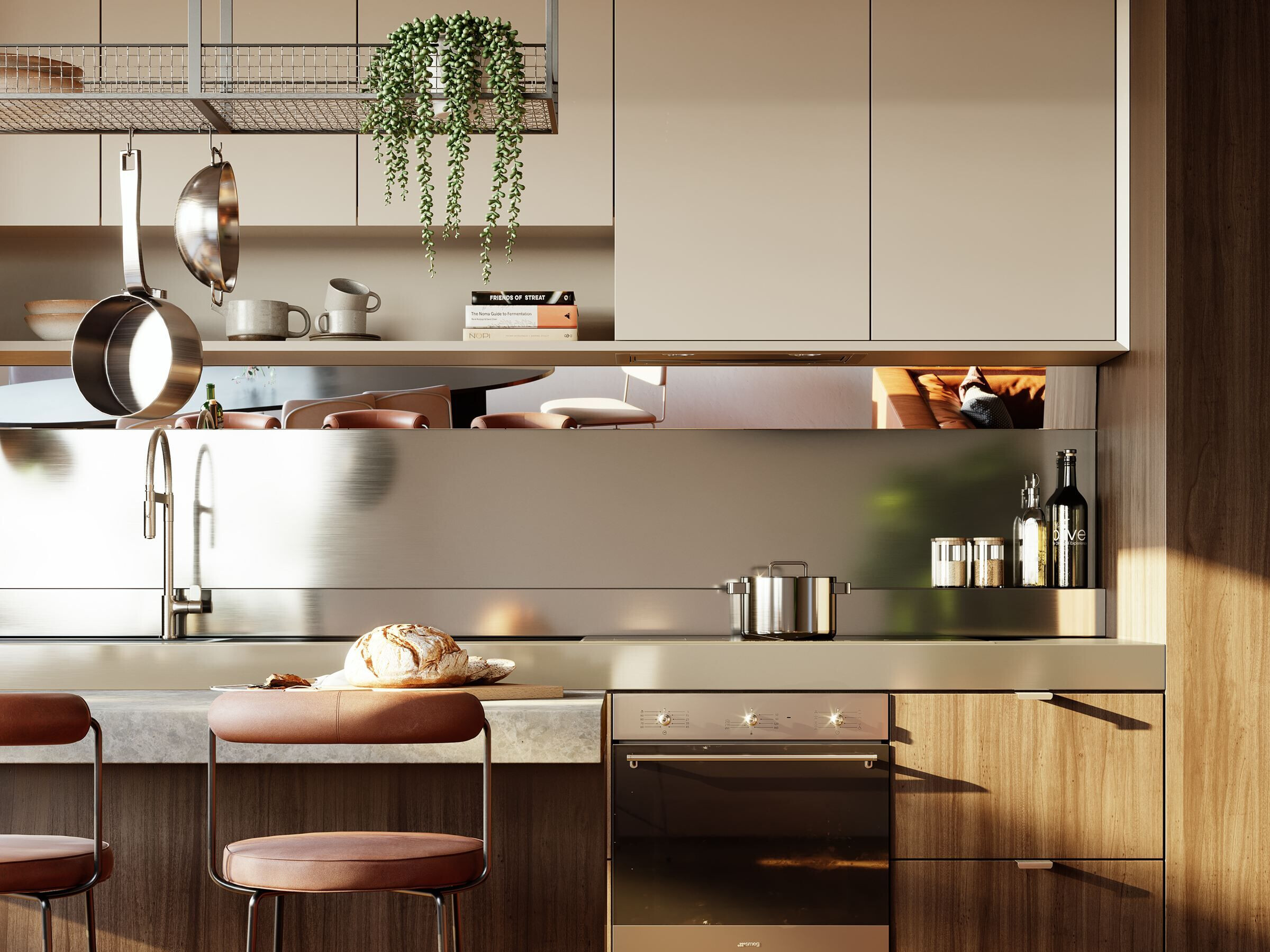 This convivial approach to living extends throughout the precinct, from the neatly concealed bar in the living room, through to the soft materials of bedrooms; colour and tactility of the bathrooms; and the landscaped communal rooftop. Together the collection of spaces brings a sense of belonging to this Lygon Street project.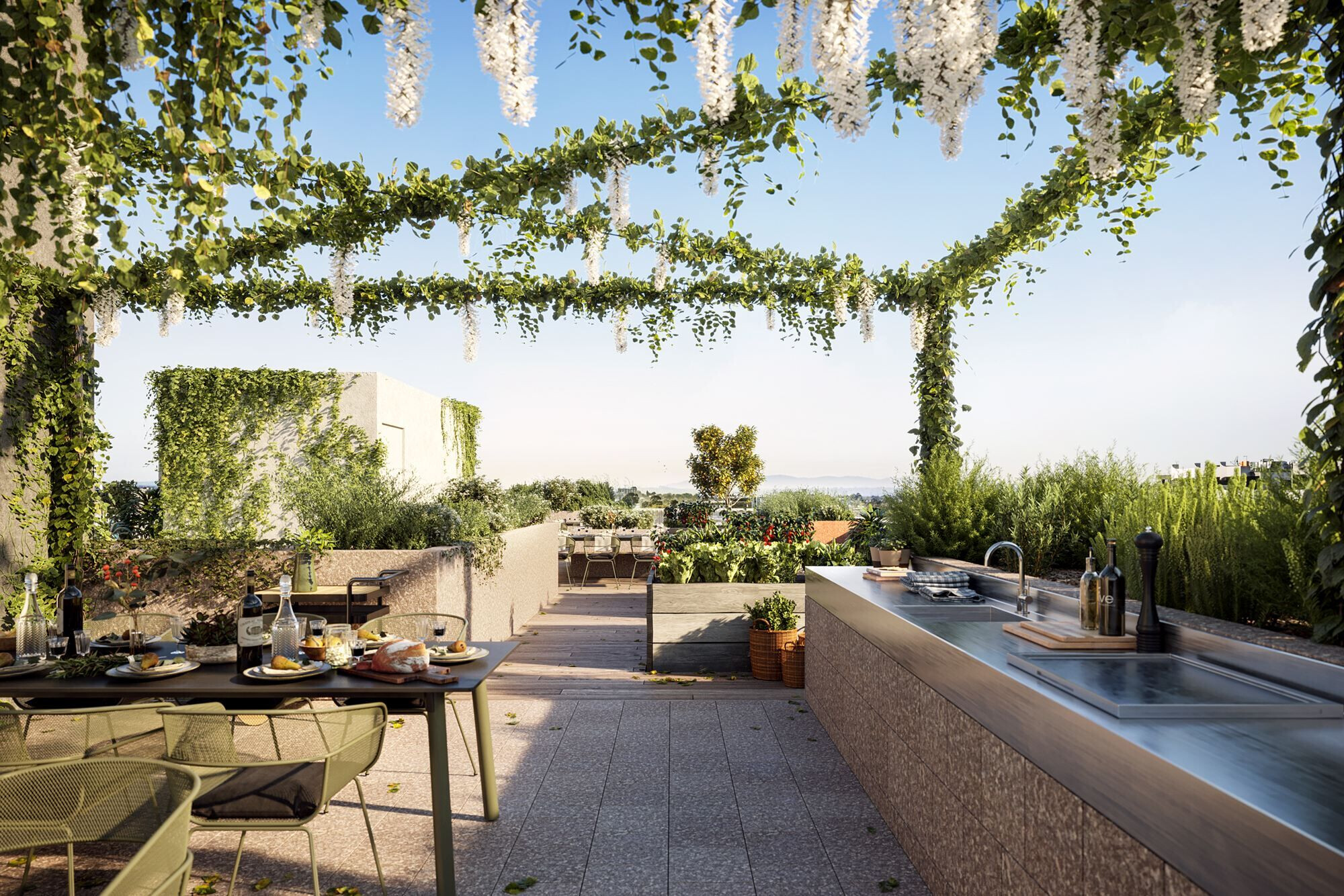 This joint project is the first and only multi-residential building to achieve Moreland Council's new Design Excellence Scorecard – an initiative that sets a new benchmark for sustainable development, aiming to improve the quality and liveability of medium and higher-density housing in the neighbourhood.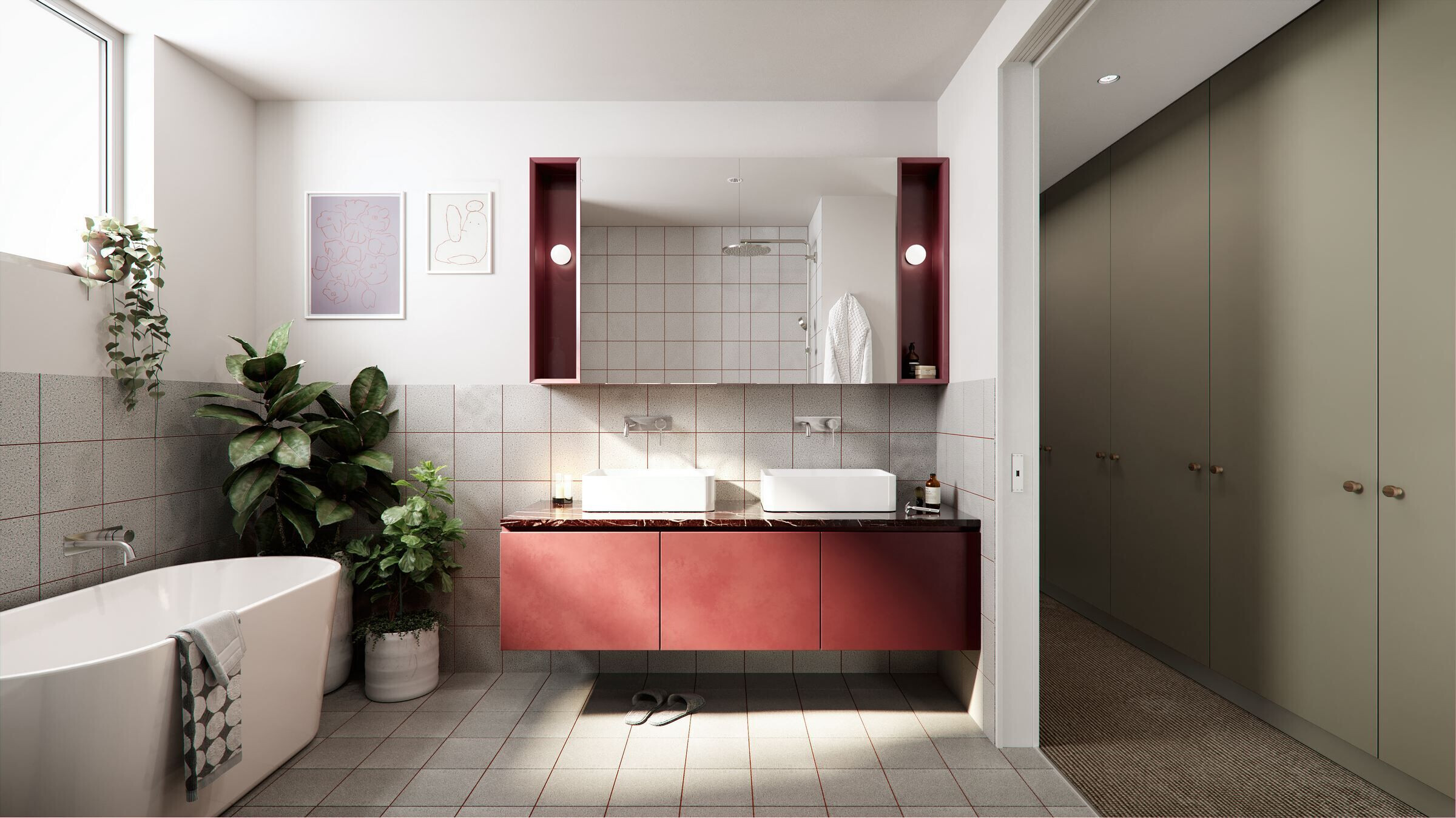 The Scorecard sets strict benchmarks in four key areas: building design and materials; environmentally sustainable design and building performance; building accessibility; and community benefit – all of which have been ticked by the building's robust and sensitive design, and utilities which use 100% renewable energy.
Material Used:
1. Joinery: Laminex
2. Paint: Dulux
3. Specialty Finish Render: Haymes
4. Stone: Signorino