La oficina de Cartier se enfrentaba a dos retos principales: en primer lugar, expresar la legendaria historia de belleza y artesanía de la marca y, en segundo lugar, inspirar al personal para que entienda mejor el mundo del lujo en el que opera Cartier y que destilan sus boutiques.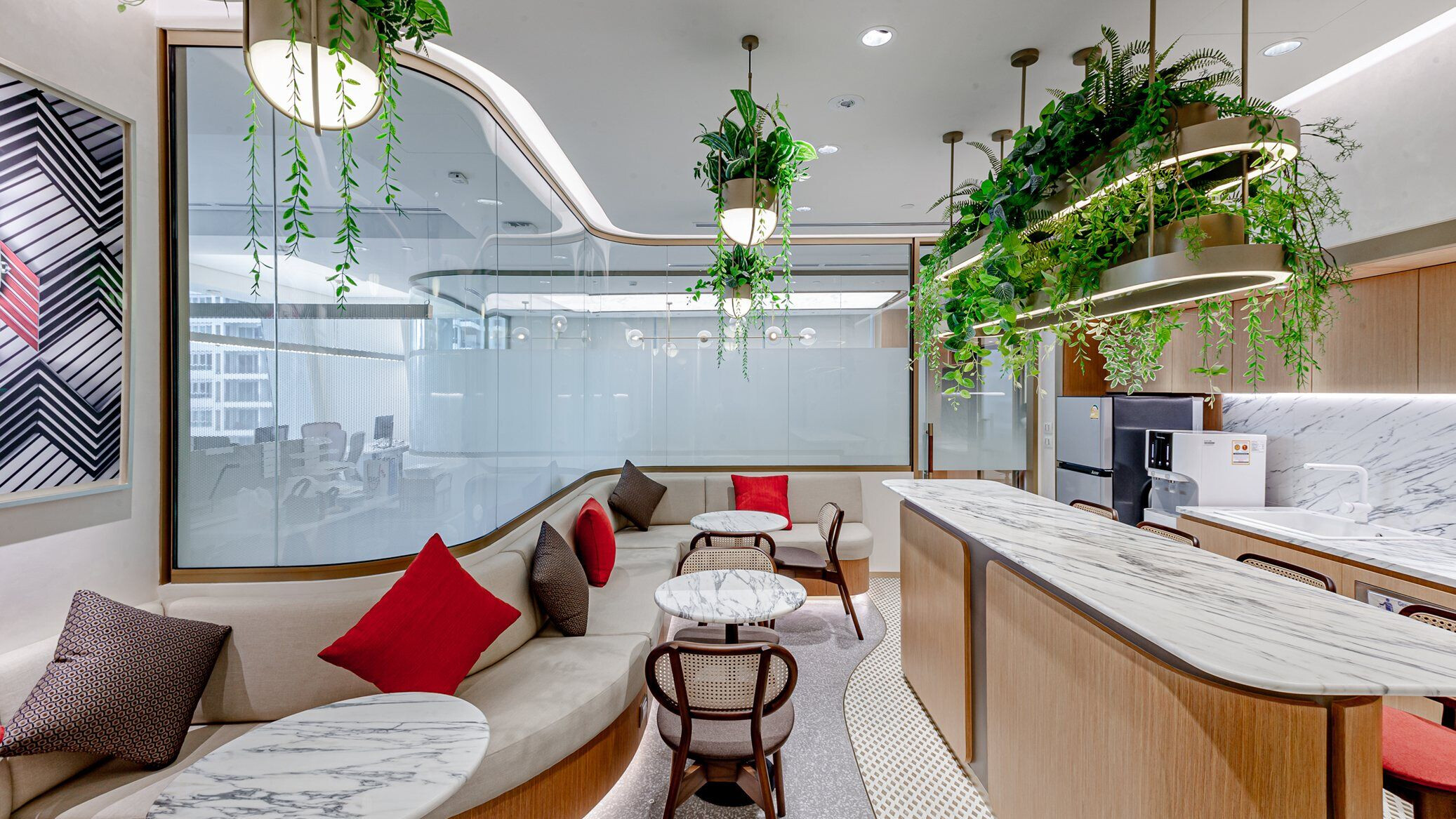 La época del Art Decó, que fue un periodo determinante para Cartier, inspiró la creación de las graciosas curvas y los elegantes toques que caracterizan este espacio. La alfombra personalizada presenta un patrón fluido que se desplaza por toda la oficina; una paleta de colores pálidos sirve de telón de fondo a la icónica pantera de Cartier que da el toque final.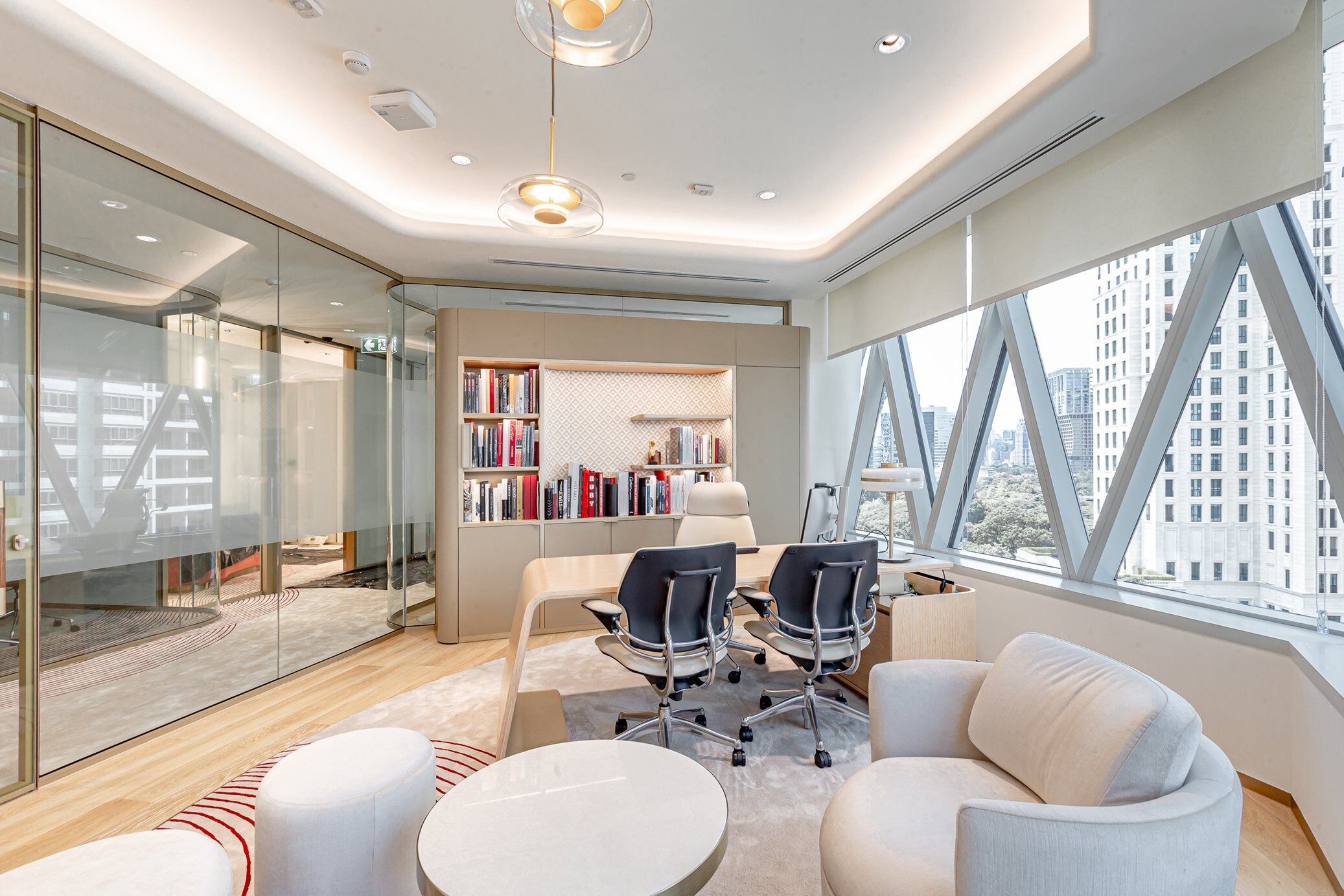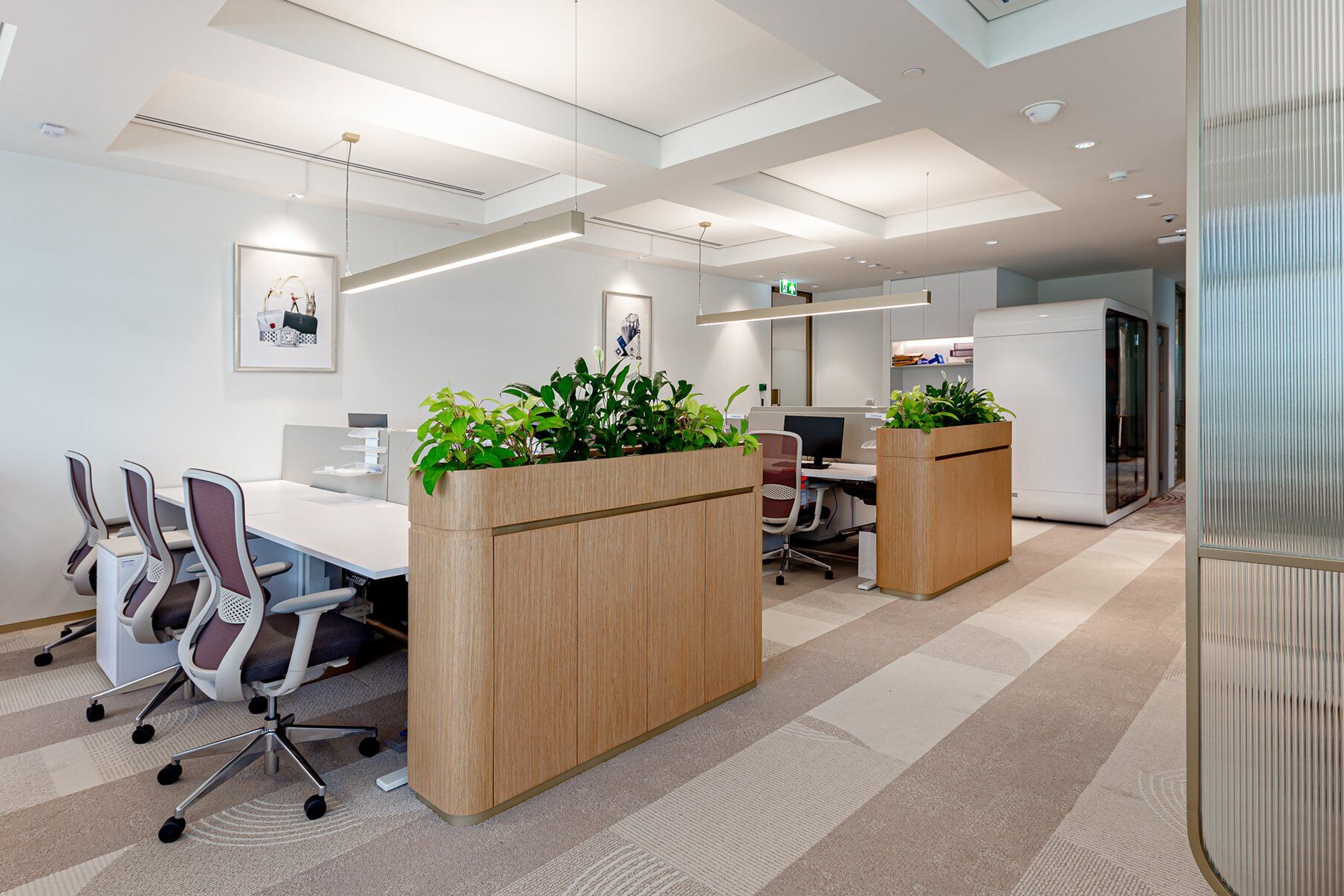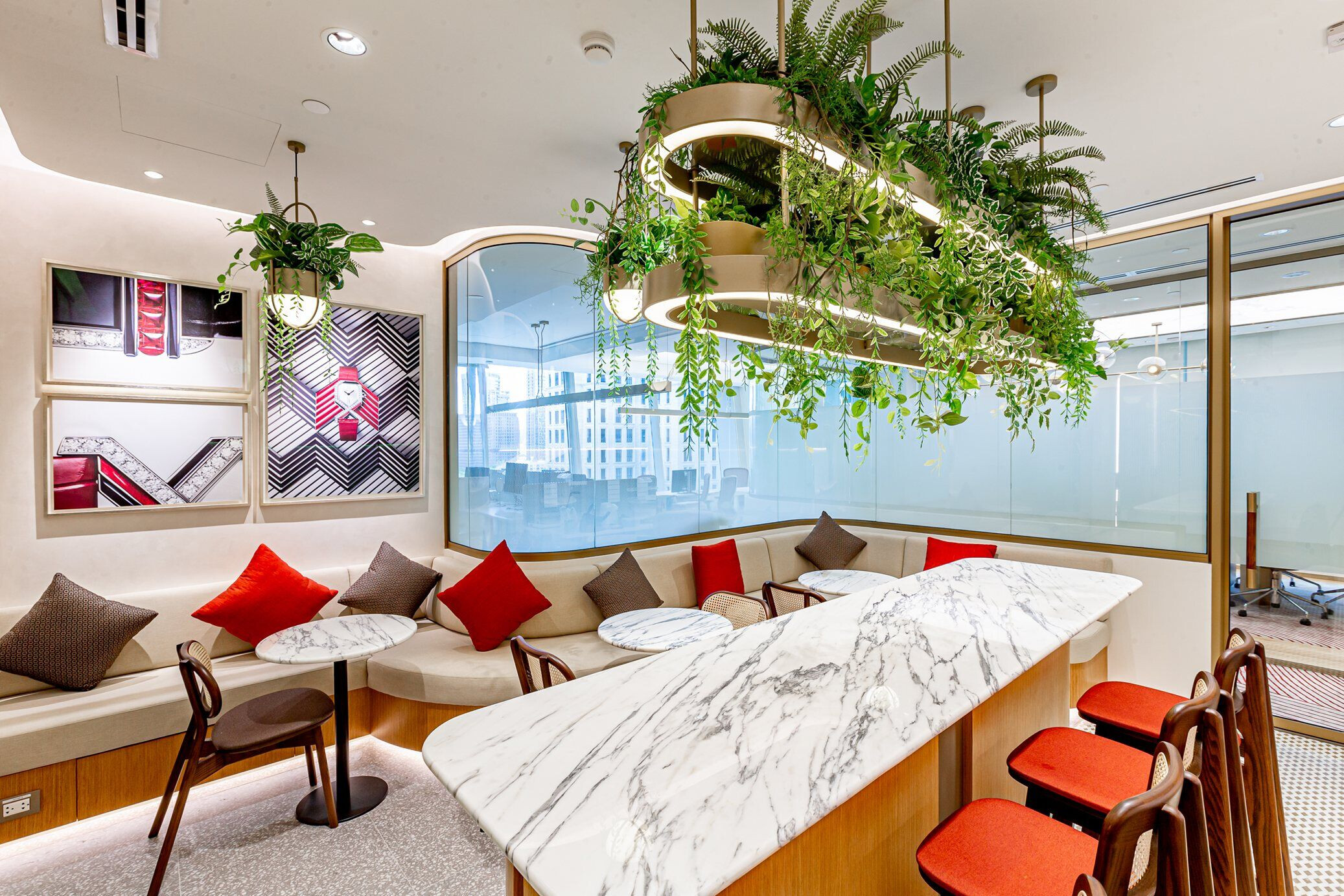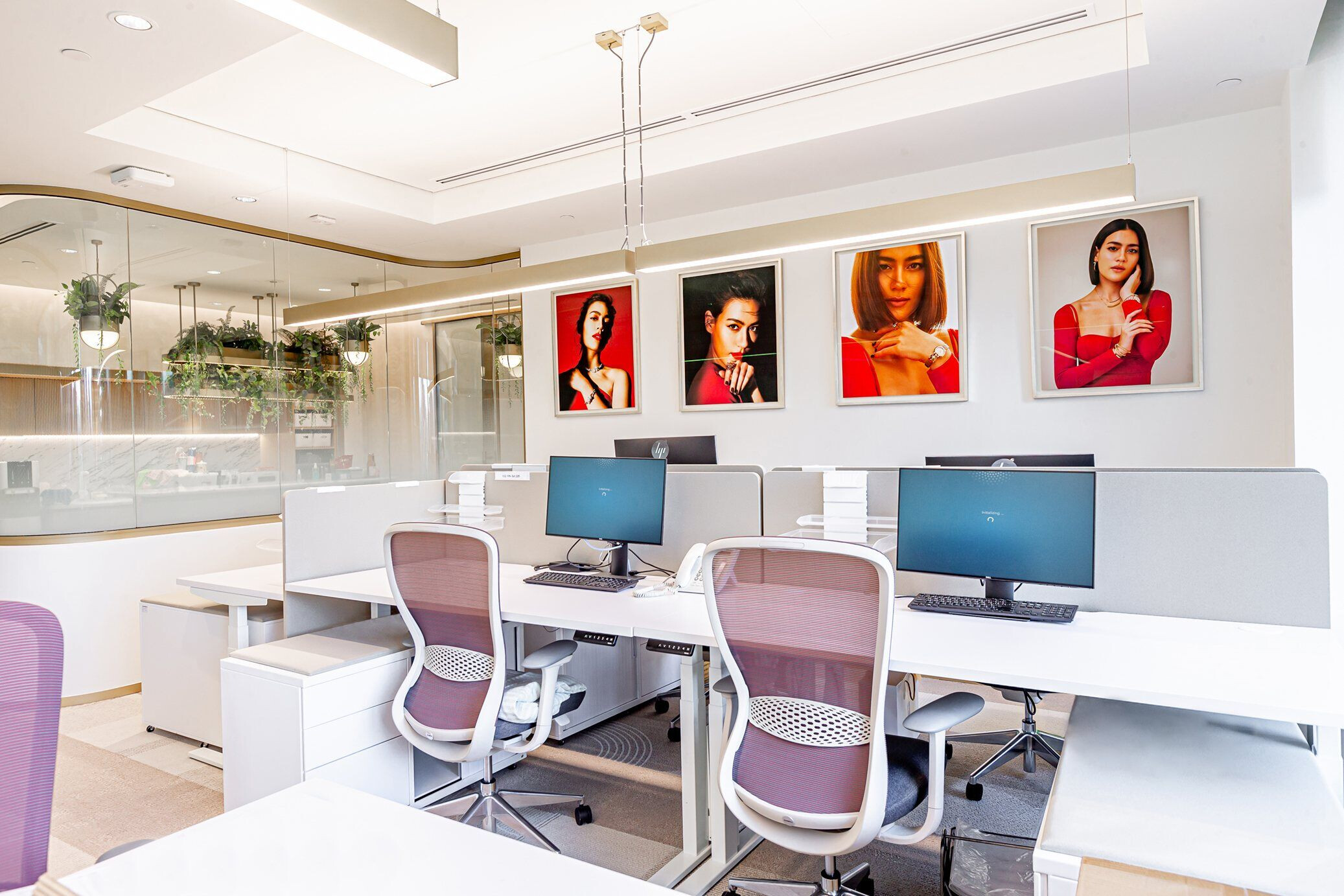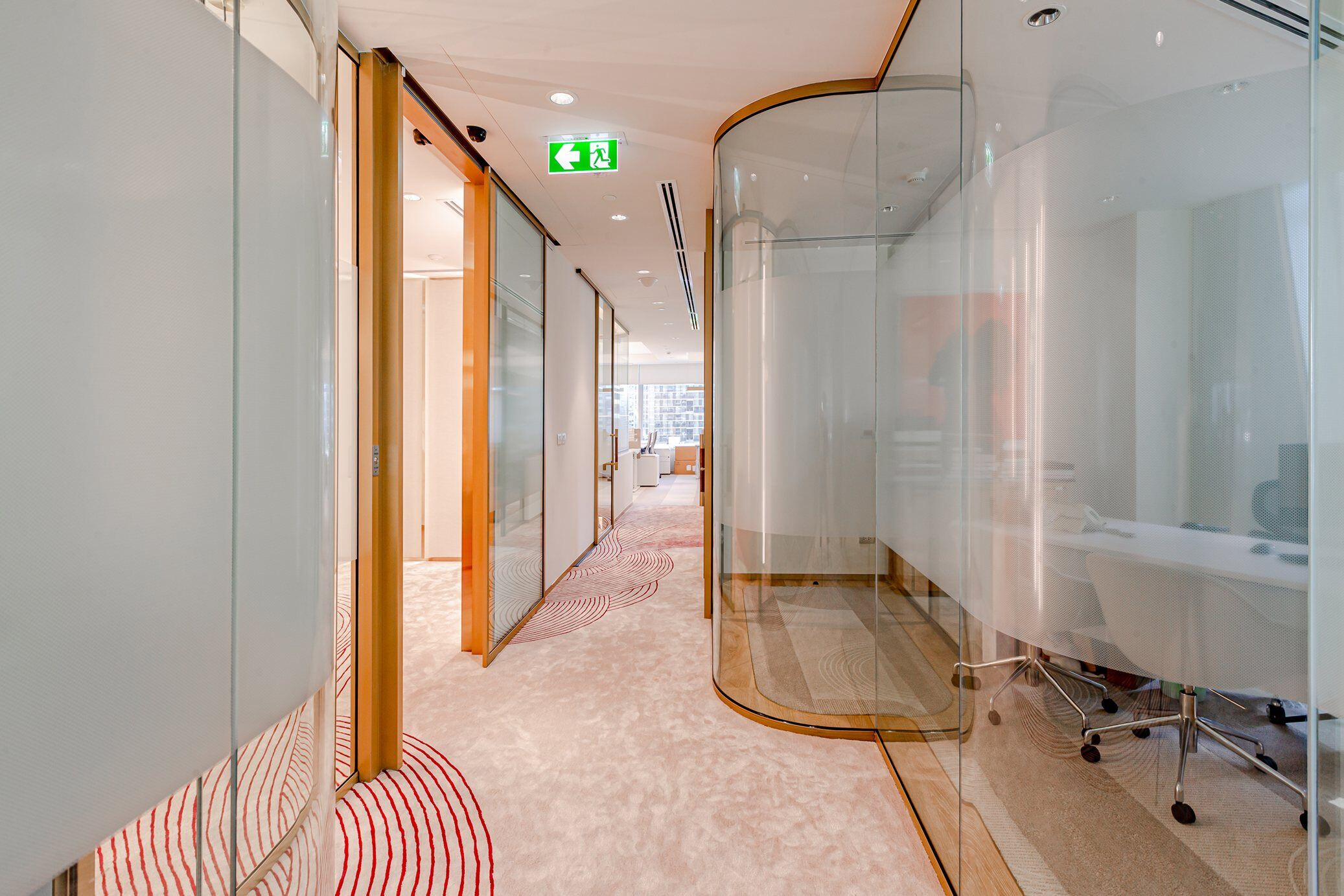 Materiales utilizados:
Flooring:
1. Custom carpet tiles - Interface
2. Custom carpet - Asian Flooring Co., Ltd.
3. Tiles - G.L. & R. Taps and Tiles Co., Ltd.
4. Mosaic - Sonite Innovative Surfaces Co., Ltd.
5. Engineering wood - Wooden Thailand
Lighting:
1. Lighting - Illuspace (Thailand) Co., Ltd.
2. Decorative lighting - The Inspire Design Co., Ltd.
3. Decorative lighting - Lounge Lovers Lighting Nathapin Trading Co.,Ltd
4. Special materials and finishes
5. Amourcoat - Tanyarin Decoration
6. Marble work - T-Plus Marketing
Furniture:
1. Workstation - Salotto
2. Task chairs - Zenith, Humanscale, Herman Miller, Haworth
3. Loose furniture - Norse Republics
4. System furniture & Custom tables - Practika Co., Ltd.
5. System furniture - Kokuyo International (Thailand) Co., Ltd.
6. Custom loose furniture - Qualifine Furniture Co., Ltd.
7. Loose furniture - Podium Home Center Co., Ltd.