Located inside an historical building dated from the early decades of '900, situated in the Libertà neighbourhood of Palermo, G Residence presents a longitudinally-developing floorplan, in which spaces are paced by load-bearing walls and maintain tight partition.
The project's specific interventions allowed for the connection of the living room and kitchen through a monochrome passage that seems dug out from the wall.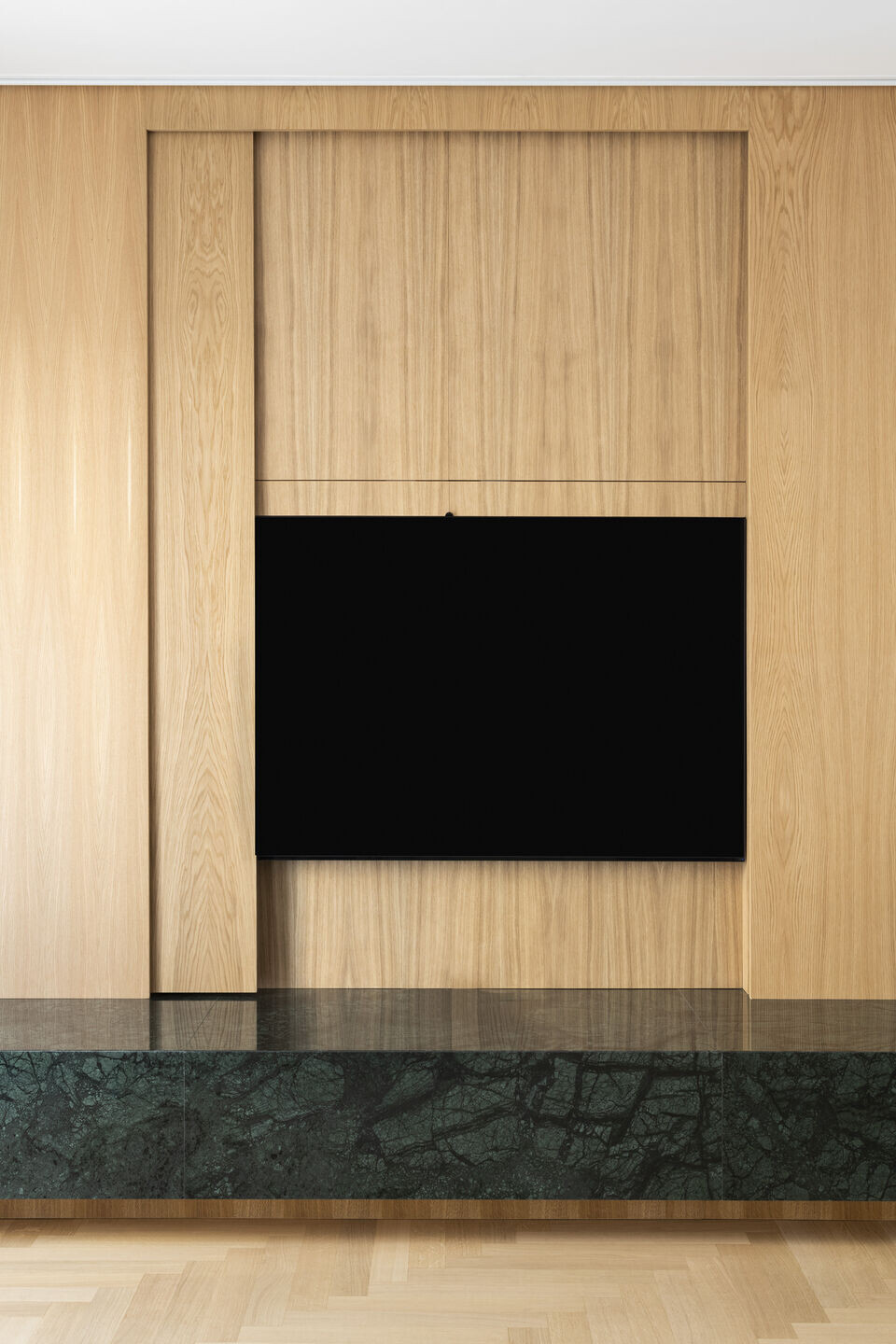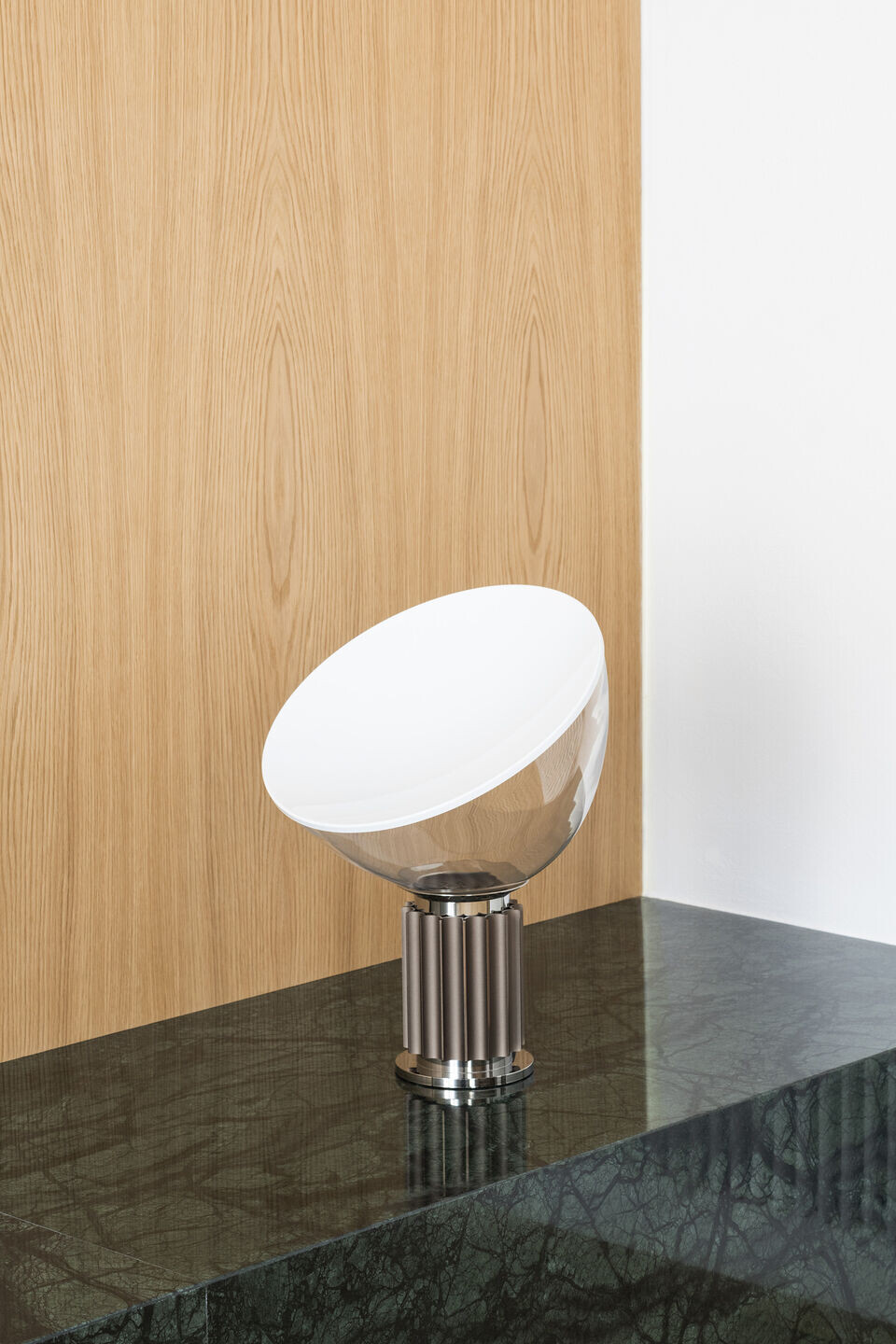 Opposite to the idea of the digging, the long sides of the living room retain the purity of fine-grained plastered surfaces. The short sides, on one hand, are lined and defined by furniture serving the dining table, on the other, by a bench in Guatemala marble and a sliding wood paneling. The Guatemala marble is also present in the triangular holders of the table made of a transparent glass plate.
In the @FENIX grey kitchen, in chromatic concordance with the resin flooring and the walls, other two materials emerge: the white Carrara marble of the kitchen island and the oak of the wine cellar.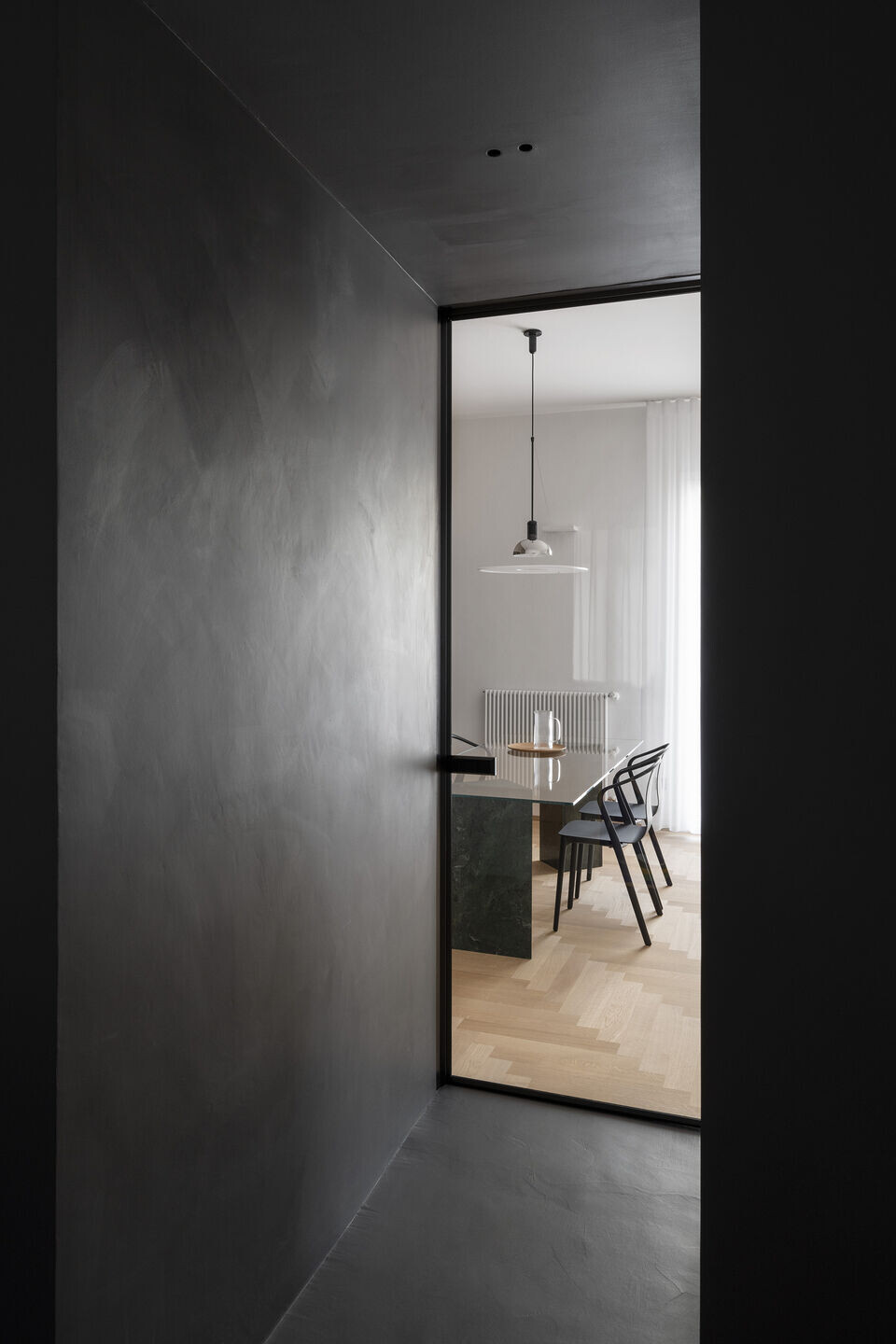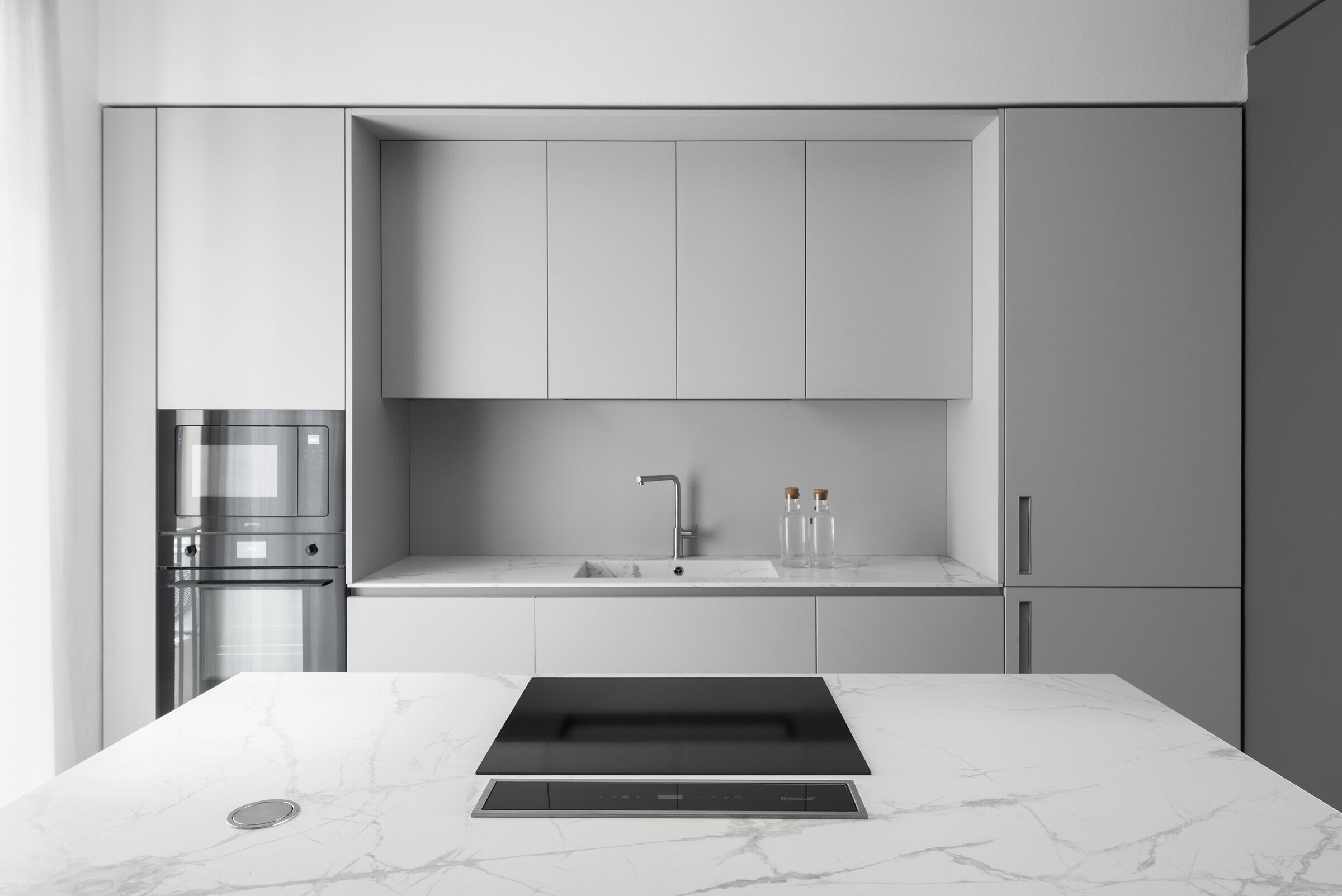 The oak wood paneling on the wall hosts the wine cellar in its deepest point. The changing of materials draws to the night zone and leads to a narrow corridor on which flush doors of the rooms are alternated.
The neutral tones and cool colours, such as grey and white, are counterbalanced by wood of the flooring and the fixed furnitures. The resulting chromatic balance is interrupted only by the green of the Guatemala marble.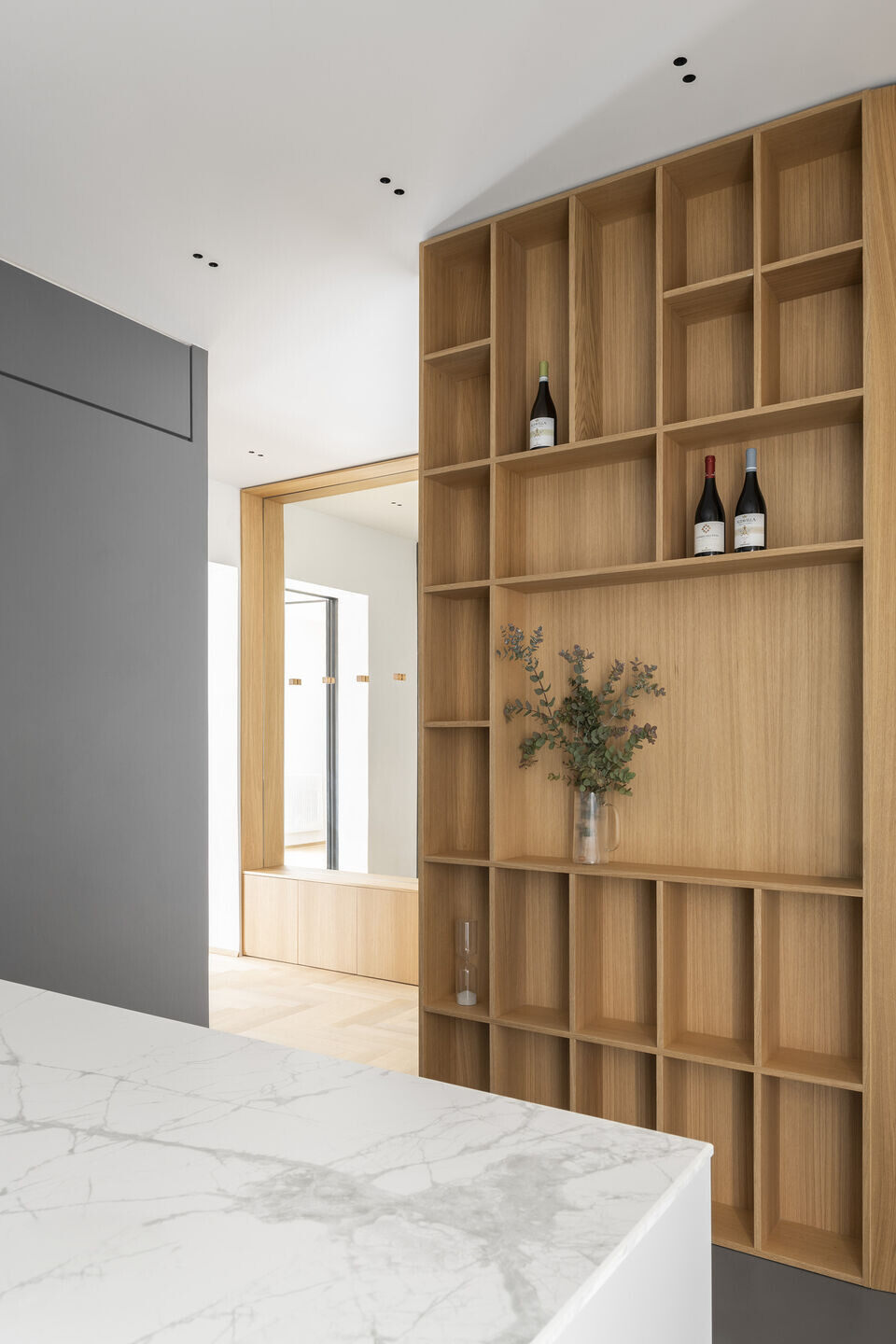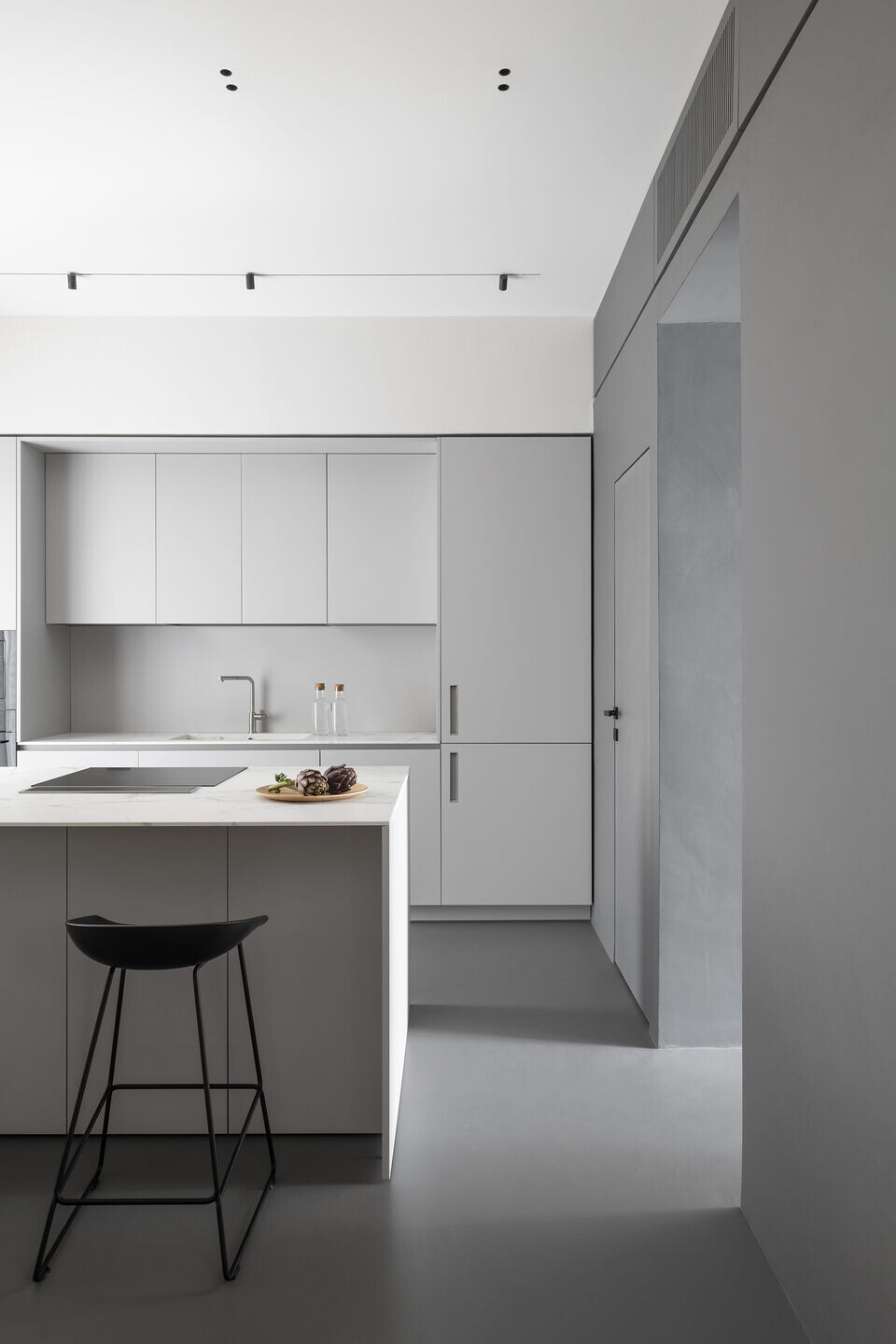 Team:
Architect: ALVA architetti
Photography: Federico Villa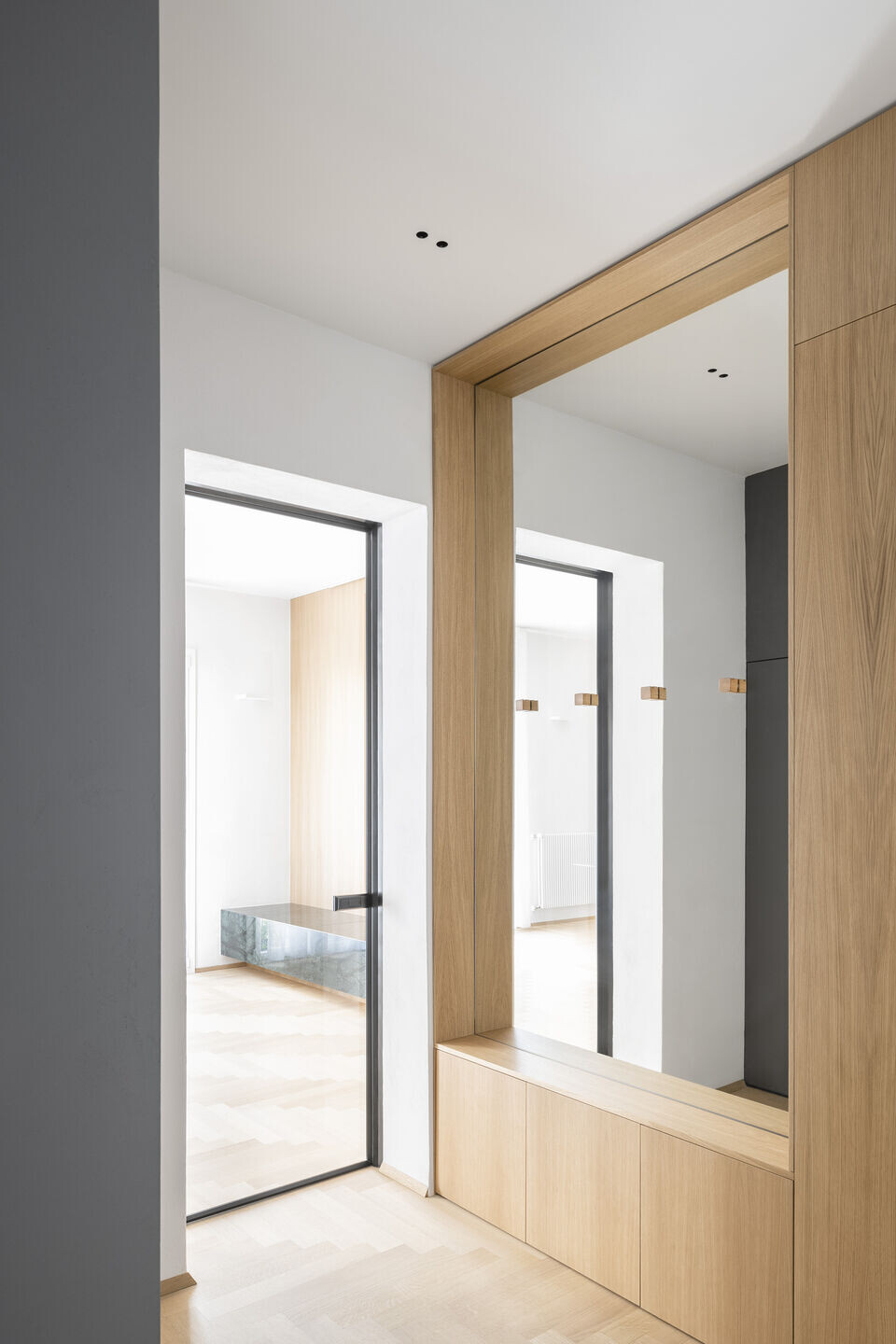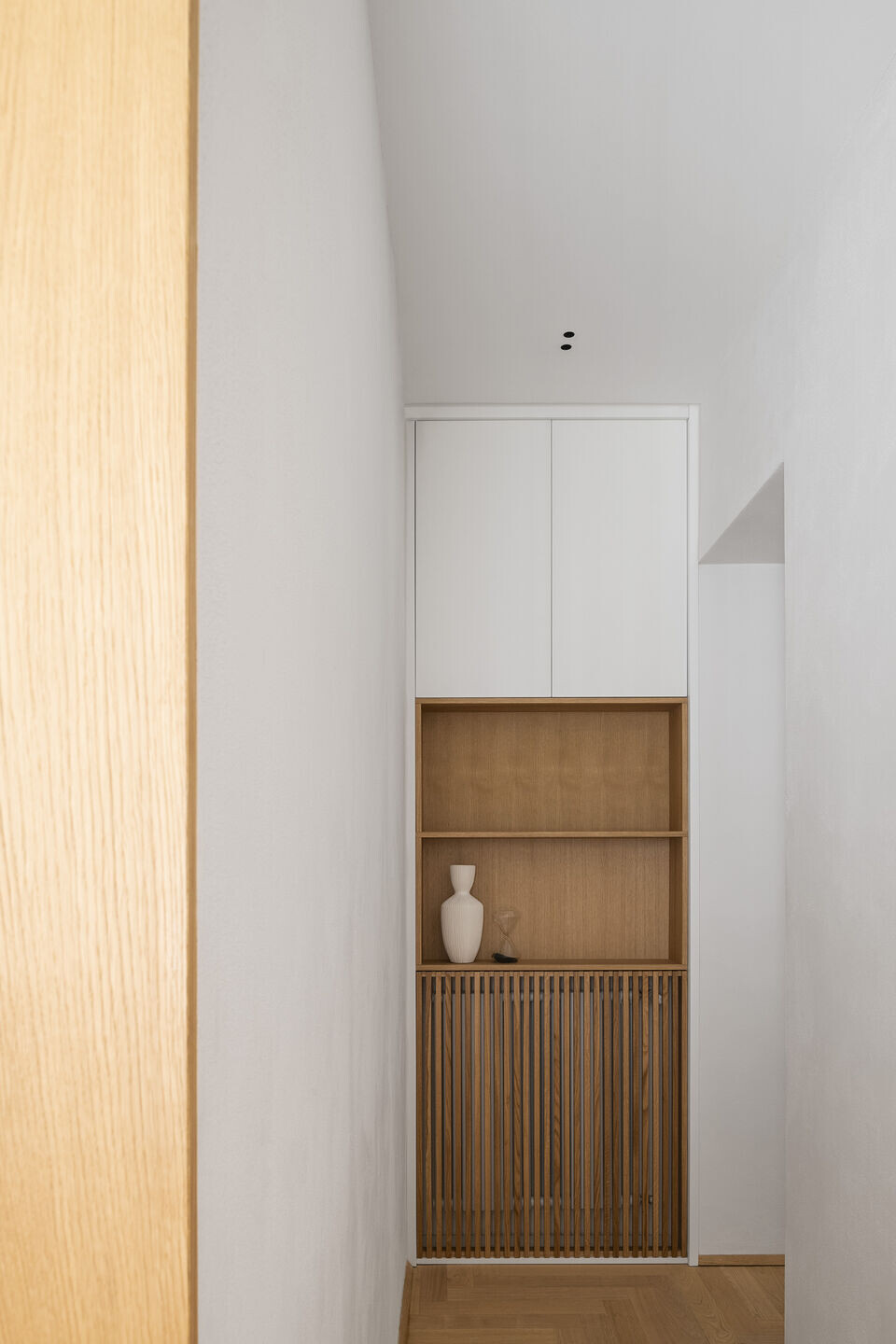 Materal Used:
1. Flooring: Listone Giordano parquet
2. Doors: G-LIKE Garofoli
3. Windows: Oknoplast
4. Roofing: Kerakoll_decor paint
5. Interior lighting: Taccia Flos, Arrangement Flos, Light shadow pro flos, Frisbi Flos, Regolo Flos
6. Interior furniture: Fynn Minotti, Belleville Molteni, Modulnova kitchen, CRISTINA faucets, HAY stool