Originally constructed in 1915 and later expanded in 1949, the former Kress Department Store resides in the heart of downtown San Antonio as a contributing structure to the Main & Military Plaza Historic District. Prior to this project, the building had become a shell of its former self, and a stain on a community that is currently on the rise, thanks to private and public investment.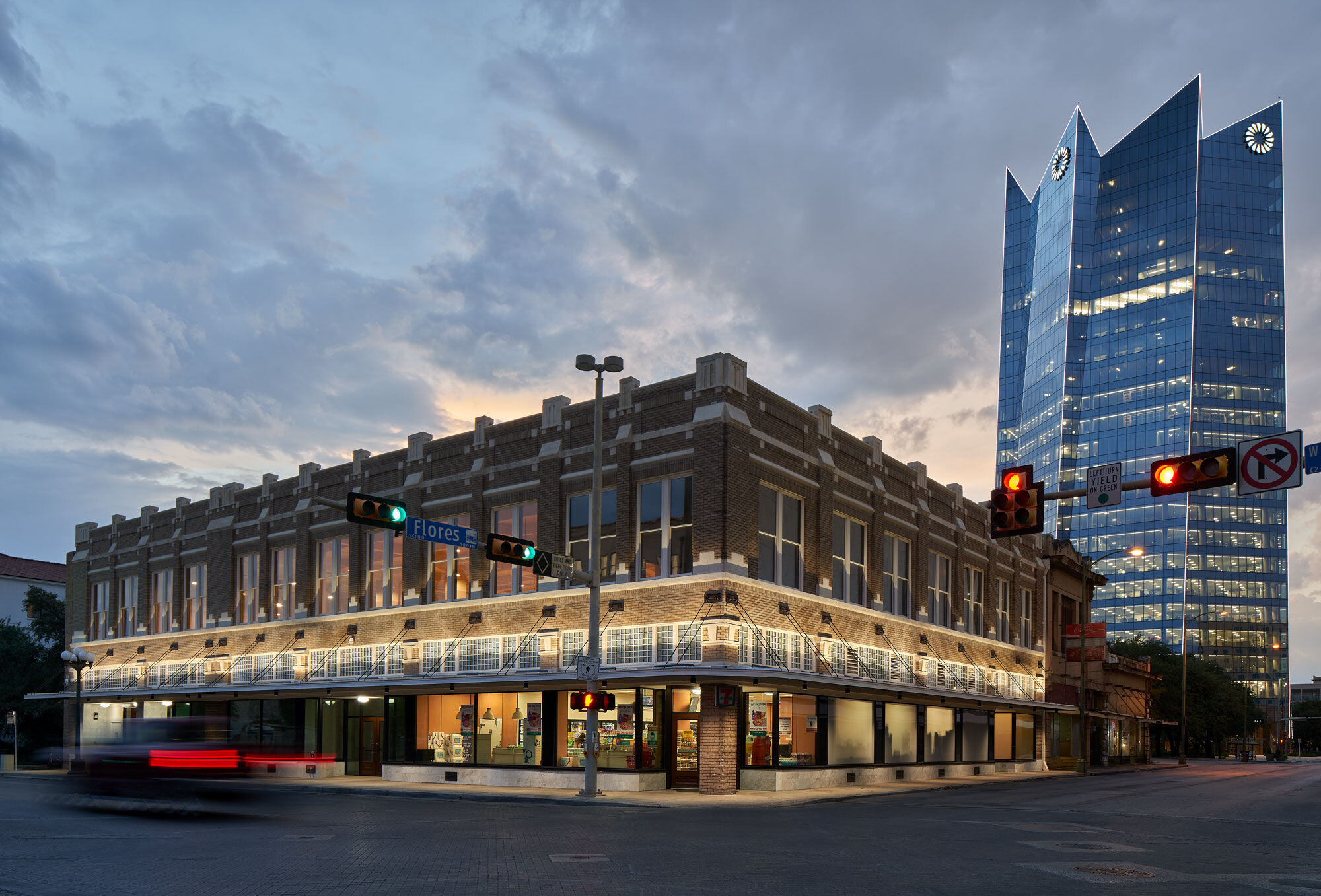 One of the primary goals of the project was to restore the exterior of facades of the building to their original 1915 character by installing new clerestory windows above the ground floor retail tenant spaces, while also enlarged the storefront glazing area of these spaces as depicted in historical photographs.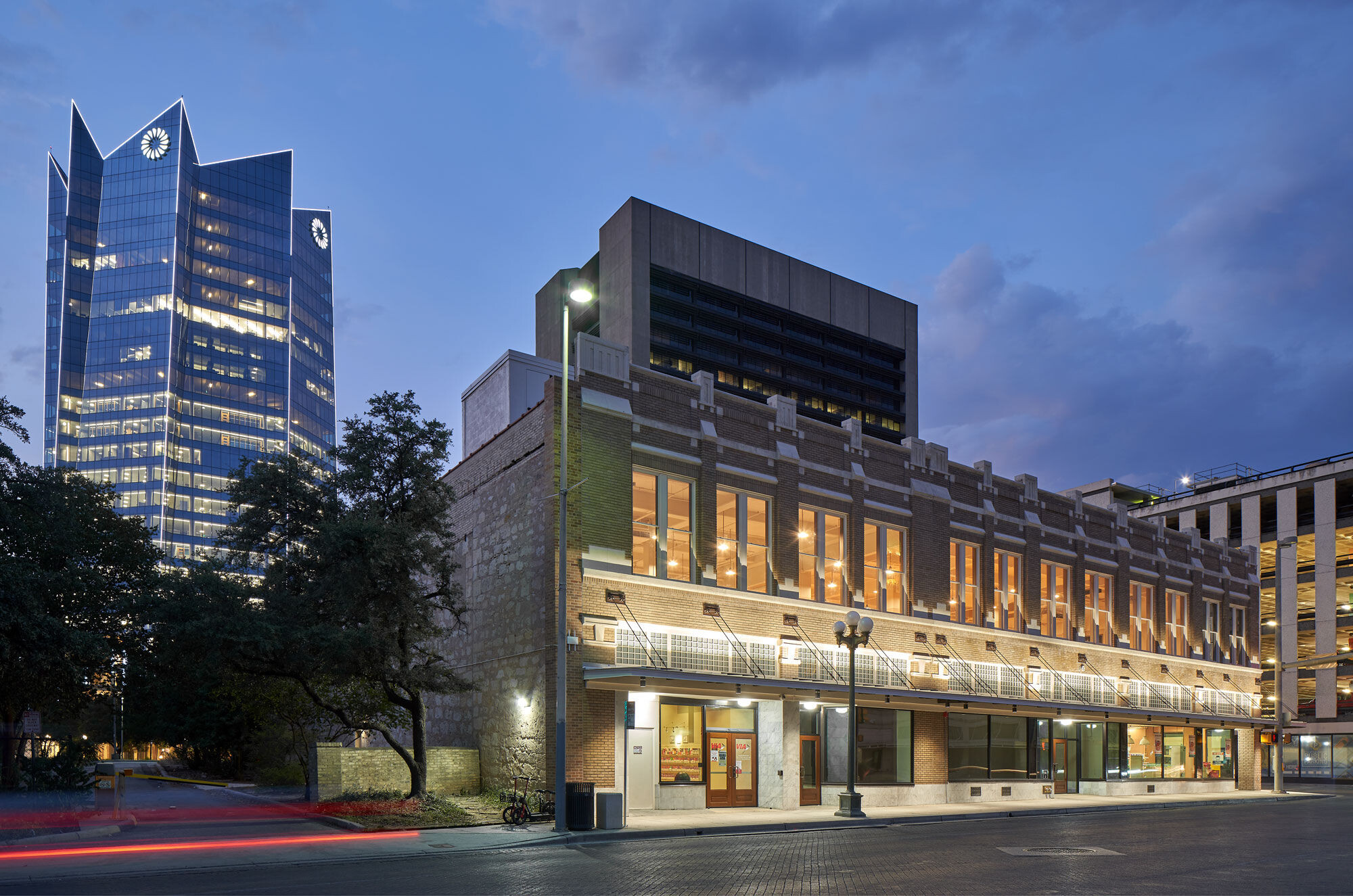 A new lobby for a prospective second floor office tenant space was established at the rear corner of the building near an existing freight elevator shaft, which was repurposed to accommodate a custom passenger elevator.
Hardwood floors buried below three layers of flooring were salvaged and refinished, providing a warm foundation to a surrounding industrial aesthetic. Building infrastructure improvements included new second-floor restrooms, an expandable VRF mechanical system, reactivated period light fixtures, and a new modified bitumen roof system, all of which contribute to a much more energy efficient building.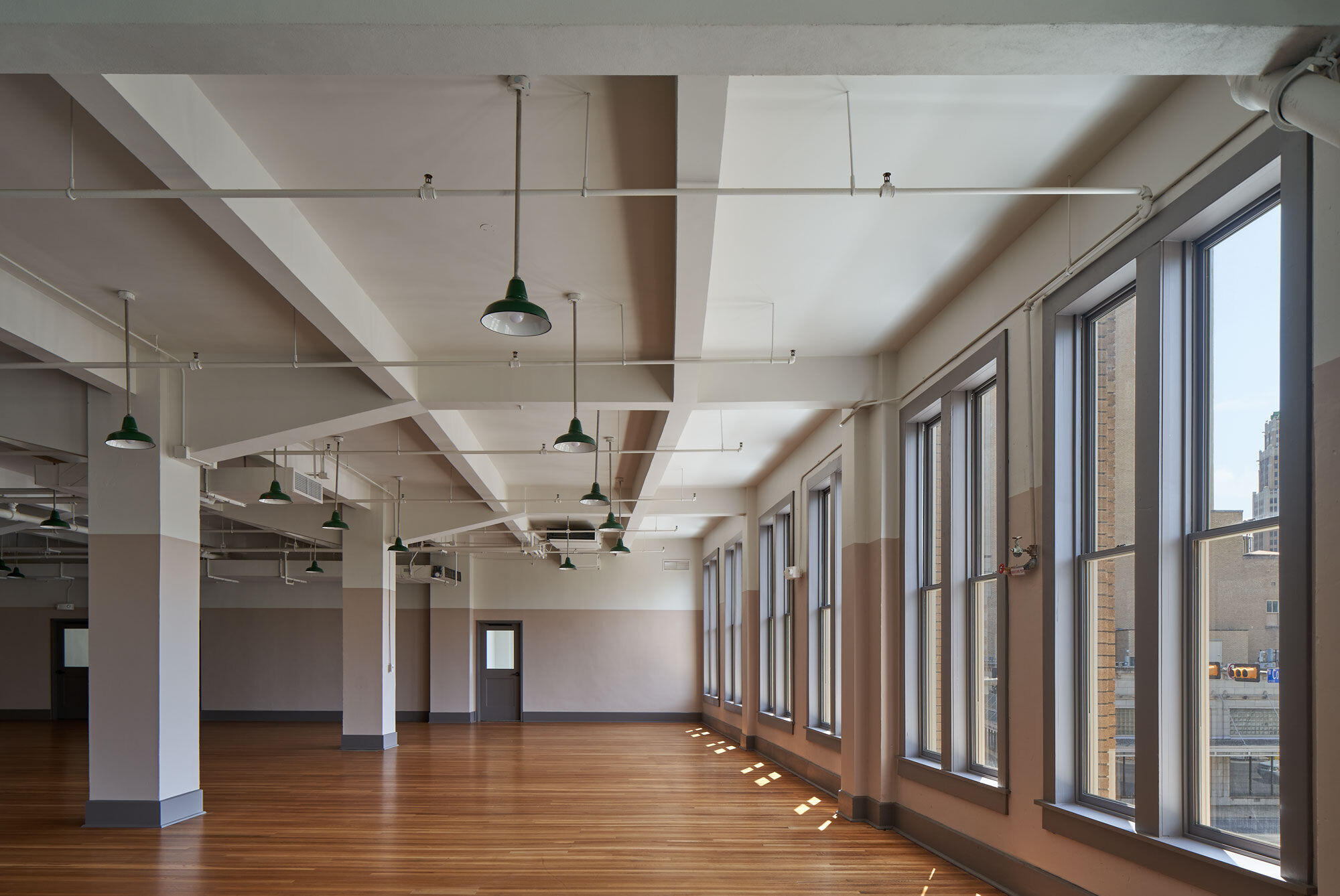 The owner aims to fill the building with local, community-focused tenants that provide much needed services to the area, while preserving another piece of the city's retail heritage.