What was the brief?
Our Franklin Street loft took the shape as a process of discovery. Actually two adjacent lofts in two different buildings, we found an arcade of brick openings connecting two spaces. These portals became the heart of the design, with public areas on one side, and private spaces on the other. We treated the arches as each being a gateway to a new area as a sort of surprise, "The Lady or the Tiger" brought to spatial reality.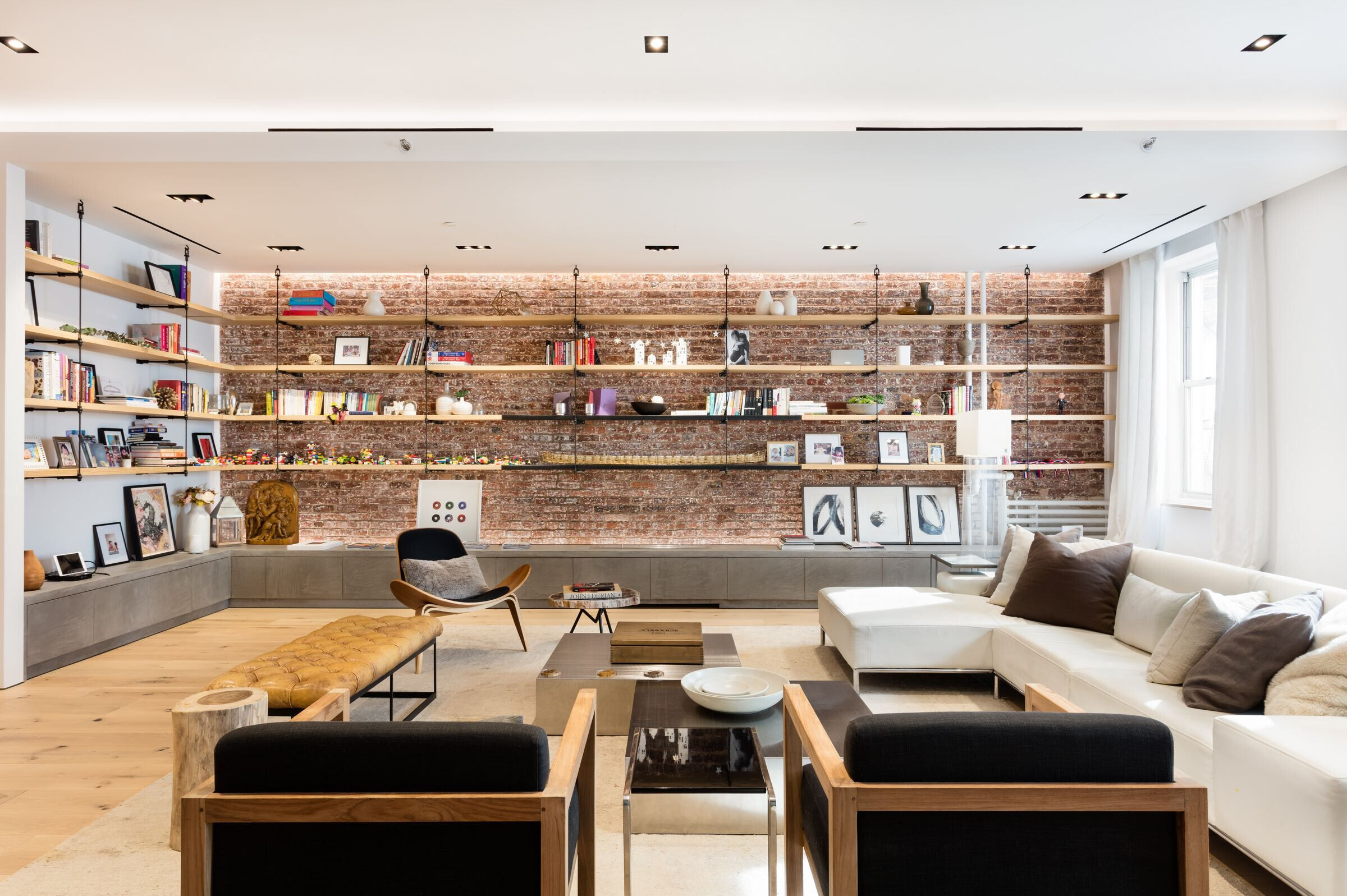 What were the key challenges?
The biggest challenge was how to use the arch-shaped brick wall that accurately divides and supports the space as a design element and program the space.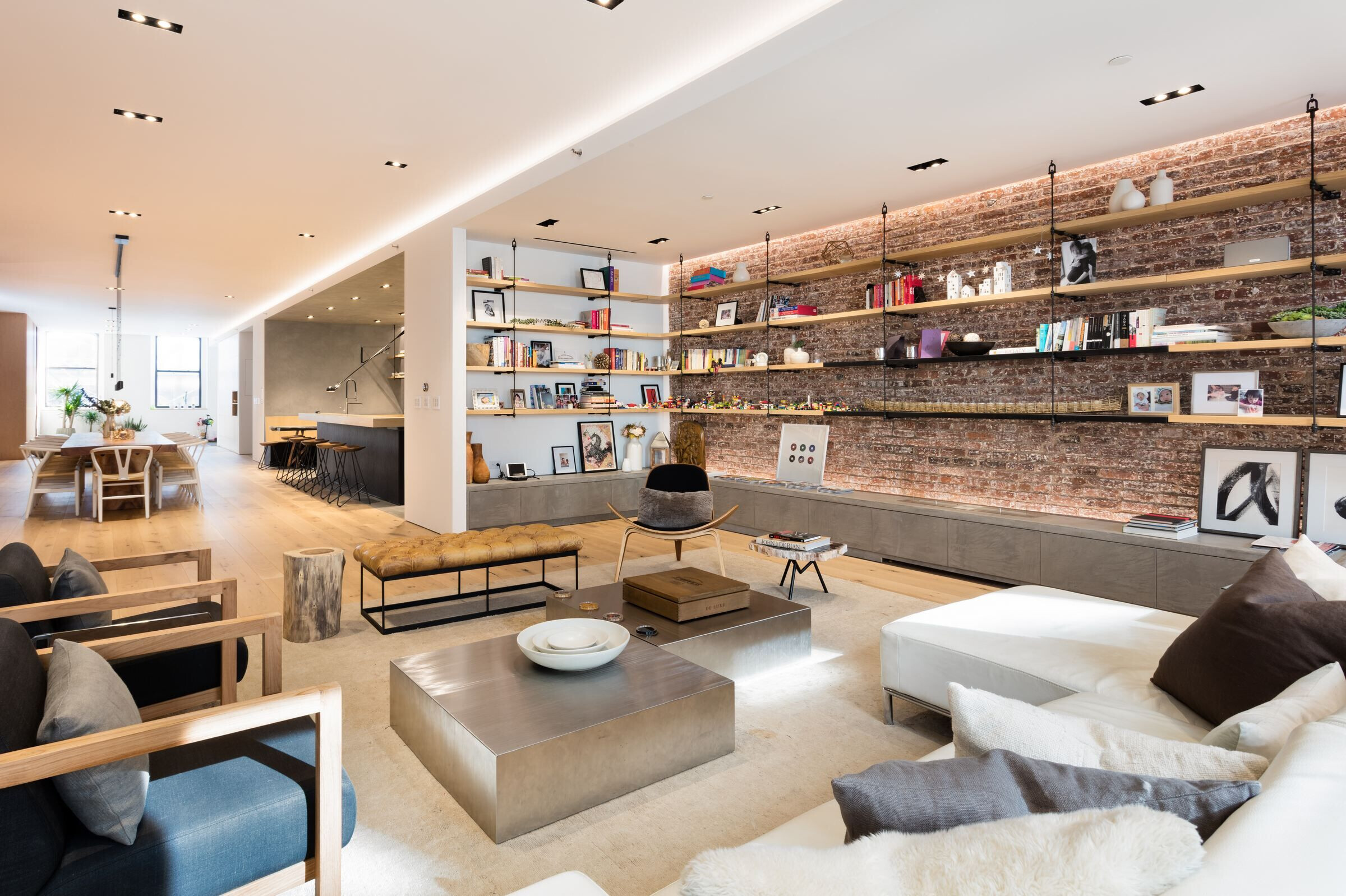 What materials did you choose and why?
The choice of material is a combination of brick, white oak, and concrete that is revealed in its entirety.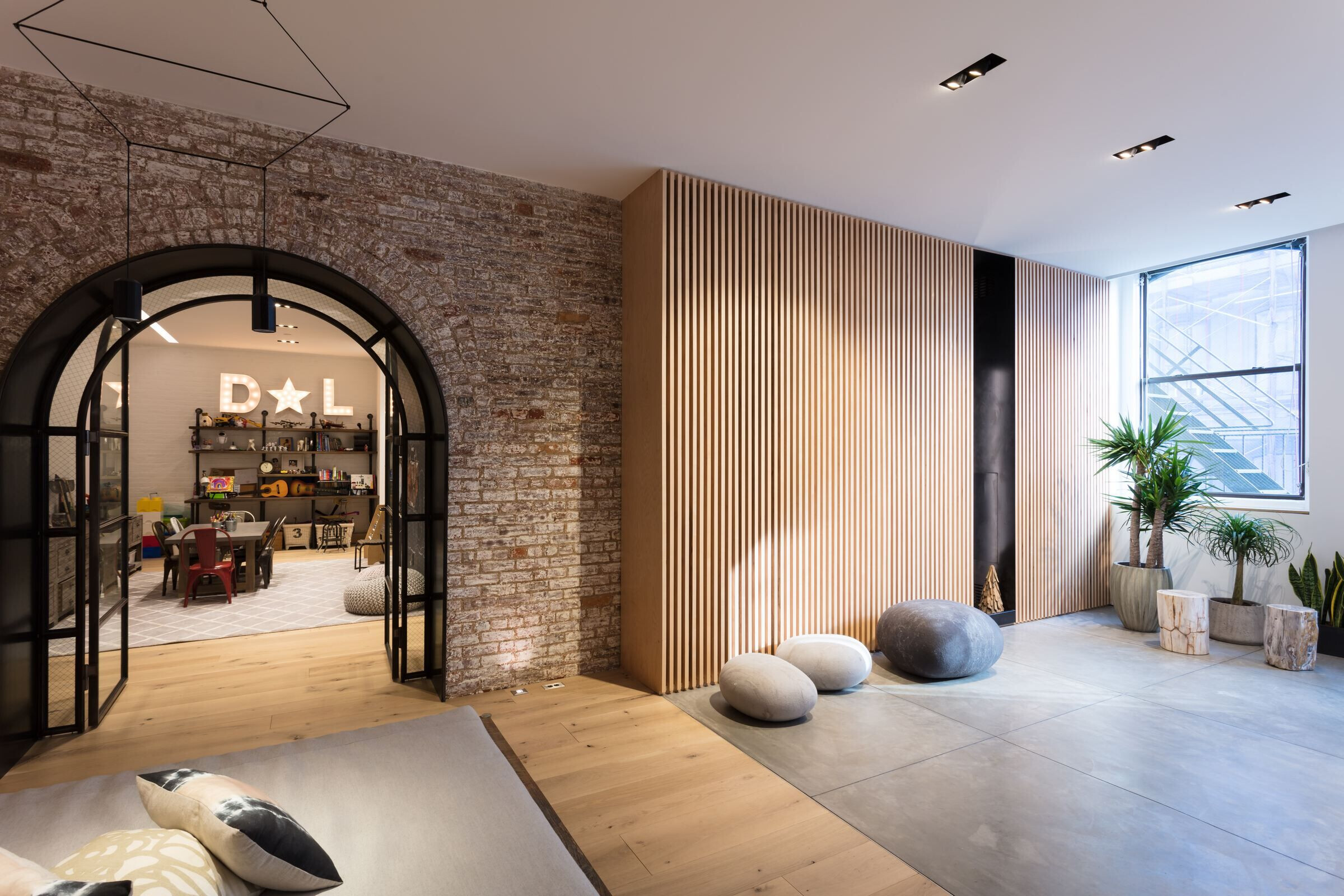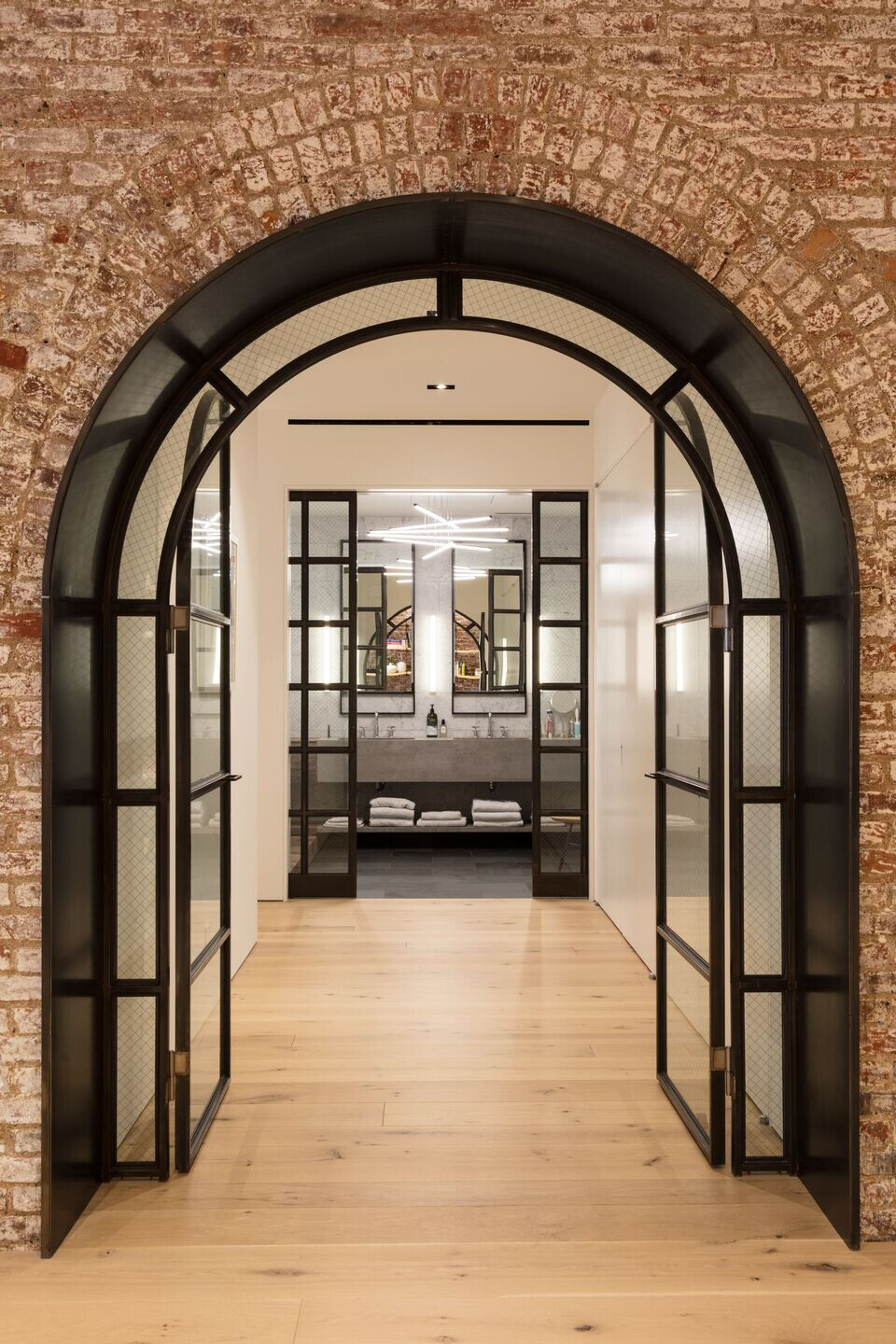 We tried to make the most of the bricks given to us and to give the feeling of commercial space to a residential space through the heavy gray texture of concrete.
However, the focus was placed on the balance between individuality and warmth with proper arrangement and proportions in order to have a homely and comfortable feeling enough for a person to live in.
Material Used:
1. Flooring: The Hudson Company / White Oak , Bare, French Cut
2. Interior lighting: Downlight: Jesco ML22, ML21
Dining area pendant: Vibia / Wireflow 0330
Master bathroom pendant: Sonneman / Stix 6-Arm LED Pendant