It is a mid-level multi-family housing building, located at 227 Heroes St. Colonia Guerrero, one of the first suburbs founded during the 19th century in CDMX, which is characterized by being a neighborhood of low-income housing and apartments.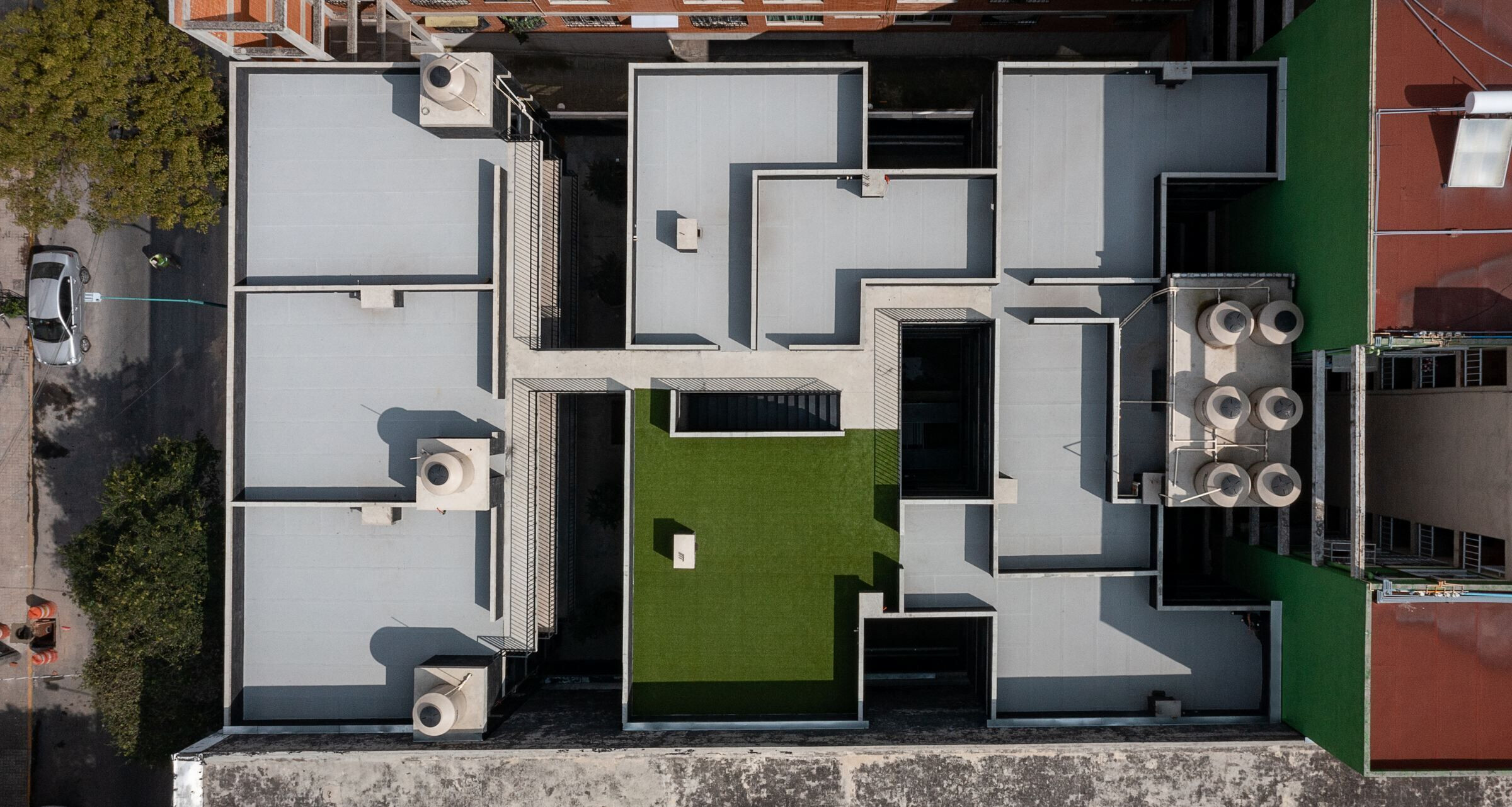 The design intention is the preservation of old settlements that had the benefit of Legal Norm #26 (2 additional levels), however our contribution was to improve the quality of life without overloading the land occupation, opting to respect the construction height in only 3 levels above sidewalk level.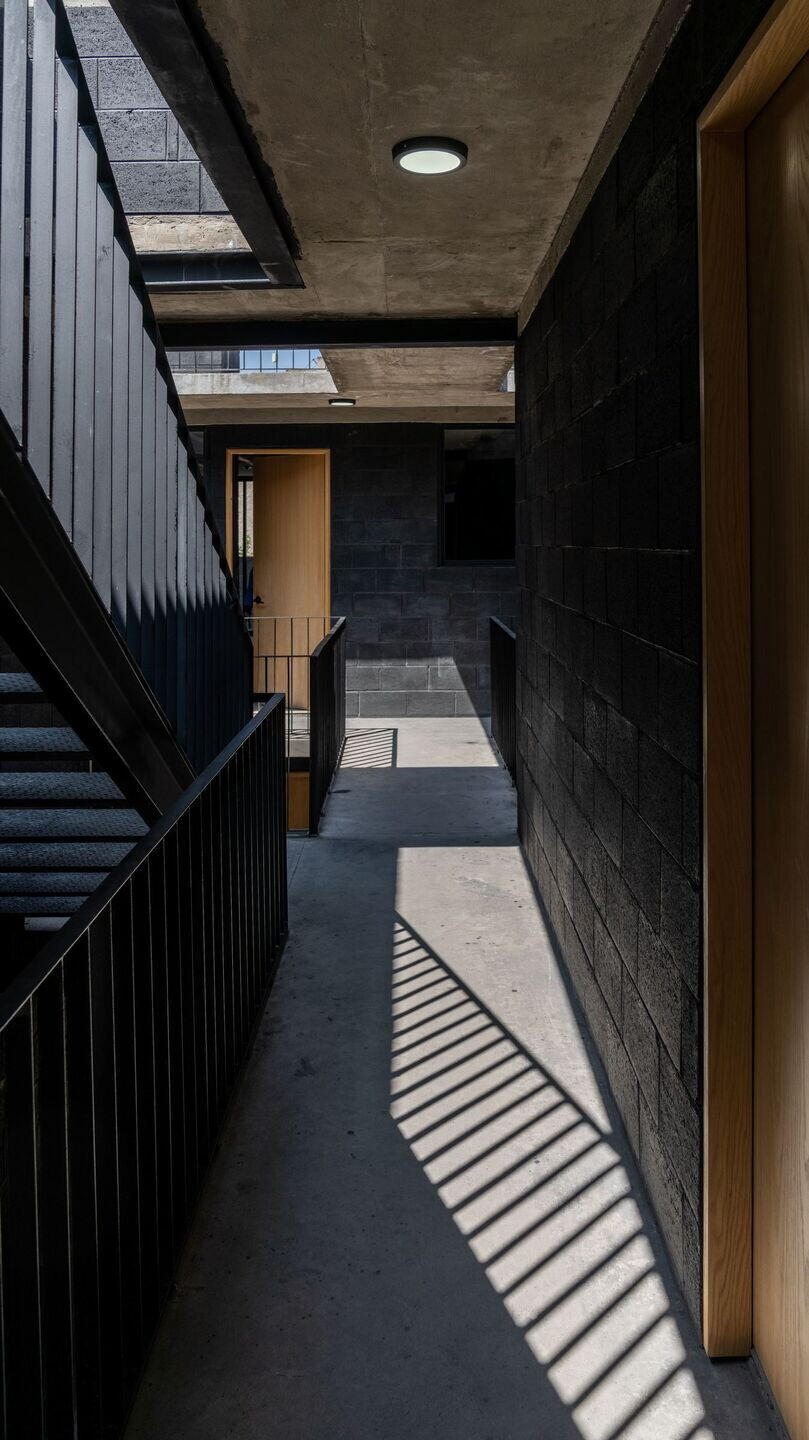 The location of each apartment was generated by modulating the surface of the property in quadrants, as well as the location of common areas and lighting and ventilation cubes, thus resulting in a functional and aesthetically outstanding building, with apartments of 538 sq.ft. on average.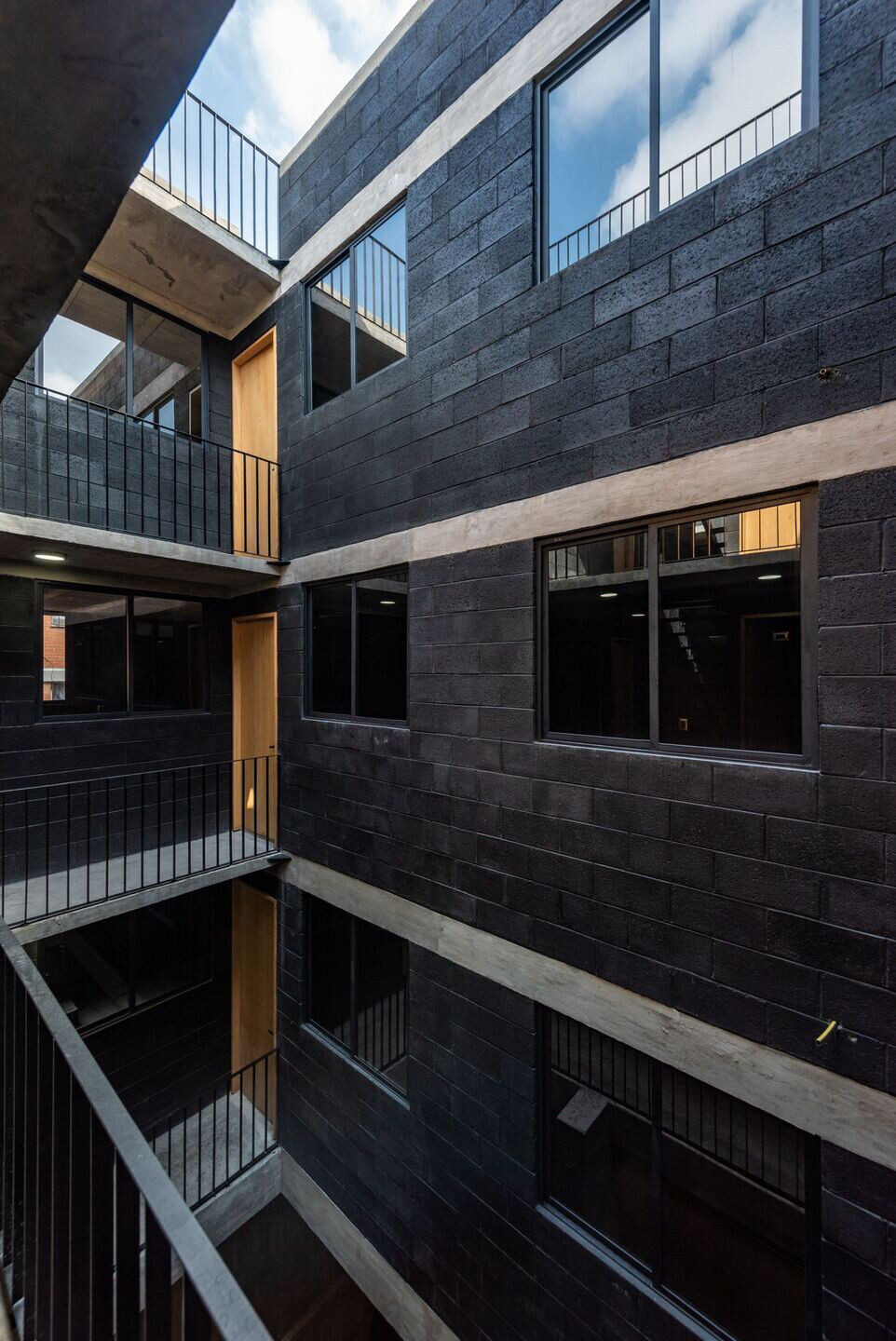 It was built with few low maintenance apparent materials, integrating the black block brick as the main construction material with the concrete structure based on load-bearing walls with drowned steel studs.
Comfort is achieved through passive design strategies, through openings that provide cross ventilation and natural lighting during the day, as well as the quality of the environment gained through the thermal isolating characteristics of the black block brick, guaranteeing the quality of the environment inside, without the need of air conditioning or heating equipment.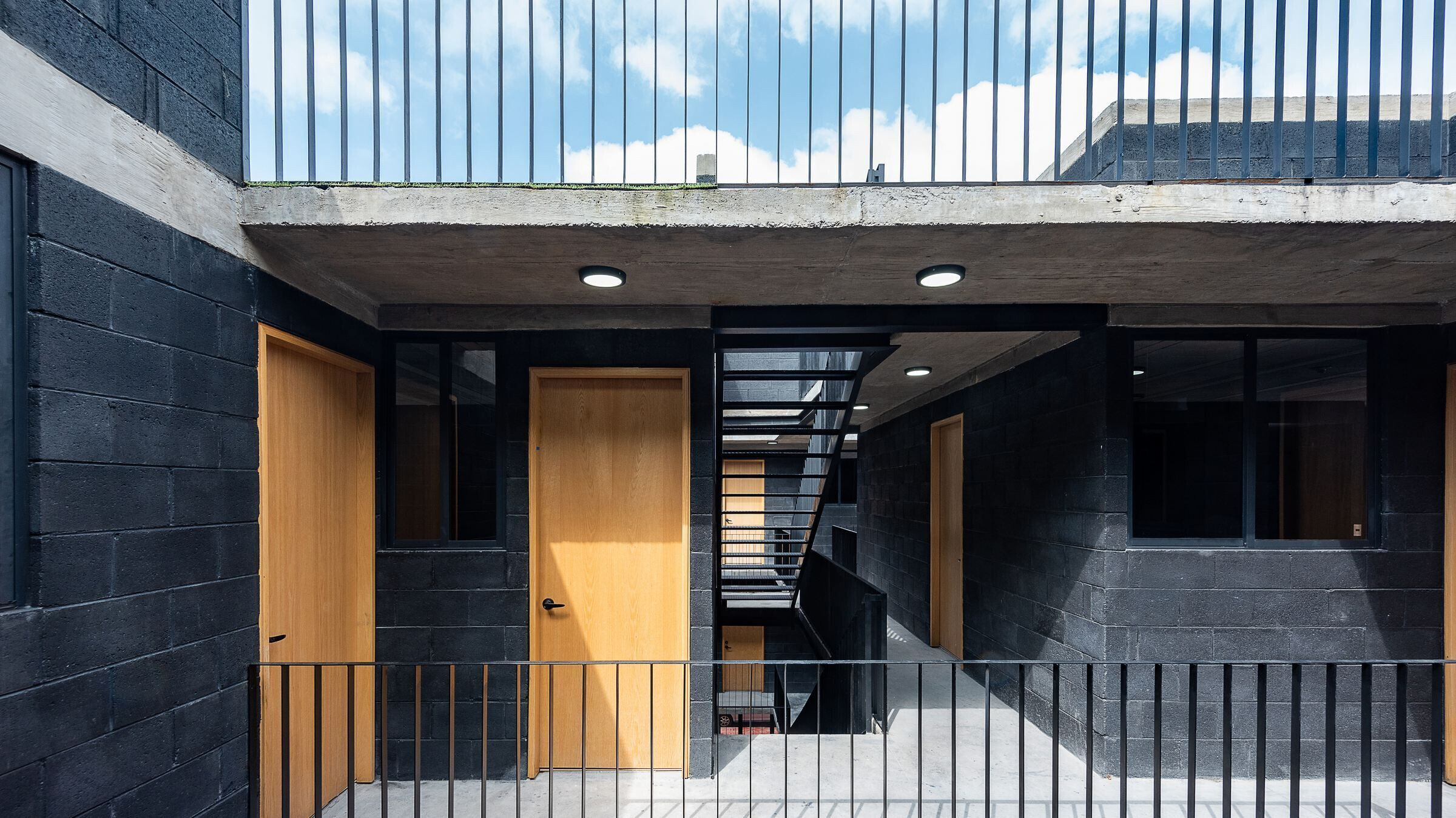 The optimization for pipping of hot and cold water, electrical installations, as well as rain and sewage pipping is obtained through the unification in a single duct for kitchen, laundry and bathroom services, for every 2 departments. A reduction in drinking water use is generated through the installation of low-consumption equipment and the collection of rainwater for sanitary use.
In terms of electrical energy, each department has 8 to 10 lighting outlets and 8 to 10 power outlets, which is enough for average consumption.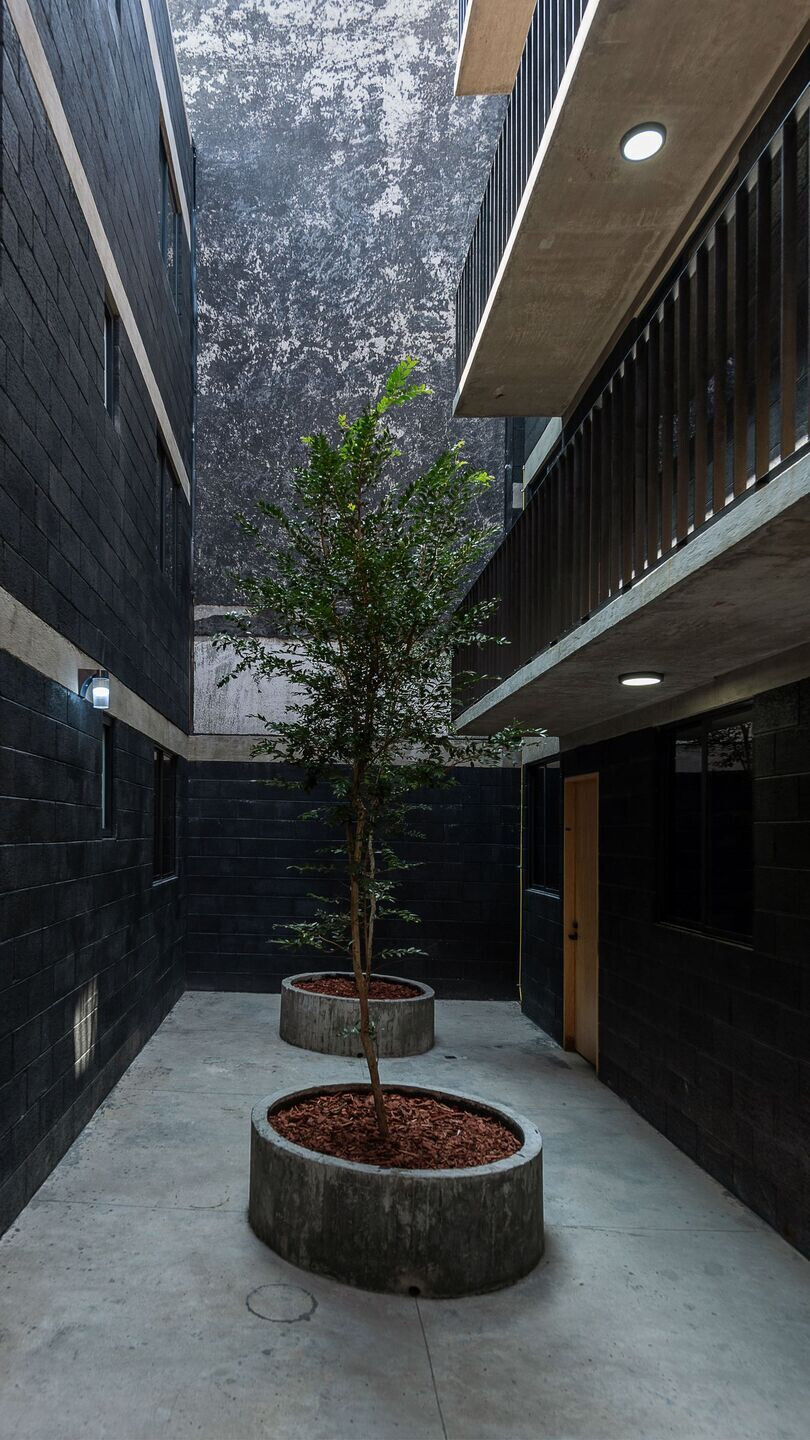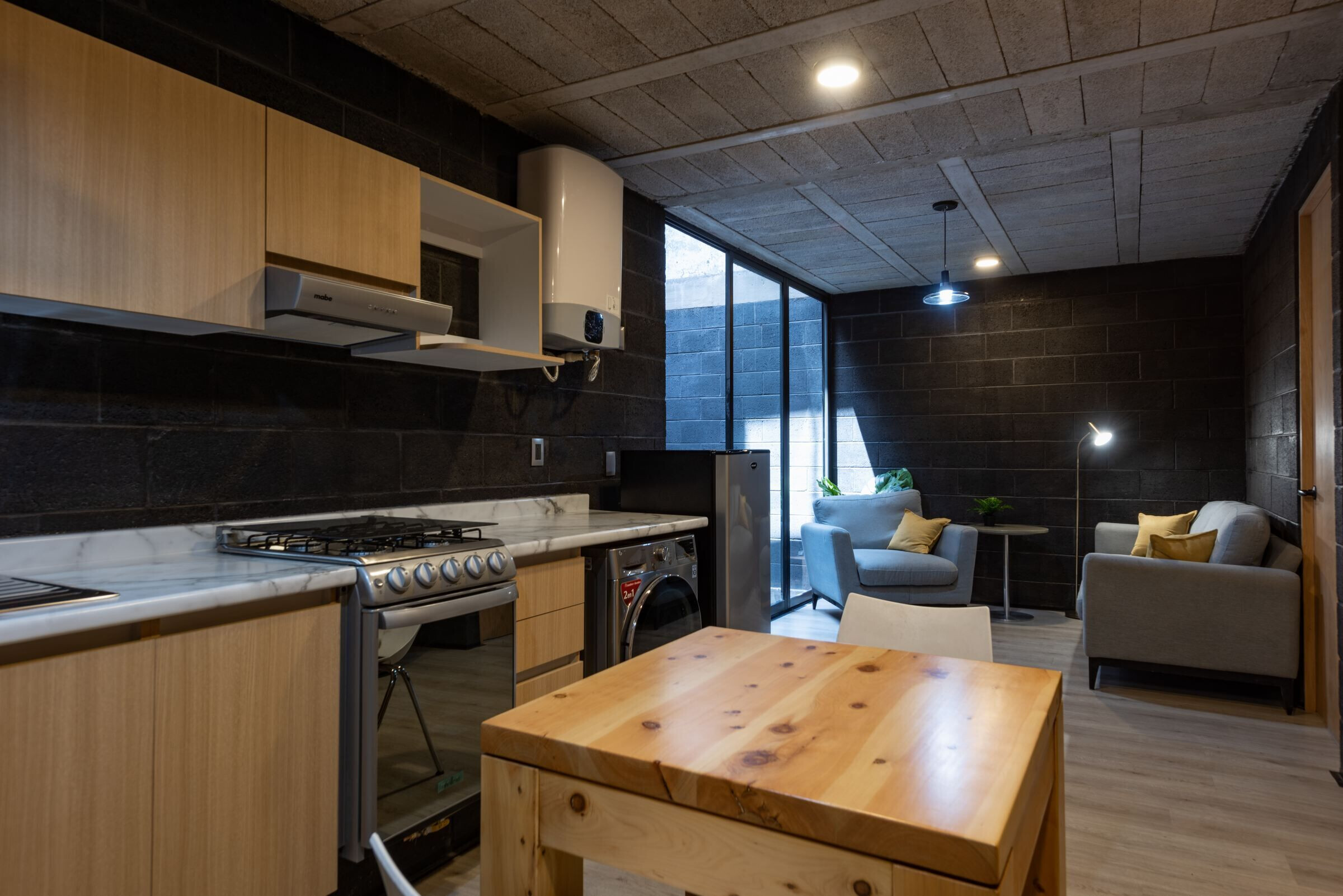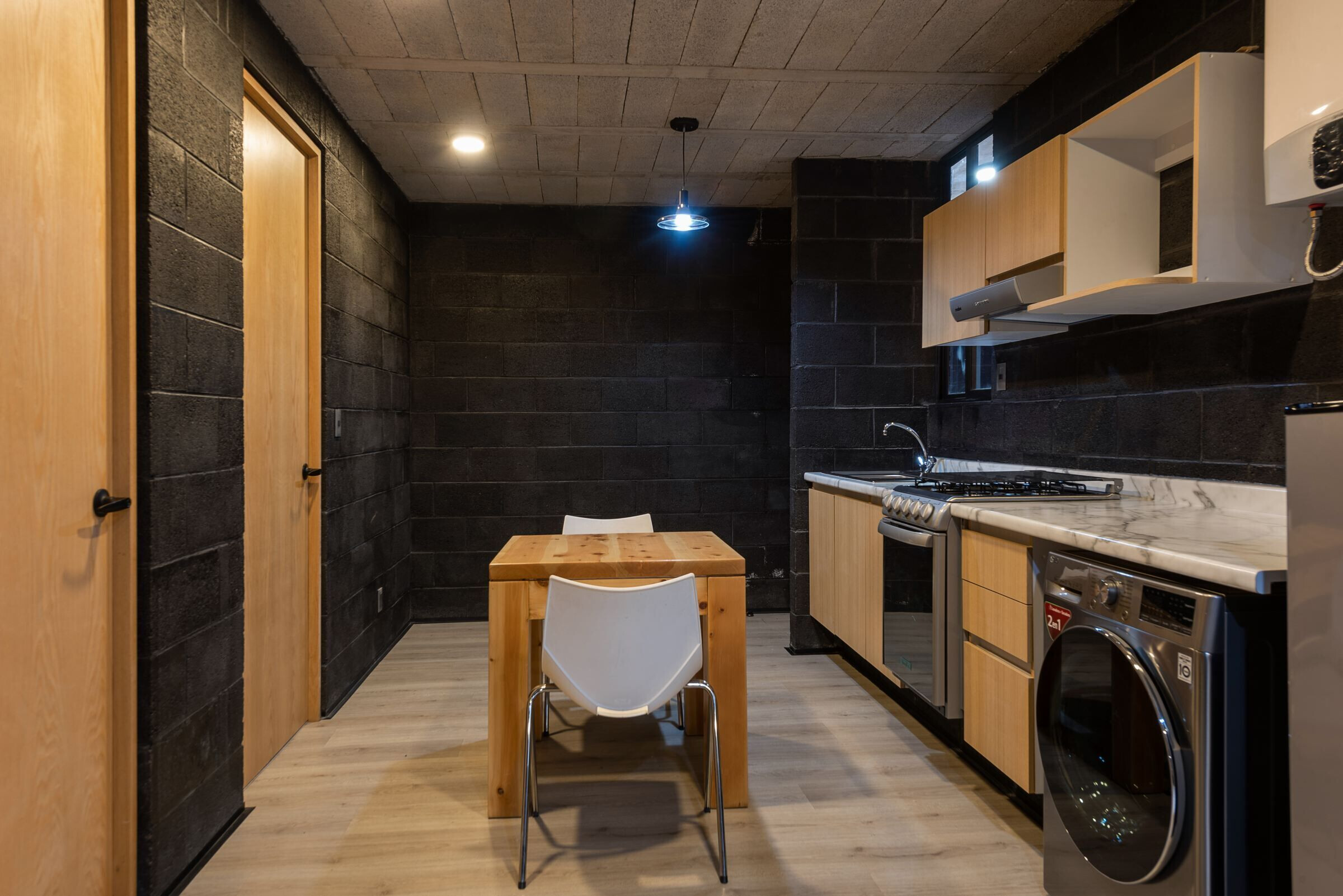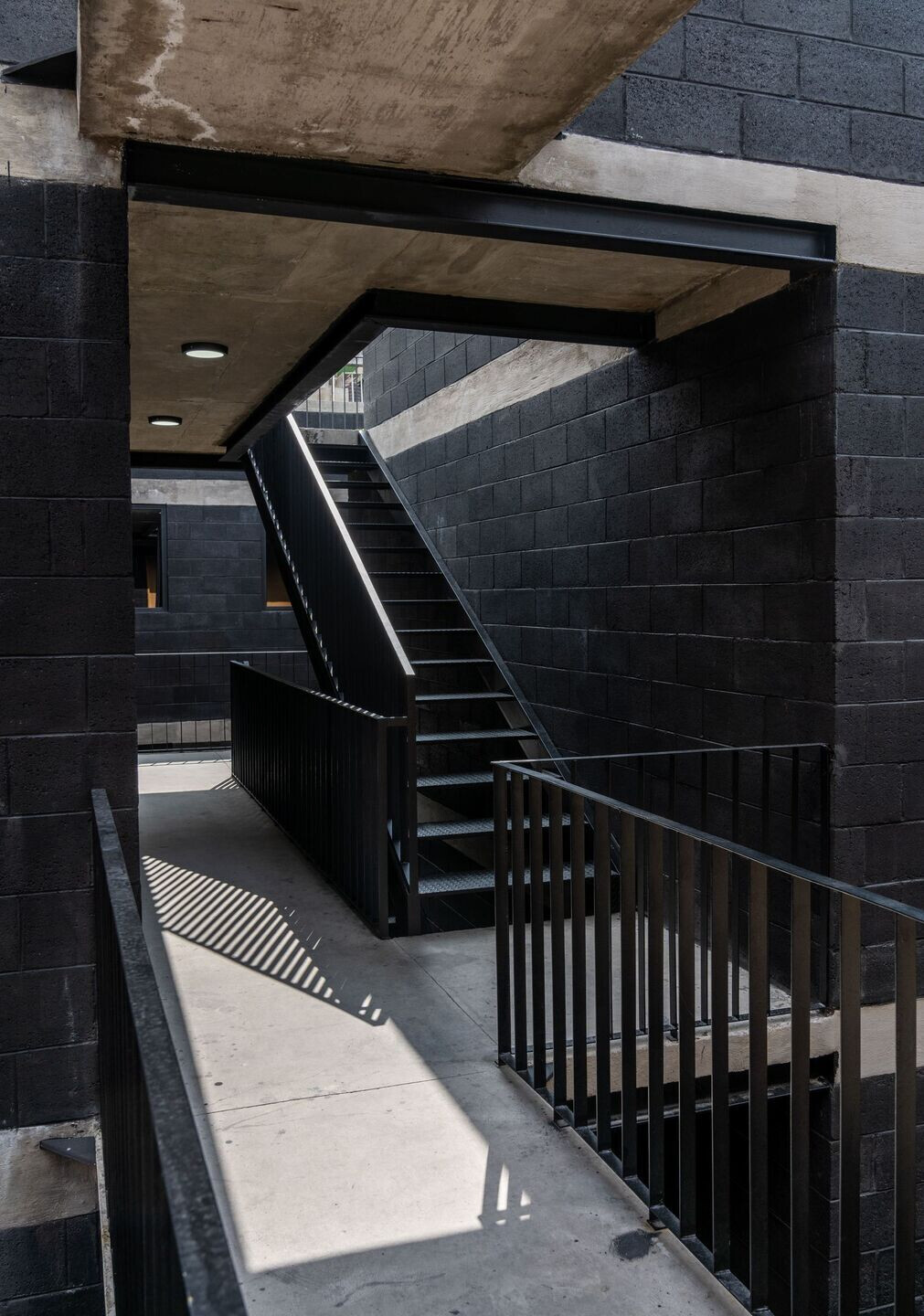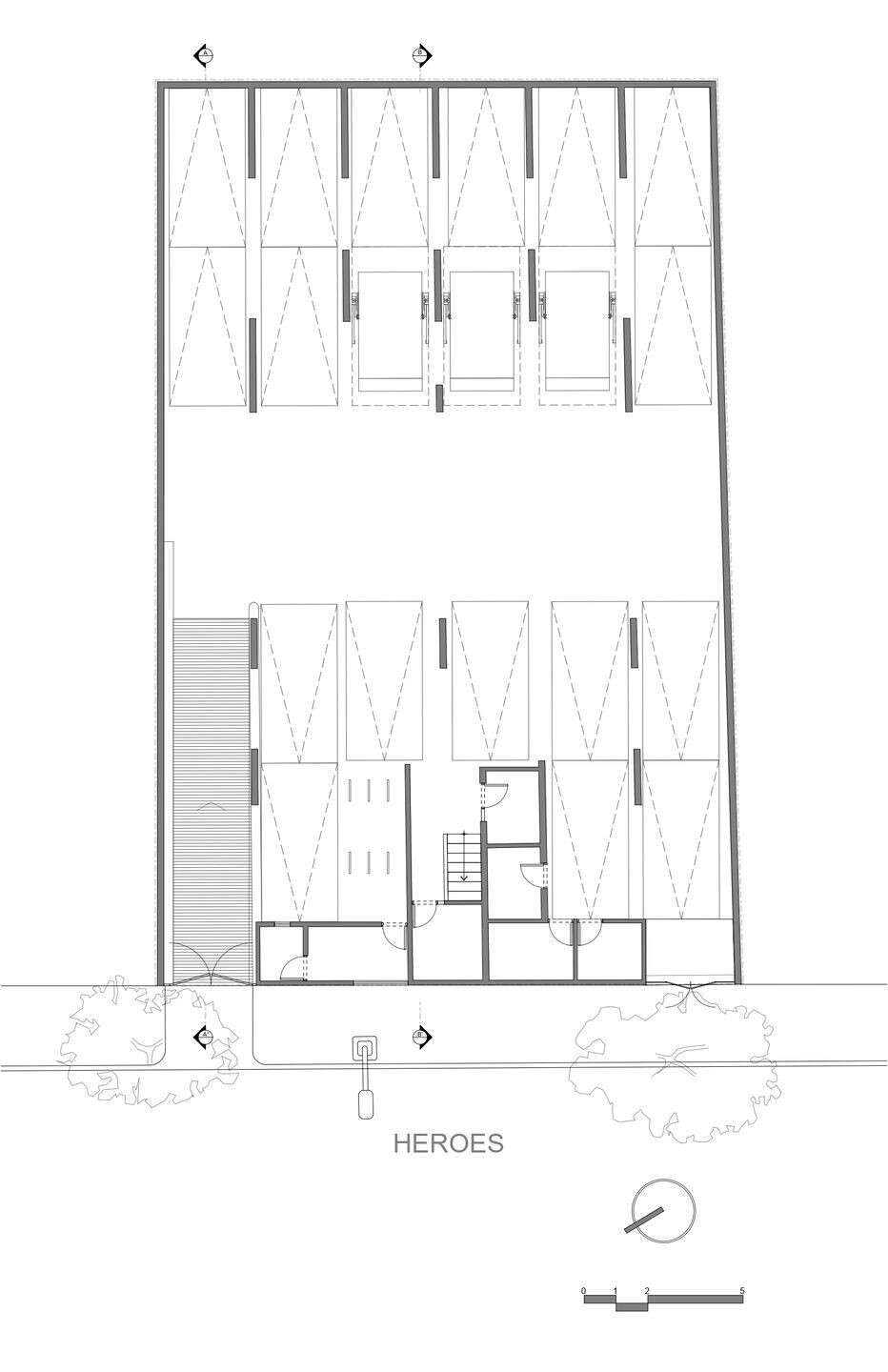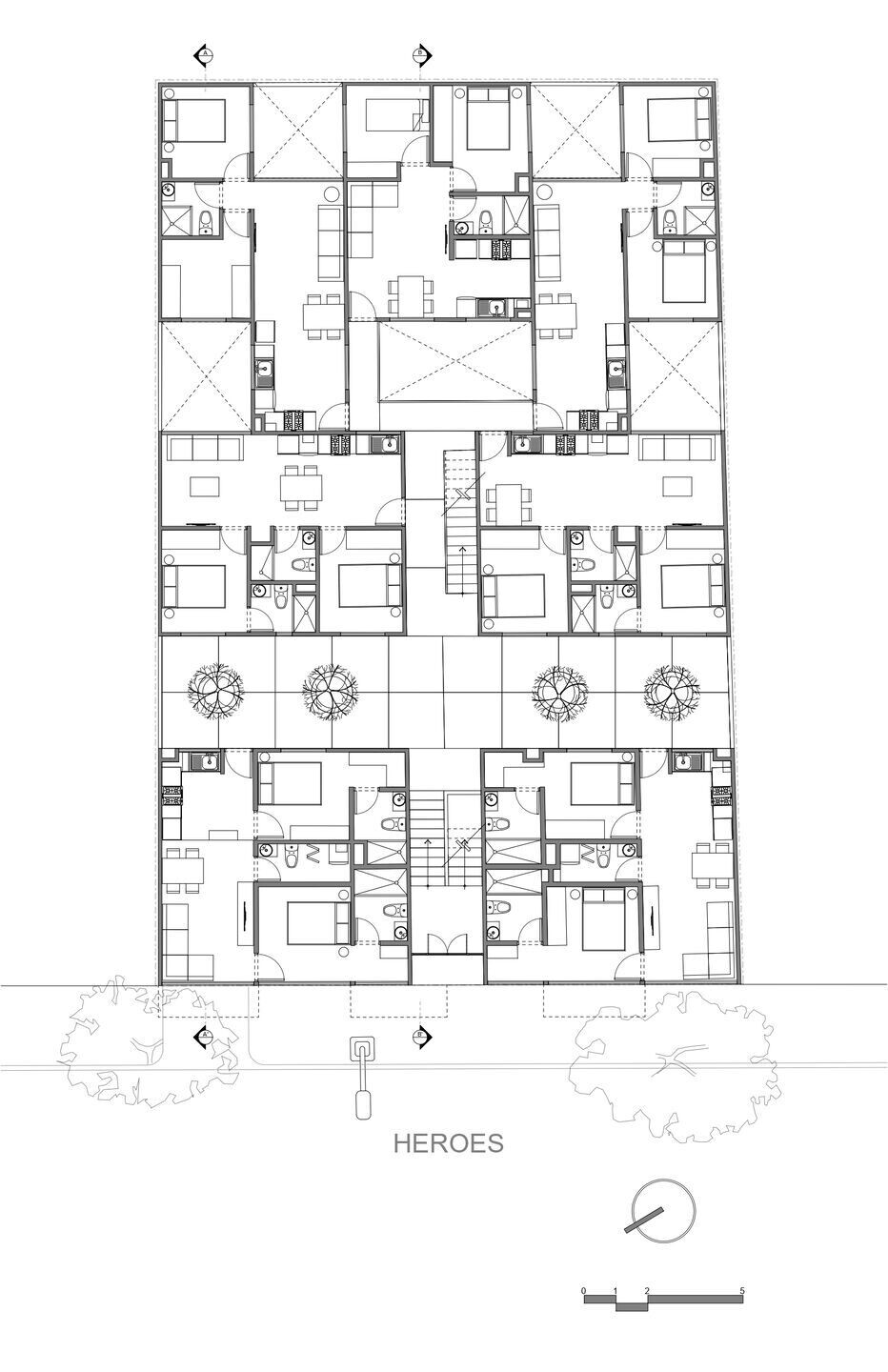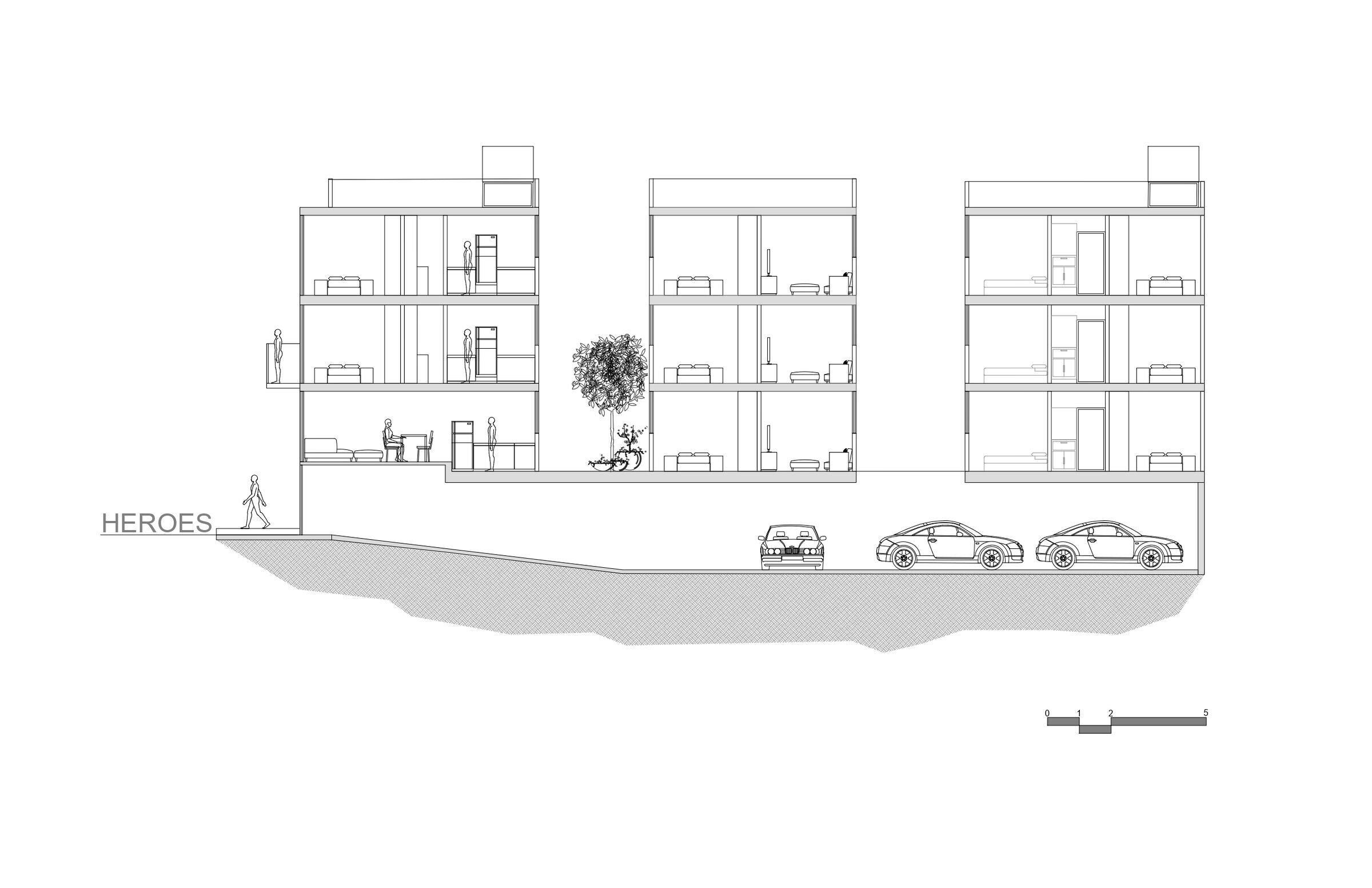 Material Used:
1. Facade cladding: Premex Block
2. Flooring: Inova Spacio laminate
3. Interior lighting: SIMON México + Duraled