The customer, a business man with traditional views and classic taste, prefers space, comfort and appreciates the aesthetic leaving. "At the beginning of the work, the customer gave me carte blanche and entrusted me with everything: from the planning solution to the concept of design itself," says the author of the project. And although the design is inspired by the image of the owner, there were very few starting points. The only thing we learned about the customer was his serious passion for the artworks of the painter Andrei Remnev, which greatly influenced the interior."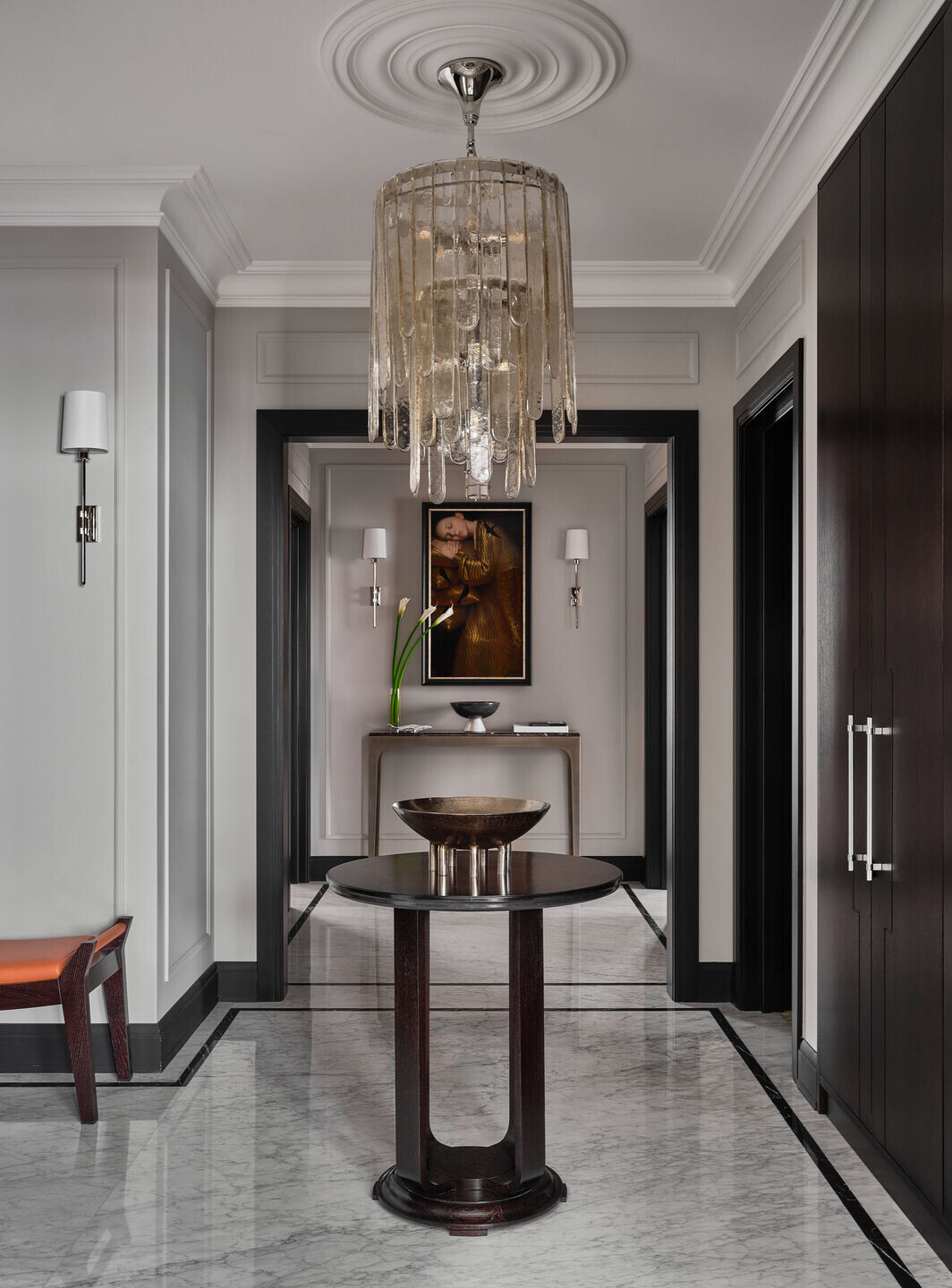 The customer purchased an apartment with a swing layout: the windows of all rooms overlook the opposite sides of the house. In the design of the space, the designer used large pieces of furniture and lighting to expand the space. The living rooms and the study are decorated with natural textile wallpaper to create a chamber, more intimate atmosphere.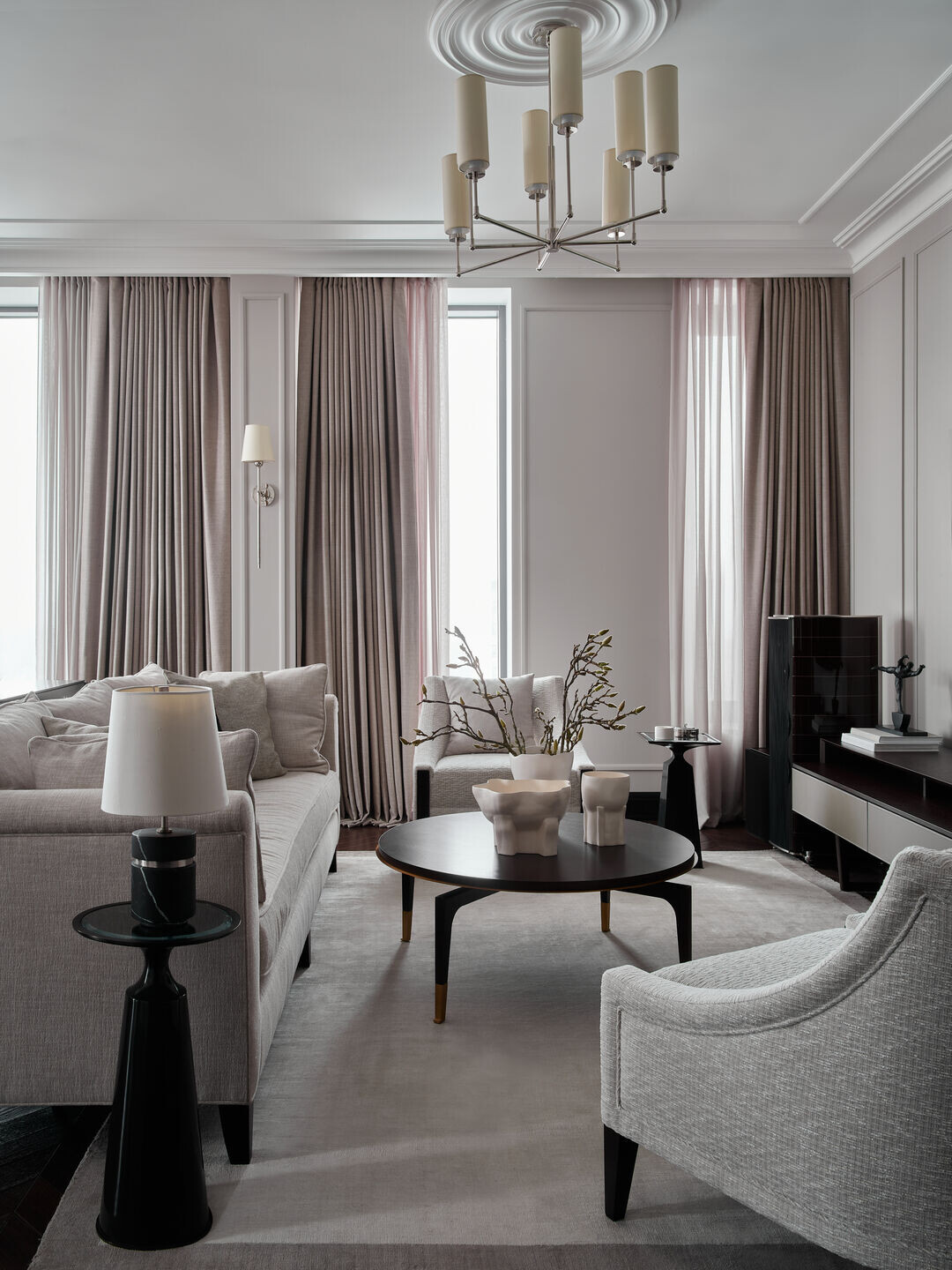 The living room is divided into two zones — a dining room with a table for eight people and a relaxing area directly. The walls are given over to art — the author's prints of the works of Andrei Remnev. "It is important to emphasize that the printing is pigmented, it is made on canvas for prints," the author of the project notes. - After printing, Andrey completes the details, if necessary, refines the surface, varnishes it and puts his signature. Prints are created if an artist is asked to reproduce works that have already been sold, because Andrey does not write repetitions!"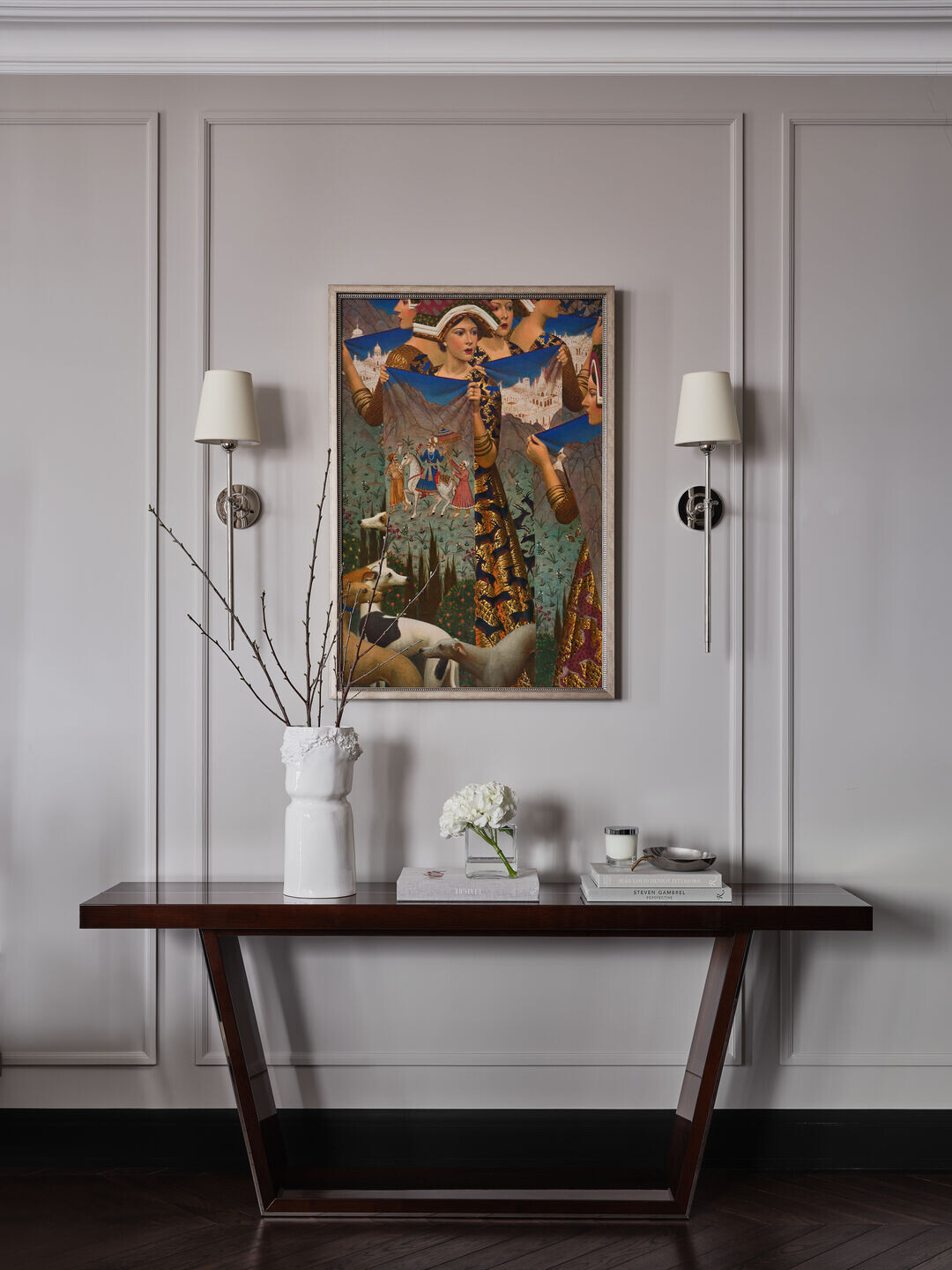 The customer lives alone and almost does not cook, so the kitchen in the apartment is quite compact, but at the same time, it is equipped with all necessary appliances. The author of the project did not single it out and painted it in the color of the walls. Only an expressive apron and a countertop made of natural stone gives the kitchen away.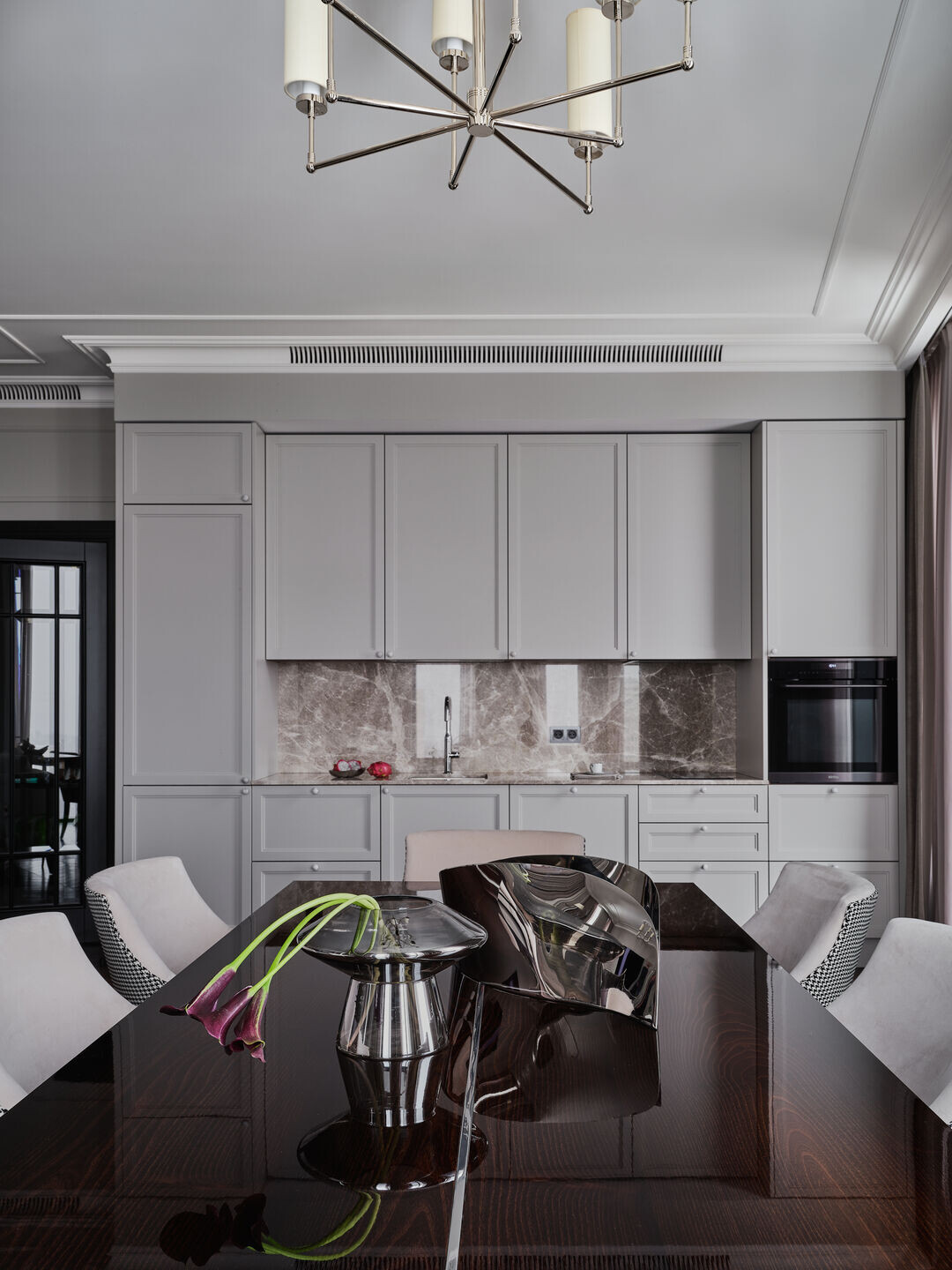 The master area consists of a bedroom, which is adjacent to a dressing room and cabinet. From the cabinet to the bedroom you can get through two symmetrical doorways. The walls are decorated with wallpaper made of sisal — natural coarse fiber. The lighting in this area is local: it is organized with the help of table lamps and a floor lamp, and the overhead light is used exclusively for decorative purposes.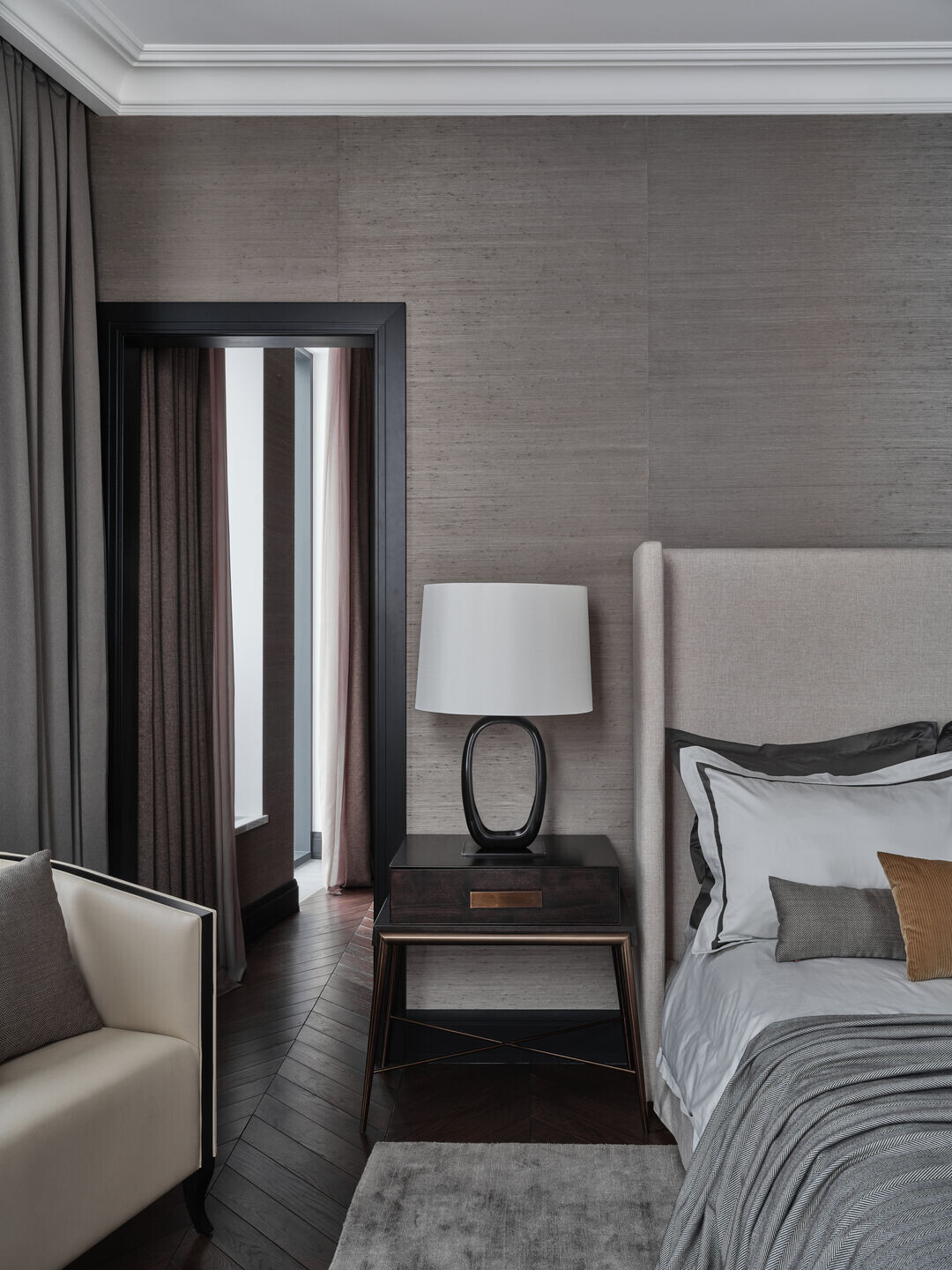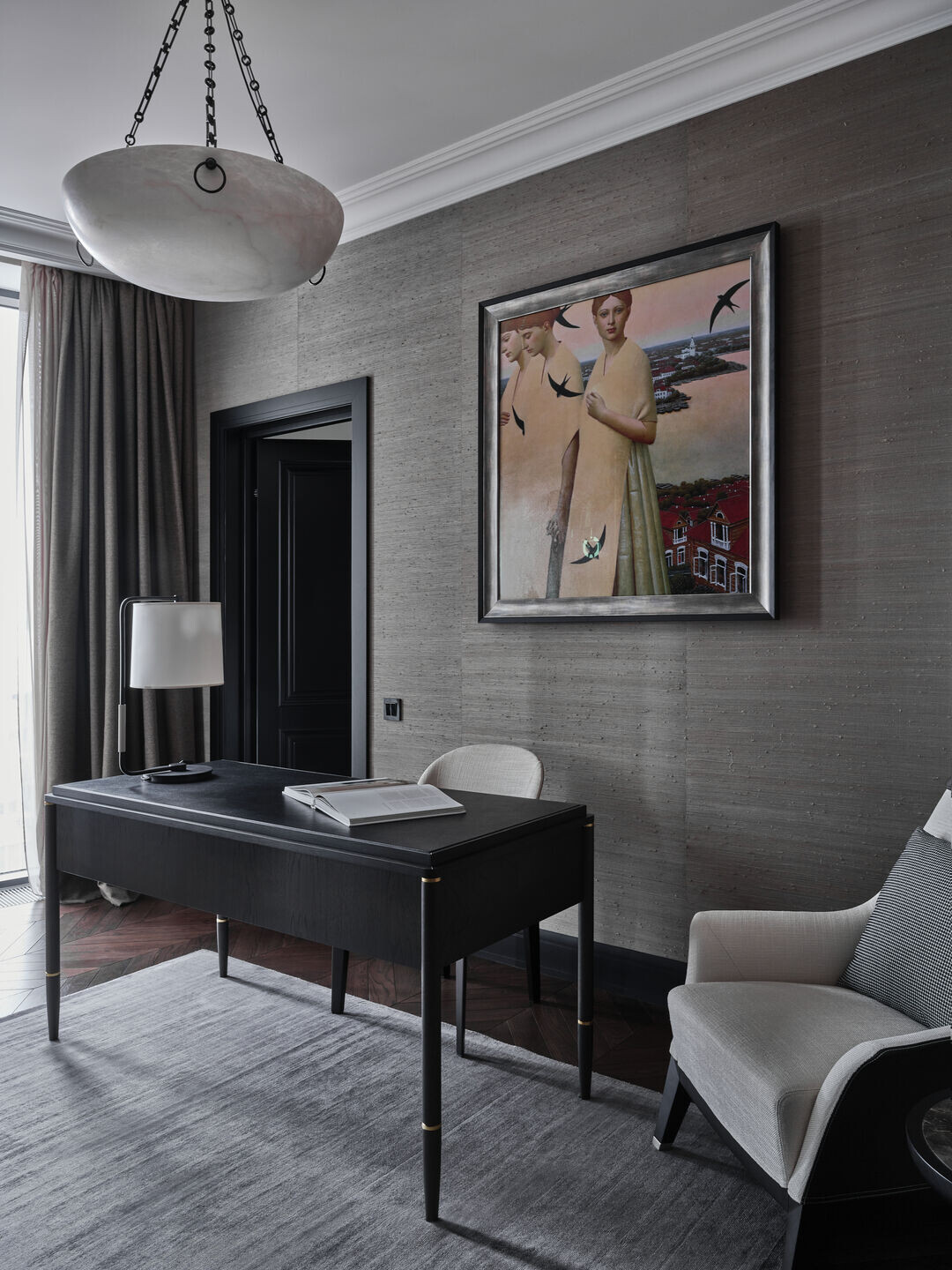 The guest bedroom also uses natural wallpaper of neutral gray color. Opposite the bed is a small beige sofa, where guests can read a book or retire for a conversation. Large furniture, a chandelier and curtains in the color of the walls help to visually expand the room.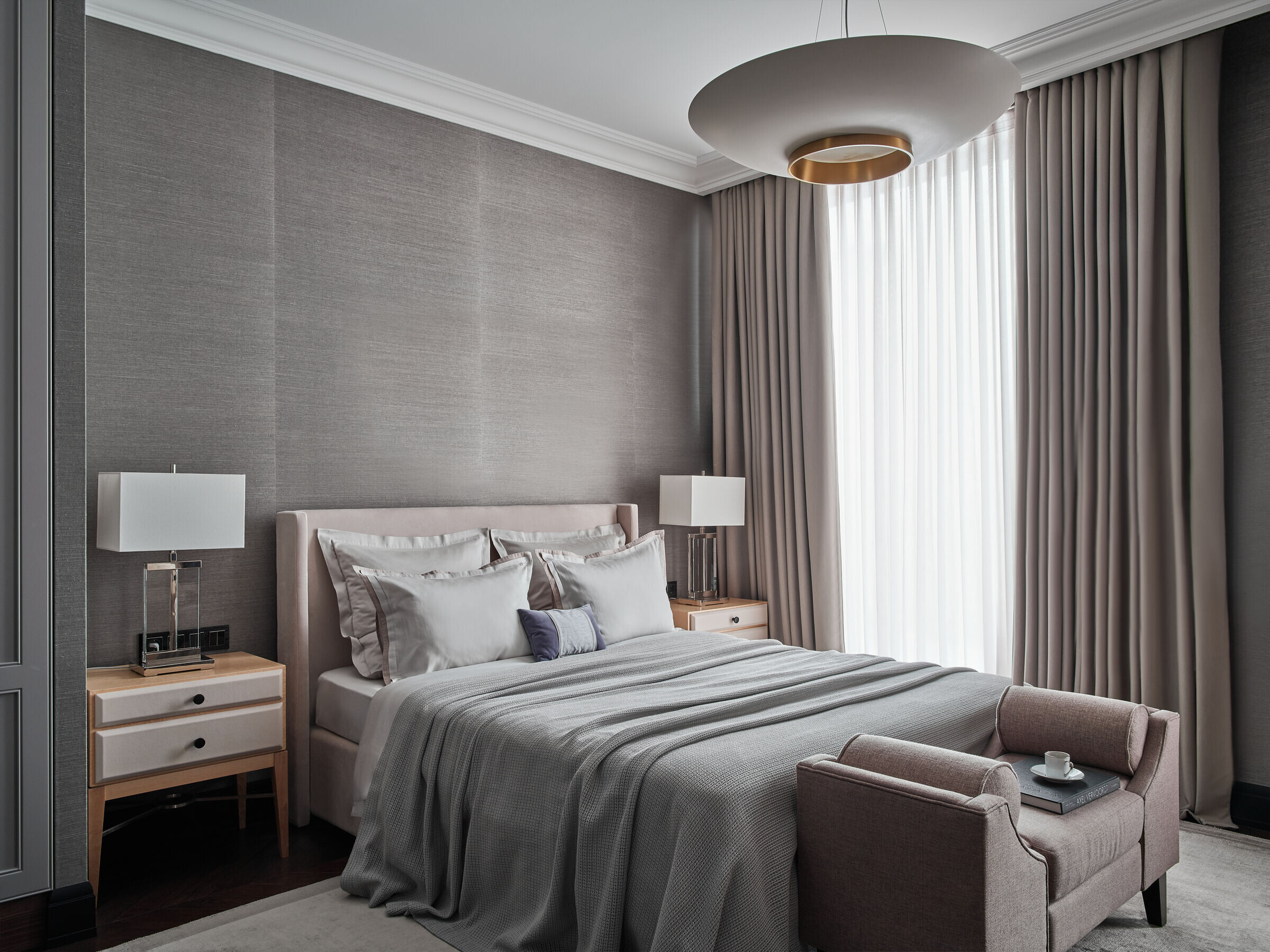 "For me, as an aesthete to the tips of my fingers, the master bathroom has become the most favorite area," says the author of the project. — A window in the bathroom is a luxury for a city dweller. And in this apartment, opposite the panoramic window, we managed to install an elegant freestanding bathtub."