Lief Windham is a conservation development with 9 single family homes and 18 duplex units.
The Windham Homes are part of a development comprising 9 single family homes, and 18 duplex units, approximately 1/4 mile from the slopes of Windham Ski Mountain. The Single Family Home is designed with a large upper level great room, open kitchen and dining room to the east. On the west side of the house lies the master bedroom and suite.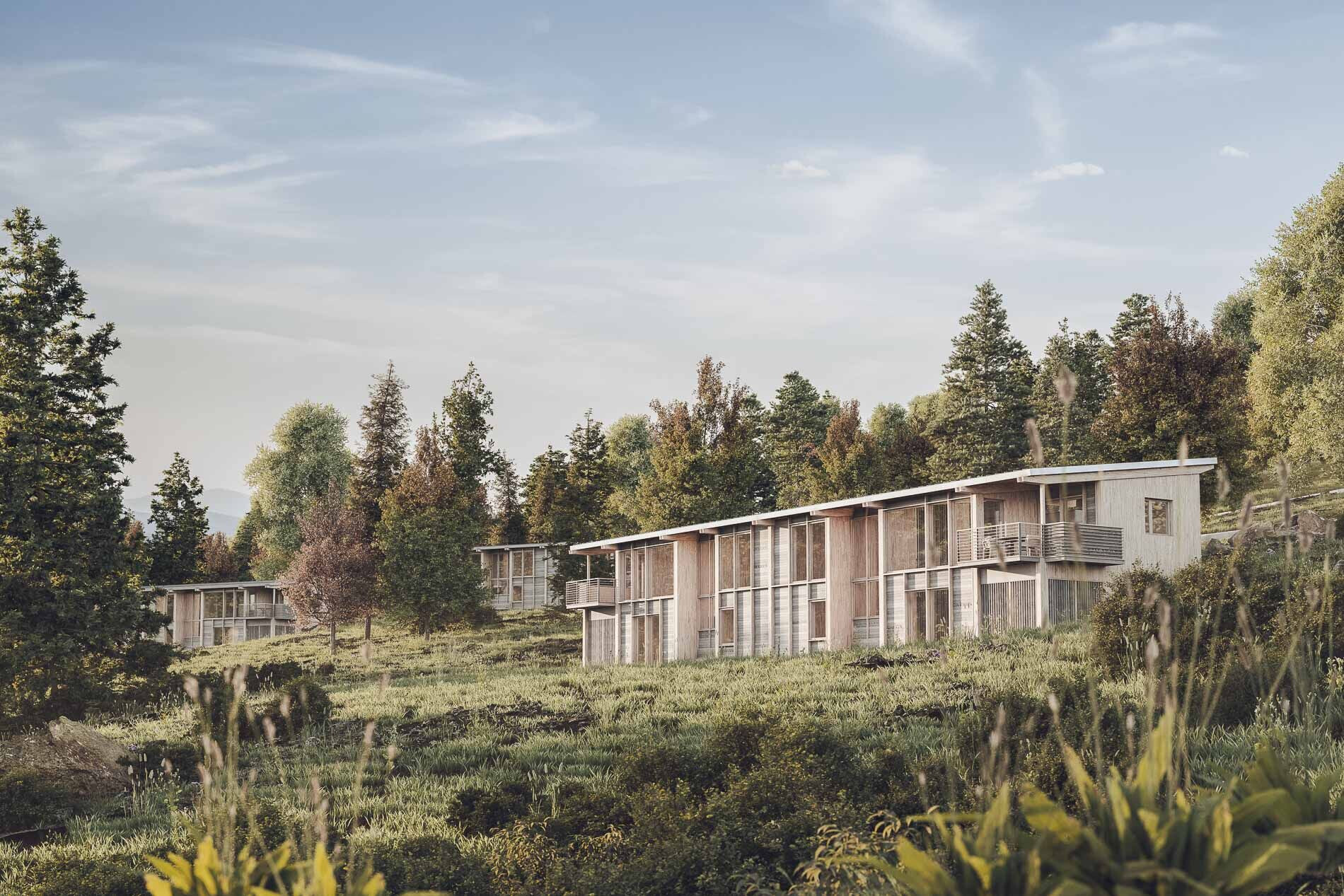 These primary living spaces are bisected by the main entry space which expands to a double height space with an open stair and full height windows with dramatic mountain views. At the lower level of the house is a den / family room, two bedrooms, a bathroom, laundry and storage room. An expansive deck wraps two sides of the great room, and includes a covered outdoor kitchen area with ample space for outdoor dining and living.

The materiality of the house is a limited but rich palette of wood siding with metal details for the upper register of the home and a fair faced concrete wall for the lower levels in contact with the earth set into the mountain side. A copper standing seam roof caps the building, with an elegant single plane.