Located in a central area of Montevideo city, Morelli residential building is implanted in a property of 10 meters wide and 46 meters deep between walls. Taking as a referencethe R2B1 zoning of Buenos Aires -our neighboring city- to make the most of the characteristics of the land, the project is divided into two 4 levels blocks, around a large central courtyard of 11 meters long. The two volumes reach the height of 9 meters permitted by city regulations, plus a rooftop terrace for recreation, and are linked to each other by an exterior circulation of concrete platforms.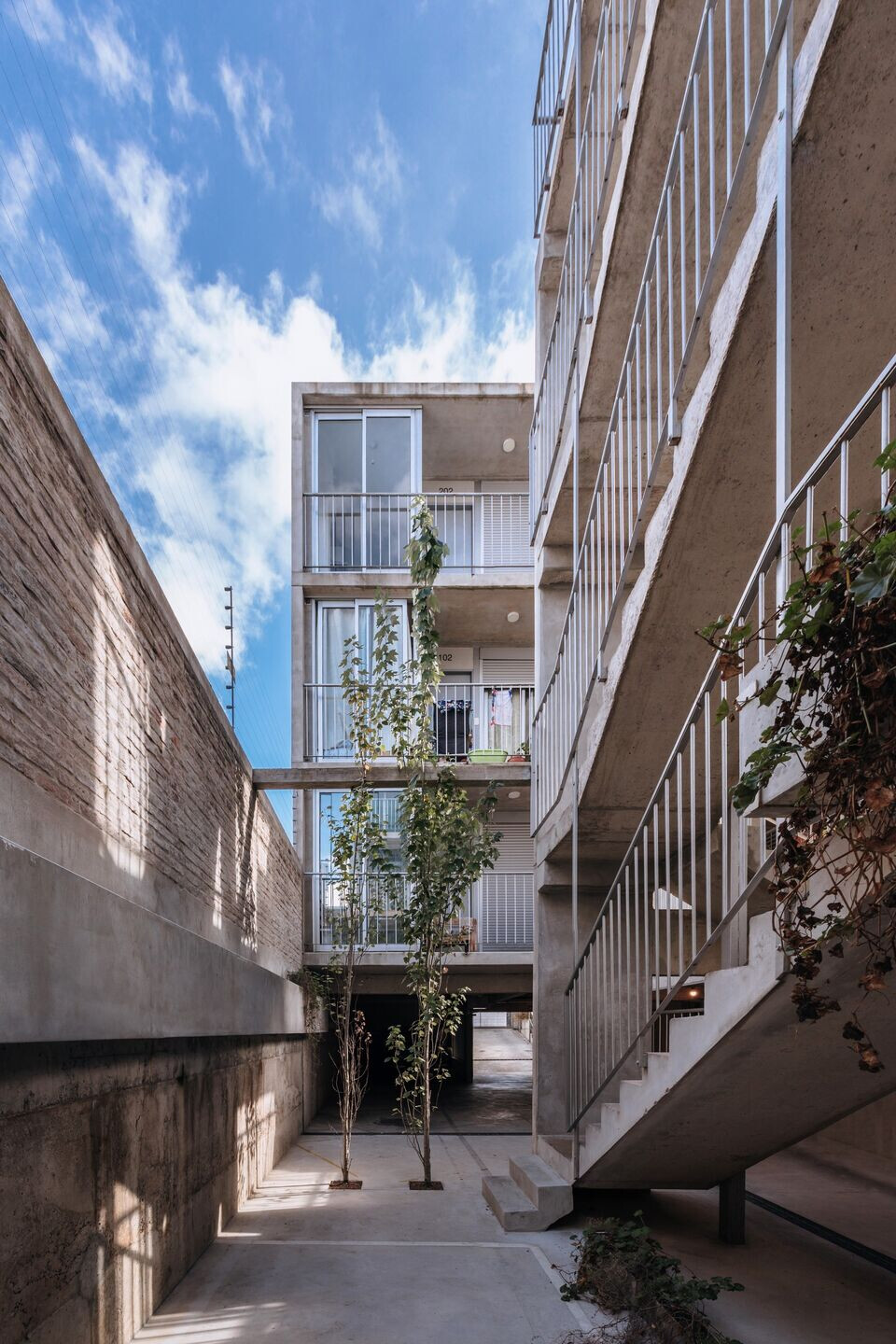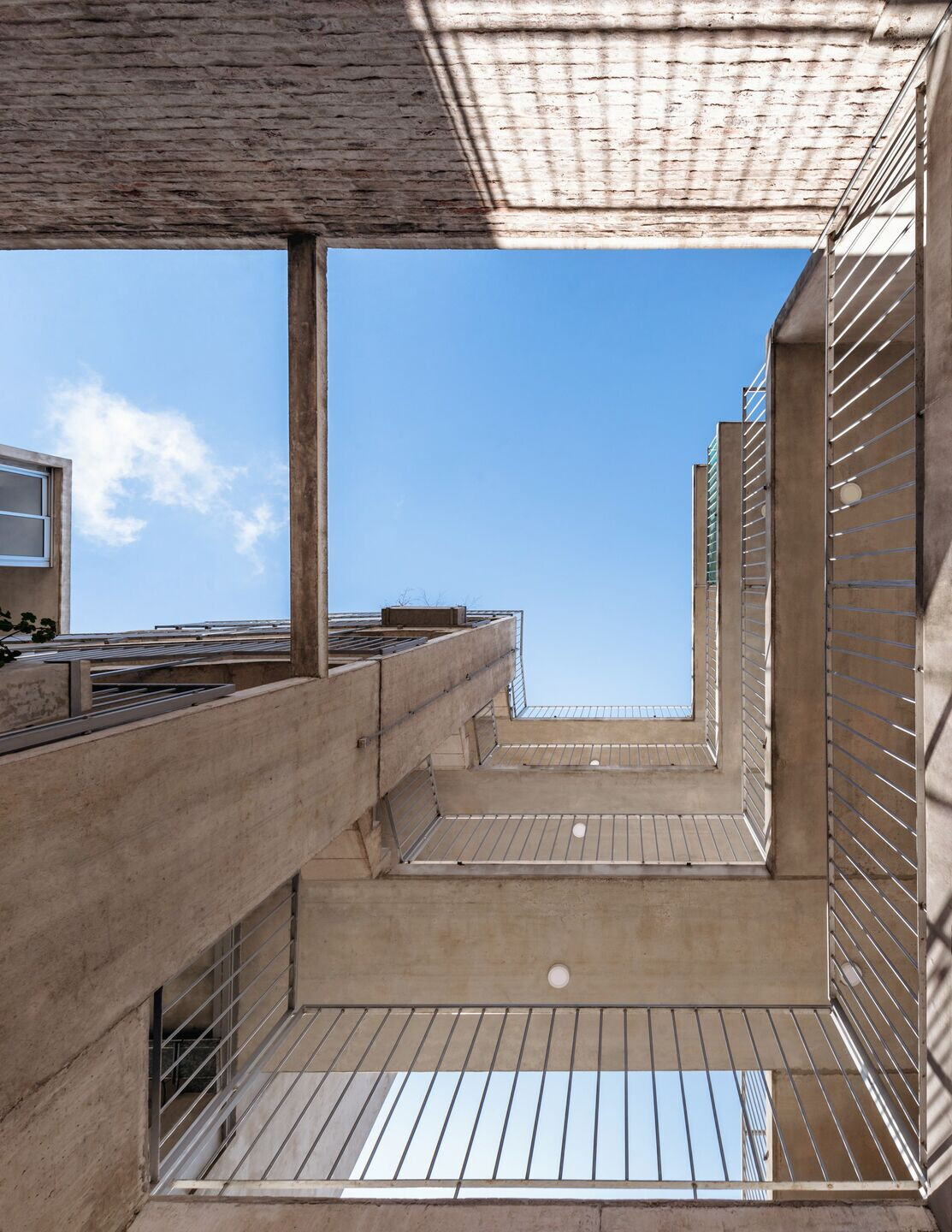 The building's access is through a basement where garages are located. There you meet the vertical circulation that leads to the fifteen bi-oriented housing units in the three upper levels.
The typologies vary between 1 and 2 bedrooms and a studio apartment, and all have terraces or patios for individual use. The arrangement around the central open space allows all the units to have a double orientation to the northwest and southeast, ensuring adequate sunlight and cross ventilation.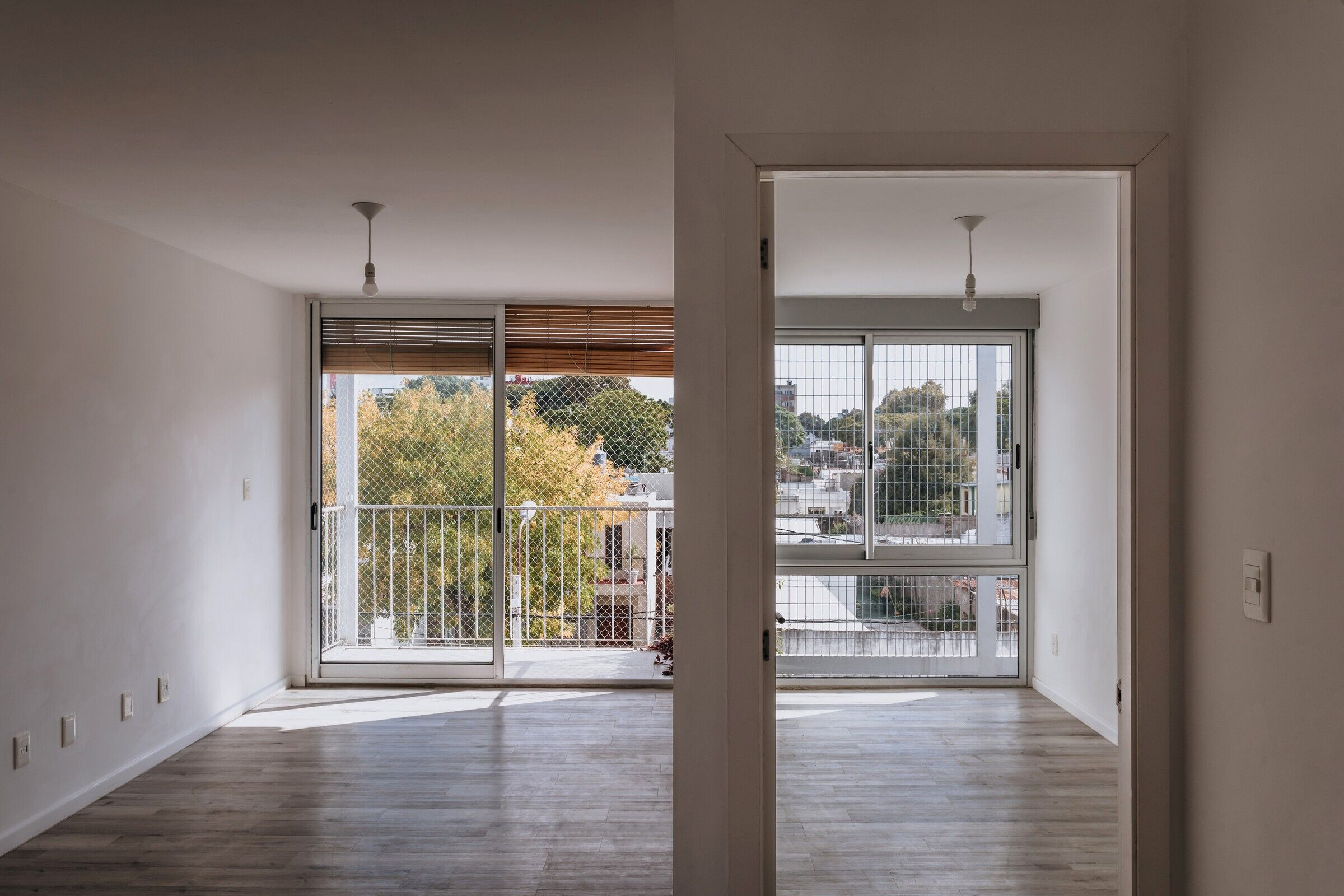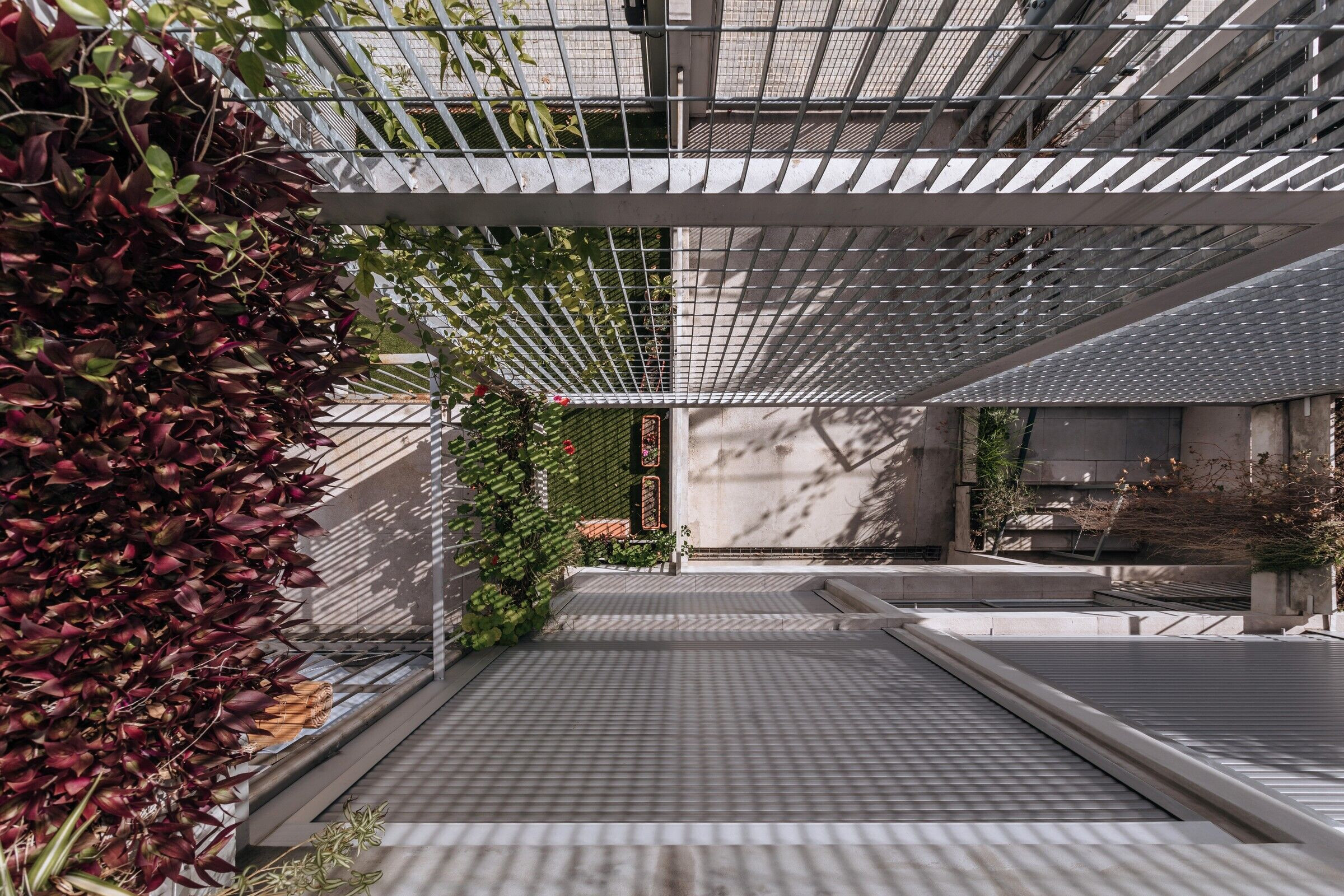 As we continue through the central circulation, we access the walkable roof, which has a recreation area with two barbecues for common use, and a space for tenders and water tanks.
Regarding to the design, the search was for a contemporary aesthetic of pure lines and simple volumetry. The construction was carried out with precast concrete pieces and assembled on site with the help of cranes, a solution that provided speed and simplicity to the execution.
The main façade consists of a metallic skin of steel profiles and orsogril panels attached tothe building, generating a 1.20-meter-wide buffer space that functions as a green filter, providing privacy to the units and housing the outdoor spaces.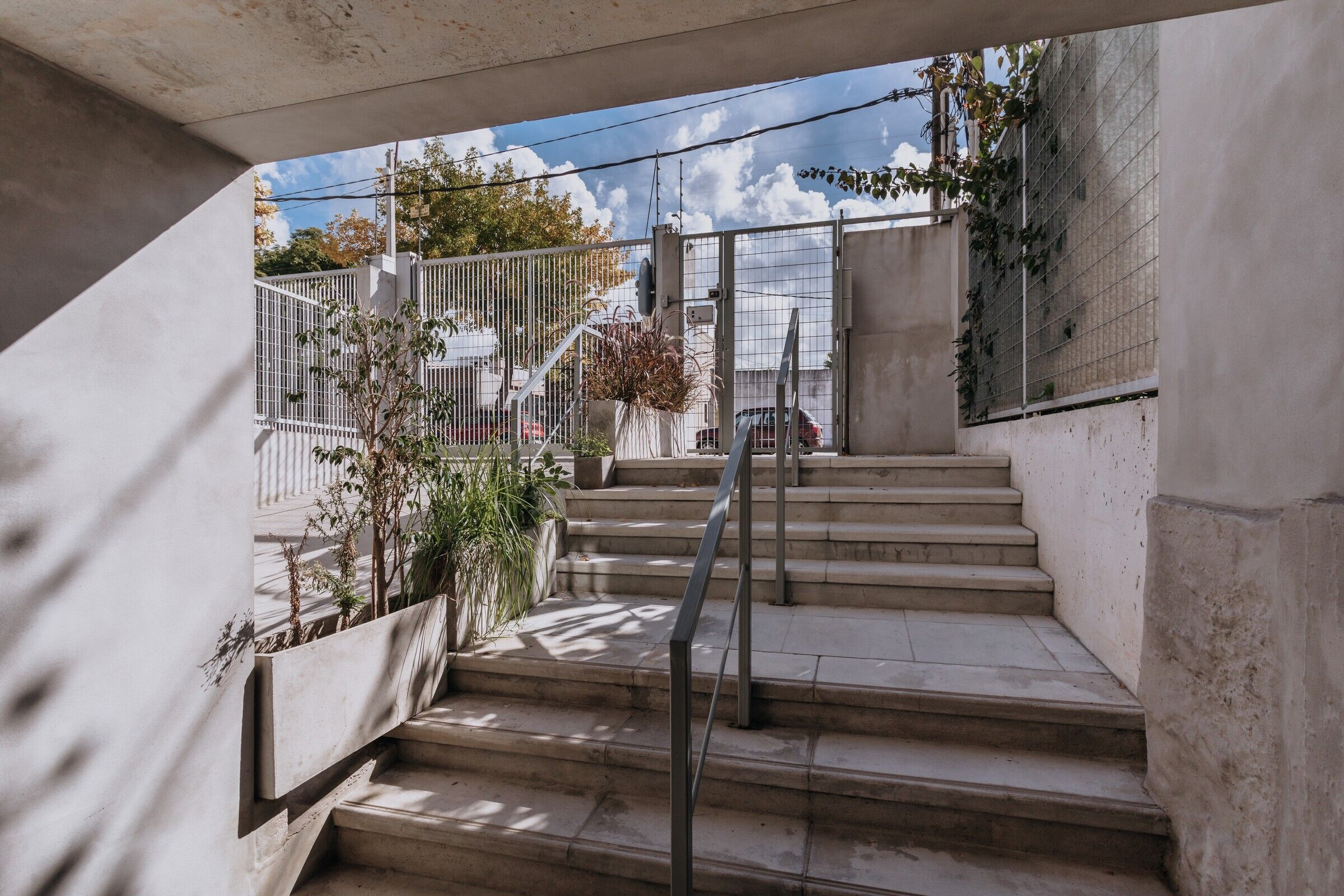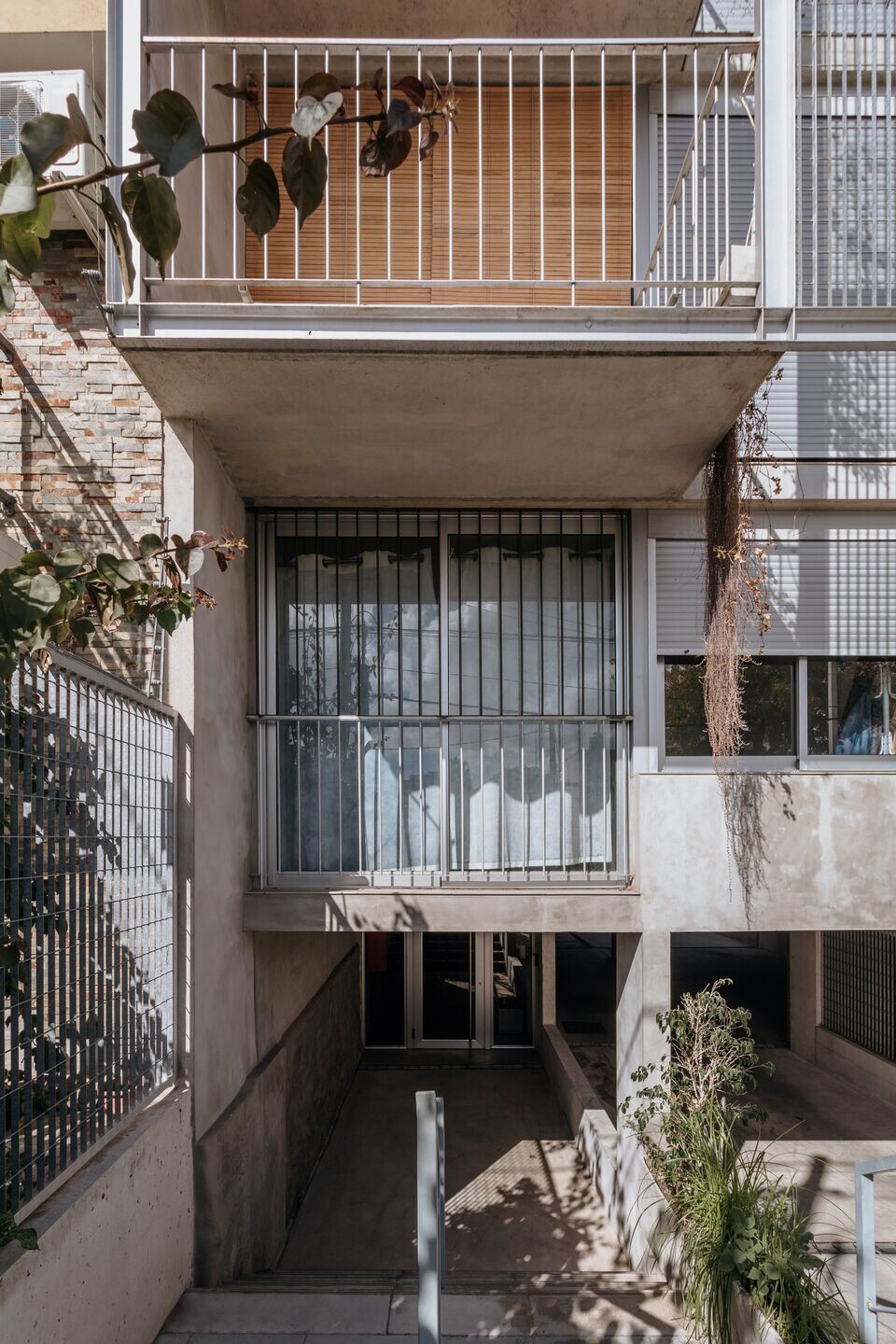 Team:
Architect: Arcieri Arquitectura
Other participants: Arq. Melisa Quesada, Arq. Lucía Bogliaccini
Photography: Sebastián Aguilar Aloy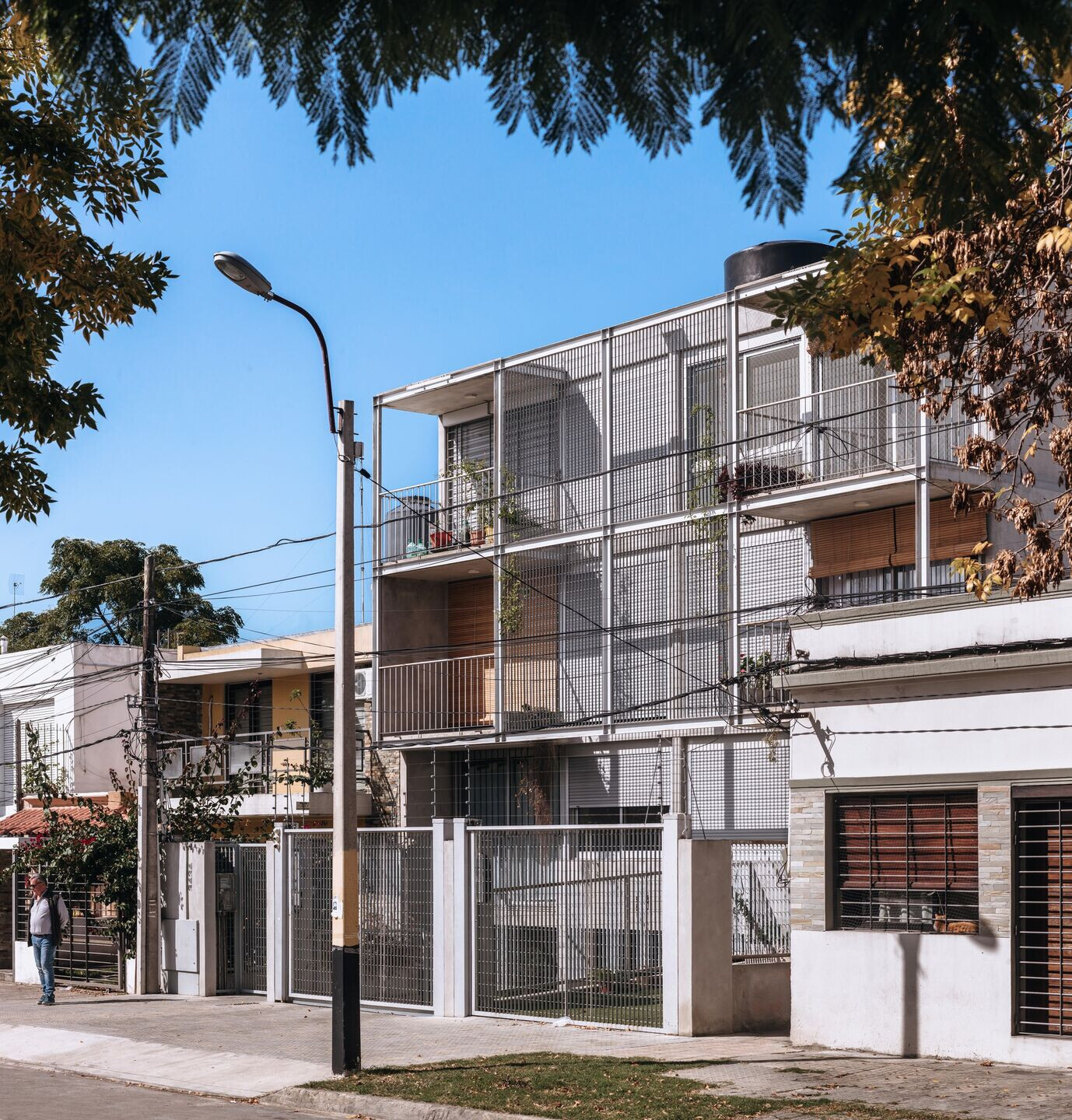 Material Used:
1. Facade cladding: Concrete and Orsogril
2. Roofing: Concrete
3. Flooring: Wooden vinyl, Rozen
4. Windows: Aluminum windows, KFP
5. Interior furniture: Gabycar