An aging nineteen twenties bungalow has undergone a transformation for a retired couple who recently relocated to Southern California from New England. The brief called for the creation of a new, singular living and sleeping space that would have a meaningful connection to both the site and its history. This was to be executed with a minimal of means and as little disruption to the existing conditions as possible.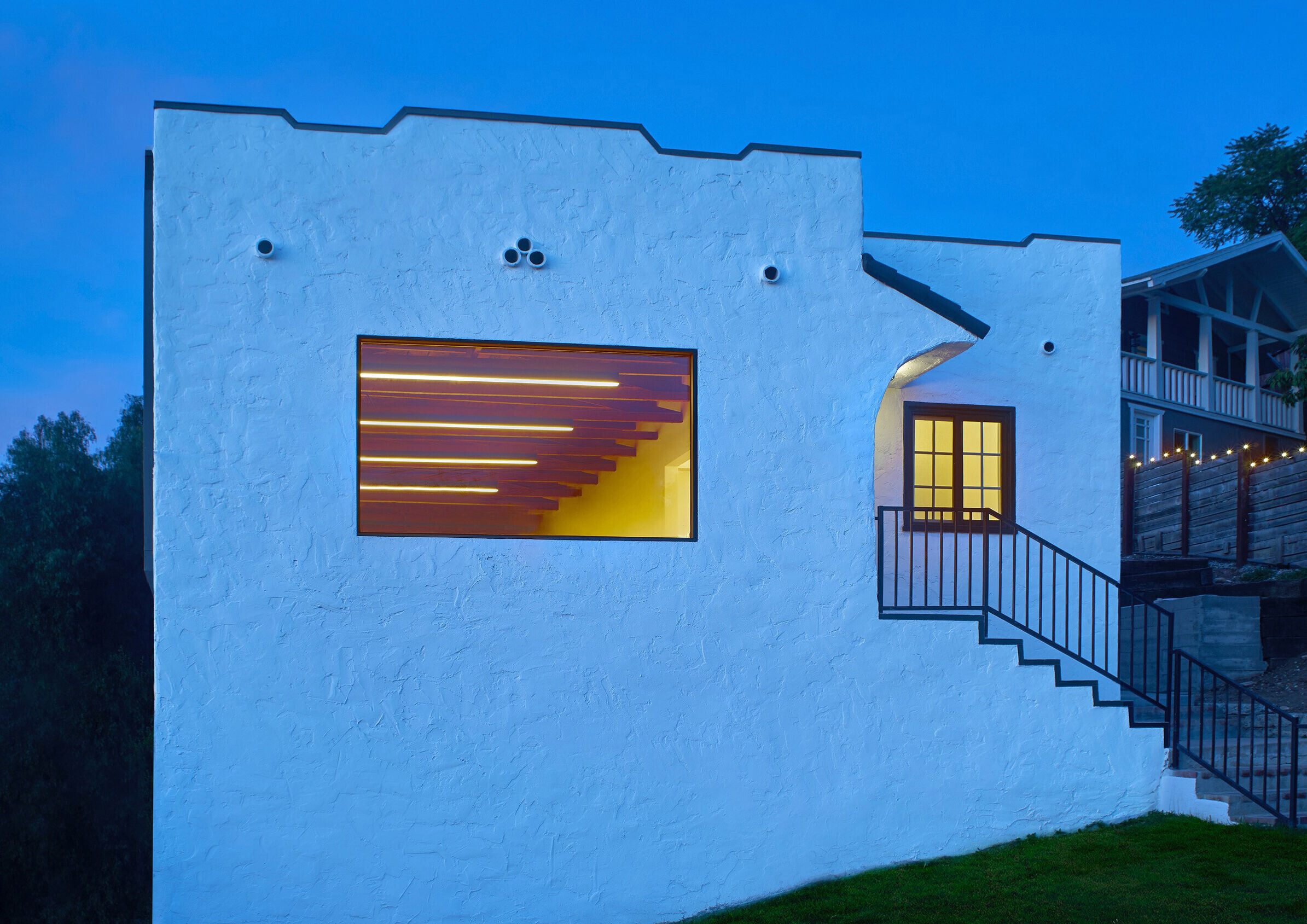 Interior partitions were removed to create an open and airy loft-type living and sleeping space from front to back along the west side of the house. The east side of the house was kept mostly intact, except for squaring off and adding a small bathroom to an awkwardly shaped back addition. The exterior wall of the main space facing the back yard has been removed and replaced with a window wall that frames and opens to the yard.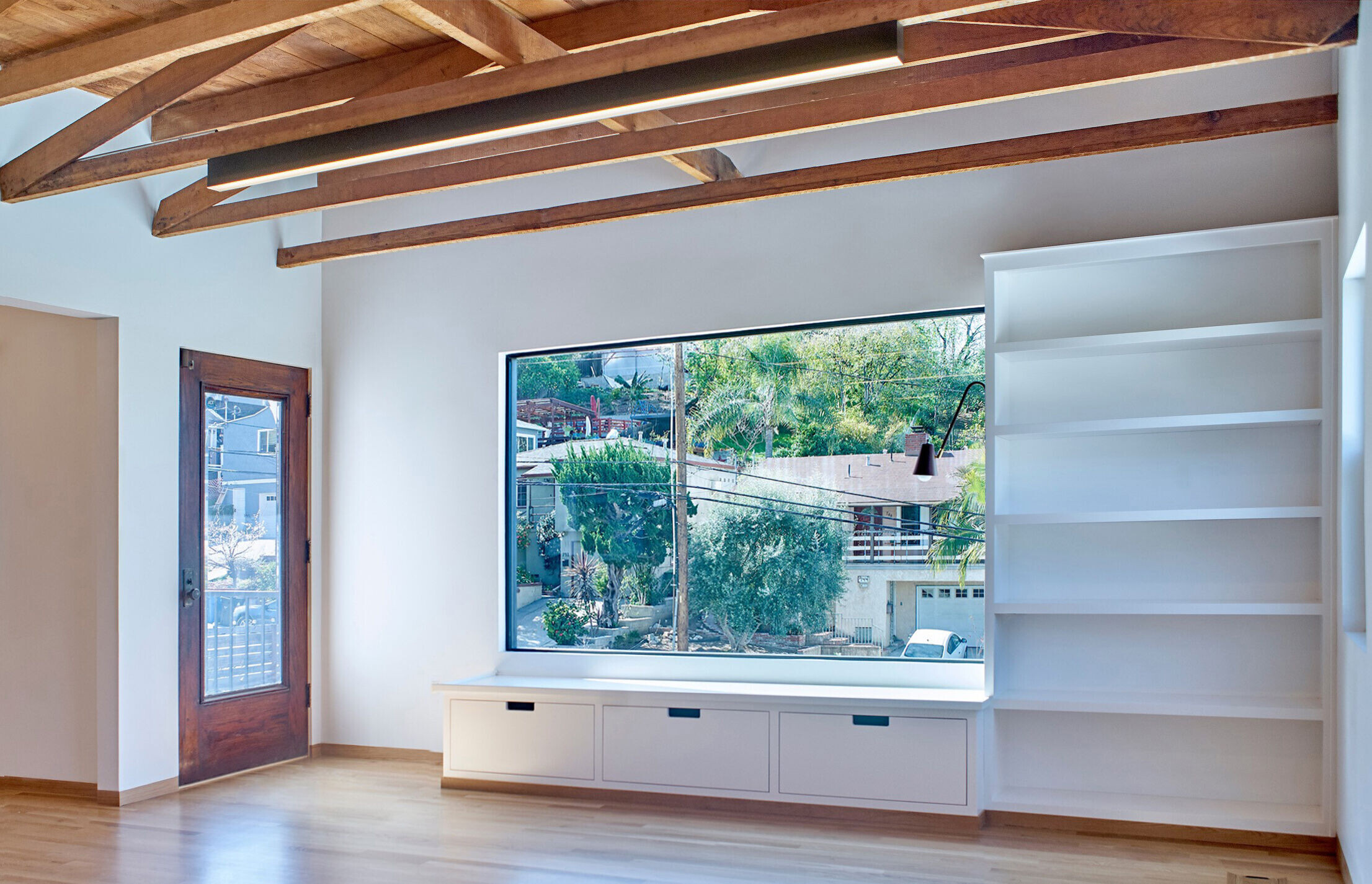 This north-facing glazing brings in an abundance of air and natural light. The window wall frame folds around the corner to encompass a new sliding door for a guest bedroom. A prefab shear panel, which economically provides seismic resistance for this wall line, has been placed out of sight on the opposite side of the house leaving the framed view unobstructed. A new wood deck has been added to provide a transition and continuity between the indoors and the outdoors.
The removal of the ceiling lath and plaster over the main space unveiled and repurposed an existing Douglas fir truss and planking system consistently spanning over the entirety of the main space. A wardrobe differentiates the living and sleeping areas within the main space.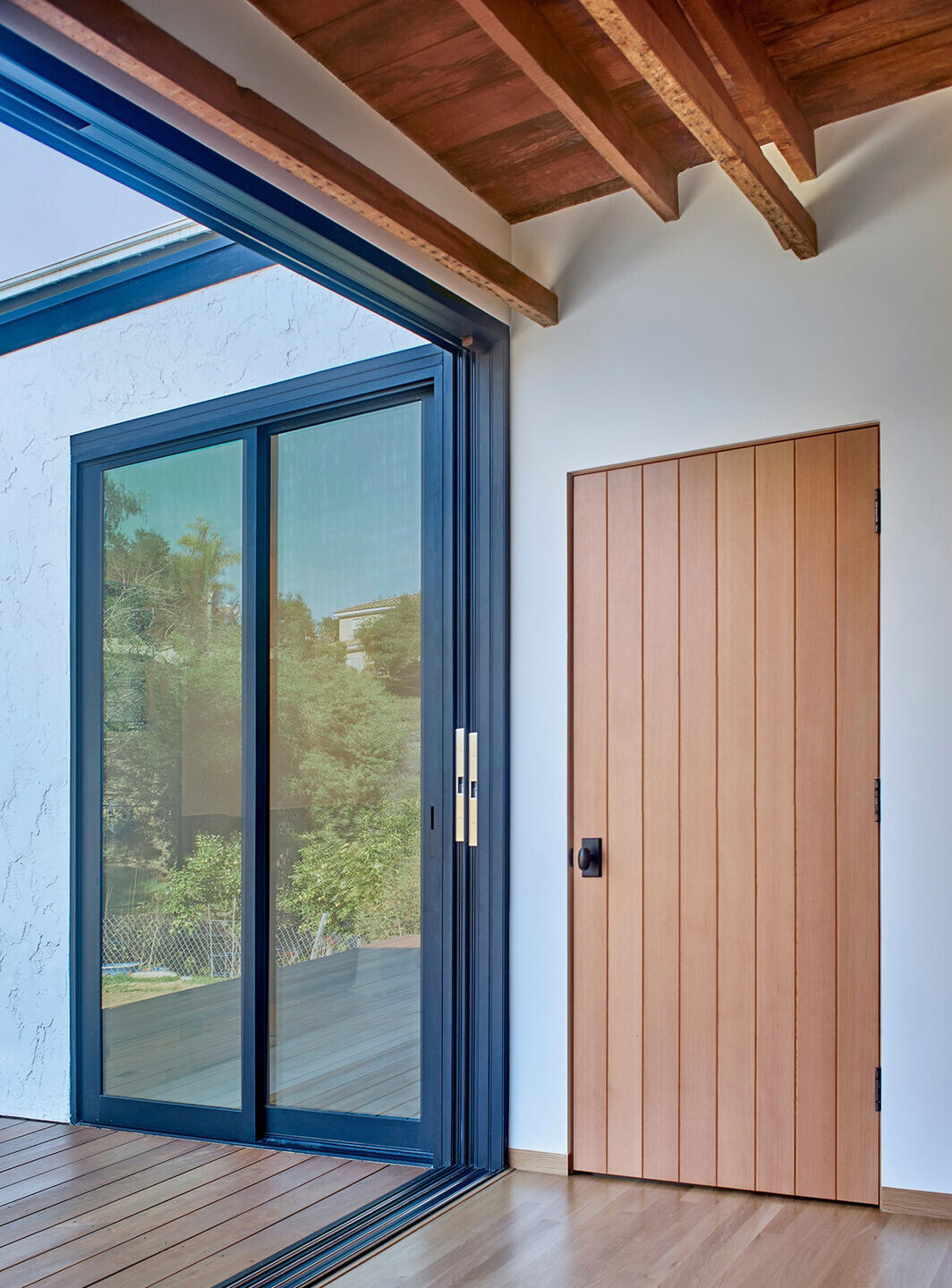 A new window with an integral bench and shelving has been added to the front of the house to frame the views beyond. A sequence of new strip lighting creates an alternating rhythm along the trusses they're attached to. A new densely-insulated cool roof lid has been added above the original roof framing to minimize solar heat gain and redirect rainwater into new rain barrels.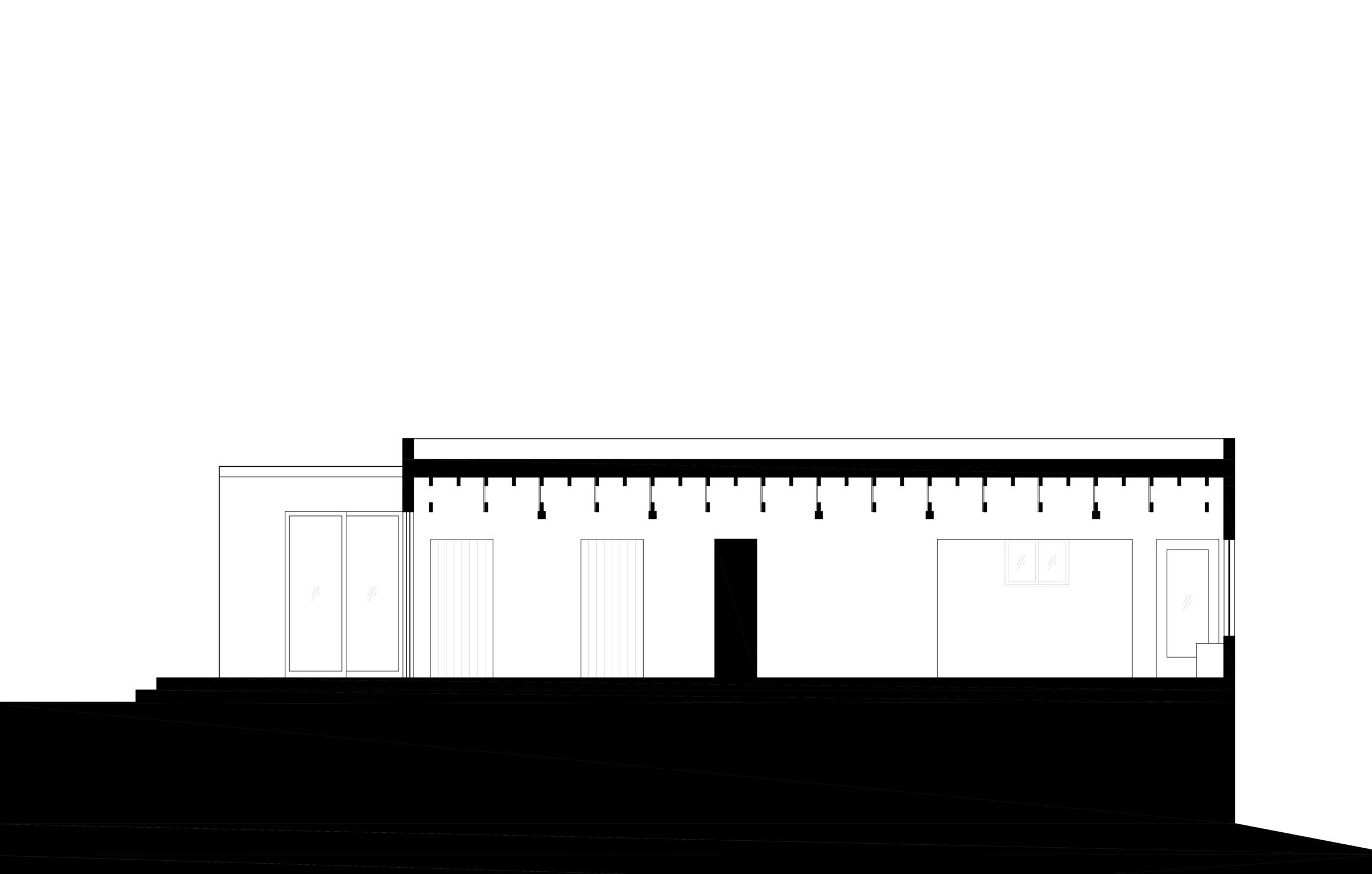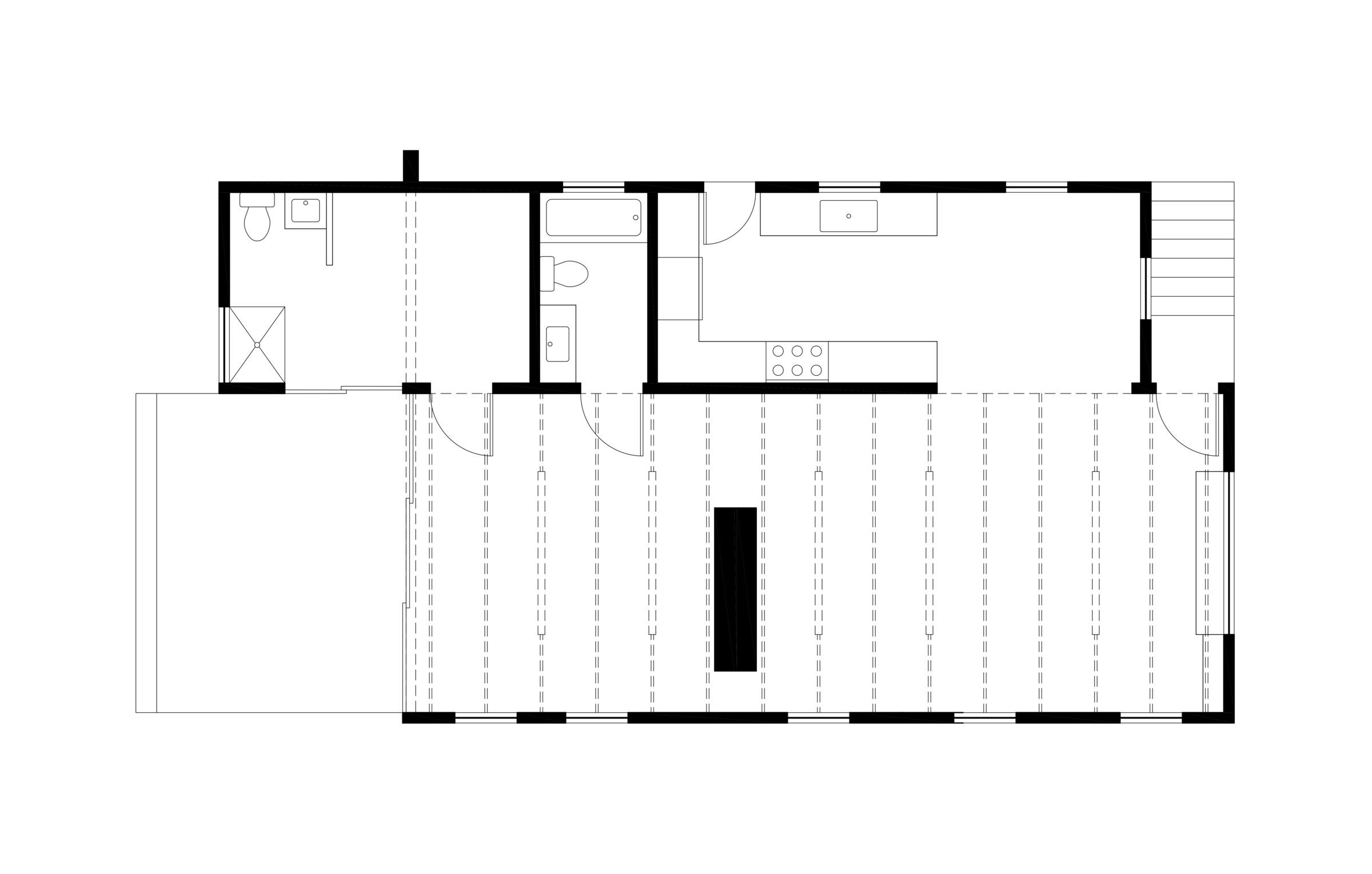 Team:
Contractor: Eye4 Design and Renovation
Material Used:
1. Sliding Doors: Fleetwood
2. Interior Doors: Trustile
3. Light Fixtures: Lumens
4. Metal Shear Panels: Hardy
5. Engineered Wood Beams: Boise Cascade