This 2500sf galvanized steel barrel-vault shed in the woods was designed with the mentality of a building inside of a building. The program was assembled and packed inside the barrel vault shape, keeping the ground floor kitchen, dining, and living spaces open and the public to the windows and land, while stacking the bedroom and bathroom and storage up top, under the curved shell.
The stairs, the loft, and the shutter polycarbonate windows allow users to experience the tallness of the space. The white voluminous interior space is lit naturally by the east-facing window wall.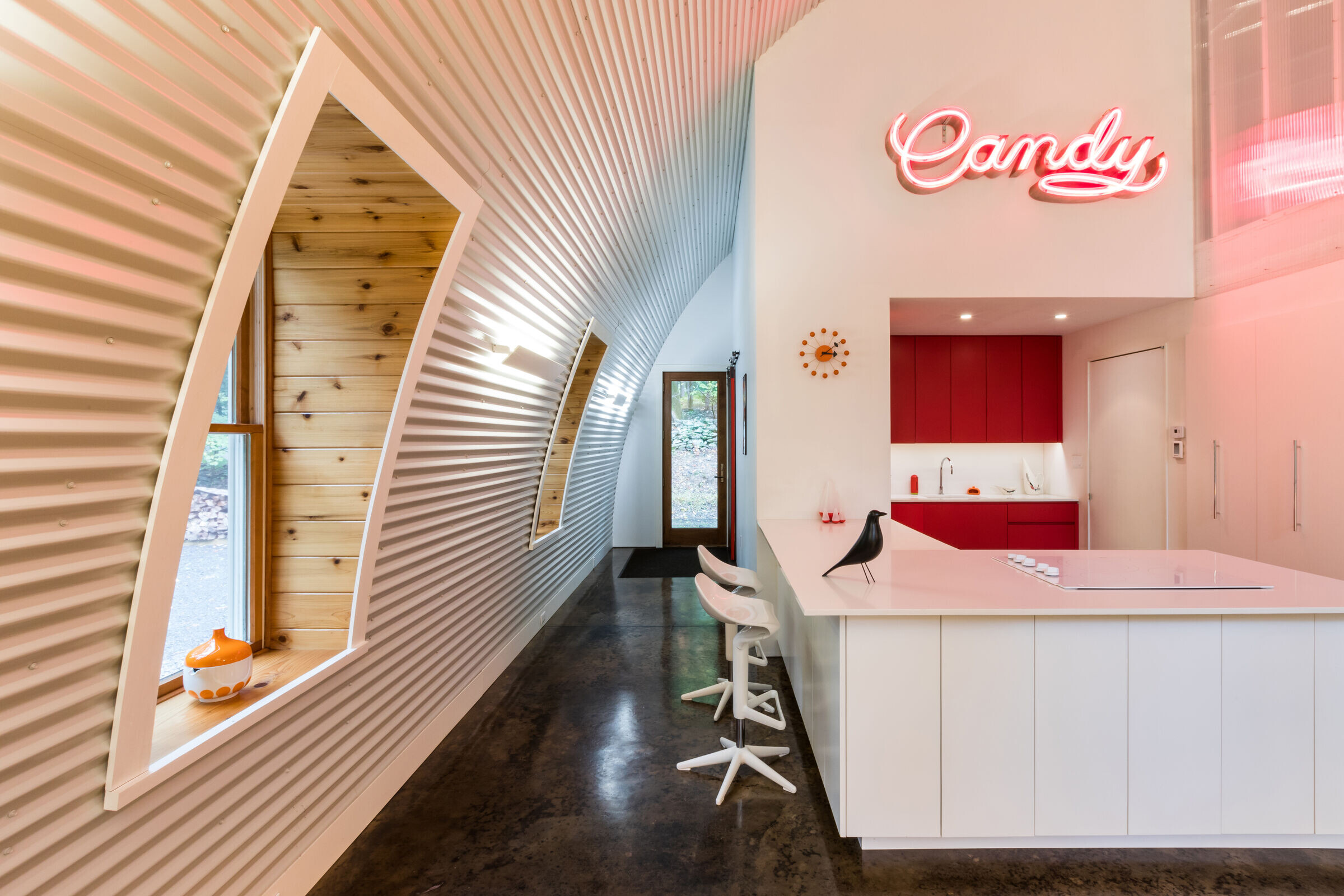 Consistent with the exterior, the interior is simple and with a simple industrial aesthetic. White corrugated liner panels form the interior shell enclosure. Stained concrete floors, black steel railings, and polycarbonate walls give the house a raw three-dimensional composition.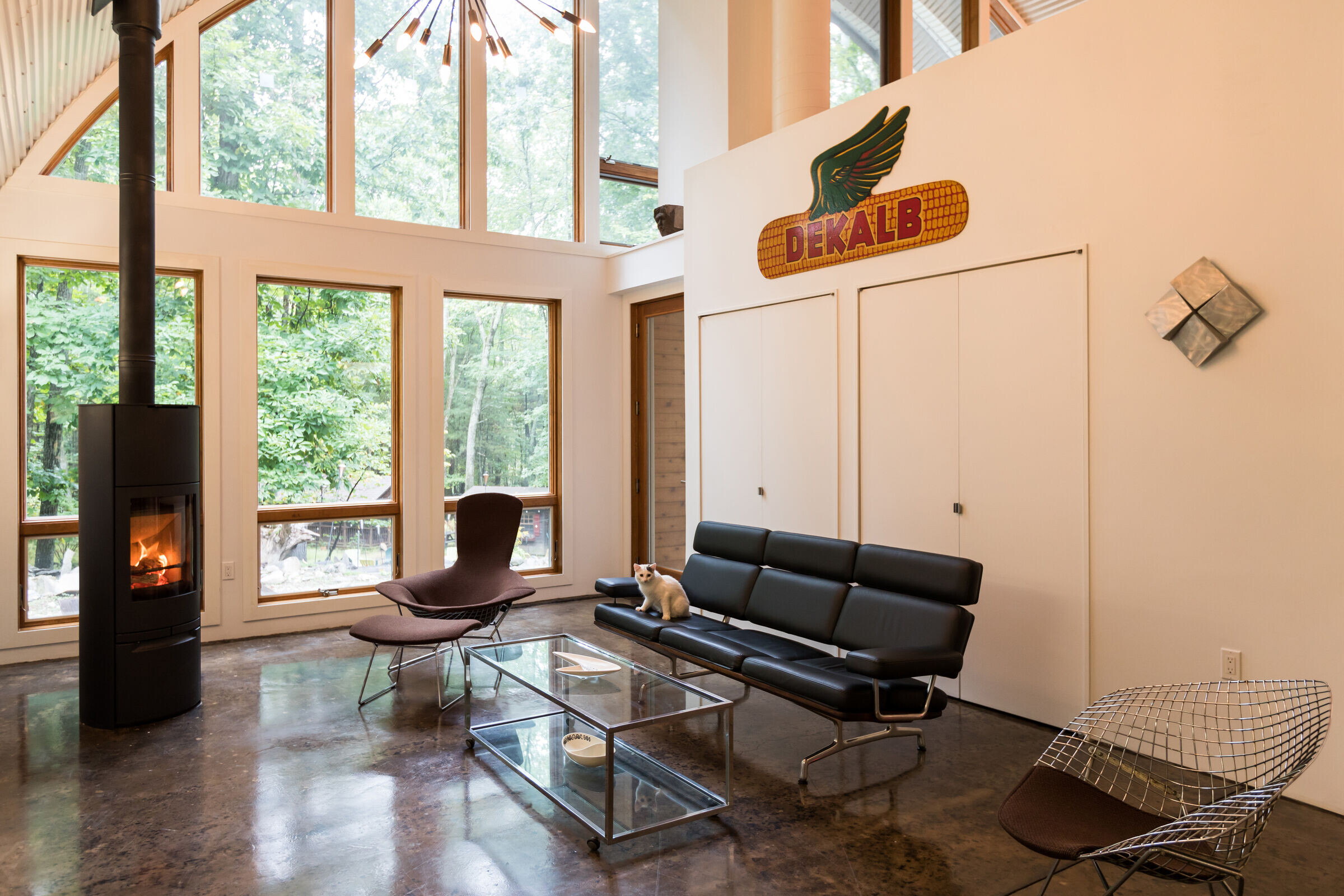 The desire for a low-energy home leads to the decision to heavily insulate the steel shell with closed-cell spray foam. Heating was incorporated as a simple radiant concrete floor and wood-burning stove which alone keep the house warm in freezing upstate winters.