Buffalo, NY, boasts one of the country's great collections of historic houses, such as this example originally built c. 1929. But time is tough on these gems, and over nearly a century windowsills and door frames weather and degrade, and eventually need to be repaired and replaced. In addition to the physical changes over the years, priorities and patterns of living change as well, and some older houses are no longer suitable for contemporary lifestyles.
This project focused on a rigorous renewal of the existing structure and exterior, contrasted by a modern rearrangement of the interior spaces. The first floor was opened up to create one large living and dining area, which flows through an oversized pass-through to connect the space with the kitchen. The second floor was reconfigured to accommodate a larger owner's suite, and child's bedroom, while the attic was completely refinished as a large family room and office. Space on the first floor of the attached garage was reallocated to serve as a new mud room and entry. Above the garage sits another bedroom suite with a small loft.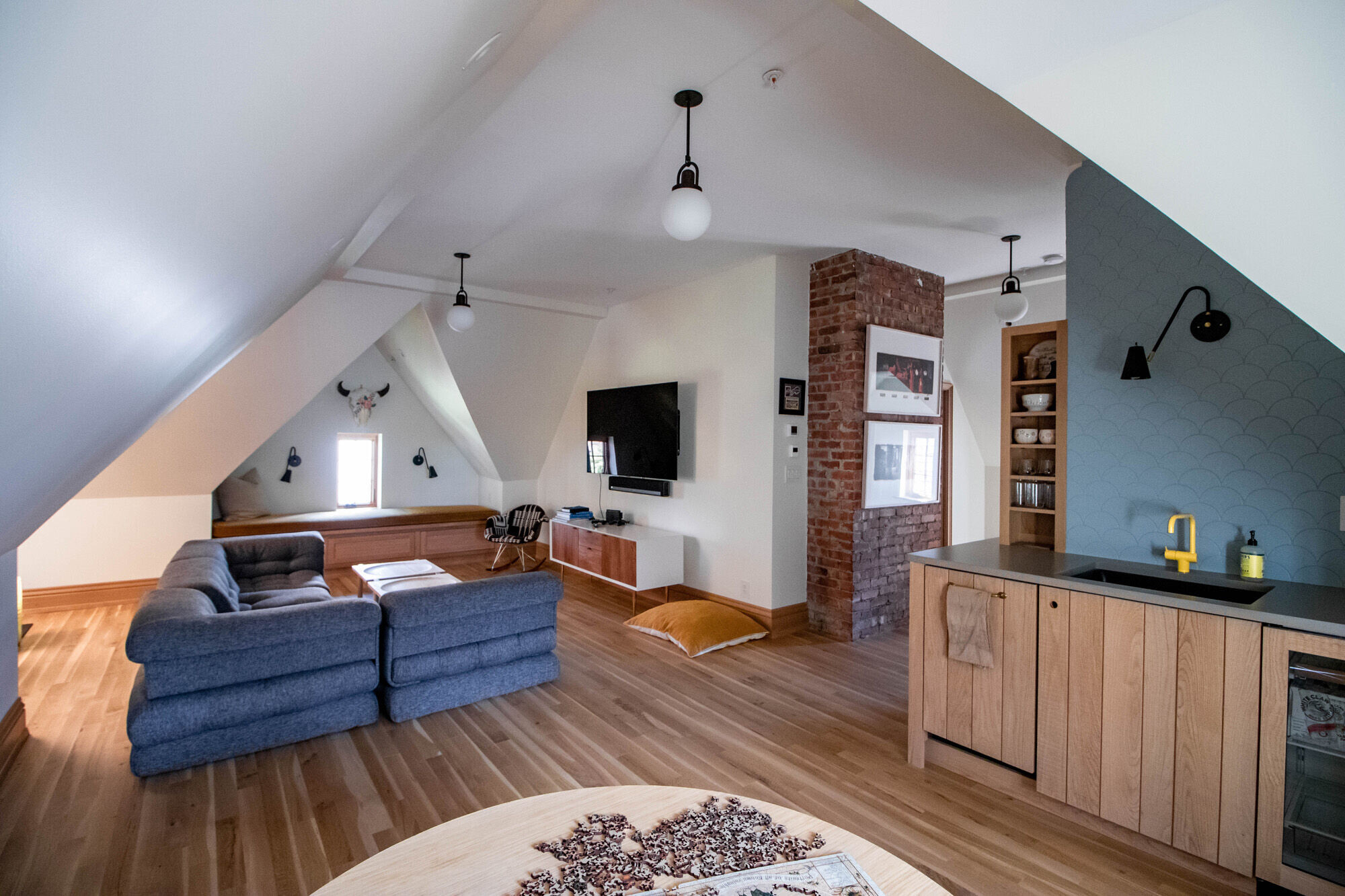 Throughout the entire project, careful attention was paid to the restoration of original features of the house. The front façade appears almost exactly as the original, with the copper roofed bay window completely rebuilt and a respectful addition of a contemporary gate. Around the rear of the house, the original patio is covered by a modern steel structure, which was carefully designed to very lightly touch the original house. The new structure also provides a balcony for the owner's suite above.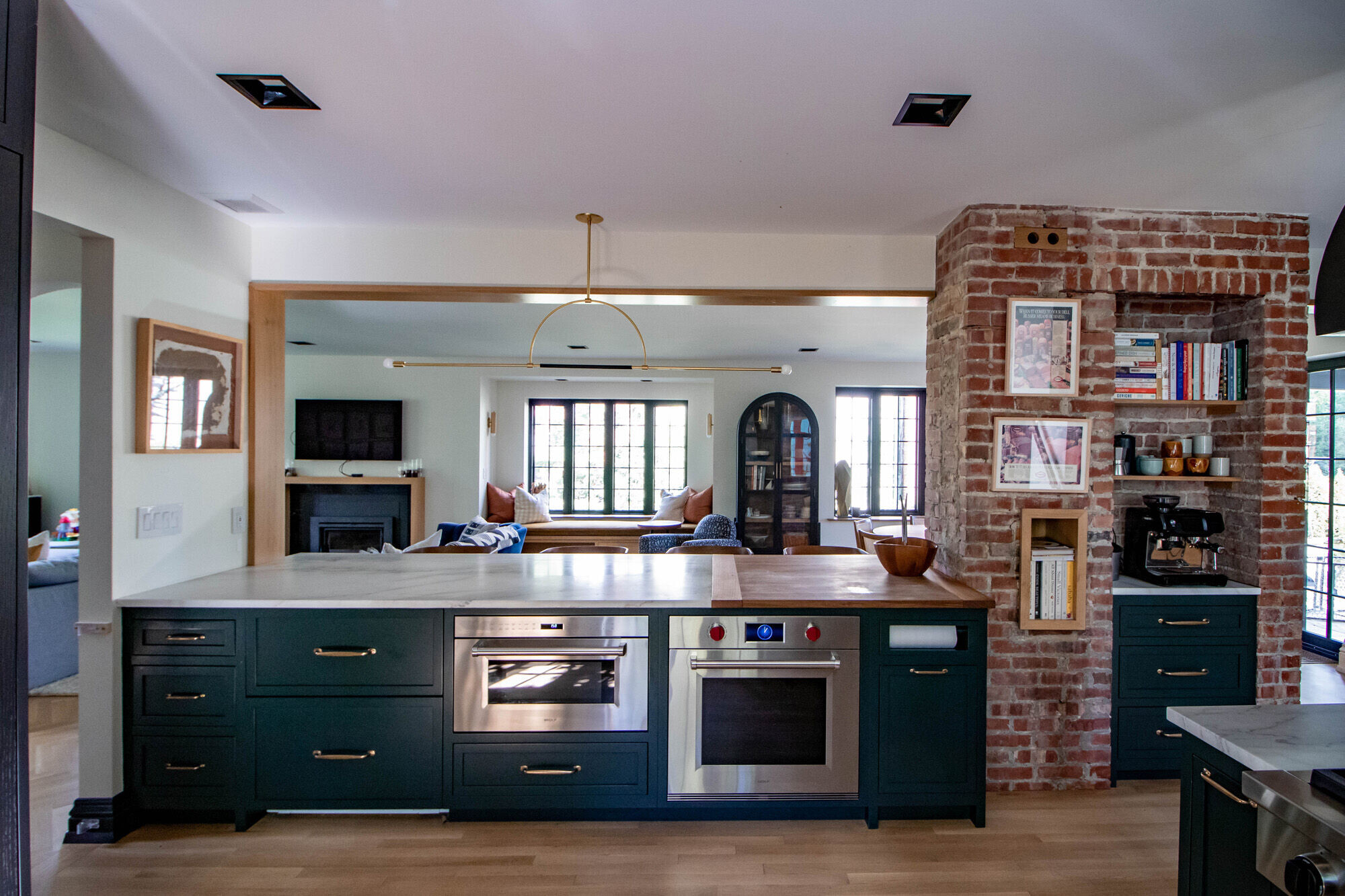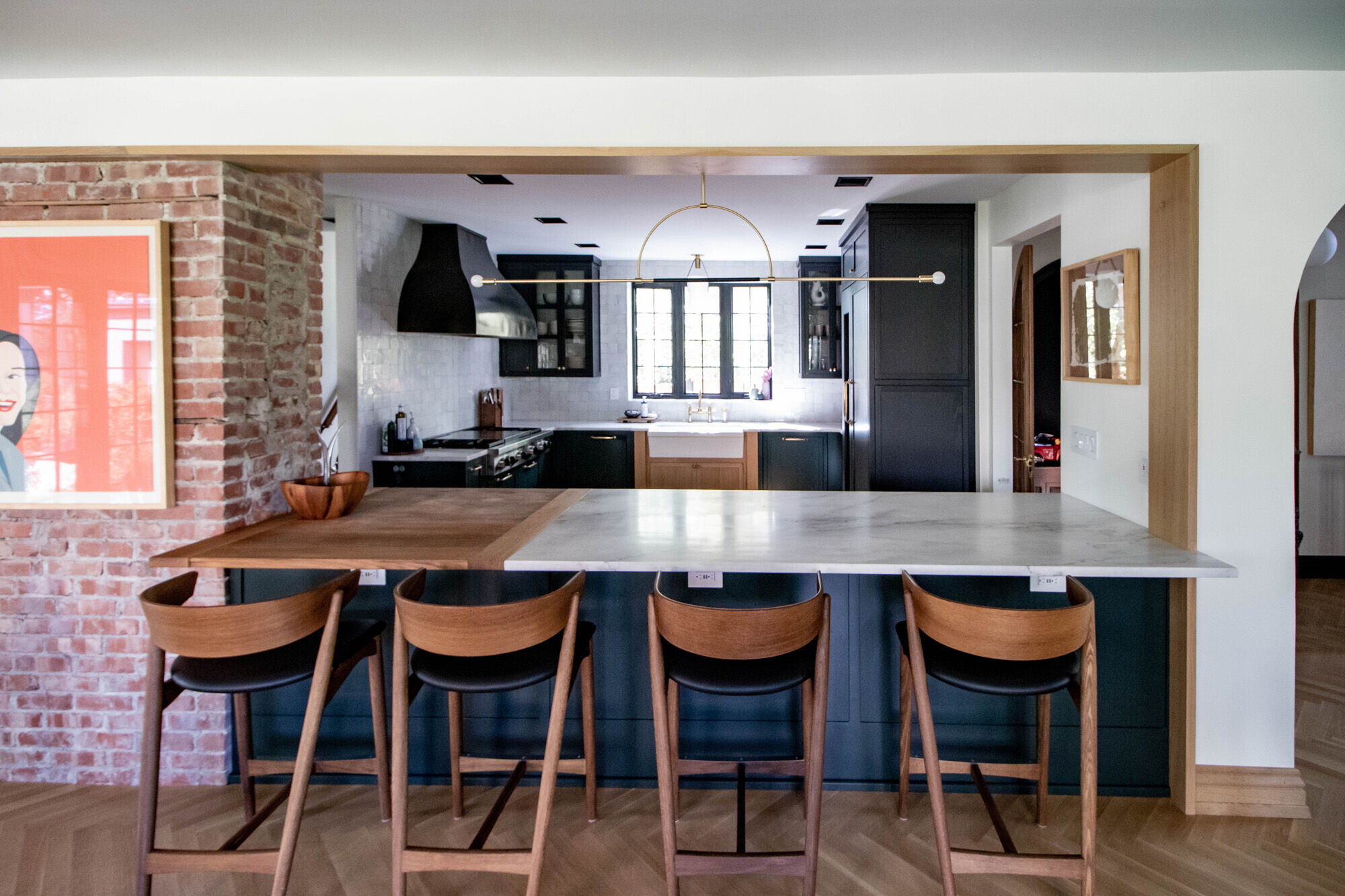 The end result is a residence that fits the flexible lifestyle of a 21st Century family, while honoring the history of the original design, and carrying those motifs forward for many more decades to come.