The project is a two-storey detached dwelling with a basement and a pool, organized around an L-shaped plan. The estate is quite heavily populated and thus the solution requires an approach which involves provision of privacy for the owner while also ensuring that the project does not contribute to the heavy density of the existing context.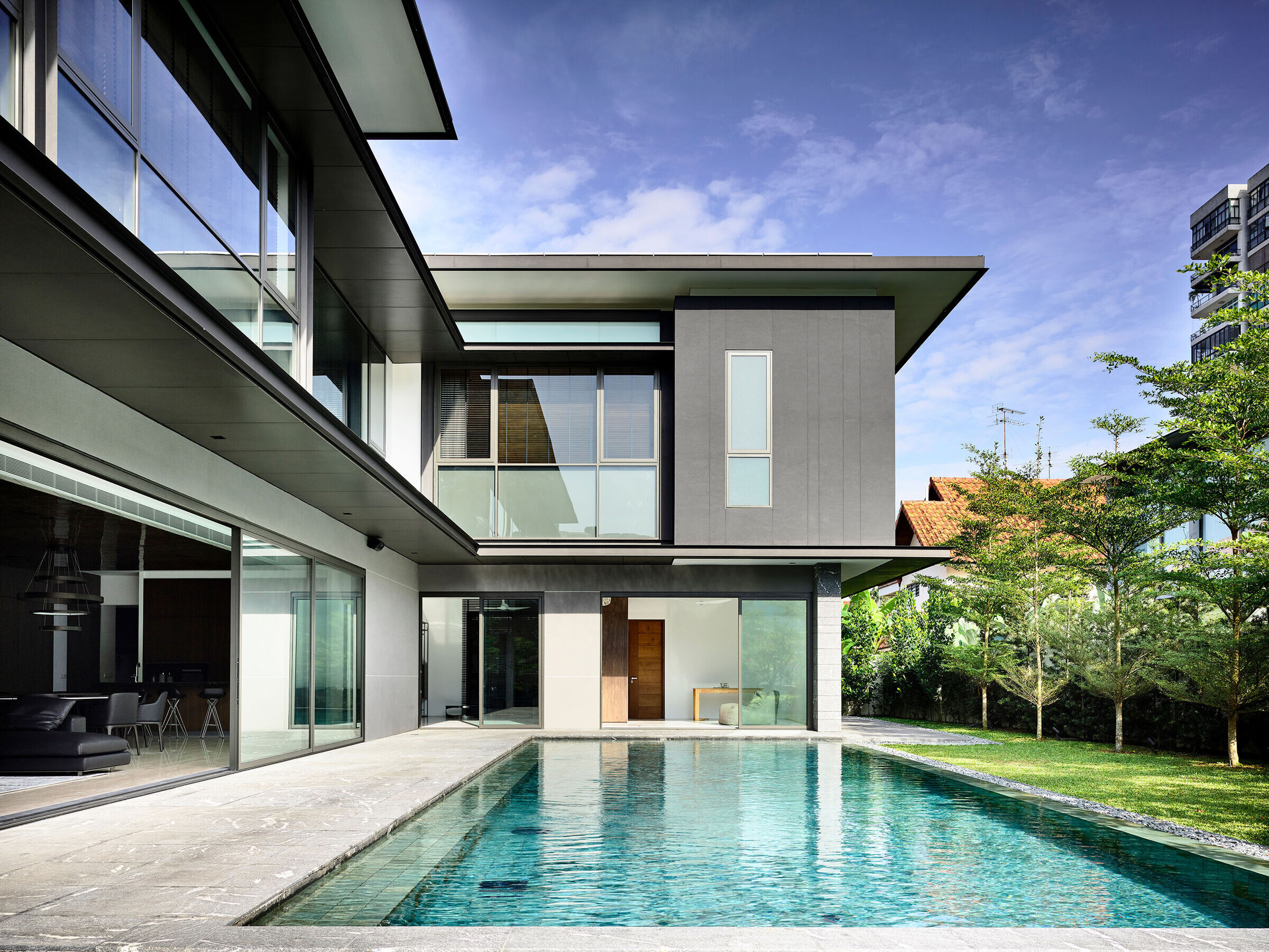 Designed to be sensitive to its neighbours, the house is set back significantly from the property line to ensure greater breathability and privacy. Instead of a traditional car porch which extends from the house to the property line, an integrated porch was designed along the L-shape wing to free up the space in front of the house, and thus not overpopulating the streetscape.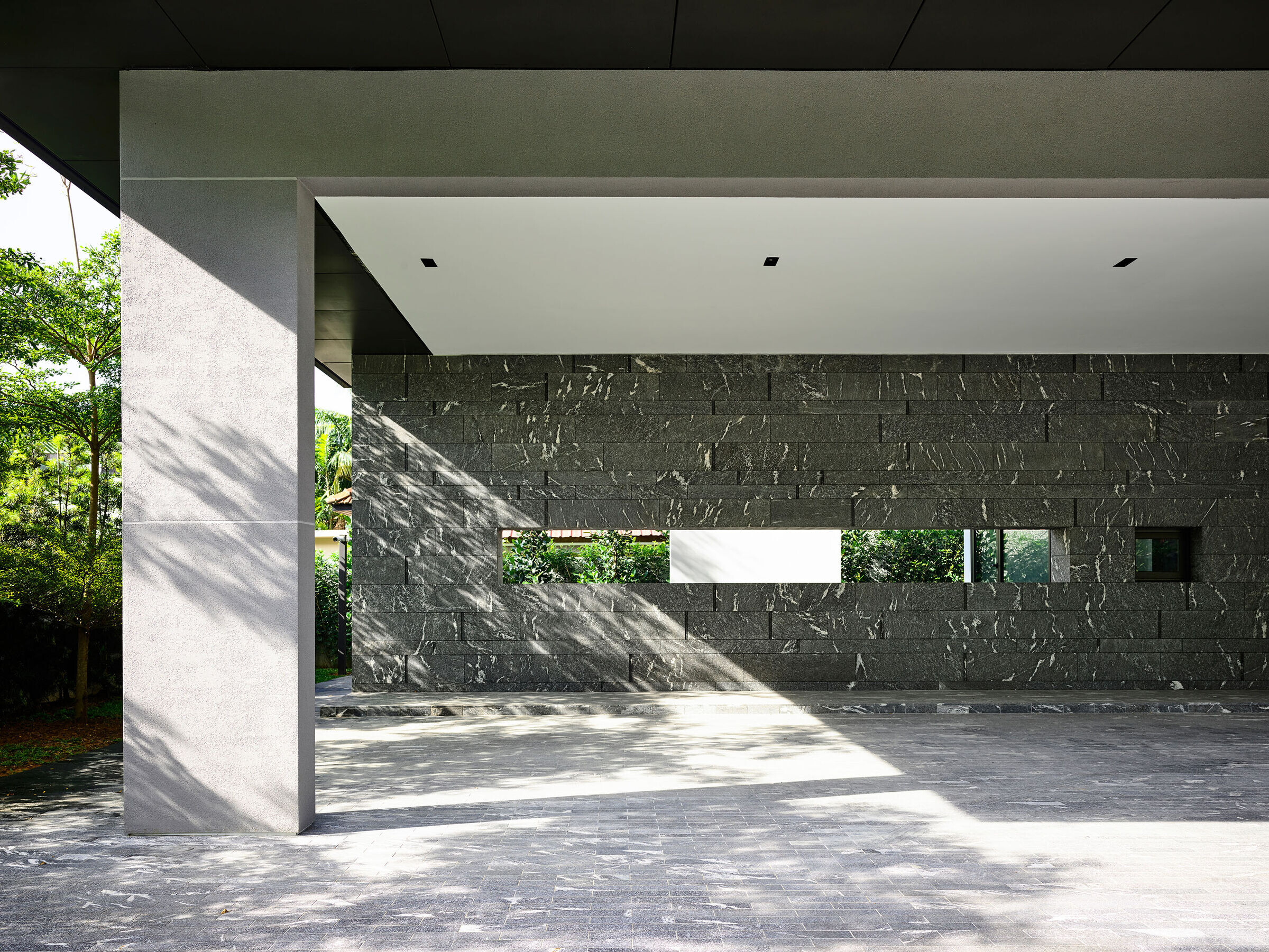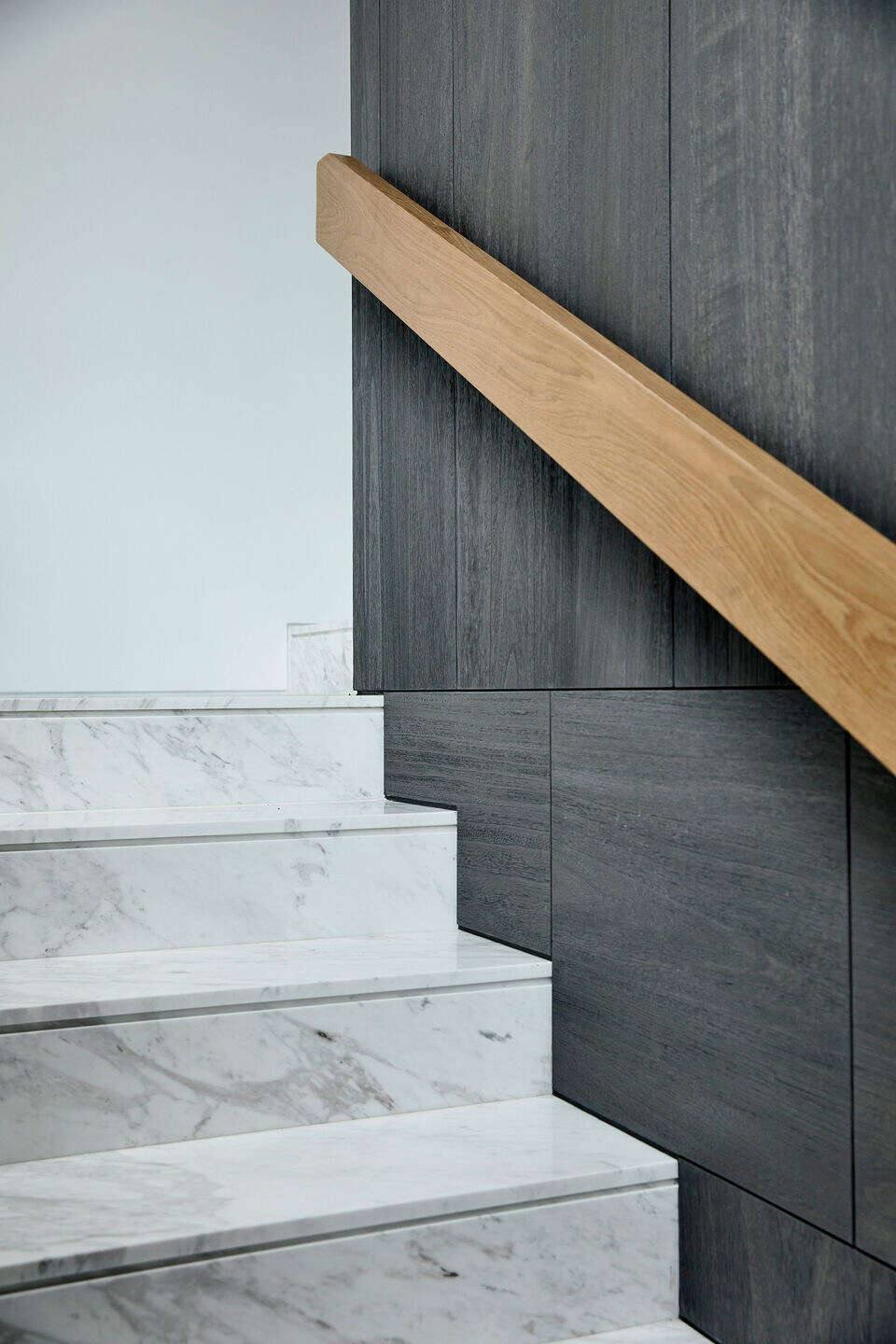 Sustainability was a key consideration for the client and thus the design made use of several green solutions to create a comfortable environment for tropical living. The use of overhangs over the ground floor of the house, along with the pool which acts as a medium to cool the air creates a cool and pleasant experience for the family to enjoy the living area which can be opened up to create a seamless transition between interior and exterior. In addition, the roofs of the house are also fitted with photovoltaic panels to reduce the amount of electric consumption for the household.