The Delmar Loop is a historic district that offers visitors seven blocks of retail shops, savory dining destinations, and live entertainment. The Loop was selected by neighboring Washington University to be the site for The Lofts—a new 4.5-acre mixed-use residential complex for students. The Lofts at Washington University feature 250 apartments, able to house a total 600 students. At a project cost of $80 million, construction of The Lofts was a significant undertaking that took years of planning.

A primary goal during development was to create a mixed-use residential community that would not only accentuate the surrounding area's vibrant atmosphere, but also set a standard for energy conservation and sustainable living. As part of a large-scale collaborative effort, CRL-U.S. Aluminum was commissioned to supply energy-efficient glazing solutions.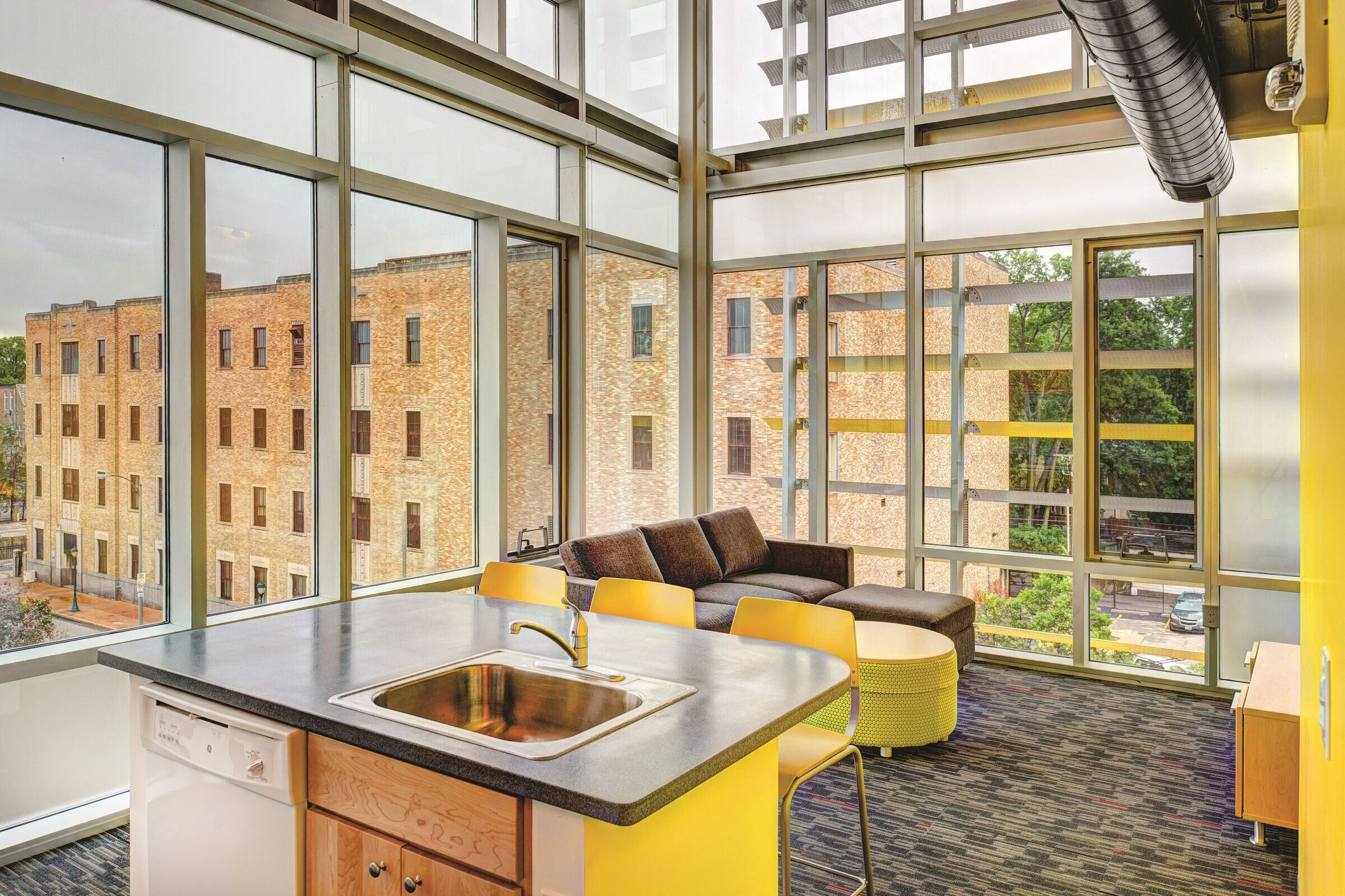 The Lofts is lined with the Series TT601 Unit-Glazed Window Wall System. This unitized system uses molded corner sponge gaskets for superior air and water infiltration performance. Series TT601 also offers improved thermal performance by employing Poly-Aluminizer™ thermal break technology. Because it's a unit-glazed system, additional benefits include faster installation times and reduced labor costs.

Completing the fenestration scheme are the Series 3250 Curtain Wall, Series FT451 Flush Front Thermal Storefront, and Series 7600 Windows. Together, these systems reduce energy usage by helping to maintain comfortable interior temperatures throughout the year.

The Lofts has earned LEED Platinum Certification from the United States Green Building Council. It's the first mixed-use residential complex in the state of Missouri to receive this recognition, and CRL-U.S. Aluminum is pleased to have played a role in its realization.