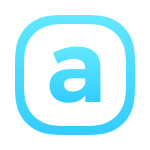 Archello How It's Made, Toronto
Toronto, ON M6K 3C3, Canada
Wondering where you can see, touch, smell and feel the most innovative materials in the world?
Wonder no longer!
The 5th Canadian edition of Archello's 'How It's Made' exhibit will be showcasing at ARCHITECT@WORK Toronto 2020, April 1 - 2.
This exhibit is 100% curated. You can be fully immerse yourself in material samples. There are reference projects for every sample showing real life project applications.
'How It's Made' is brought to you by Archello with special assistance from materials consultant Jim Salazar.