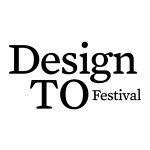 DesignTO
1214 Queen Street West, Toronto, ON, Canada
DesignTO, formerly Toronto Design Offsite Festival, is Canada's largest cultural celebration of design with over 100 exhibitions and events forming Toronto's design week, January 18-27, 2019.
Going into its 9th year, the Festival transforms Toronto into a hub for creativity, taking design and art out of the studio and into the urban sphere, bringing people together to celebrate contemporary culture. We provide opportunities for emerging talent and engage the community with exceptional and accessible public programming.
In January 2018, the Festival had direct participation from 800+ artists and designers, 140K + visitors, 95+ million press impressions, and 500+ million total brand impressions.