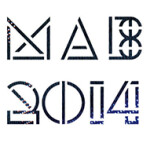 Media Architecture Biennale 2014
Skovgaardsgade 3, 8000 Aarhus C, Denmark, Aarhus, Denmark
Architects, designers and artists meet with academia and industry, when the world's premier media architecture event takes place on 19-22 November in Aarhus, Denmark, with a pre-event in Copenhagen. Across professions and nationalities, participants will create and discuss the media architecture of the future. And they will investigate how media architecture shapes people's lives in the cities of the world. Media Architecture Biennale is a conference, an exhibition, an award show and a number of workshops. It is the world's top experts exchanging ideas and outlining the media architecture of the future. It is representatives from different world cities working with the community, cultural and business potentials of media architecture. And it is leading architects, designers, academics and artists meeting each other and some of the major stakeholders from the industry that provides media architecture materials and technology. Previous media architecture events have taken place in Berlin, London, Vienna, Hong Kong, Frankfurt and Beijing.
Aarhus hosted the Media Architecture Biennale for the first time in 2012
with participation of Jason Bruges, Ben Rubin, United Visual Artists, Antonino Saggio, Gehl Architects, Bjarke Ingels Group and many more. The Media Architecture Biennale 2014 takes place at Godsbanen in Aarhus on November 20-22. A pre-event takes place at
Danish Architecture Centre
in Copenhagen on November 19. More information can be found here on
http://mab14.org/
.