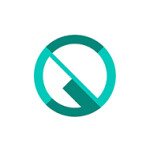 New Generations Festival
Via Giulio Cesare Procaccini, 4, 20154 Milan, Italy, Milan, Italy
The NEW GENERATIONS Festival, which will be held in Milan on 28, 29 and 30 November 2013 with the patronage of the Chamber of Architects of Milan, the Municipality of Milan and the Embassy and General Consolate of the Netherlands, will be the peak of a research conducted by Itinerant Office, aimed to analyze the impact of the crisis on the activity of young architects in Europe. The crisis is meant as a major cause of the trends' acceleration, which led to a radical revision of the approach to the architect's profession and to a rethinking of his role within the society. The project, born around the video-interview format, has given life to a network based on collaboration and cultural exchange among more than 40 under 36 offices based in Italy, Spain and The Netherlands, who will be soon joined by more architects from Belgium, Greece, Portugal, Romania, Sweden and Turkey. Although the project's participating countries have different political, economic and social characteristics, the emerging issues are common. During the three-days festival, the invited offices will develop these issues through few initiatives spread around the city of Milan.
The program will be based on three main workshops:
01_Community&Build Workshop
thursday 28/11 h 10:am > saturday 30/11 h 8pm Participants: 40
02_Collaborative Arts Workshop
thursday 28/11 h 10am > saturday 30/11 h 8pm Participants: 20
03_Crisis&Innovation Workshop
friday 29/11 h 10am > saturday 30/11 h 8pm Participants: more than 150
Check the whole program
Alongside the workshops, a series of presentations by the invited architects and two Pecha Kucha events, supported by the Chamber of Architects of Milan, will encourage the sharing of innovative ideas, practices and experiences. The main activities will take place in a space called "La Cattedrale" at La Fabbrica del Vapore and at the "Stecca 3.0". Other venues in the city (among which the Milan city hall "Urban Center" that will host the Festival press preview on Thursday 12pm - November 7th, 2013, the seat of the Chamber of Architects, the Triennale Museum) will host a number of events and side activities in order to involve also a non-expert audience. All the initiatives of the Festival (with the exception of the self-build and collaborative arts workshops) are open to the public and are mostly free to ensure a constant flow of participants. In order to expand the new generation of contacts and collaborations, an open competition to all under 36 practices in Europe will be launched. By sending a video-interview of 5 minutes, each participant could be admitted to the network.
JOIN THE NEW GENERATIONS PLATFORM