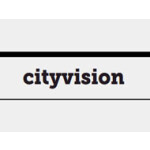 Rio de Janeiro CityVision Competition
Register here!
http://www.cityvisionweb.com/competitions/riodejaneiro/
CityVision Competitions is an annual architectural contest that invites architects, designers, students, artists and creatives to develop urban and visionary proposals with the aim of stimulating new ideas for the future of our cities. All through innovative ideas and methodologies that can improve the connection between the historical, contemporary and future city vocation, thus promoting a positive evolution of the critical architectural historiography. CityVision Competitions is part of the homonimus architecture laboratory, CityVision, that every year proposes deep researches and studies with the aim of generating a dialogue between the contemporary city and its future image. CityVision is a way to explore the reality and the future of architectural design thanks to a printed and digital free press project, CityVision Magazine; the organization of international architecture competitions, CityVision Competition; events, lectures, installations and exhibitions, CityVision Projects. Register here!
http://www.cityvisionweb.com/competitions/riodejaneiro/