Perched on the riverbank of the Yangtze River in Wuhan, the No Art bookstore by Qing Studio occupies a long strip space with an interior depth of 8m placed within a box-type waterproof wall serving as the last line of defence during flooding.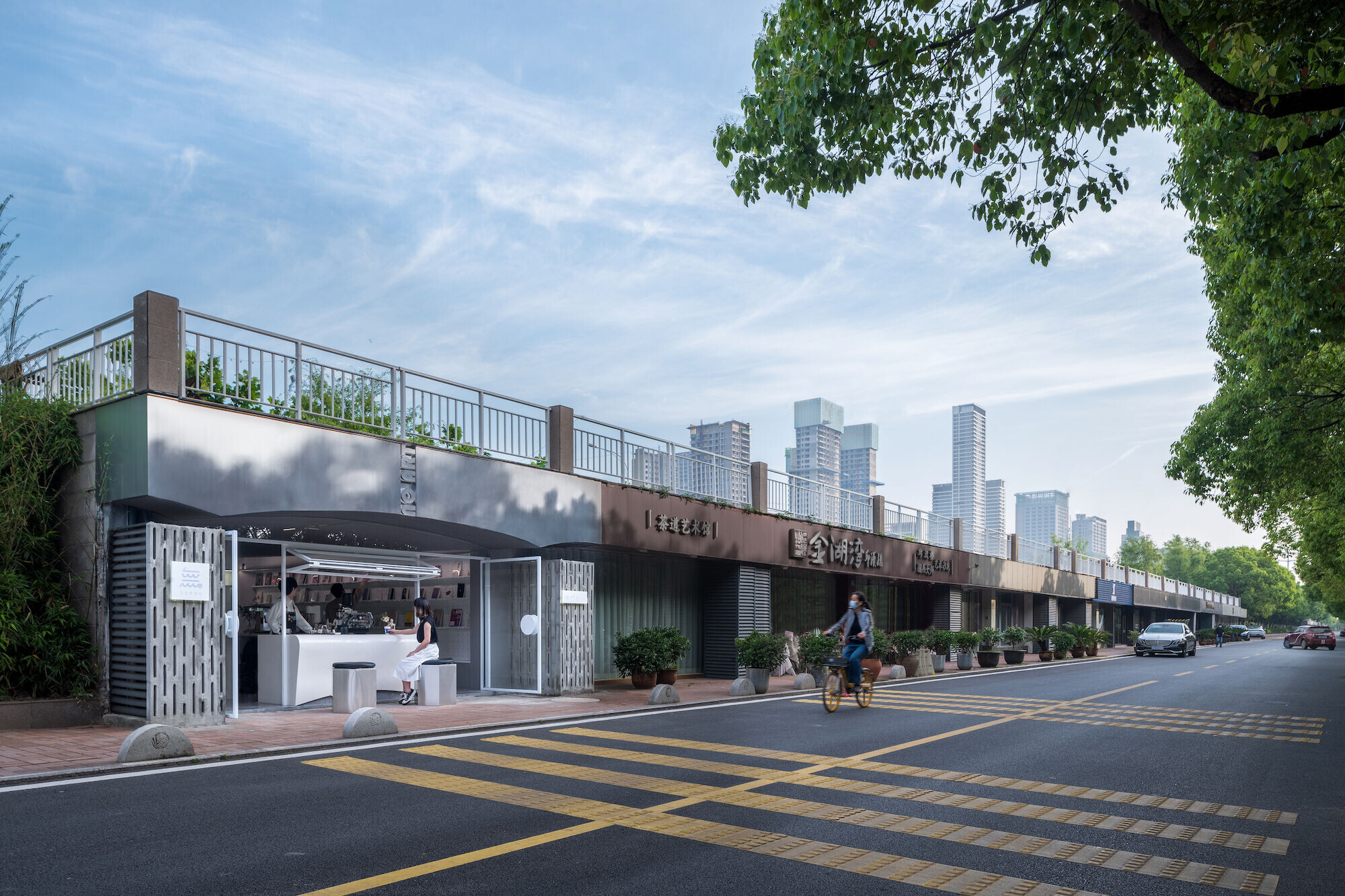 Being a part of the flood control infrastructure of the city, the store is prone to flooding during extreme monsoons. To overcome this, the shop equips a 1:12 slope disabled ramp standard for the inner floor fast outflow after flooding. The instant shift beneath the feet also attempts to prolong the experience of walking inside the store by adjusting user attention.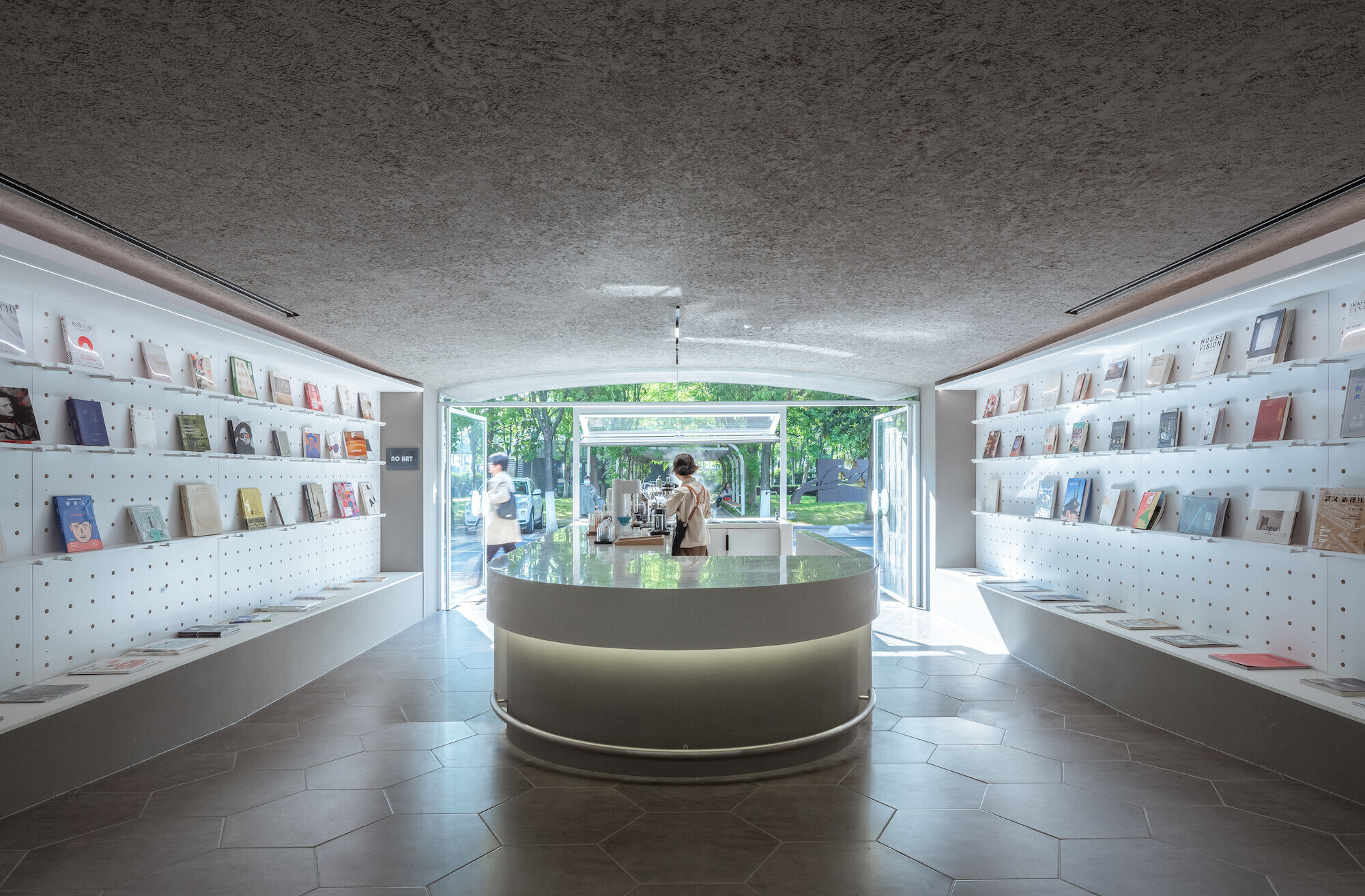 Additionally, to further ease the eye, materials which appear gentle are used on the top, while sturdy, durable ones support the bottom to soak in water, leaving 600mm as a boundary.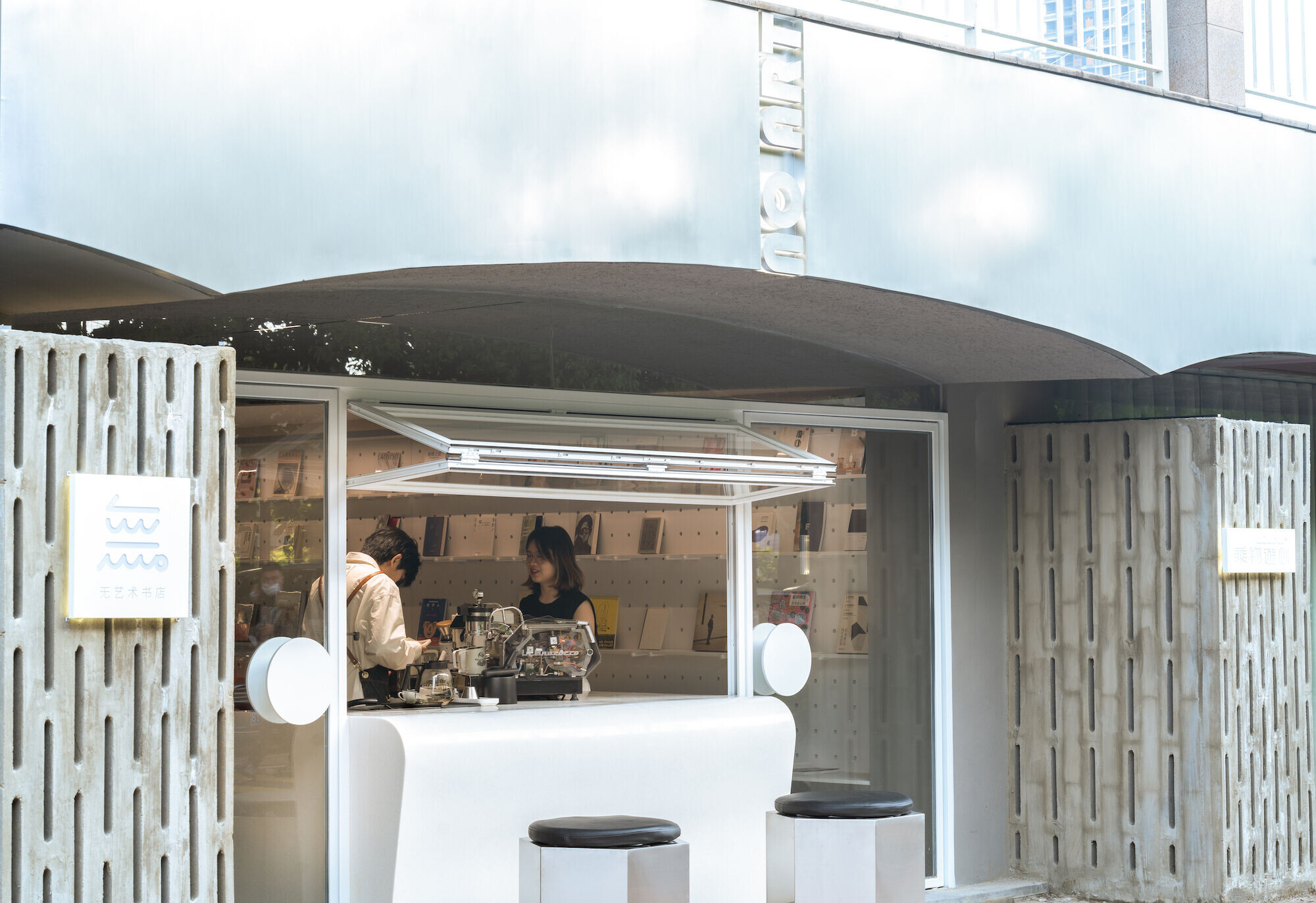 A gentle projection of the central coffee island curves within the store while subtly extending the bookstore outside. The two columns on the facade, which are now covered in hollow brick and enclose air conditioning units, present an asymmetrical geometry when seen from the interiors. A continuous arch spans the door head and interior ceiling to rectify the interior-exterior dislocation.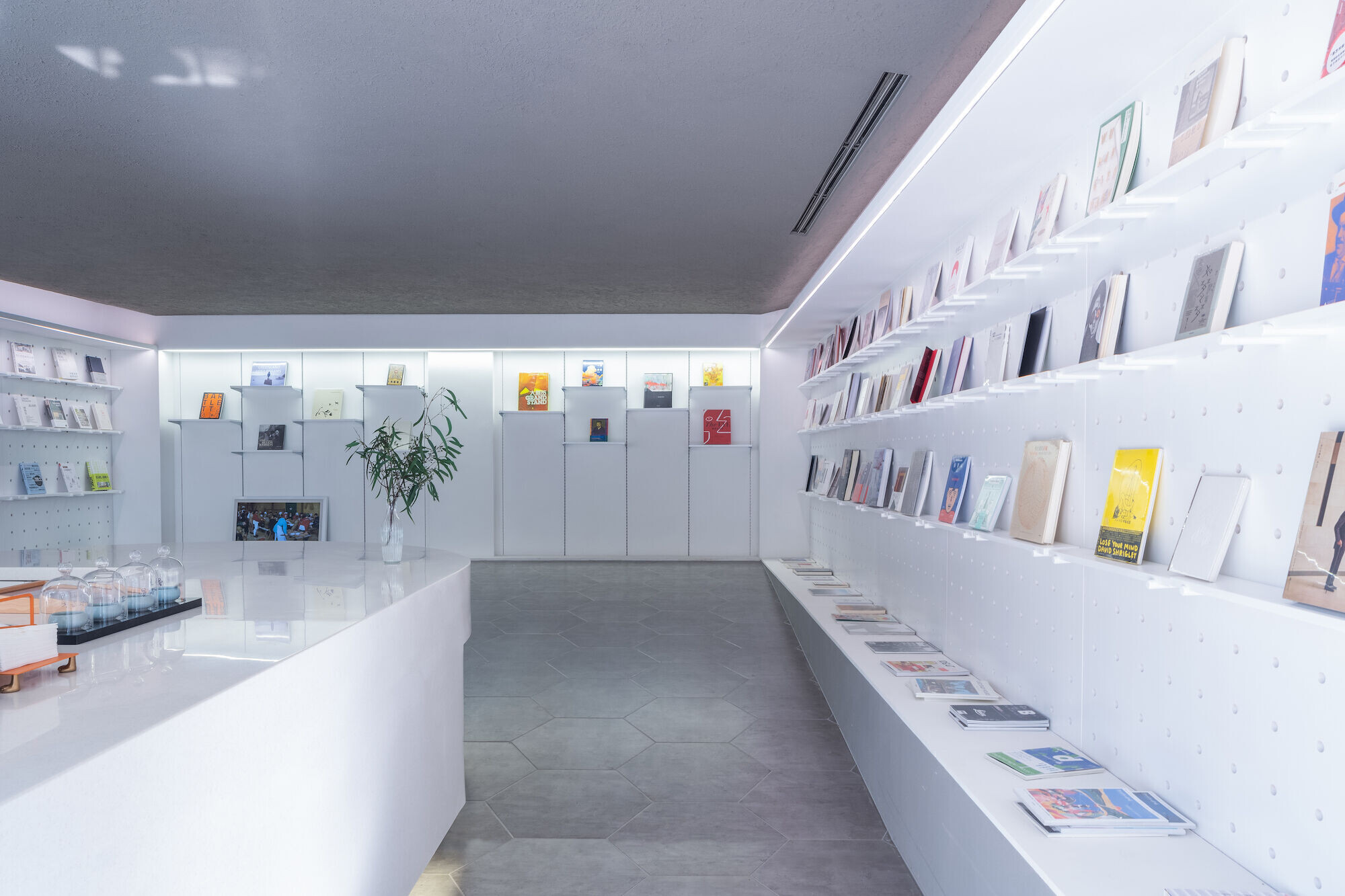 The "No Art" sign is purposefully mounted vertically, naturally splitting the door head in two, facilitating the use of two seamless full-plate metal plates. Therefore, the bookstore transformation with coffee and exhibitions is the first in the area to truly welcome the public while incorporating flood-control design measures.