A split-level structure, in Kolkata, with a distinguishable floor plate and a unique spatial configuration, Upstairs is a private house designed by local architectural firm Spaces & Design.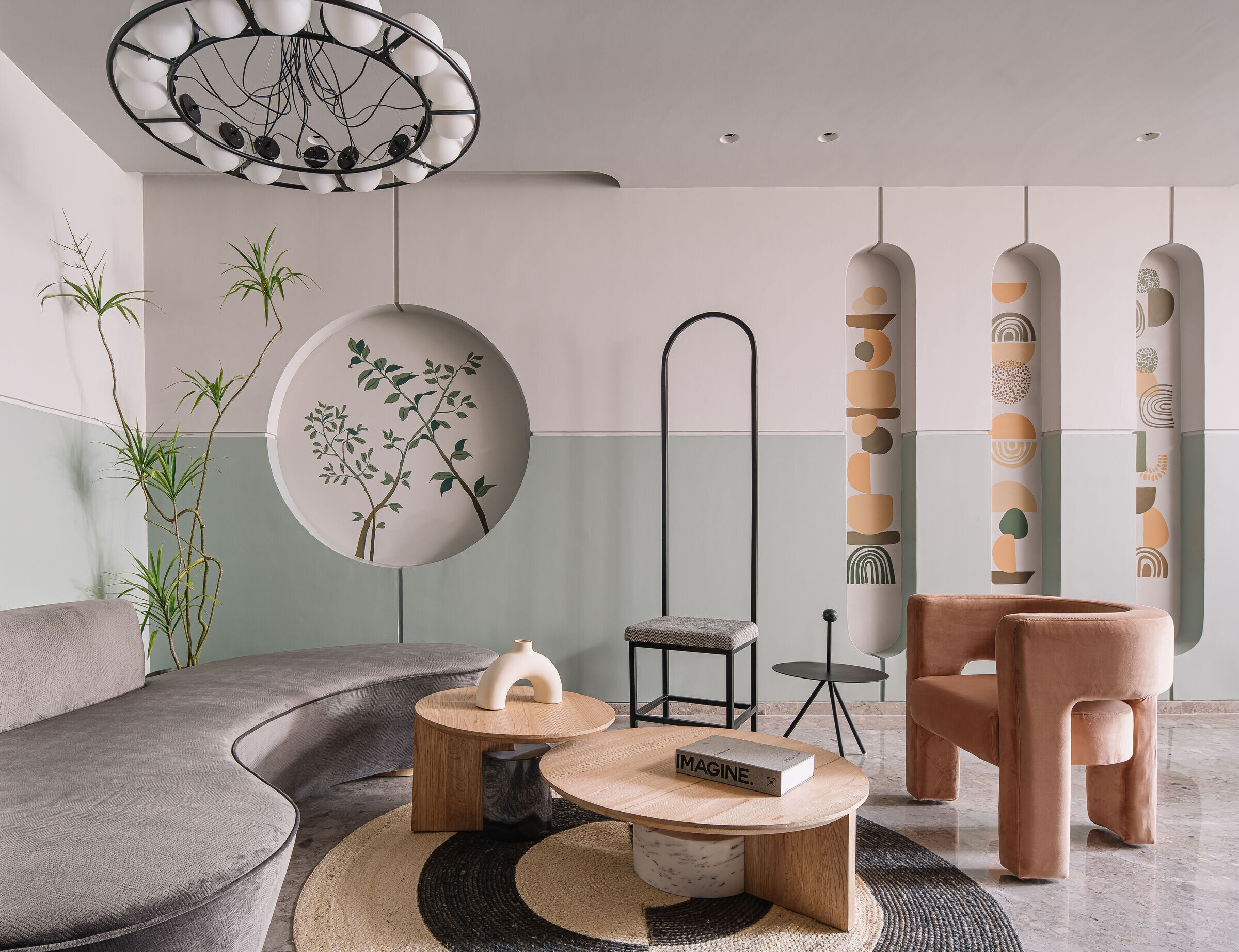 Divided into three split sections of 700 sqm each, at varying heights, the house's beauty is how the intermediate levels are linked while retaining a visual connection throughout the space. The staircase, in this case, serves as both an interlinking element and a physical buffer.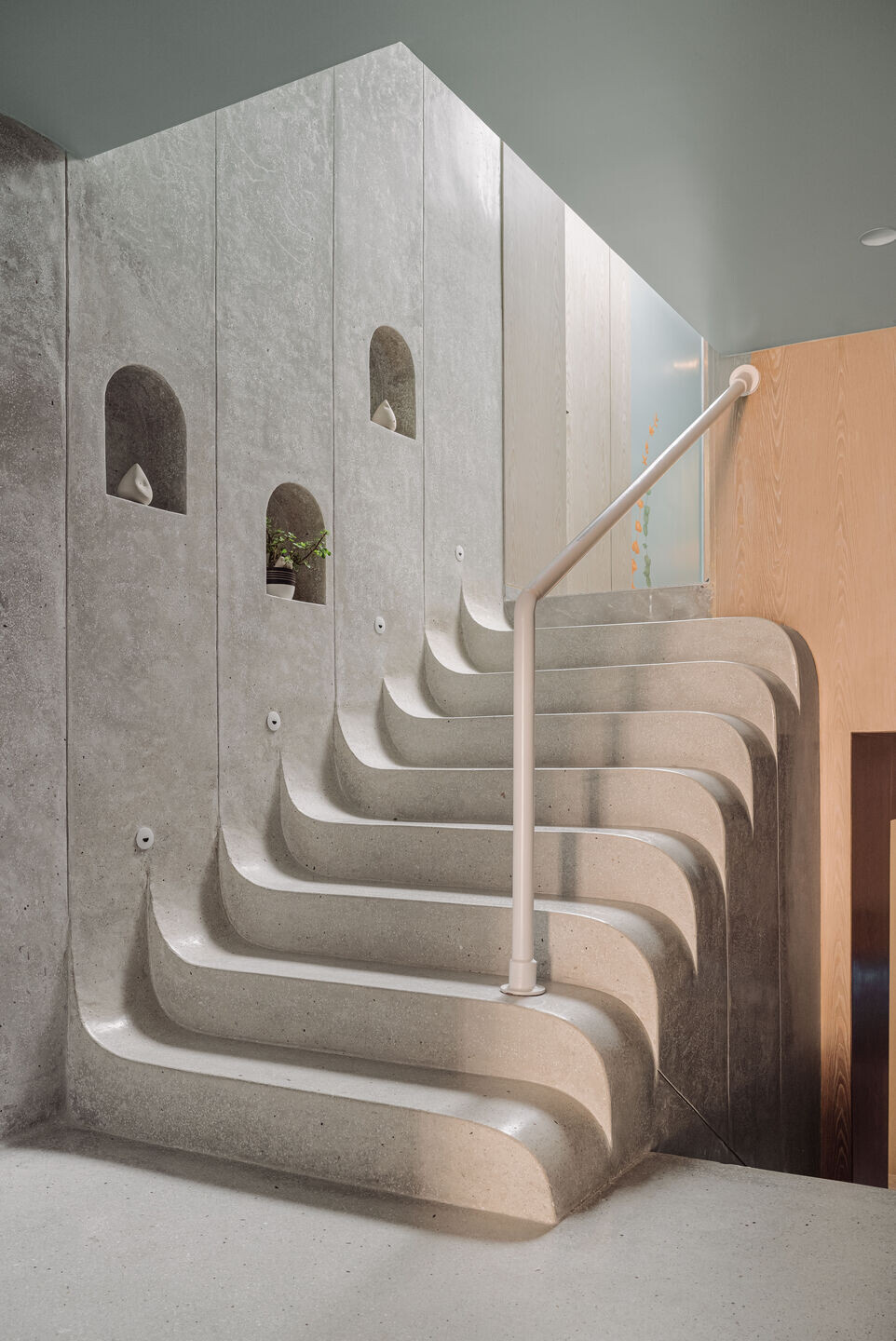 Owing to the split levels, the house features half-flight staircases as a focal point of the residence. Interpreted as a sculptural detail, the stairs go beyond their functional aspect and showcase a seamless, organic finish. The wall adjoining the staircase leading to the third level, is carved to create small niches to display collectables.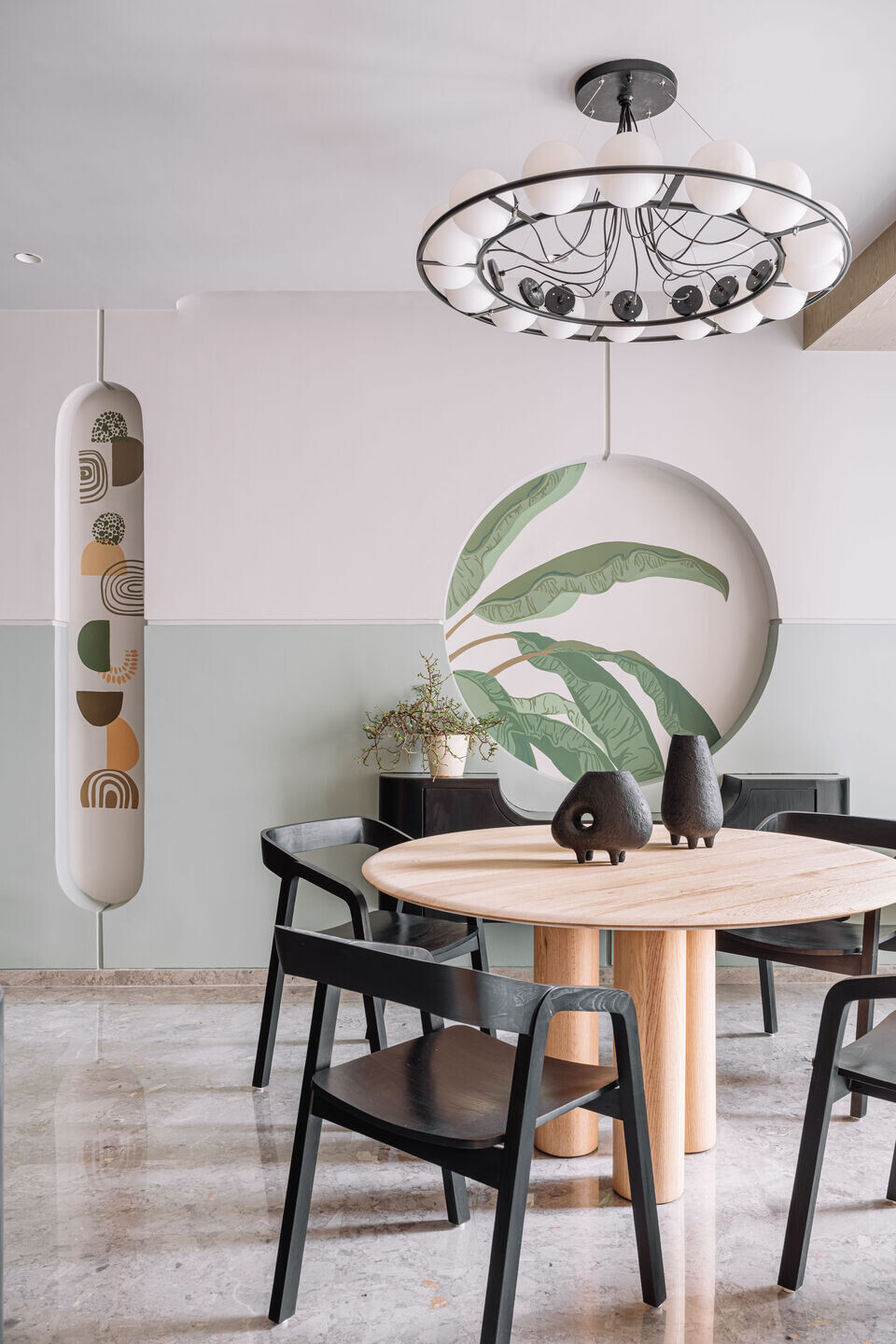 The staircase was cast on-site with in-situ terrazzo, giving it an organic, handcrafted appearance. Pastel tones, energizing jade green, black charcoal finishes and curved furniture characterize the living spaces, posing a visually coherent appearance.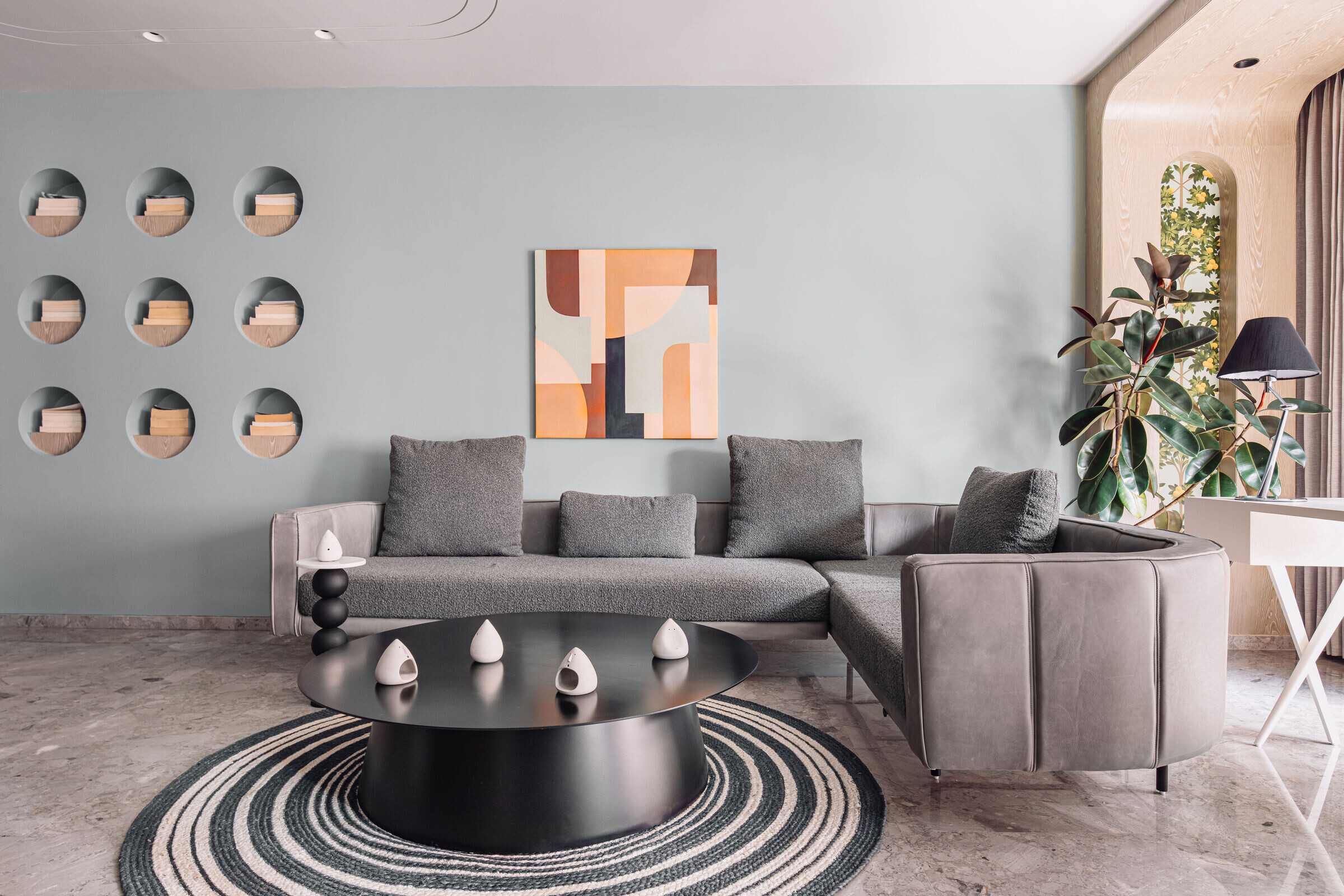 Designed for a young couple, the house is a subtle reflection of their lifestyle and persona, expressed through the spatial narrative of soft curves and a Bauhaus-inspired palette.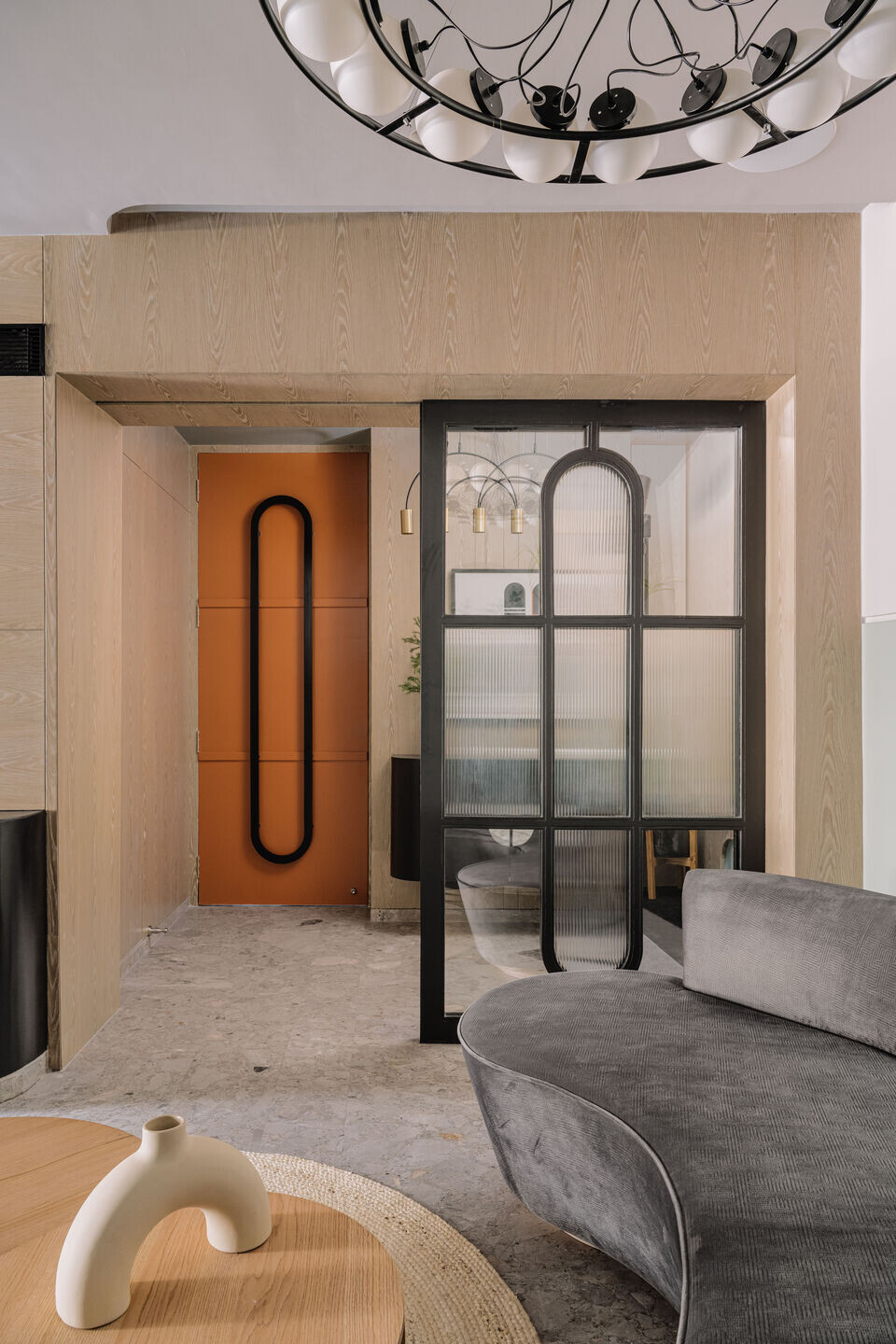 Bespoke furniture, vibrant motifs, luxury accents, alcoves, curvilinear installations and the elegant, curved staircase all come together in a refreshing creative expression of this beautiful house.